Sunday, July 22nd 2018.
Acoustic Guitar Amps For Sale
Gear Musician offers a full line of acoustic guitar amps for sale online as well as bass guitar amplifiers, amp heads and cabinets by the major manufacturers in the industry such as ampeg, crate, eden, hartke, swr, peavey, fender, gallien kruger and more.
1 [2] [3] [4] [5] [6] [7] [8] [9] [10] [11] [next]
2099.00
1799.00

Aer Compact Mobile Cpm-Akku Acoustic Guitar Combo Amp Black
"The Compact Mobile acoustic guitar amp was developed to give musicians a system for acoustic instruments which provides AER sound and quality everywhere, independent of AC power. Based on the Compact 60, and identical in sound, but with adapted technolog

MORE...


556.50
399.99

Roland Ac-33 Acoustic Chorus Combo Amp
"The AC-33 is the world's first battery-powered amp made specifically for acoustic guitar. Portable yet powerful, the AC-33 provides true stereo sound, Guitar and Mic/Line channels, custom-tailored effects, anti-feedback, and a Phrase Looper. But this amp

MORE...


550.00
399.99

Marshall As50d 50W 2X8 Acoustic Guitar Combo Amp
"Marshall's AS50D is a 50-watt, 2 x 8"" acoustic guitar combo amp with 2 channels, including a phantom-powered microphone channel. It features a redesigned tweeter, digital chorus and reverb, and an anti-feedback notch filter. Each channel sports its own

MORE...


179.99
139.94

Peavey Ecoustic E20 20W 1X8 Acoustic Combo Amp Brown
"The Peavey Ecoustic E20 20W 1x8 Acoustic Combo Amp is rated at 20 watts, and has a compact, lightweight design that makes it ideal for rehearsals. Peavey Ecoustic amplifiers are highly versatile amplification systems designed for acoustic instruments, vo

MORE...


1399.99
849.99

Line 6 Stagesource L2t Acoustic Guitar Amp / Loudspeaker
"Smart Speaker ModesStageSource L2t powered loudspeakers use massive DSP and huge power to deliver studio-quality live sound at every gig. Using six powerful DSP-based Smart Speaker modes, you can optimize the speaker's output for a variety of performance

MORE...


739.50
499.99

Roland Ac-60Rw 60W 2X6.5 Acoustic Combo Amp Rosewood
"The Roland AC-60RW 60 W 2x6.5 Acoustic Combo Amp provides a rich, natural tone. This innovative stereo amp uses sophisticated digital signal processing to deliver a crisp sound with lush stereo/multi-band chorus-including a new ""wide"" mode-plus delay/r

MORE...


1399.00
1199.00

Aer Compact 60 60W 1X8 Acoustic Guitar Combo Amp Black
"The AER Compact 60-3 60W 1x8 acoustic guitar combo amp is a professional, compact and powerful amp system. Great for the singer/songwriter who requires outstanding reproduction of his/her instrument and vocals. This combo is a handy unit that's easy to t

MORE...


1129.00
999.00

Aer Alpha-Plus 50W Single Channel Acoustic 1X8 Combo Amp
"The Alpha Plus is inspired by the original Alpha amp. Matching the professional quality and versatility of the Alpha itself, the Alpha Plus takes it up a notch with increased power output. Featuring one channel with two independent input stages (line and

MORE...


150.01
149.99

Fender Passport Mini 7W 1X8 Battery Powered Acoustic Guitar Combo With Effects Black
"The Fender Passport mini offers convenient amplification for any instrument or microphone. It's perfect for street musicians and students, it's also a great for events and presentations. It goes anywhere thanks to its dual AC- or Battery-powered capabili

MORE...


329.99
299.99

Fender Acoustasonic 90 90W Acoustic Combo Amp Brown Textured Vinyl Covering With Black Grille Cloth
"The Fender Acoustasonic 90 is perfect for the acoustic guitarist who needs compact, powerful and affordable amplification. With its 90-watt power amp, 8"" cloth-surround low-frequency woofer and high-frequency tweeter, it packs stage-worthy performance i

MORE...


2199.00
1899.00

Aer Compact Xl 200W Acoustic Combo Amp
"Based on our best-selling Compact 60 acoustic amp, the Compact XL is a beautiful-sounding powerhouse for those who need additional volume and a more defined tone, but who love the straightforwardness of the Compact 60. A discrete 200W power amp design de

MORE...


899.99
899.99

Fender Acoustic Sfx 2-Channel 160W Acoustic Guitar Stereo Amp
"The Fender Acoustic SFX amplifier gives acoustic players full, natural tone and stunning Stereo Field Expansion technology (SFX), which goes beyond stereo for room-filling tonal imagery that envelops the listener in a rich acoustic experience. Its gracef

MORE...


999.99
999.99

Fender Acoustic Pro 200W 1X12 Acoustic Guitar Combo Amp
"Offering a sonic experience like no other, Acoustic Pro amplifiers are true ""audiophile amps,"" delivering superior live sound with studio-quality effects. Along with a flexible pro feature set, Acoustic Pro offers high-grade components and technology,

MORE...


3099.00
2799.99

Aer Domino 3 2X8 200W Stereo Acoustic Guitar Combo Amp
"Originally conceived as an update to the Domino 2, the Domino 3 emerged as a completely different class of acoustic combo amplifier. Domino 3 is truly stereo, with two twin cone speakers and high performance power-amps. Two independent effect units, with

MORE...


1295.00
1079.00

Godin Acoustic Solutions Asg150 150W 1X8 Acoustic Guitar Combo Amp Black
"Made in Italy, the Godin Acoustic Solutions amplifiers deliver exceptional amplified acoustic sound and clarity. This combined with the tone and craftsmanship of acoustic and electro/acoustic models from the Godin guitar family, creates an ideal match ma

MORE...


1 [2] [3] [4] [5] [6] [7] [8] [9] [10] [11] [next]

Only $14.49
CLICK HERE


---

Only $12.99
CLICK HERE


---

Only $84.99
CLICK HERE
---
4400.00
3499.99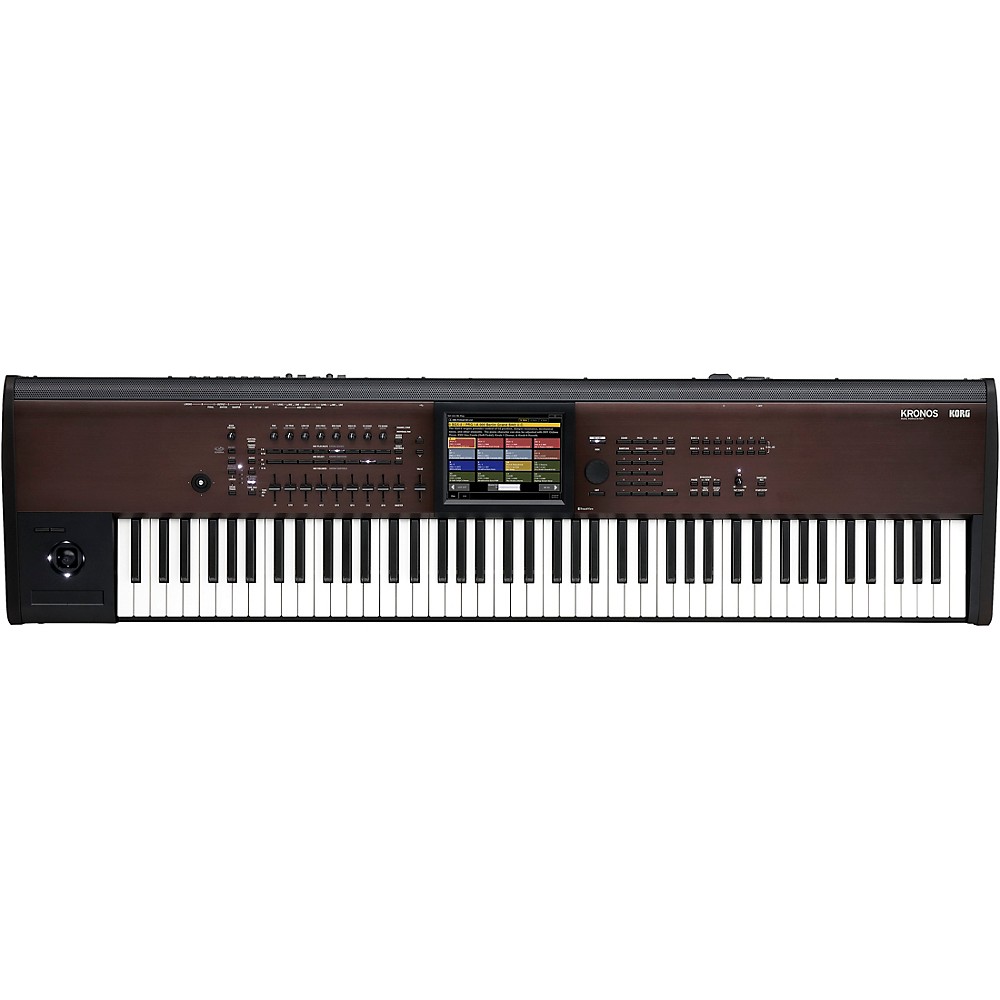 Refurbished Korg Kronos With New Light Touch 88-Note Action And Lighter Body
"The Korg KRONOS has established itself as a premier performance and recording keyboard instrument, and serves as the chief controller and sound source hub for countless musicians and studios all over the world. With its position in the marketplace firmly

More Synthesizers And Workstations
---
3299.00
3299.00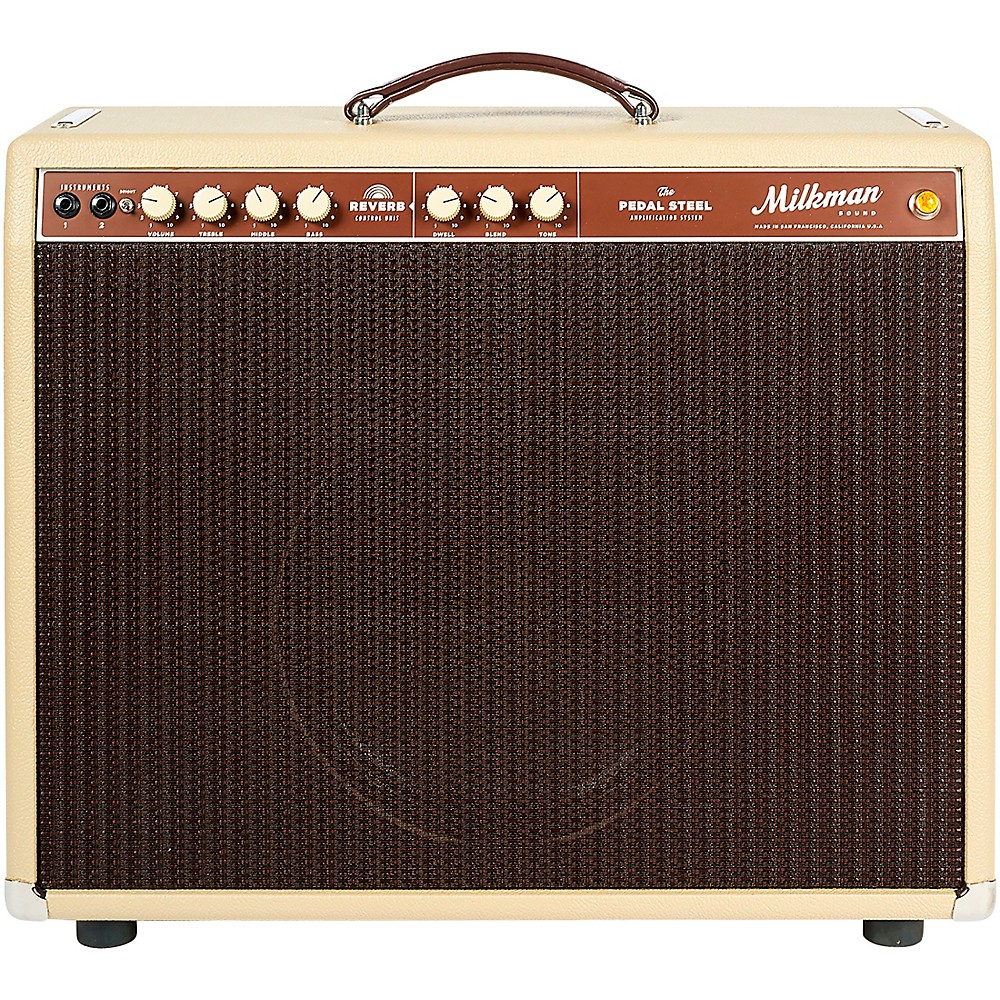 Milkman Sound 85W Pedal Steel 85W 1X12 Tube Guitar Combo Amp With Celestion Alnico Creamback Speaker Vanilla 12 Celestion Alnico Cream
"The Milkman 85W Amplifier is the flagship of the Milkman line. It has incredible headroom, feel and tone. Whether you are using it for steel guitar, or 6-string guitar, this amplifier is going to sing for you. Playing this amplifier is like fingerprintin

More Guitar Amplifiers
---