Sunday, July 22nd 2018.
Bass Guitar Direct Boxes
Bass guitar direct boxes by the biggest brand name manufacturers in the music industry. Our lineup includes bass amps, acoustic guitar amps as well as electric guitar amps all for the best prices on the net. Famous names like Fender, Gibson, Peavey, Crate, Marshall, Behringer, Line 6 and others
| Back To Bass Guitar Accessories |
1 [2] [3] [4] [5] [6] [7] [8] [9] [10] [11] [12] [13] [next]
38.00
24.00

Rolls Db25b Direct Box/Pad/Ground Lift
"The Rolls Matchbox DB25b gives you a direct box-changing high to low impedance-pad, and ground lift all in one. An attenuator built into the Rolls DB25b cuts the signal from speaker or line outputs, so the audio mixer input does not distort."

MORE...


300.00
259.99

Radial Engineering Twin Iso Passive Line-Level Isolator
"Equipped with the world's finest Jensen Audio Transformers, the Radial Twin-Iso is a no-excuse problem solver that provides exceptional audio performance while eliminating ground loops. It features 2 +4dB line-level floating channels with XLR input and o

MORE...


220.00
199.99

Radial Engineering Jdi Mk3 Passive Direct Box
"The Radial JDI MK3 Passive Direct Box is a Jensen transformer equipped, high-quality passive direct box that has the advantage of providing complete isolation for reduced noise. The exceptionally low phase distortion, almost perfect linear response, and

MORE...


300.00
259.99

Radial Engineering Js3 Passive Microphone Splitter Direct Box
"Features electrically isolated XLR I/O, a direct throughput with ground lift, and 2 transformer-isolated outputs. Has a 30dB pad, delivers 48V DC phantom power for microphones, has a ground lift, and has common mode noise rejection up to -100dB at 60Hz.

MORE...


115.00
89.99

Radial Engineering Hotshot Dm1 Microphone Signal Muting Footswitch
"Allows the vocalist to depress to mute his mic with a footswitch and redirect the signal to the monitoring system and/or intercom. This passive floor box is equipped with an XLR mic input, momentary footswitch, and main and monitor XLR outputs. Designed

MORE...


375.00
349.99

Radial Engineering Jdi Duplex Stereo Direct Box
"The Radial JDI Duplex is a full-feature, stereo passive direct box designed to enhance connectivity, reduce noise, and simplify the hectic life of the touring professional, broadcast engineer or AV integrator. It is plug-and-play and easy to use while de

MORE...


300.00
259.99

Radial Engineering Sgi Tx/Rx Studio Guitar Interface
"A transmit and receive module allows your guitar signal to travel through 350' of balanced cable to a distant amplifier. The SGI is a unity gain device that features 100% discrete Class-A circuitry and transformer isolation to eliminate ground loops. It

MORE...


115.00
99.99

Radial Engineering Pro48 Active 48-Volt Compact Active Direct Box
"The Radial Pro48's innovative digital switching power supply significantly increases headroom and allows for less distortion while yielding a smooth, linear response extending from 20Hz to well above 100kHz resulting in natural, uncolored signal transfer

MORE...


140.00
119.99

Radial Engineering Proav1 Single-Channel Direct Box
"The Radial ProAV1 is a passive direct box specifically developed with the audio-video integrator in mind. The ProAV1 features a variety of stereo inputs that are merged via a resistive mixer to mono, greatly simplifying signal management.To eliminate the

MORE...


189.00
149.00

Art T8 8-Channel Transformer Isolator
"High-quality passive audio interface uses 8 transformers to separate input and output signal grounds, isolating 2 systems and reducing hum and ground-loop noise. The T8's audio transformers have flat, wide frequency response and handle high signal levels

MORE...


850.00
799.99

Radial Engineering Prod8 Eight Channel Rackmount Di
"The Radial ProD8 is a high-density rackmount 8-channel 19"" direct box specifically designed to interface keyboards and pre-recorded backing tracks to the PA system with redundant inputs for live performance backup. The ProD8's input panel is equipped wi

MORE...


950.00
849.99

Radial Engineering 8Ox Eight Channel 3-Way Microphone Splitter
"The Radial 8ox is a high performance, 8-channel mic splitter with 3 outputs on each channel: a direct output for 48V phantom return, and auxiliary output with ground lift switch and a transformer isolated output. Although primarily designed for mic signa

MORE...


200.00
169.99

Radial Engineering Proav2 Stereo Direct Box
"The Radial ProAV2 is a passive direct box specifically developed with the audio-video integrator in mind. It has full two-channel stereo functionality.To eliminate the need for various adaptor, a ""Swiss Army"" array of connections are provided, includin

MORE...


55.00
45.00

Art Artcessories Xdirect Professional Active Direct Box
"Powered by an internal 9-volt battery or via phantom power at the XLR output, the Xdirect Active Direct Box from ART features a switchable low-pass filter that cuts out all very high-frequency interference. This Bessel filter on the output is placed out

MORE...


65.00
55.00

Art Cleanbox Ii Passive Hum Eliminator
"The safest way to eliminate unwanted noise in your live sound setup is with the ART CleanBOX II. Hum in an audio system is often caused by loop effects which act like antennas. Typically, these loops are connected via grounds, more commonly called ""grou

MORE...


1 [2] [3] [4] [5] [6] [7] [8] [9] [10] [11] [12] [13] [next]

Only $14.49
CLICK HERE


---

Only $12.99
CLICK HERE


---

Only $84.99
CLICK HERE
---
4400.00
3499.99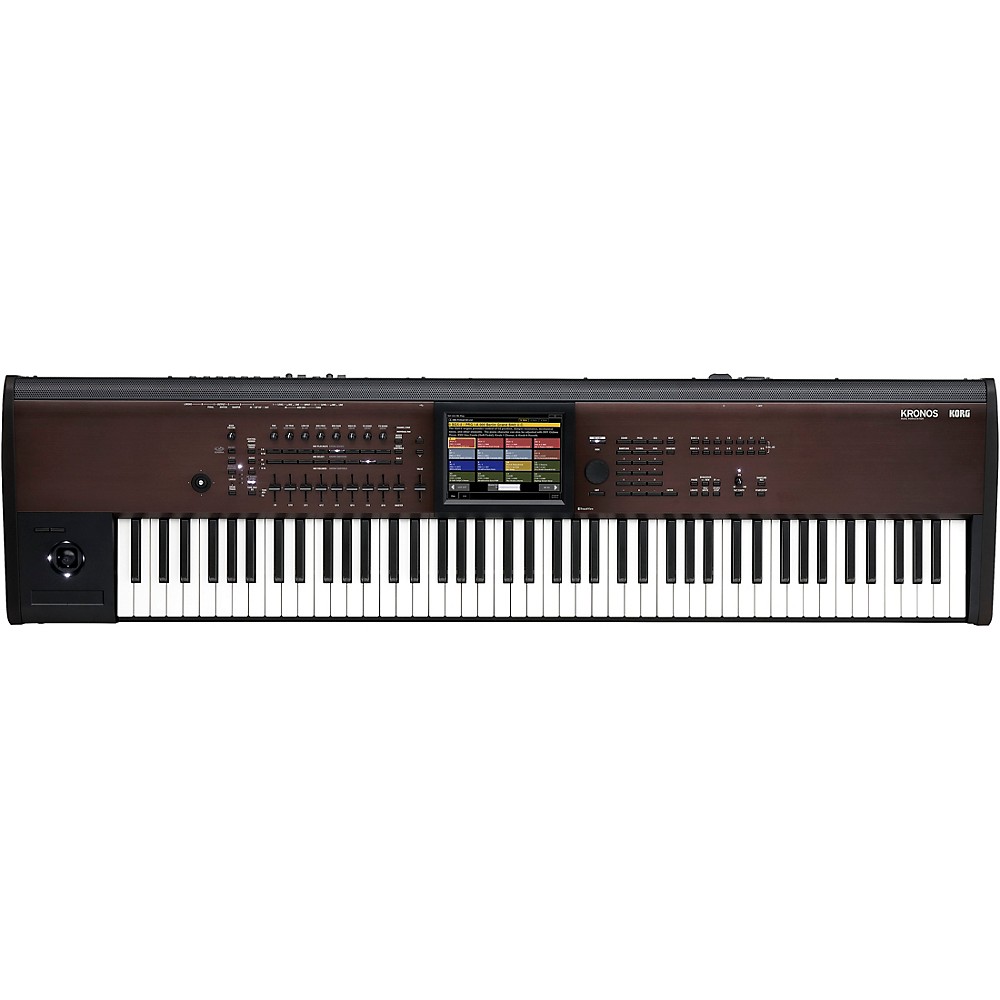 Refurbished Korg Kronos With New Light Touch 88-Note Action And Lighter Body
"The Korg KRONOS has established itself as a premier performance and recording keyboard instrument, and serves as the chief controller and sound source hub for countless musicians and studios all over the world. With its position in the marketplace firmly

More Synthesizers And Workstations
---
3299.00
3299.00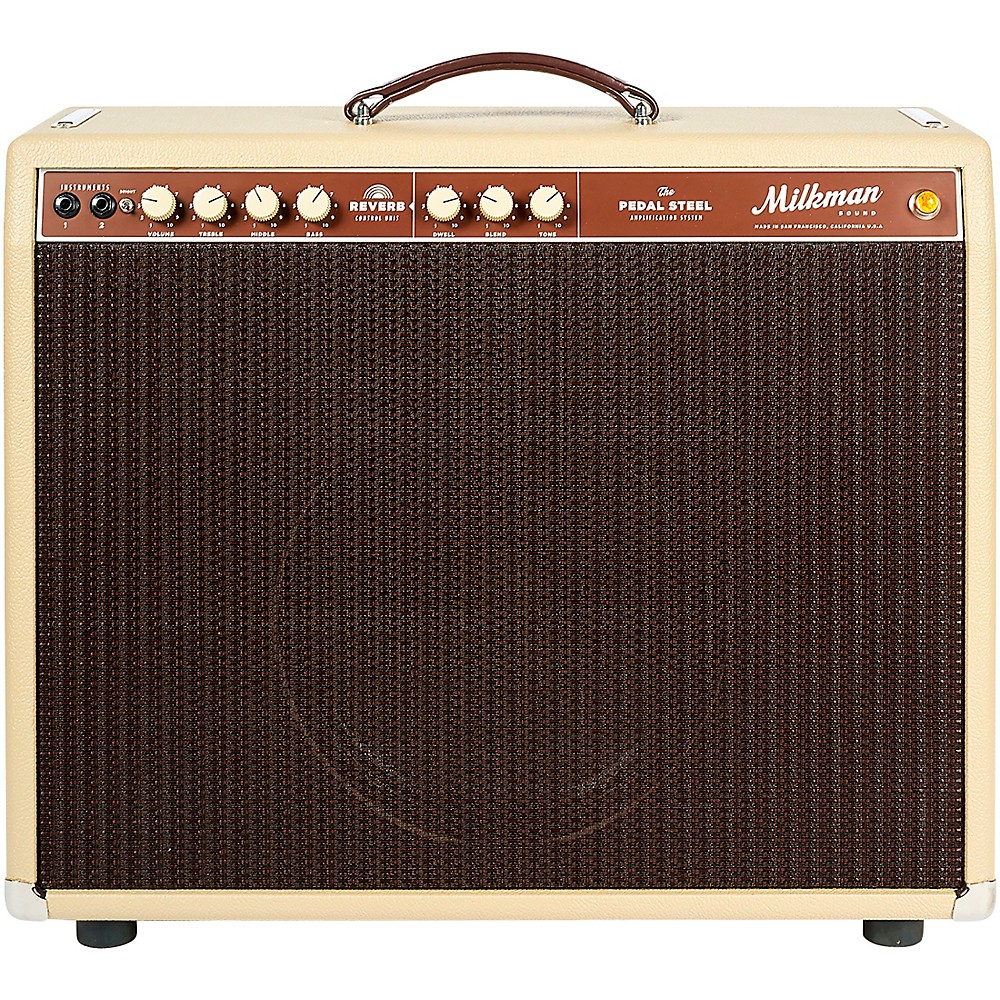 Milkman Sound 85W Pedal Steel 85W 1X12 Tube Guitar Combo Amp With Celestion Alnico Creamback Speaker Vanilla 12 Celestion Alnico Cream
"The Milkman 85W Amplifier is the flagship of the Milkman line. It has incredible headroom, feel and tone. Whether you are using it for steel guitar, or 6-string guitar, this amplifier is going to sing for you. Playing this amplifier is like fingerprintin

More Guitar Amplifiers
---