Sunday, July 22nd 2018.
CD Players | DJ Gear
Gear Musician carries a complete line up of cd players and gear for the working DJ including turntables, double and single cd players, mixers, lighting packs, controllers, cartridges, dimmer packs, headphones and much more
| Complete DJ Systems | CD Players | Processors | Mixers | Turntables | DJ Accessories |
399.00
199.00

Numark Mp103usb Usb Mp3/Cd Player
"Whether you gig with a CD library or someone brings you a CD to play, it helps to be able to play them. If you're ready to transition to performing with MP3 files or even if you already do, the MP103USB USB and MP3 CD player lets you have the best of bot

MORE...


399.00
207.86

Numark Ndx500 Usb/Cd Media Player And Software Controller
"Numark's NDX500 is a USB/CD media player and software controller that lets you DJ with your entire media library-anywhere. Combining comprehensive standalone functionality with deep hardware and software integration, NDX500 is capable of playing and mixi

MORE...


129.95
99.99

American Audio Media Operator Bt
"The American Audio, Media Operator BT is a fast, simple and reliable all-in-one MP3/Bluetooth media player designed for permanent installations where easy control of music is a must (ie. restaurants, fitness studios, retail locations, etc.) and great for

MORE...


359.95
219.95

Gemini Cdmp-1500 Single 1U Cd/Mp3/Usb Player
"If youre looking for a professional media player that packs powerful functionality and extensive features in a slim, low-profile design, the CDMP-1500 offers an ideal solution. Occupying just a single unit of rackspace, the CDMP-1500 boasts playback for

MORE...


2799.00
1899.00

Denon Sc5000 Prime Professional Media Player
"The game-changing SC5000 Prime is the next evolution in professional DJ media players. Headlining its long list of innovative, high-tech features is the 7-in HD touchscreen that lets you simply tap and swipe your finger to intuitively access, organize an

MORE...


1399.00
1199.00

Pioneer Xdj-1000Mk2 Digital Performance Multi Player
"Based on its predecessor, the XDJ-1000MK2 improves usability through enhanced track browsing and support for high-resolution FLAC and ALAC audio files. It inherits the large jog wheel and 7 in., full-color touch screen from the CDJ-2000NXS2, as well as f

MORE...


419.95
229.95

Gemini Cdx-2250I Dual Cd Player
"Occupying just two units of rackspace, the CDX-2250i offers playback capabilities for audio CDs, CD-Rs and MP3-CDs across two decks as well as USB input for USB storage devices. Complete with a range of professional DJ features, this unit is designed to

MORE...


399.95
249.95

Gemini Mdj-600 Professional Dj Usb Cd Cdj Media Player
"The MDJ-600 packs tons of professional features into a compact, cutting-edge digital media player, all without the need for external software. Whether you like to DJ with CDs or you want USB and MIDI capabilities, this versatile player does it all. Its p

MORE...


319.95
199.95

Gemini Mdj-500 Professional Usb Dj Media Player
"The MDJ-500 packs tons of professional features into a compact, cutting-edge digital media player, all without the need for external software. Its perfect for anyone whos trying to break into modern DJing, as well as the experienced DJ looking for a more

MORE...


559.95
349.95

Gemini Mdj-900 Professional Usb Dj Media Player
"The MDJ-900 is aimed at the demanding professional DJ, boasting a large 8 in. touch-sensitive jog wheel and packed with tons of high-end features. This cutting-edge digital media player is all about ease-of-use, letting you mix effortlessly without the n

MORE...


1399.00
1199.00

Pioneer Djs-1000 Dj Sampler
"This intuitive, powerful and DJ-friendly interface packs dynamic performance features that give you the tools you need to improvise unique sounds and phrases on the fly. Let your creativity take over with the DJS-1000; shape your own sound and reimagine

MORE...


419.95
249.95

Gemini Cdm-4000 Dual Mp3/Cd/Usb Player And 2 Channel Mixer
"Gemini's CDM-4000 USB/CD Media Console is a powerful, cost-effective tool that provides easy-to-use track search and playback features across dual CD decks. Combining practical functionality with the control of a central mixer section, the CDM-4000 offer

MORE...


2699.00
2197.00

Pioneer Cdj-2000Nxs2 Pro-Dj Multi Player
"The pro-grade Pioneer CDJ-2000NXS2 inherits all the best characteristics from its predecessor and takes a giant leap forward with updated features. A new, larger color touch screen with a QWERTY keyboard and search filters help you select tracks faster.

MORE...


399.99
299.00

Reloop Rmp-1 Scratch Mk2 Cd Player
"The scratch version of the RMP-1 is equipped with a sophisticated DSP scratch simulator that can be controlled via the two-piece, touch-sensitive jog wheel. The edge is used for searching, push-starting and braking, while the inner surface activates the

MORE...


639.95
399.95

Gemini Mdj-1000 Professional Media Player
"Designed with the modern digital DJ in mind, the MDJ-1000 lets you perform using just one USB stick, and boasts a large, 4.3 in. color display that provides real-time visual feedback of your playing track. With MIDI capability and its ability to play CDs

MORE...



Only $14.49
CLICK HERE


---

Only $12.99
CLICK HERE


---

Only $84.99
CLICK HERE
---
4400.00
3499.99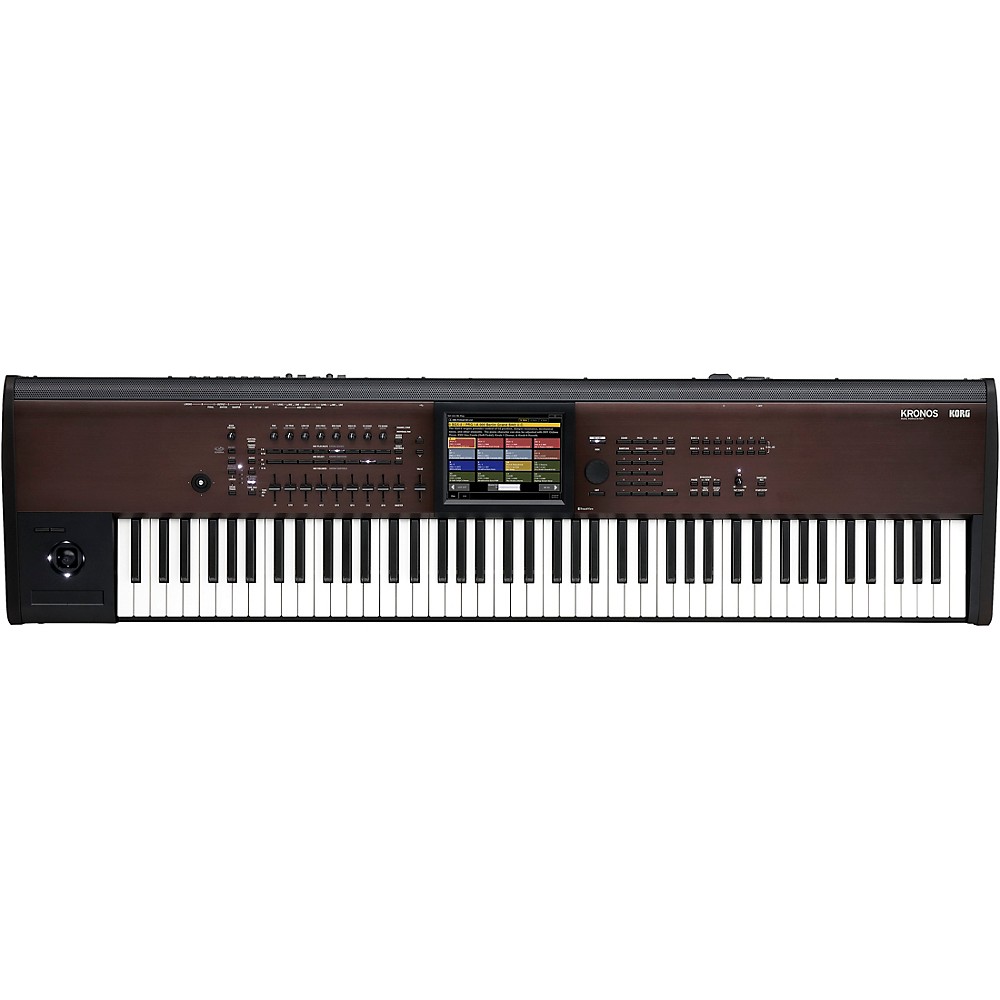 Refurbished Korg Kronos With New Light Touch 88-Note Action And Lighter Body
"The Korg KRONOS has established itself as a premier performance and recording keyboard instrument, and serves as the chief controller and sound source hub for countless musicians and studios all over the world. With its position in the marketplace firmly

More Synthesizers And Workstations
---
3299.00
3299.00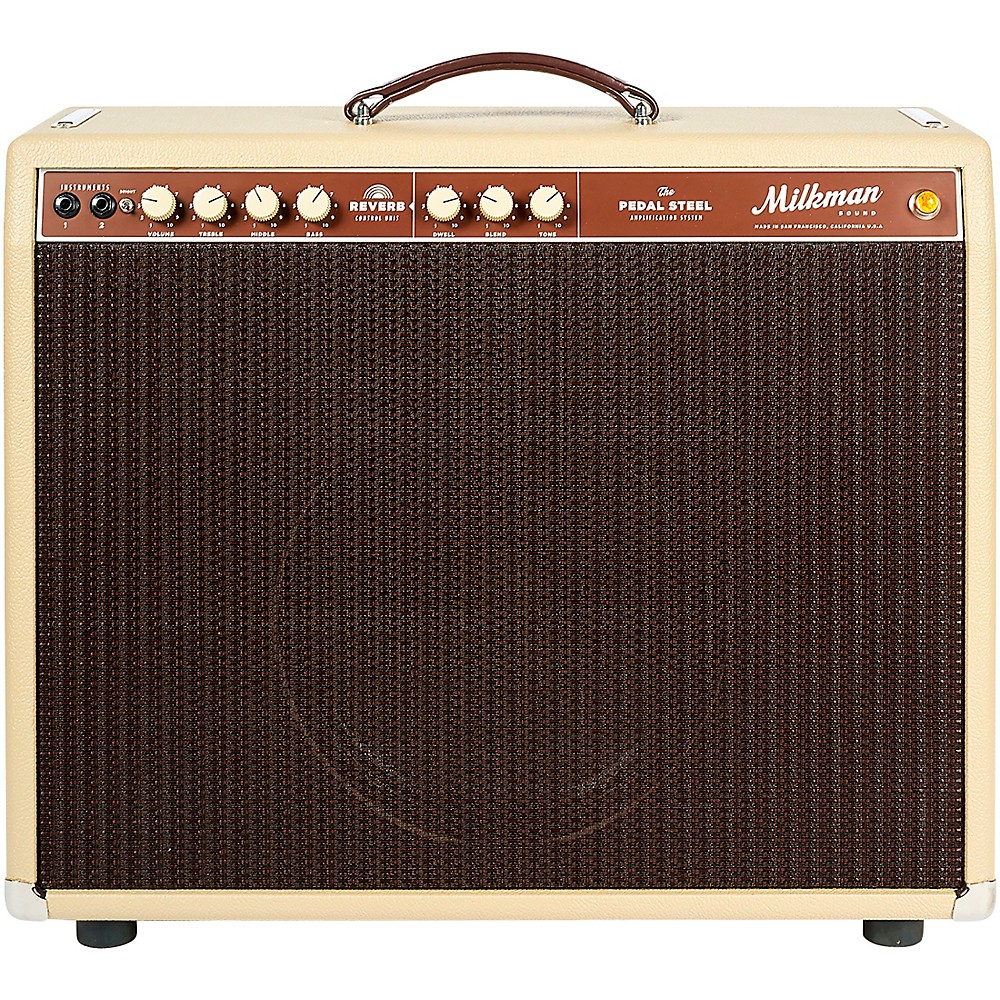 Milkman Sound 85W Pedal Steel 85W 1X12 Tube Guitar Combo Amp With Celestion Alnico Creamback Speaker Vanilla 12 Celestion Alnico Cream
"The Milkman 85W Amplifier is the flagship of the Milkman line. It has incredible headroom, feel and tone. Whether you are using it for steel guitar, or 6-string guitar, this amplifier is going to sing for you. Playing this amplifier is like fingerprintin

More Guitar Amplifiers
---