Sunday, July 22nd 2018.
Dynamic Instrument Microphones For Sale
Gear Musician offers a full line of dynamic instrument microphones for sale online as well as mic stands, cases and accessories. We also carry a full line of microphones for live sound and more.
1 [2] [3] [4] [5] [6] [7] [8] [9] [10] [11] [12] [13] [14] [next]
199.95
159.95

Sennheiser E 602 Ii Cardioid Instrument Microphone
"The Sennheiser e 602 II is a cardioid instrument microphone especially suitable for use with bass drums, bass guitar cabinets, tubas, and other low-frequency instruments.Rugged, lightweight aluminum body for stable positioning for use on long microphone

MORE...


129.00
129.00

Audio-Technica Pro 70 Cardioid Condenser Lavalier / Instrument Microphone
"Natural and articulate vocal reproduction when clipped on with the included Lavalier clip and equally impressive guitar reproduction when used with the included instrument adapter. Cardioid polar pattern reduces pickup of sound from the sides and rear. S

MORE...


149.00
149.00

Audio-Technica Pro 35 Cardioid Condenser Clip On Instrument Microphone
"The Audio-Technica PRO 35 clip-on microphone is designed for sax, brass, toms, and percussion. The PRO35 is a cardioid condenser mic that excels in high-SPL (sound pressure level) applications and is ideal for active stage performances. Its extended freq

MORE...


309.95
249.95

Sennheiser Evolution E901 Cardioid/Boundary Instrument Microphone
"The Sennheiser e901 is a fantastic mic for bass drum and works exceptionally well for Leslie speakers. It has a half cardioid, half boundary design. Highly robust and durable. Has skid-resistant underside surface.Optimized for bass drumNo stand needed, j

MORE...


469.95
379.95

Sennheiser Evolution E914 Condenser Instrument Microphone
"The Sennheiser evolution e914 is a high-grade condenser microphone you can turn to for the most challenging applications: miking acoustic guitars, cymbals, percussion, and grand pianos. It also serves well as an overhead orchestra mic. Its outstanding so

MORE...


349.95
279.95

Sennheiser Evolution E908 B Condenser Wind Instrument Microphone
"The evolution e908B is a condenser instrument microphone tailored specifically to brass and woodwind instruments and comes with a multifunctional MZH 908B horn clamp. It also works well with congas, and drums with free-floating suspension. Intelligent MZ

MORE...


699.00
559.00

Shure Slx14 Instrument Wireless System Ch G5
"This Shure SLX Wireless Instrument System includes a Shure SLX4 Diversity Receiver, a Shure SLX1 Bodypack Transmitter, and a Shure WA302 Instrument Cable. Sound installations and working bands need powerful wireless tools that can be set up quickly and u

MORE...


786.00
629.00

Shure Ulxs14 Wireless Instrument System
"You'll love the freedom you get with the Shure ULXS14 Wireless Instrument System. The system includes a ULXS receiver, bodypack transmitter, and mini 4-pin connector instrument cable that links the transmitter to a guitar or bass. It delivers affordable,

MORE...


249.00
249.00

Audio-Technica Atm450 Condenser Instrument Microphone
"The ATM450 cardioid condenser offers an innovative side-address stick design for endless placement options and minimal obstructions. The microphone is equipped with an integral 80 Hz hi-pass filter that provides easy switching from a flat frequency respo

MORE...


199.00
159.00

Shure Beta 56A Instrument Microphone
"The Shure Beta 56A is a super cardioid pattern dynamic mic that features a wide mounting base capable of accommodating a large range of microphone stands. Even works with the LP Claw (443262 - see customer product box). Compact, pivoting design boasts an

MORE...


179.00
119.00

Audio-Technica Pro 25Ax Hypercardioid Dynamic Instrument Microphone
"Delivers a warm low-frequency response with excellent presence. Hypercardioid polar pattern improves isolation of desired sound source. Superior off-axis rejection for maximum gain before feedback. Versatile mounting options and effective dampening of me

MORE...


99.00
69.00

Akg Perception P4 Dynamic Instrument Microphone
"The AKG Perception P4 dynamic drum mic features a solid metal case that will stand up to typical stage use. Part of the AKG Perception Live microphone series, the P4 mic is designed for drums and percussion, wind instruments, and guitar amps with a respo

MORE...


95.00
79.00

Audix F5 Instrument Microphone
"The all-purpose Audix f5 Fusion Series dynamic instrument microphone is designed to mic a wide variety of musical instruments, including snare, toms, percussion, guitar and bass cabinets, brass, flute, and woodwinds, as well as vocals and speech. Assembl

MORE...


849.95
849.00

Sennheiser Ew 572 G3 Pro Instrument Wireless System Band A
"The Sennheiser ew 572 G3 Pro Wireless System keeps the tone you've worked so hard to create while clearing the stage of cables. Guitarists and bass guitarists will enjoy the features of this system even before they play a single note. In addition to auto

MORE...


359.00
199.00

Akg Perception Wireless Instrumental Set Band A
"The Perception Wireless Instrumental Set comprises an SR 45 receiver and PT 45 bodypack transmitter, the smallest and lightest transmitter in its class. It can be used with many AKG miniature microphones, and the battery compartment cover doubles as a co

MORE...


1 [2] [3] [4] [5] [6] [7] [8] [9] [10] [11] [12] [13] [14] [next]

Only $14.49
CLICK HERE


---

Only $12.99
CLICK HERE


---

Only $84.99
CLICK HERE
---
4400.00
3499.99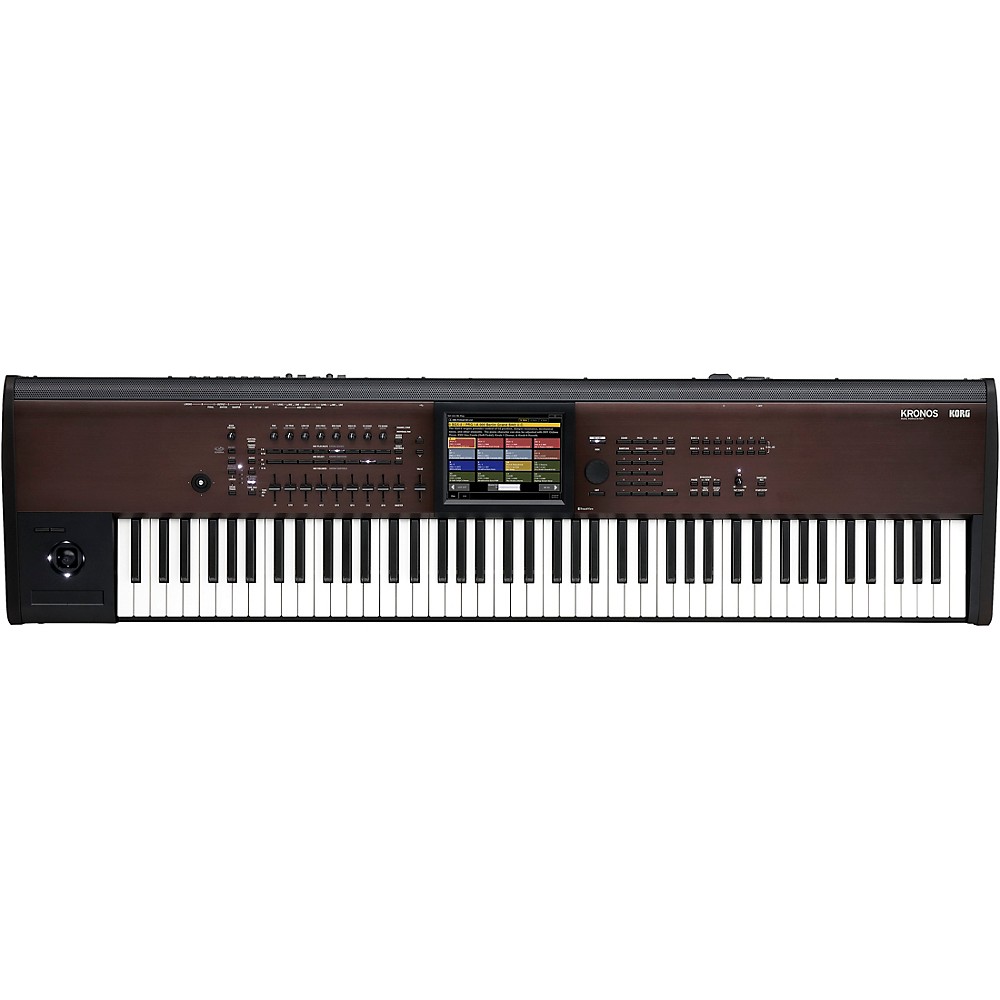 Refurbished Korg Kronos With New Light Touch 88-Note Action And Lighter Body
"The Korg KRONOS has established itself as a premier performance and recording keyboard instrument, and serves as the chief controller and sound source hub for countless musicians and studios all over the world. With its position in the marketplace firmly

More Synthesizers And Workstations
---
3299.00
3299.00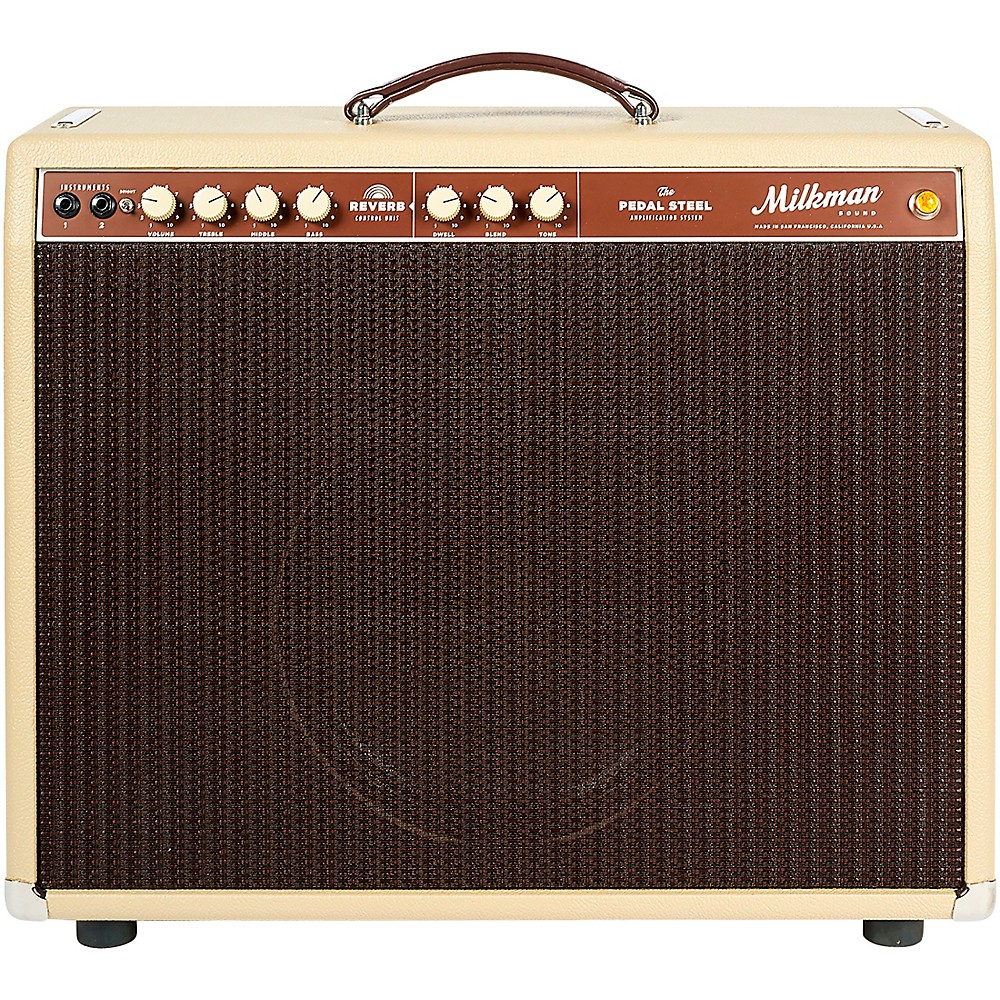 Milkman Sound 85W Pedal Steel 85W 1X12 Tube Guitar Combo Amp With Celestion Alnico Creamback Speaker Vanilla 12 Celestion Alnico Cream
"The Milkman 85W Amplifier is the flagship of the Milkman line. It has incredible headroom, feel and tone. Whether you are using it for steel guitar, or 6-string guitar, this amplifier is going to sing for you. Playing this amplifier is like fingerprintin

More Guitar Amplifiers
---