Sunday, July 22nd 2018.
Guitar Amps and Amplifiers
Guitar amps by the biggest brand name manufacturers in the music industry. Our lineup includes bass amps, acoustic guitar amps as well as electric guitar amps all for the best prices on the net. Famous names like Fender, Gibson, Peavey, Crate, Marshall, Behringer, Line 6 and others
1 [2] [3] [4] [5] [6] [7] [8] [9] [10] [11] [12] [13] [14] [15] [16] [17] [18] [19] [20] [21] [22] [23] [24] [25] [26] [27] [28] [29] [30] [31] [32] [33] [34] [35] [36] [37] [38] [39] [40] [41] [42] [43] [44] [45] [46] [47] [48] [49] [50] [51] [52] [53] [54] [55] [56] [57] [58] [59] [60] [61] [62] [63] [64] [65] [66] [67] [68] [69] [70] [71] [72] [73] [74] [75] [76] [77] [78] [79] [80] [81] [82] [83] [84] [85] [86] [87] [88] [89] [90] [91] [92] [93] [94] [95] [96] [97] [98] [99] [100] [101] [102] [103] [104] [105] [106] [107] [108] [109] [110] [111] [112] [113] [114] [115] [116] [117] [118] [119] [120] [121] [122] [123] [124] [125] [126] [127] [128] [129] [130] [131] [132] [133] [134] [135] [136] [137] [138] [139] [140] [141] [142] [143] [144] [145] [146] [147] [148] [149] [150] [151] [152] [153] [154] [155] [156] [157] [next]
249.99
134.99

Line 6 Micro Spider 6W 1X6.5 Guitar Combo Amp Black
"The Line 6 Micro Spider amp features four brilliant electric guitar sounds from Clean to Insane, a stunning acoustic guitar sound and six Smart Control FX to provide you with an incredibly wide tonal range. Plus, with intuitive features like an integrate

MORE...


1399.00
949.95

Laney Lionheart 5W Tube Guitar Combo Amp Blue Tolex
"The Laney Lionheart L5T-112 amp provides the evocative, classic tones of hot tubes pushed hard, but at a volume level your neighbors can live with! Featuring the purest of designs: single-ended Class A output achieved with a single EL84, driven from 3x 1

MORE...


799.99
399.99

B-52 Lg-10012S 100W Stereo 2X12 Solid State Guitar Combo
"This combo features Overdrive and Clean channels with modern tone. Independent level controls for bass, treble, mids and gain are provided on each channel, and it has a master volume and reverb. The Overdrive Channel offers a Gain 1 and Gain 2 with a con

MORE...


199.99
99.94

Peavey Rage 258 Guitar Amplifier With Transtube Technology
"The Peavey Rage 258 Guitar Amplifier is a shockingly hard-hitting ultralight amp, weighing in at only 16 lbs. Unique among practice amps, it gives you 2 channels, 3 radically different voicings--Stack, Modern, and Vintage--for a huge palette of tonal fla

MORE...


289.99
209.99

Laney Lg35r 30W 1X10 Guitar Combo Amp Black
"The Laney LG35R is an open-back guitar combo that features 30 watts of output power into a 10"" custom designed speaker. The whole package is wrapped up in a solidly constructed cabinet, with a leather handle, rubber feet and black plastic corners. The L

MORE...


829.99
399.99

Line 6 Spider Jam 75W 1X12 Guitar Combo Amp
"The 75W Line 6 Spider Jam combo amplifier provides guitarists with hundreds of coveted guitar amp and speaker tones and effects. And Spider Jam also offers easy sound-on-sound loop recording with Line 6 Endless Jam tracks performed by top studio musician

MORE...


1099.00
799.00

Laney Lionheart Lt212 60W 2X12 Guitar Extension Cabinet Blue Tolex
"If you have the Laney L20H, you won't want to compromise that great Class A tone by using any old cabinet. Instead, why not get the matching Laney LT212 cabinet? Featuring 2x12"" Celestion Heritage G12H Drivers and closed back construction, this cab give

MORE...


1699.99
999.94

Peavey 6505 Plus 120W Guitar Amp Head
"The Peavey 6505+ 120W Guitar Amp Head is great for hardcore or metal players. 6 - 12AX7s in the preamp add up to even more terrifying punch and mind-rattling gain. Includes footswitchable lead/rhythm channel select, effects loop, 3-band EQ, plus resonanc

MORE...


329.99
299.94

Peavey Envoy 110 Guitar Amplifier With Transtube Technology
"The Peavey Envoy 110's surprising volume and bold bass are just the skeleton; the flesh and blood of this baby are the 3 astounding tonal variations per channel - like having six amazing amps in one. Pro features like simulated speaker out, pre and post

MORE...


1843.99
1474.99

Engl Screamer 50W 1X12 Guitar Combo Amp
"This all-tube beast is your first choice for many different sound styles. With a host of practical features and a clearly arranged control panel, handling this amp is a piece of cake. The Screamer's opulent visuals are certainly arresting, but its unique

MORE...


1436.99
1149.99

Engl Thunder Drive 50W 1X12 Guitar Combo Amp
"Compared to the Thunder Reverb, the Thunder Drive has an additional Crunch volume control, to give the guitarist access to all 3 channels. A very punchy 50W workhorse that uses a 12"" Celestion Vintage 30 speaker.All-tube guitar amp, fully loaded with al

MORE...


3124.99
2499.99

Engl Tube 100W Stereo Poweramp
"A new dimension of power, 2 built-in rack units featuring the Engl sound trademarks to discover new sonic experiences. 100 watts per side, 6L6GC driven including adjustable Depth Boost for low punch sounds and eternal headroom to power your rack system.G

MORE...


2499.99
1999.99

Engl Special Edition Preamp E 570
"The Special Edition Engl Preamp features 6 basic sounds and 8 switchable sound options to store in 128 MIDI presets. From crystal clean through smooth jazz, from Texas crunch to pounding rock, from fat metal punch rhythm to screaming leads you'll find al

MORE...


1999.99
1799.99

Evh 5150 Iii 100W 3-Channel Tube Guitar Amp Head Ivory
"The professional EVH 5150 III all-tube amp head that was developed to meet the exacting specifications of Edward Van Halen, one of the true living legends of rock guitar. The 5150III amp head's flexible feature set allows creation of tones from clean to

MORE...


5249.99
4199.99

Engl Special Edition E 670 100W Guitar Amp Head (6L6)
"This Special Edition Engl head delivers a universe of sound from a single amp head, optimized for the next generation of ambitious guitar players. 6 basic sounds and 24 switchable sound options to store 128 MIDI presets. From crystal clean to smooth jazz

MORE...


1 [2] [3] [4] [5] [6] [7] [8] [9] [10] [11] [12] [13] [14] [15] [16] [17] [18] [19] [20] [21] [22] [23] [24] [25] [26] [27] [28] [29] [30] [31] [32] [33] [34] [35] [36] [37] [38] [39] [40] [41] [42] [43] [44] [45] [46] [47] [48] [49] [50] [51] [52] [53] [54] [55] [56] [57] [58] [59] [60] [61] [62] [63] [64] [65] [66] [67] [68] [69] [70] [71] [72] [73] [74] [75] [76] [77] [78] [79] [80] [81] [82] [83] [84] [85] [86] [87] [88] [89] [90] [91] [92] [93] [94] [95] [96] [97] [98] [99] [100] [101] [102] [103] [104] [105] [106] [107] [108] [109] [110] [111] [112] [113] [114] [115] [116] [117] [118] [119] [120] [121] [122] [123] [124] [125] [126] [127] [128] [129] [130] [131] [132] [133] [134] [135] [136] [137] [138] [139] [140] [141] [142] [143] [144] [145] [146] [147] [148] [149] [150] [151] [152] [153] [154] [155] [156] [157] [next]

Only $14.49
CLICK HERE


---

Only $12.99
CLICK HERE


---

Only $84.99
CLICK HERE
---
4400.00
3499.99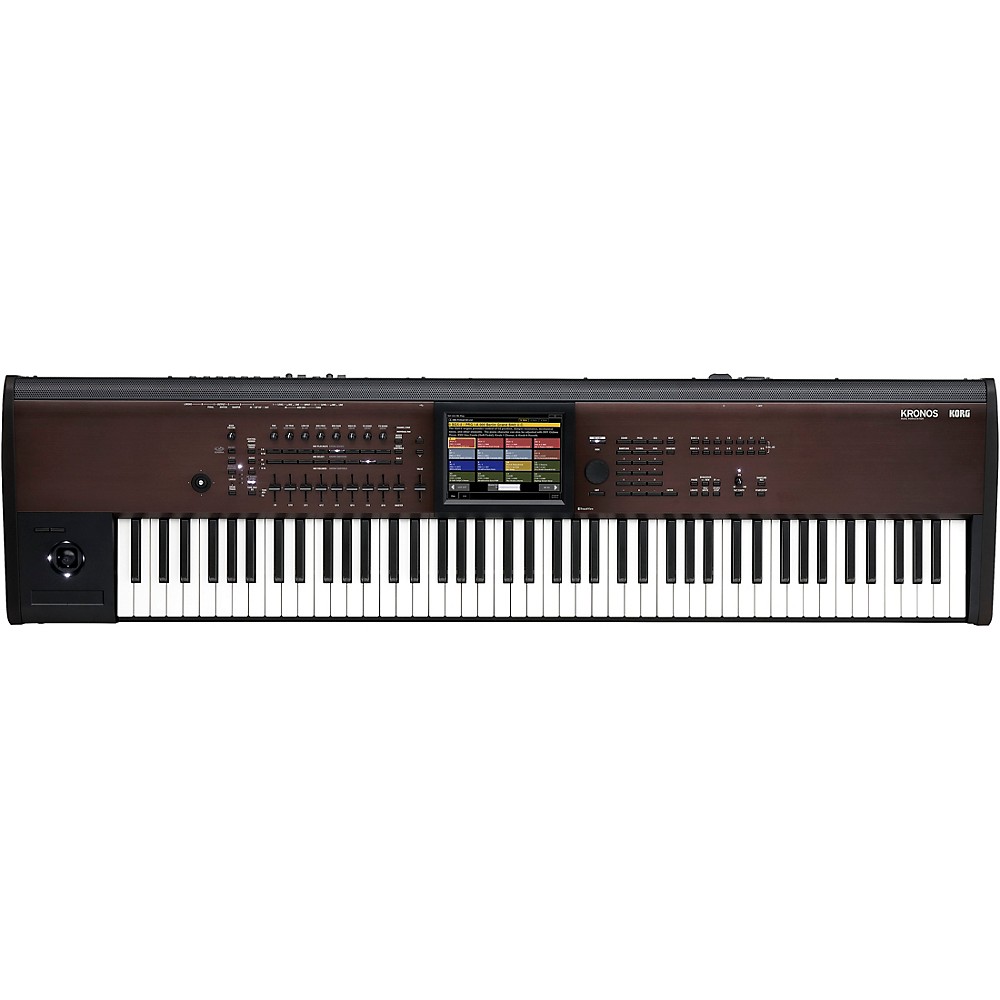 Refurbished Korg Kronos With New Light Touch 88-Note Action And Lighter Body
"The Korg KRONOS has established itself as a premier performance and recording keyboard instrument, and serves as the chief controller and sound source hub for countless musicians and studios all over the world. With its position in the marketplace firmly

More Synthesizers And Workstations
---
3299.00
3299.00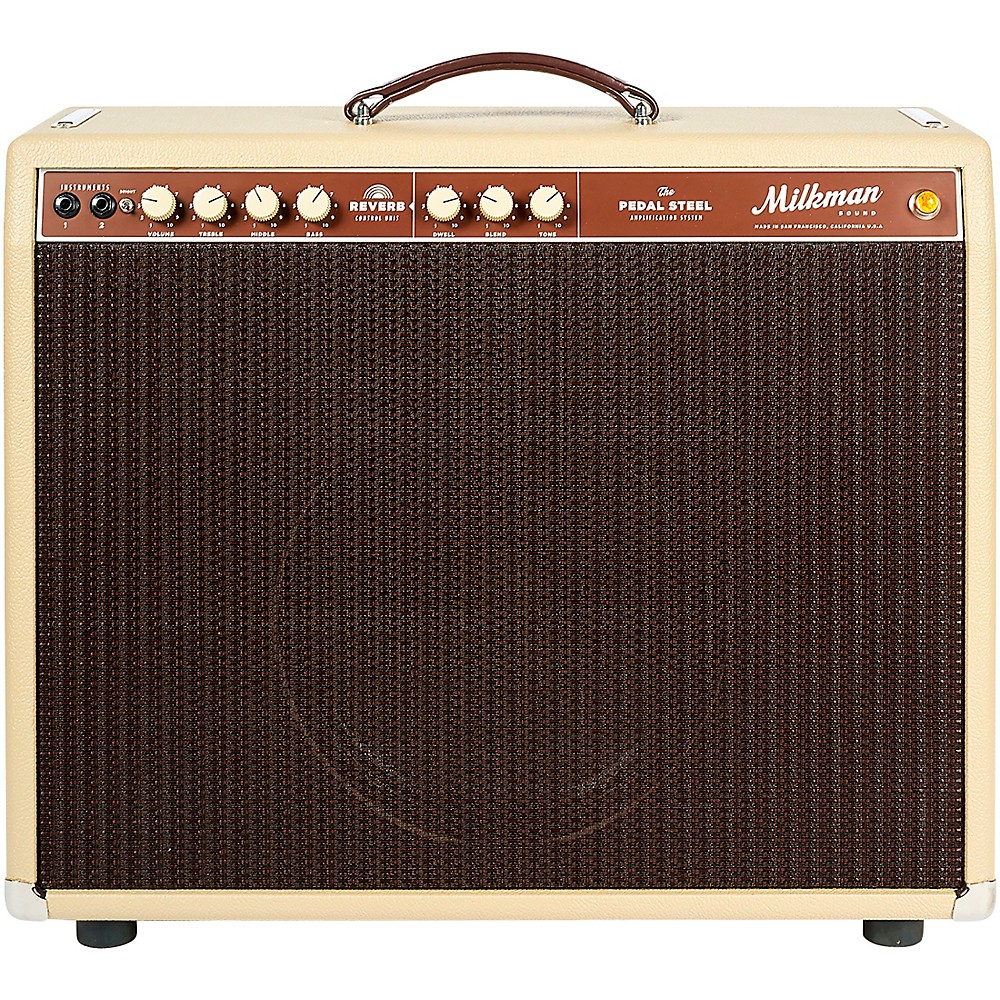 Milkman Sound 85W Pedal Steel 85W 1X12 Tube Guitar Combo Amp With Celestion Alnico Creamback Speaker Vanilla 12 Celestion Alnico Cream
"The Milkman 85W Amplifier is the flagship of the Milkman line. It has incredible headroom, feel and tone. Whether you are using it for steel guitar, or 6-string guitar, this amplifier is going to sing for you. Playing this amplifier is like fingerprintin

More Guitar Amplifiers
---