Sunday, July 22nd 2018.
Guitar Amps and Amplifiers
Guitar amps by the biggest brand name manufacturers in the music industry. Our lineup includes bass amps, acoustic guitar amps as well as electric guitar amps all for the best prices on the net. Famous names like Fender, Gibson, Peavey, Crate, Marshall, Behringer, Line 6 and others
[back] [1] [2] [3] [4] [5] [6] [7] [8] [9] [10] [11] [12] [13] [14] [15] [16] [17] [18] [19] [20] [21] [22] [23] [24] [25] [26] [27] [28] [29] [30] [31] [32] [33] [34] [35] [36] [37] [38] [39] [40] [41] [42] [43] [44] [45] [46] [47] [48] [49] [50] [51] [52] [53] [54] [55] [56] [57] [58] [59] [60] [61] [62] [63] [64] [65] [66] [67] [68] 69 [70] [71] [72] [73] [74] [75] [76] [77] [78] [79] [80] [81] [82] [83] [84] [85] [86] [87] [88] [89] [90] [91] [92] [93] [94] [95] [96] [97] [98] [99] [100] [101] [102] [103] [104] [105] [106] [107] [108] [109] [110] [111] [112] [113] [114] [115] [116] [117] [118] [119] [120] [121] [122] [123] [124] [125] [126] [127] [128] [129] [130] [131] [132] [133] [134] [135] [136] [137] [138] [139] [140] [141] [142] [143] [144] [145] [146] [147] [148] [149] [150] [151] [152] [153] [154] [155] [156] [157] [next]
400.00
299.00

Quilter Labs 101-Mini Head 101 Mini 100W Guitar Amp Head
"Imagine being able to pack five of history's greatest sounding amplifiers into a package so small it fits in the pouch of your gig bag. Imagine a head so light you almost forgot it was there. Imagine a streamlined set up that only takes a few moments. Fo

MORE...


250.00
149.00

Quilter Labs Microblock 45 45W Guitar Amp Head
"Quilters in-depth knowledge of tone and overdrive is now available in a compact pedal format with 33/45 watts of speaker power. Perfect for the player who doesnt need the mighty Quilter Tone Blocks 200-watt output. Go ahead, plug in, turn it up and watch

MORE...


900.00
699.00

Quilter Labs Avgold-Combo-8 Aviator Gold 100W 1X8 Guitar Combo Amp
"The slimline cabinet is easy to carry and requires minimal space on stage. The front mounted speaker, combined with our calibrated cabinet dimensions, provides maximum clarity of mids and highs, while delivering big clean lows. Musicians frequently need

MORE...


750.00
599.00

Quilter Labs Mach2-Ext-12-Hd 300W 1X12 Extension Speaker Cabinet
"Want bigger cleans? More articulate highs? Deeper and more resonant lows? Huge power? No speaker breakup or artificial speaker coloring? The Quilter Mach 2 HD extension was made for you. It is everything you already love about Quilter amplifiers made eve

MORE...


1450.00
1199.00

Quilter Labs Mach 2 12-Inch Hd 200W 1X12 Combo Guitar Amplifier
"The Quilter 12-inch Mach 2 Heavy Duty combo is the ultimate amp when you need serious power in a small package. Featuring a powerful Neodymium speaker, (Celestion BN12-300s) it sports 300 watts of power handling and a searing clean responsiveness with no

MORE...


299.00
299.00

Dv Mark Micro 50 M 50W Guitar Amp Head
"Following the extraordinary success of the DV Mark DV Micro 50, the DV Little 50 M 50W guitar amp head offers a wide range of tones, from clean to very high-gain distorted lead tones, featuring huge amount of gain and a properly scooped EQ on drive chann

MORE...


1499.99
1199.99

Engl Metalmaster 40 E319 40W Tube Guitar Amp Head
"Expect nothing less than true versatility and pure tube tones in conjunction with modern features for recording and stage purposes. Make your choice and dedicate your amp to your style. Experience all the facetes of sounds at your fingertips. The Ge

MORE...


419.99
299.99

Vox Adio Air Gt 50W 2X3 Bluetooth Modeling Guitar Combo Amplifier
"The VOX Adio Air GT is the ultimate practice, recording, and performing solution for the modern guitarist. With a full complement of impressive amp models and expertly voiced effects, the Adio Air GT is capable of reproducing all of your favorite guitar

MORE...


2100.00
1390.00

Diezel Rearloaded Vintage 240W 4X12 Guitar Speaker Cabinet
"This road-ready, high-quality Diezel 4x12"" 240W guitar speaker cab features a quartet of rear-loaded legendary Celestion 30 speakers. It also comes equipped with recessed metal handles, reinforced corners and casters.Power handling: 240WSpeakers: 4x12""

MORE...


750.01
749.99

Fender Limited Edition Bassbreaker 15 15W Tube Combo Amplifier Blonde
"Supercharged with a plethora of flexible features, the Fender Bassbreaker 15 is a top-notch performer for stage or studio. This chameleon-like amp creates its magic with a trio of 12AX7 preamp tubes feeding into two EL84 power tubes for 15 watts of tight

MORE...


129.99
99.99

Boss Ktn-Mini Katana Mini Guitar Amplifier Black
"BOSS Katana amps have received accolades from guitarists everywhere for their fantastic sound and feel, onboard effects and great value. Now, the Katana-Mini makes serious Katana tone accessible in a small, go-anywhere amp that runs on batteries. Offerin

MORE...


900.00
699.00

Quilter Labs Mach2-Head Micropro Guitar Amplifier Head
"The Quilter Mach2-HEAD MicroPro Guitar Amplifier Head is not just a game changer. It is the game changer. Pat Quilter spent hours analyzing what makes some of the greatest vintage amps so great. Then he developed analog technology that re-creates these v

MORE...


980.00
599.99

Blackstar Venue Series Ht Club 40 40W Tube Guitar Combo Amp Bronco Tan
"Equipped with 2 channels and 4 modes the Blackstar HT Club 40 is an ideal gigging tube amp for club-sized venues. The 40W EL34-driven power amplifier has amazing punch and dynamics that will easily cut through in a full band situation. Switching to the a

MORE...


2995.00
2995.00

Fuchs Ods Classic 50W 1X12 Tube Guitar Combo Amp
"The original Overdrive Supreme (also known as the ODS) became an iconic amp over its near 17-year lifespan. When first introduced, it brought the previous unobtainable legendary D-style tones to a greater audience while adding features like a killer reve

MORE...


1529.00
1199.00

Hughes & Kettner Era 1 250W 1X8 Acoustic Combo Amp Black
"Developed with renowned designer Michael Eisenmann, the Hughes & Kettner era 1 250W 1x8 acoustic combo amp gives you richly detailed definition for peerless authenticity and tonal brilliance, plus a bunch of remarkably innovative and intuitive featur

MORE...


[back] [1] [2] [3] [4] [5] [6] [7] [8] [9] [10] [11] [12] [13] [14] [15] [16] [17] [18] [19] [20] [21] [22] [23] [24] [25] [26] [27] [28] [29] [30] [31] [32] [33] [34] [35] [36] [37] [38] [39] [40] [41] [42] [43] [44] [45] [46] [47] [48] [49] [50] [51] [52] [53] [54] [55] [56] [57] [58] [59] [60] [61] [62] [63] [64] [65] [66] [67] [68] 69 [70] [71] [72] [73] [74] [75] [76] [77] [78] [79] [80] [81] [82] [83] [84] [85] [86] [87] [88] [89] [90] [91] [92] [93] [94] [95] [96] [97] [98] [99] [100] [101] [102] [103] [104] [105] [106] [107] [108] [109] [110] [111] [112] [113] [114] [115] [116] [117] [118] [119] [120] [121] [122] [123] [124] [125] [126] [127] [128] [129] [130] [131] [132] [133] [134] [135] [136] [137] [138] [139] [140] [141] [142] [143] [144] [145] [146] [147] [148] [149] [150] [151] [152] [153] [154] [155] [156] [157] [next]

Only $14.49
CLICK HERE


---

Only $12.99
CLICK HERE


---

Only $84.99
CLICK HERE
---
4400.00
3499.99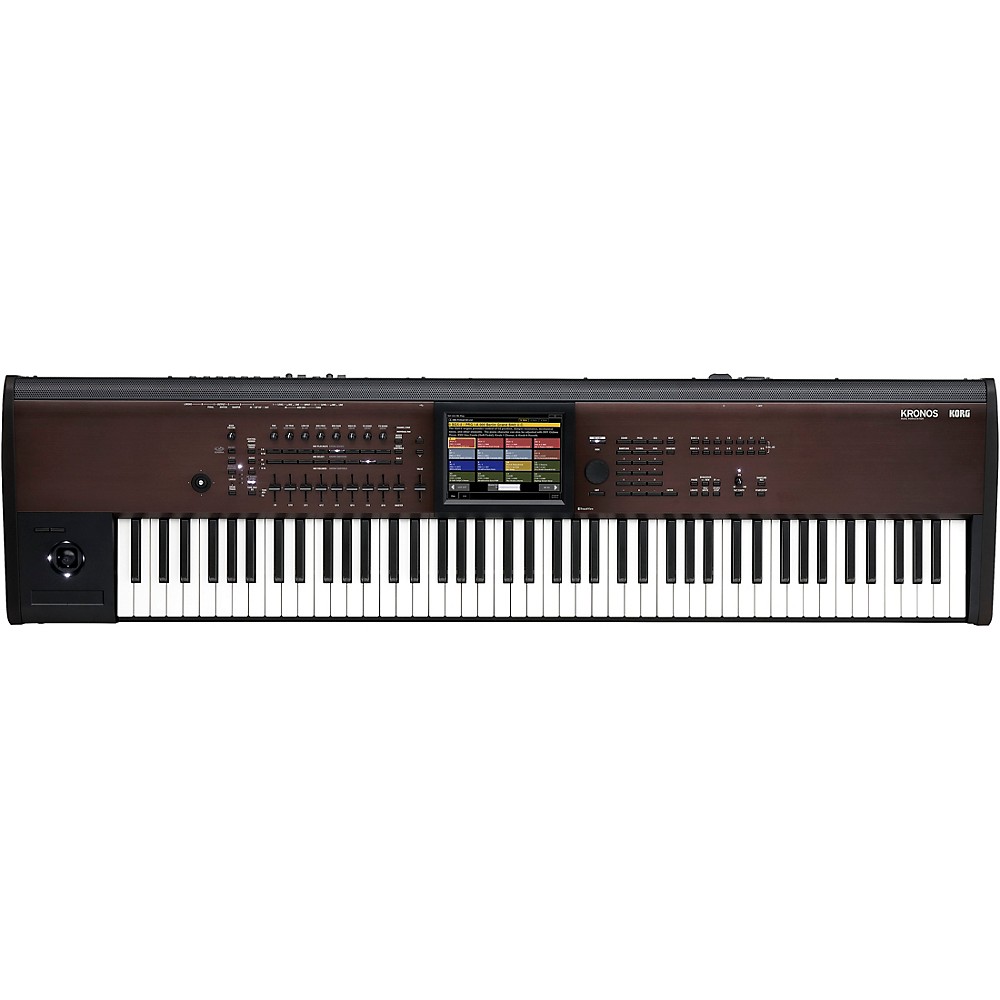 Refurbished Korg Kronos With New Light Touch 88-Note Action And Lighter Body
"The Korg KRONOS has established itself as a premier performance and recording keyboard instrument, and serves as the chief controller and sound source hub for countless musicians and studios all over the world. With its position in the marketplace firmly

More Synthesizers And Workstations
---
3299.00
3299.00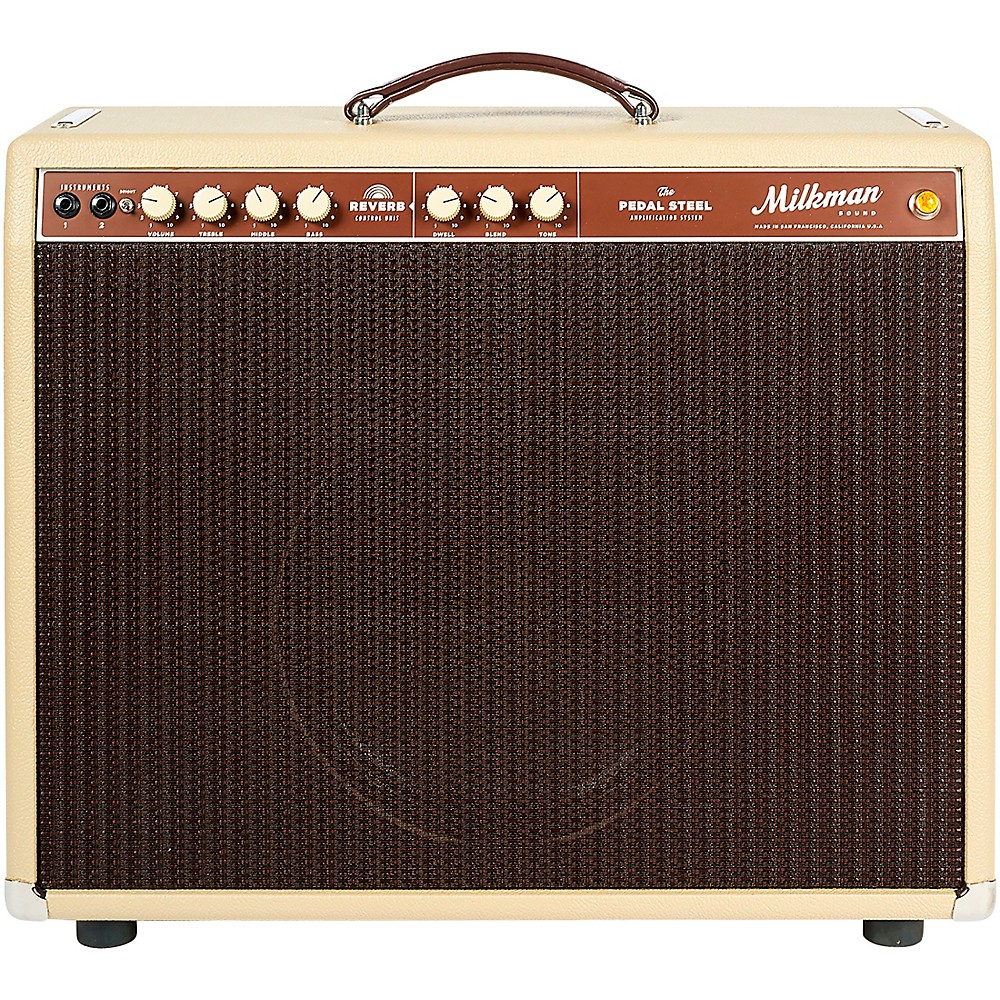 Milkman Sound 85W Pedal Steel 85W 1X12 Tube Guitar Combo Amp With Celestion Alnico Creamback Speaker Vanilla 12 Celestion Alnico Cream
"The Milkman 85W Amplifier is the flagship of the Milkman line. It has incredible headroom, feel and tone. Whether you are using it for steel guitar, or 6-string guitar, this amplifier is going to sing for you. Playing this amplifier is like fingerprintin

More Guitar Amplifiers
---