Sunday, July 22nd 2018.
Guitar Amps and Amplifiers
Guitar amps by the biggest brand name manufacturers in the music industry. Our lineup includes bass amps, acoustic guitar amps as well as electric guitar amps all for the best prices on the net. Famous names like Fender, Gibson, Peavey, Crate, Marshall, Behringer, Line 6 and others
[back] [1] [2] [3] [4] [5] [6] [7] [8] 9 [10] [11] [12] [13] [14] [15] [16] [17] [18] [19] [20] [21] [22] [23] [24] [25] [26] [27] [28] [29] [30] [31] [32] [33] [34] [35] [36] [37] [38] [39] [40] [41] [42] [43] [44] [45] [46] [47] [48] [49] [50] [51] [52] [53] [54] [55] [56] [57] [58] [59] [60] [61] [62] [63] [64] [65] [66] [67] [68] [69] [70] [71] [72] [73] [74] [75] [76] [77] [78] [79] [80] [81] [82] [83] [84] [85] [86] [87] [88] [89] [90] [91] [92] [93] [94] [95] [96] [97] [98] [99] [100] [101] [102] [103] [104] [105] [106] [107] [108] [109] [110] [111] [112] [113] [114] [115] [116] [117] [118] [119] [120] [121] [122] [123] [124] [125] [126] [127] [128] [129] [130] [131] [132] [133] [134] [135] [136] [137] [138] [139] [140] [141] [142] [143] [144] [145] [146] [147] [148] [149] [150] [151] [152] [153] [154] [155] [156] [157] [next]
1749.99
1099.99

Egnater Vengeance 120W Tube Guitar Amp Head
"With two channels and 120 punishing watts of all-tube power, the Egnater Vengeance guitar amp head is sure to breath new life into your playing, your creativity, and your music. Channel 1 takes you from lush, organic cleans to heavy, crunchy rhythm while

MORE...


879.99
599.95

Egnater Tweaker-40 40W Tube Guitar Amp Head
"The Egnater Tweaker-40 tube guitar amp head is an expansion of the award winning Tweaker-Series and is packed with the features tone tweakers have been asking for. The Tweaker-40 head offers the classic tonal characteristics of the original Tweaker with

MORE...


711.99
569.99

Engl Pro Straight E112v 1X12 Vertical Guitar Speaker Cabinet 60W Black Grill
"The Engl PRO Straight E112V 1x12 Vertical Guitar Speaker Cabinet 60W offers warm and full midrange tone with tight bass and silken treble response. It features a Celestion V 30 speaker. The cab is well-finished and constructed of 14-fold Siberian birch f

MORE...


1124.99
899.99

Engl Pro Slanted E212vh 2X12 Horizontal Guitar Speaker Cabinet 120W Black Grill
"The Engl PRO E212VHB 2x12 Horizontal Guitar Speaker Cabinet 120W offers warm and full midrange tone with tight bass and silken treble response. It features 2 x Celestion V 30 speakers and can be run in both mono and stereo modes of operation. The cab is

MORE...


799.99
599.99

Ibanez Tsa30 Tube Screamer 30W 1X12 Tube Guitar Combo Amp Cream
"The Ibanez Tube Screamer 30W tube guitar amp is here, we aren't sure why Ibanez didn't do it years ago. The Tube Screamer overdrive pedal is considered mandatory by a whole generation of guitarists, and now it's built right into the circuitry of their ne

MORE...


666.65
499.99

Evh 5150 212St 2X12 Guitar Speaker Cabinet Black
"The new EVH 5150 III 2x12 cab is the perfect companion for the EVH 5150 III 50W head, delivering pure EVH sound and power in a compact package. The 5150 III 2x12 cab is rated at 16 ohms and is loaded with two 12"" 30W Celestion Heritage speakers; it is e

MORE...


2499.99
1299.99

Dv Mark Multiamp 3-Channel Preamp/Effects Processor/Power Amp White
"This rack-mountable preamp/effects processor/power amp is the perfect all-in-one solution for today's modern guitarists. The MULTIAMP offers an amazingly wide range of tones with faithful reproduction of every sound characteristic, plus the nuance and fe

MORE...


1289.99
899.99

Line 6 Dt25 25W Tube Guitar Amp Head
"If your tone is your masterpiece, the DT25 tube guitar amp head is your paintbrush. This 25W/10W tube amp from Line 6 and tube-amp guru Reinhold Bogner gives you four stunning, lust-worthy amp voicings and unprecedented versatility that lay the foundatio

MORE...


4999.00
4699.00

Fargen Amps Fjla5 John Lennon Limited Edition Artist 15W 1X12 Tube Guitar Combo
"The Imagine Series combines world-class tube amplifier engineering with luxurious cabinetry and craftsmanship, to accomplish the ultimate John Lennon experience. Adorned with pure white features and components throughout, the Imagine Series amplifier cap

MORE...


999.00
699.00

Orange Amplifiers Or Series Or15h 15W Compact Tube Guitar Amp Head
"The new Orange OR15H guitar amp takes its lead from the legendary graphics amps of the '70s, creating the classic Orange '70s tone is a new compact package using the latest technology and construction materials.The OR15H offers an alternative specificati

MORE...


225.00
169.99

Vox Mini5 Rhythm Modeling Guitar Combo Amplifier
"The VOX MINI5 Rhythm offers 11 amp sounds inherited from the popular and acclaimed Valvetronix Series, plus eight effects and a new rhythm function. You can choose from 99 different variations of rhythm patterns to back your performance or practice along

MORE...


649.99
449.99

Laney Cub-12R 15W 1X12 Tube Guitar Combo Amp Black
"The CUB12R houses a 12"" driver, giving it an increased volume and full rich valve tone. Looking at the preamp it's clear that the CUB12R packs more into the amp than it's smaller siblings. It features Gain, Treble, Middle, Bass, Volume, Tone and Reverb

MORE...


200.00
129.99

Vox 3W Battery-Powered Modeling Amp Black Black Grill
"Vox introduces the MINI3 G2, the next-generation model of the MINI3, the definitive portable modeling amplifier. It is a great practice amp and you might be amazed at how good it is in the studio as well. It features VOX's original Bassilator circuit for

MORE...


624.99
499.99

Blackstar Ht Series Ht-5R Tube Guitar Combo Amp
"The HT-5R guitar combo amp takes the tone and features of the HT-5C and adds the same stereo reverb used in the acclaimed HT Venue Series. Boasting two channels, an ECC83 preamp tube, a 12BH7 power tube, and the award-winning preamp from the HT Pedal ser

MORE...


2225.00
2225.00

Kemper Profiler Powerrack 600W Class D Profiling Guitar Amp Black
"The Kemper Profiler was designed to be a complete solution for all your guitar playing needs. You can use it just like you would a regular amplifier, or you could use it as a multi-effects unit, or even as the front end for your guitar-based studio.Nearl

MORE...


[back] [1] [2] [3] [4] [5] [6] [7] [8] 9 [10] [11] [12] [13] [14] [15] [16] [17] [18] [19] [20] [21] [22] [23] [24] [25] [26] [27] [28] [29] [30] [31] [32] [33] [34] [35] [36] [37] [38] [39] [40] [41] [42] [43] [44] [45] [46] [47] [48] [49] [50] [51] [52] [53] [54] [55] [56] [57] [58] [59] [60] [61] [62] [63] [64] [65] [66] [67] [68] [69] [70] [71] [72] [73] [74] [75] [76] [77] [78] [79] [80] [81] [82] [83] [84] [85] [86] [87] [88] [89] [90] [91] [92] [93] [94] [95] [96] [97] [98] [99] [100] [101] [102] [103] [104] [105] [106] [107] [108] [109] [110] [111] [112] [113] [114] [115] [116] [117] [118] [119] [120] [121] [122] [123] [124] [125] [126] [127] [128] [129] [130] [131] [132] [133] [134] [135] [136] [137] [138] [139] [140] [141] [142] [143] [144] [145] [146] [147] [148] [149] [150] [151] [152] [153] [154] [155] [156] [157] [next]

Only $14.49
CLICK HERE


---

Only $12.99
CLICK HERE


---

Only $84.99
CLICK HERE
---
4400.00
3499.99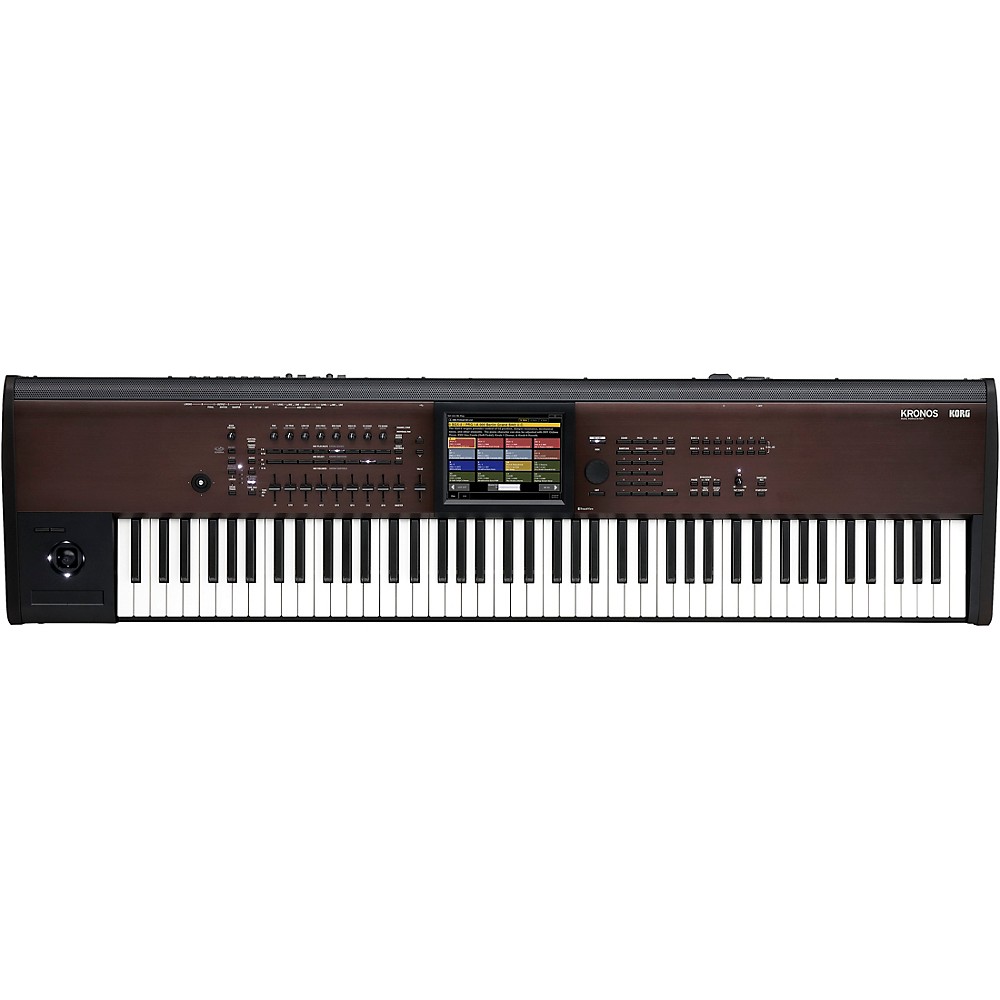 Refurbished Korg Kronos With New Light Touch 88-Note Action And Lighter Body
"The Korg KRONOS has established itself as a premier performance and recording keyboard instrument, and serves as the chief controller and sound source hub for countless musicians and studios all over the world. With its position in the marketplace firmly

More Synthesizers And Workstations
---
3299.00
3299.00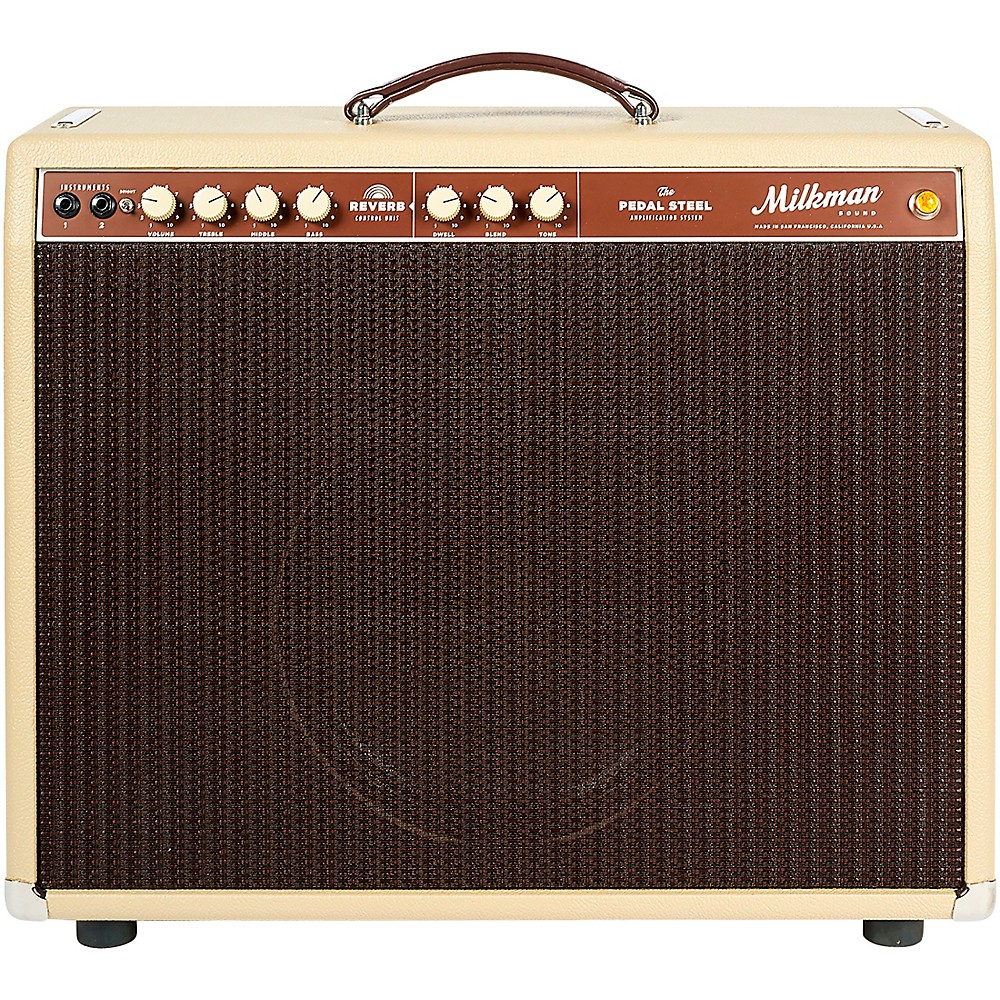 Milkman Sound 85W Pedal Steel 85W 1X12 Tube Guitar Combo Amp With Celestion Alnico Creamback Speaker Vanilla 12 Celestion Alnico Cream
"The Milkman 85W Amplifier is the flagship of the Milkman line. It has incredible headroom, feel and tone. Whether you are using it for steel guitar, or 6-string guitar, this amplifier is going to sing for you. Playing this amplifier is like fingerprintin

More Guitar Amplifiers
---