Sunday, July 22nd 2018.
Guitar Amps and Amplifiers
Guitar amps by the biggest brand name manufacturers in the music industry. Our lineup includes bass amps, acoustic guitar amps as well as electric guitar amps all for the best prices on the net. Famous names like Fender, Gibson, Peavey, Crate, Marshall, Behringer, Line 6 and others
[back] [1] [2] [3] [4] [5] [6] [7] [8] [9] 10 [11] [12] [13] [14] [15] [16] [17] [18] [19] [20] [21] [22] [23] [24] [25] [26] [27] [28] [29] [30] [31] [32] [33] [34] [35] [36] [37] [38] [39] [40] [41] [42] [43] [44] [45] [46] [47] [48] [49] [50] [51] [52] [53] [54] [55] [56] [57] [58] [59] [60] [61] [62] [63] [64] [65] [66] [67] [68] [69] [70] [71] [72] [73] [74] [75] [76] [77] [78] [79] [80] [81] [82] [83] [84] [85] [86] [87] [88] [89] [90] [91] [92] [93] [94] [95] [96] [97] [98] [99] [100] [101] [102] [103] [104] [105] [106] [107] [108] [109] [110] [111] [112] [113] [114] [115] [116] [117] [118] [119] [120] [121] [122] [123] [124] [125] [126] [127] [128] [129] [130] [131] [132] [133] [134] [135] [136] [137] [138] [139] [140] [141] [142] [143] [144] [145] [146] [147] [148] [149] [150] [151] [152] [153] [154] [155] [156] [157] [next]
568.73
349.98

Randall Rg412 4X12 200W Guitar Speaker Cabinet Black
"The Randall RG412 pushes 200W through four 12"" speakers. Steel grill, tuned front porting and casters included.200WFour 12"" speakers"

MORE...


199.00
149.00

Orange Amplifiers Micro Terror Mt20 20W Hybrid Guitar Amp Head
"Orange Amplification launched the Micro Terror amplifier - their smallest Terror ever! Building on the winning recipe of the rest of the popular Terror series, the Micro Terror retains the beautiful unpretentious design, delivering a classic Orange sound

MORE...


493.32
369.99

Evh 5150 112St 1X12 Guitar Speaker Cabinet Black
"The EVH 5150 III 1x12 guitar cab is the perfect companion for the EVH 5150 III 50W head, delivering pure EVH sound and power in a compact package. The 5150 III 1x12 cab is rated at 16 ohms and is loaded with a 30W Celestion G12H Anniversary speaker. It i

MORE...


603.00
549.00

Bad Cat Standard Extension 1X12 Guitar Cabinet
"Bad Cat head and extension cabinets are built the exact way its amp cabinets are made, using the highest-quality materials. This 1x12"" cab, loaded with a Bad Cat proprietary speaker, is designed with an open back for the fullest sound, allowing for the

MORE...


1199.99
799.99

Randall Rd100h Diavlo 100W Tube Guitar Head Black
"The Randall RD100H 100W amp head is the flagship model in the company's high-gain, metal-geared Diavlo series, and it has the tube overdrive and menacing tone that shredders crave.It features three footswitchable channels (Clean, Overdrive 1 and Overdriv

MORE...


2999.00
2999.00

Friedman Small Box 50W 1X12 Hand Wired Tube Guitar Combo
"Dave Friedman's Small Box 50 Watt 1x12"" Combo was designed for guitarists that want the classic tones reminiscent of great vintage plexis as well as Friedman's more modern high gain offerings.The Small Box combo features two channels, the first giving y

MORE...


500.00
379.99

Vox Ac4c1-12 Classic 4W 1X12 Tube Guitar Combo Amp
"Among the various VOX tube amps, the AC4 has remained one of the most popular over the years, as they provide a simple and hassle free way to enjoy the rich sound of a tube-driven amp. While previous models were equipped with a 10"" speaker, this new mod

MORE...


1199.00
1199.00

Friedman Vintage 4X12 Celestion Greenback/Vintage 30 Loaded Speaker Cab
"The Friedman Vintage 4x12 is a 4x12"", closed-back speaker cabinet which utilizes tongue and groove Baltic Birch construction to deliver the bass, mid response and great sound you would expect from a Friedman cab. The vintage salt and pepper grille cloth

MORE...


200.00
129.99

Vox 3W Battery-Powered Modeling Amp White Black Grill
"Vox introduces the MINI3 G2, the next-generation model of the MINI3, the definitive portable modeling amplifier. It is a great practice amp and you might be amazed at how good it is in the studio as well. It features VOX's original Bassilator circuit for

MORE...


2899.00
2899.00

Mahalo Vmw 1X12 38W Tube Guitar Combo
"The Mahalo VMW 1x12"" 38W combo is well suited for rock, blues, jazz, or classic rock. The VMW38 is a medium gain, non-master volume amp offering nice clean tones before running all the way up to classic rock gain. The VMW38 uses 6L6 power tubes and feat

MORE...


139.00
99.00

Orange Amplifiers Ppc Series Ppc108 1X8 20W Closed-Back Guitar Speaker Cabinet
"The Orange Amplification PPC108 1x8 cab is ideal for building your own mini-terror stack and a perfect partner for the Micro Terror. The scaled down cab, is available to purchase separately and its 8 in. speaker delivers a punchy tone and sound that has

MORE...


449.99
299.99

Randall Rd112-V30 Diavlo 1X12 Angled Guitar Cab Black
"The Randall RD112-V30 speaker cabinet features a single iconic 12"" Celestion Vintage 30 speaker rated at 65W, made to pair with the Diavlo series metal-geared heads and combos. While the ruggedly constructed cabinet box is square, the V30 speaker is mou

MORE...


469.00
379.00

Orange Amplifiers Ppc Series Ppc112c 1X12 60W Closed-Back Guitar Speaker Cabinet Black
"The Orange Amplification PPC112 Compact Closed Back Speaker Cabinet is a 1x12 cab featuring a 60W Celestion Vintage 30 Speaker. Orange speaker cabinets, like their amplifiers, are built to last using extremely rugged construction and manufacturing techni

MORE...


549.95
399.95

Amt Electronics Ss-11 3-Channel Dual Tube Guitar Preamp Modern Mod
"The AMT SS-11 3-Channel Dual Tube Guitar Preamp boasts minimum size with maximum functionality for full tube overdrive using the highest quality components. The SS-11 is brother to the SS-20, but designed to be different. While the SS-20 is the more aggr

MORE...


2994.99
1996.66

Randall Ola Englund Signature Satan 120W Tube Guitar Head
"The Randall Ola Englund Satan 120W all-tube head was designed by legendary tone-maker Mike Fortin to accommodate Englund's spine-crushing high-gain sound requirements while not losing clarity when playing well below standard E tuning. And, when you play

MORE...


[back] [1] [2] [3] [4] [5] [6] [7] [8] [9] 10 [11] [12] [13] [14] [15] [16] [17] [18] [19] [20] [21] [22] [23] [24] [25] [26] [27] [28] [29] [30] [31] [32] [33] [34] [35] [36] [37] [38] [39] [40] [41] [42] [43] [44] [45] [46] [47] [48] [49] [50] [51] [52] [53] [54] [55] [56] [57] [58] [59] [60] [61] [62] [63] [64] [65] [66] [67] [68] [69] [70] [71] [72] [73] [74] [75] [76] [77] [78] [79] [80] [81] [82] [83] [84] [85] [86] [87] [88] [89] [90] [91] [92] [93] [94] [95] [96] [97] [98] [99] [100] [101] [102] [103] [104] [105] [106] [107] [108] [109] [110] [111] [112] [113] [114] [115] [116] [117] [118] [119] [120] [121] [122] [123] [124] [125] [126] [127] [128] [129] [130] [131] [132] [133] [134] [135] [136] [137] [138] [139] [140] [141] [142] [143] [144] [145] [146] [147] [148] [149] [150] [151] [152] [153] [154] [155] [156] [157] [next]

Only $14.49
CLICK HERE


---

Only $12.99
CLICK HERE


---

Only $84.99
CLICK HERE
---
4400.00
3499.99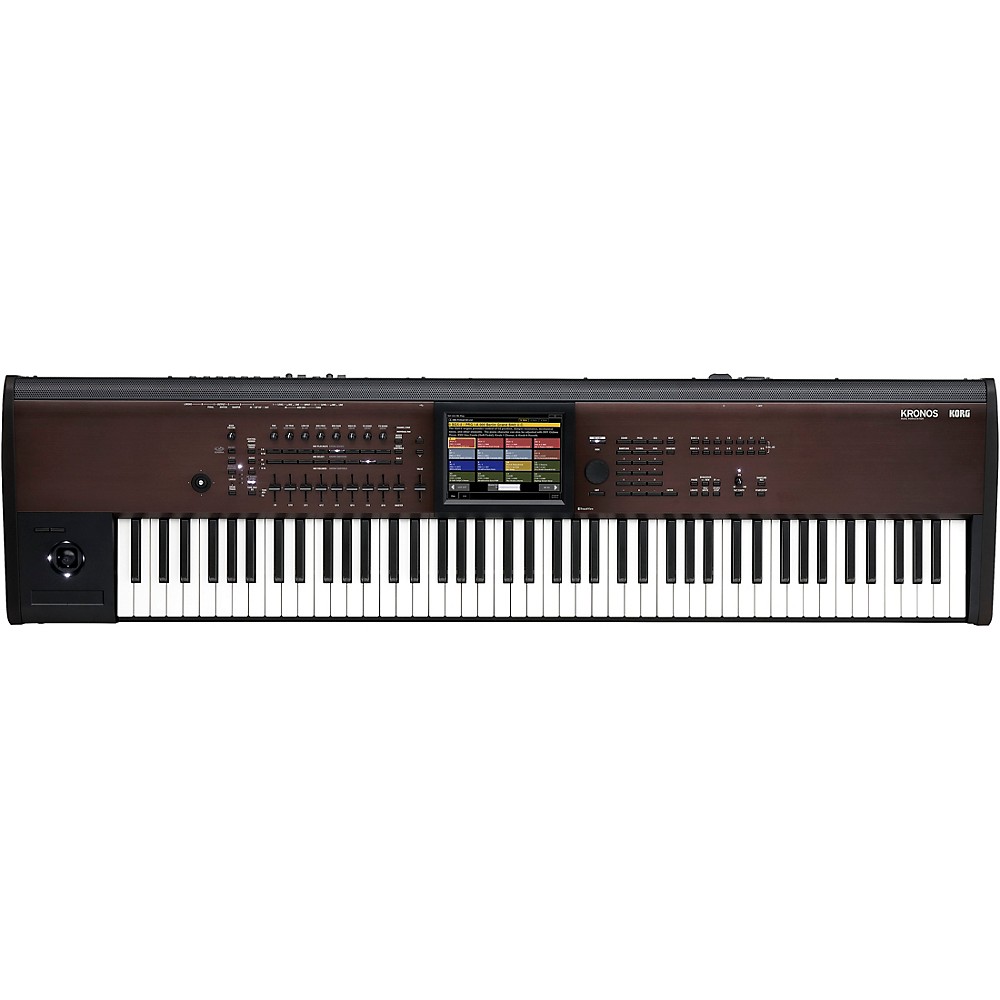 Refurbished Korg Kronos With New Light Touch 88-Note Action And Lighter Body
"The Korg KRONOS has established itself as a premier performance and recording keyboard instrument, and serves as the chief controller and sound source hub for countless musicians and studios all over the world. With its position in the marketplace firmly

More Synthesizers And Workstations
---
3299.00
3299.00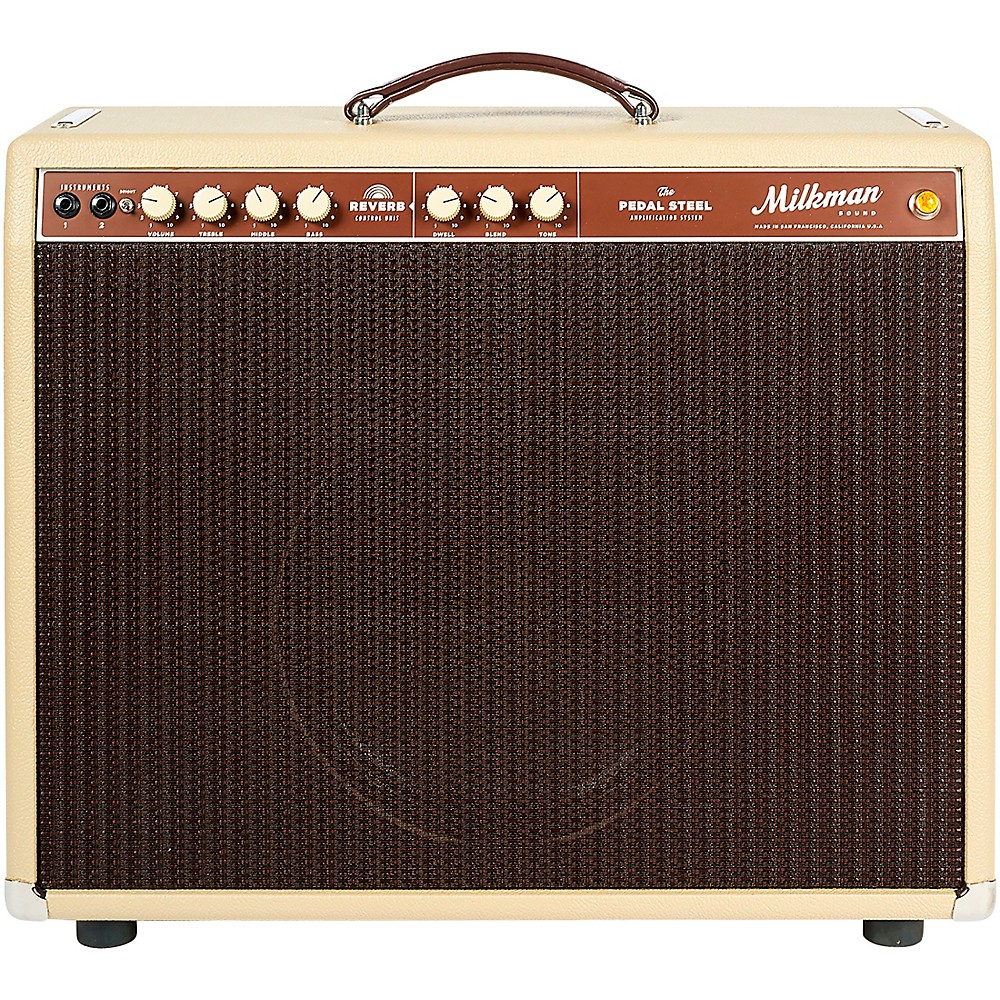 Milkman Sound 85W Pedal Steel 85W 1X12 Tube Guitar Combo Amp With Celestion Alnico Creamback Speaker Vanilla 12 Celestion Alnico Cream
"The Milkman 85W Amplifier is the flagship of the Milkman line. It has incredible headroom, feel and tone. Whether you are using it for steel guitar, or 6-string guitar, this amplifier is going to sing for you. Playing this amplifier is like fingerprintin

More Guitar Amplifiers
---