Sunday, July 22nd 2018.
Guitar Amps and Amplifiers
Guitar amps by the biggest brand name manufacturers in the music industry. Our lineup includes bass amps, acoustic guitar amps as well as electric guitar amps all for the best prices on the net. Famous names like Fender, Gibson, Peavey, Crate, Marshall, Behringer, Line 6 and others
[back] [1] 2 [3] [4] [5] [6] [7] [8] [9] [10] [11] [12] [13] [14] [15] [16] [17] [18] [19] [20] [21] [22] [23] [24] [25] [26] [27] [28] [29] [30] [31] [32] [33] [34] [35] [36] [37] [38] [39] [40] [41] [42] [43] [44] [45] [46] [47] [48] [49] [50] [51] [52] [53] [54] [55] [56] [57] [58] [59] [60] [61] [62] [63] [64] [65] [66] [67] [68] [69] [70] [71] [72] [73] [74] [75] [76] [77] [78] [79] [80] [81] [82] [83] [84] [85] [86] [87] [88] [89] [90] [91] [92] [93] [94] [95] [96] [97] [98] [99] [100] [101] [102] [103] [104] [105] [106] [107] [108] [109] [110] [111] [112] [113] [114] [115] [116] [117] [118] [119] [120] [121] [122] [123] [124] [125] [126] [127] [128] [129] [130] [131] [132] [133] [134] [135] [136] [137] [138] [139] [140] [141] [142] [143] [144] [145] [146] [147] [148] [149] [150] [151] [152] [153] [154] [155] [156] [157] [next]
2249.99
1799.99

Engl Ritchie Blackmore Signature 100W Guitar Amp Head
"This is an all-tube guitar amp head featuring the sound made famous by guitar legend Ritchie Blackmore. Based on the successful Savage technology, this Engl amp head delivers fine-tuned sounds from clean to crunch to high gain lead.You can vary the amoun

MORE...


3936.99
3149.99

Engl Invader 150W Guitar Amp Head
"The Invader 150 Amp Head gives you maximum flexibility and control for any given playing situation. Easy to handle, the Inavader focuses on pure tube tone. Channel 1, 2, 3, and 4 are capable of producing different Overdrive/Gain structures--from Crunch t

MORE...


1905.99
1524.99

Engl E840/50 Tube 2X50w Stereo Poweramp
"The Engl 840 is one very impressive 2 x 50 watt tube power amp. If you like the rich harmonic tone of 5881 power amp tubes, the 840/50 should be your first choice. It delivers a perfect match of attack & power to give your rack system the headroom that i

MORE...


2399.99
1799.99

Evh 5150 Iii 100W 3-Channel Tube Guitar Amp Head Black
"The professional EVH 5150 III all-tube amp head that was developed to meet the exacting specifications of Edward Van Halen, one of the true living legends of rock guitar. The 5150III amp head's flexible feature set allows creation of tones from clean to

MORE...


5249.99
4199.99

Engl Special Edition E 670 El34 100W Guitar Amp Head
"The Engl Special Edition amp head has the same features as the 6L6 power amp version, but produces 100W with EL34 power amp tubes cutting through any music style. More punch and dynamics in the upper midrange. Shimmering blue lights inside give it a grea

MORE...


3150.00
2199.99

Marshall Marshall Jvm210c 100W 2X12 Gtr Combo Black
"In a nutshell, the Marshall all-valve, 2-channel JVM210C combo is a 2-channel version of the most versatile Marshall amplifier ever made, the JVM410C. It also boasts more gain than any other Marshall to date-and that's really saying something.Each of its

MORE...


2099.00
1799.00

Aer Compact Mobile Cpm-Akku Acoustic Guitar Combo Amp Black
"The Compact Mobile acoustic guitar amp was developed to give musicians a system for acoustic instruments which provides AER sound and quality everywhere, independent of AC power. Based on the Compact 60, and identical in sound, but with adapted technolog

MORE...


2840.00
1999.99

Marshall Jvm Series Jvm205c 50W 2X12 Tube Combo Amp Black
"In a nutshell, the Marshall all-valve, 2-channel JVM205C 50-Watt tube combo amp is a 2-channel version of the most versatile Marshall amplifier ever made. Each of this combo amp's 2 channels are completely independent of each other, and they boast 3 Mode

MORE...


392.99
149.99

Bbe Acoustimax Sonic Maximizer/Preamp Pedal
"3-band recording-console-quality EQ with sweepable mid and low frequency notch filter. Phase reversal, ground lift, line level out, dedicated tuner out, TRS effects loop, and even a pre/post switchable DI output with pad make this a true studio-quality d

MORE...


39.00
25.99

Danelectro Honeytone N-10 Guitar Mini Amp Burgundy
"The HoneyTone N-10 Guitar Mini Amp cranks like a little hot rod has a great clean or overdriven sound. The HoneyTone amp also boasts a real leather handle, belt clip, headphone jack, Volume, Tone, and Overdrive controls. The HoneyTone N-10 amp is powered

MORE...


4900.00
4149.00

Soldano Slo100 Super Lead Overdrive Head
"The hand-built Soldano SLO100 Super Lead Overdrive Head features a signal path of pure tube magic, including 2 independent preamp channels that deliver a full array of tones through 4 - 12AX7s. The SLO100 includes a Clean/Crunch switch. An additional bri

MORE...


269.00
189.00

Lr Baggs Para Acoustic Guitar Di And Preamp
"The L.R. Baggs Para Acoustic DI and Preamp treats your acoustic guitar to the best. Studio-quality direct box/preamp/equalizer. Quasi-passive 5-band EQ includes sweepable mids, notch filter, and presence control. Boosts your signal up to 24dB. Runs on 48

MORE...


2149.99
1499.99

Egnater Tourmaster Series 4100 100W All-Tube Guitar Amp Head Black/Beige
"Each of the Tourmaster 4100 amp head's channels has an identical set of controls, but that is where the similarities end.Clean/Vintage 1 is the cleanest of the four. Within this channel lives a range of Classic tones ranging from pristine sparkle with th

MORE...


229.00
169.00

Lr Baggs Mixpro Universal Belt Clip Acoustic Guitar Mixer And Preamp
"The LR Baggs MixPro clips to your belt and allows you to blend a second acoustic guitar pickup with your Baggs iBeam and still have no batteries on your guitar. The 2-channel, all-discrete pure Class A Mixpro features great-sounding passive EQ, mixing, a

MORE...


1050.00
879.00

Soldano 2X12 Speaker Cabinet
"Crafted from high-quality birch plywood for maximum durability and tonal quality. 2 - 12"" Eminence Legend speakers are front-loaded for optimum performance and accessibility. Heavy-duty steel corners and handles, recessed jack plate, and large rubber fe

MORE...


[back] [1] 2 [3] [4] [5] [6] [7] [8] [9] [10] [11] [12] [13] [14] [15] [16] [17] [18] [19] [20] [21] [22] [23] [24] [25] [26] [27] [28] [29] [30] [31] [32] [33] [34] [35] [36] [37] [38] [39] [40] [41] [42] [43] [44] [45] [46] [47] [48] [49] [50] [51] [52] [53] [54] [55] [56] [57] [58] [59] [60] [61] [62] [63] [64] [65] [66] [67] [68] [69] [70] [71] [72] [73] [74] [75] [76] [77] [78] [79] [80] [81] [82] [83] [84] [85] [86] [87] [88] [89] [90] [91] [92] [93] [94] [95] [96] [97] [98] [99] [100] [101] [102] [103] [104] [105] [106] [107] [108] [109] [110] [111] [112] [113] [114] [115] [116] [117] [118] [119] [120] [121] [122] [123] [124] [125] [126] [127] [128] [129] [130] [131] [132] [133] [134] [135] [136] [137] [138] [139] [140] [141] [142] [143] [144] [145] [146] [147] [148] [149] [150] [151] [152] [153] [154] [155] [156] [157] [next]

Only $14.49
CLICK HERE


---

Only $12.99
CLICK HERE


---

Only $84.99
CLICK HERE
---
4400.00
3499.99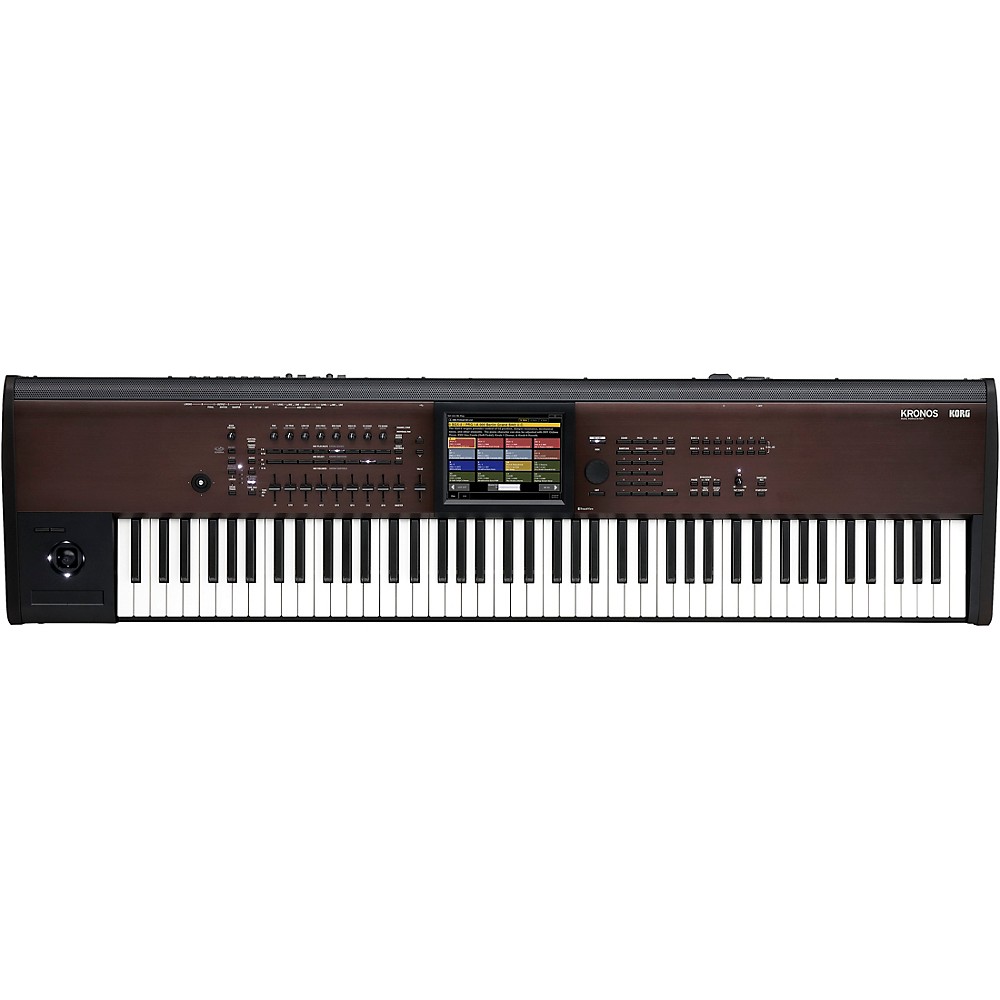 Refurbished Korg Kronos With New Light Touch 88-Note Action And Lighter Body
"The Korg KRONOS has established itself as a premier performance and recording keyboard instrument, and serves as the chief controller and sound source hub for countless musicians and studios all over the world. With its position in the marketplace firmly

More Synthesizers And Workstations
---
3299.00
3299.00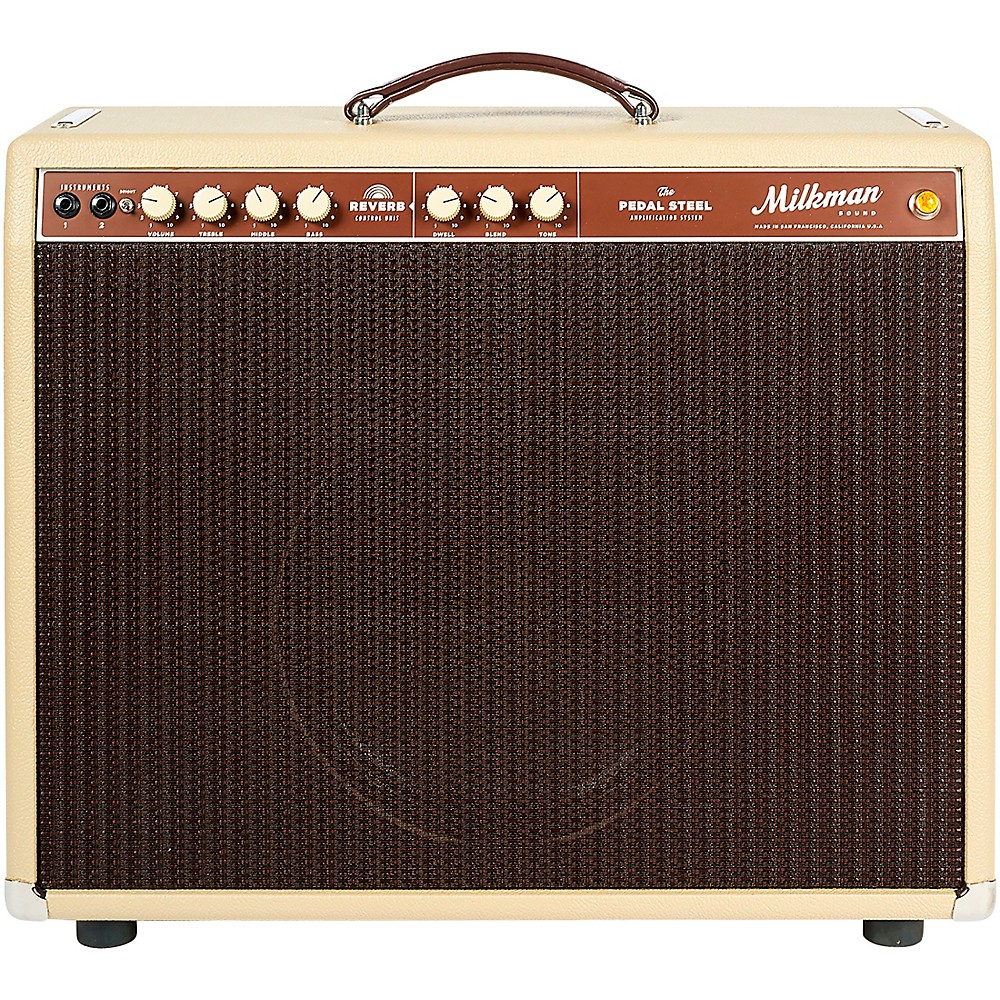 Milkman Sound 85W Pedal Steel 85W 1X12 Tube Guitar Combo Amp With Celestion Alnico Creamback Speaker Vanilla 12 Celestion Alnico Cream
"The Milkman 85W Amplifier is the flagship of the Milkman line. It has incredible headroom, feel and tone. Whether you are using it for steel guitar, or 6-string guitar, this amplifier is going to sing for you. Playing this amplifier is like fingerprintin

More Guitar Amplifiers
---