Sunday, July 22nd 2018.
Guitar Amps and Amplifiers
Guitar amps by the biggest brand name manufacturers in the music industry. Our lineup includes bass amps, acoustic guitar amps as well as electric guitar amps all for the best prices on the net. Famous names like Fender, Gibson, Peavey, Crate, Marshall, Behringer, Line 6 and others
[back] [1] [2] [3] [4] [5] [6] [7] [8] [9] [10] 11 [12] [13] [14] [15] [16] [17] [18] [19] [20] [21] [22] [23] [24] [25] [26] [27] [28] [29] [30] [31] [32] [33] [34] [35] [36] [37] [38] [39] [40] [41] [42] [43] [44] [45] [46] [47] [48] [49] [50] [51] [52] [53] [54] [55] [56] [57] [58] [59] [60] [61] [62] [63] [64] [65] [66] [67] [68] [69] [70] [71] [72] [73] [74] [75] [76] [77] [78] [79] [80] [81] [82] [83] [84] [85] [86] [87] [88] [89] [90] [91] [92] [93] [94] [95] [96] [97] [98] [99] [100] [101] [102] [103] [104] [105] [106] [107] [108] [109] [110] [111] [112] [113] [114] [115] [116] [117] [118] [119] [120] [121] [122] [123] [124] [125] [126] [127] [128] [129] [130] [131] [132] [133] [134] [135] [136] [137] [138] [139] [140] [141] [142] [143] [144] [145] [146] [147] [148] [149] [150] [151] [152] [153] [154] [155] [156] [157] [next]
2199.00
1999.00

Bad Cat Cub Iii 15W 1X12 Guitar Combo Amp With Reverb
"Bad Cat raises the bar and offers an update on the classic Cub circuit. The all-new Cub III features a switchable A or B valve in the first position pre-amp. You can select between 12AX7 or EF86 pre-amp tube by a toggle or foot switch. This feature is dr

MORE...


5999.00
5999.00

Fargen Amps Fjli John Lennon Limited Edition 15W 1X12 Tube Guitar Combo
"The Imagine Series combines world-class tube amplifier engineering with luxurious cabinetry and craftsmanship, to accomplish the ultimate John Lennon experience. Adorned with pure white features and components throughout, the Imagine Series amplifier cap

MORE...


1399.99
849.99

Line 6 Stagesource L2t Acoustic Guitar Amp / Loudspeaker
"Smart Speaker ModesStageSource L2t powered loudspeakers use massive DSP and huge power to deliver studio-quality live sound at every gig. Using six powerful DSP-based Smart Speaker modes, you can optimize the speaker's output for a variety of performance

MORE...


1685.99
1349.99

Engl Pro Slanted E412vs 4X12 Guitar Speaker Cabinet 240W Black Grill
"The Engl PRO Slanted E412VS 4x12 Guitar Speaker Cabinet 240W offers demanding performers warm harmonic midrange with tight bass and silken treble. It's super nice for lead sounds and can be used in either mono or stereo modes. It features 4 x 12"" Celest

MORE...


739.50
499.99

Roland Ac-60Rw 60W 2X6.5 Acoustic Combo Amp Rosewood
"The Roland AC-60RW 60 W 2x6.5 Acoustic Combo Amp provides a rich, natural tone. This innovative stereo amp uses sophisticated digital signal processing to deliver a crisp sound with lush stereo/multi-band chorus-including a new ""wide"" mode-plus delay/r

MORE...


739.00
499.99

Blackstar Id:60 1X12 60W Programmable 1X12 Guitar Combo Amp With Effects Black
"The ID:60 is a 60-watt programmable 1x12 combo fully loaded with tone and features. This lightweight compact combo is at home in the studio or at live gigs.ID: Series AmpsBlackstar's ID: Series represents a truly groundbreaking achievement, combining uni

MORE...


2699.00
2699.00

Mahalo Vmw 38W Guitar Tube Head
"The VMW38 is a medium-gain, non-master volume amp offering nice clean tones before running all the way up to classic rock gain. The VMW38 uses 6L6 power tubes and features four input jacks that you can bridge with your patch cable to tailor the gain whil

MORE...


1186.99
949.99

Engl Gigmaster 30 Tube Guitar Amp Head Black
"The ENGL GigMaster 30 tube guitar amp head is a compact tube-driven amp that delivers to-die-for tone in a phenomenally portable package! A perfect sidekick for playing live, recording and practicing at home. It comes loaded with convenient sound-sculpti

MORE...


299.99
199.99

Randall Rgod Guitar Preamp Pedal
"Two-channel FET preamp pedal with Gain 1/Gain 2, Full EQ: bass/mid/treb/pres, Bass Boost, Mid Scoop, Tone Stack Shift, True Bypass, Runs on any 9-15v Supply. This pedal has the classic Randall FET Overdrive. Use the Gain knob to increase or decrease the

MORE...


2195.00
2195.00

Fuchs Mantis Jr. 1X12 100W Tube Guitar Combo Amp
"The Mantis Jr 1x12 100W combo features a Warehouse ET-1265 speaker combined with a tuned rear-ported enclosure, which gives all Fuchs combos full and powerful low end for a box of this size an portability. Unlike other combos, in which the rear is more t

MORE...


1399.00
1199.00

Aer Compact 60 60W 1X8 Acoustic Guitar Combo Amp Black
"The AER Compact 60-3 60W 1x8 acoustic guitar combo amp is a professional, compact and powerful amp system. Great for the singer/songwriter who requires outstanding reproduction of his/her instrument and vocals. This combo is a handy unit that's easy to t

MORE...


449.99
299.97

Randall Rd5h Diavlo 5W Tube Guitar Head Black
"The Randall RD1H Diavlo 5W amp head gives you real high-gain tube tone made for the most face-melting metal, and presents it in a portable size and practice-friendly volume.It features controls for Gain, Volume and Tone - as well as a Tone Stack Shift, a

MORE...


400.01
399.99

Fender George Benson Signature Hot Rod 1X12 Guitar Cab Black
"The Fender GB Hot Rod Deluxe 112 guitar speaker cab pairs neatly with the GB Hot Rod Deluxe amp, especially fine-tuned for world-famous jazz guiarist and pop artist George Benson. It adds volume, bass response and wider stage coverage. A 100W Jensen C12K

MORE...


1699.00
1699.00

Mission Engineering Gm2-Bt Gemini Ii 2X12 220W Guitar Cabinet With Bluetooth Interface
"Gemini 2 is the world' first stereo FRFR system designed for use with modelers and software-based guitar systems. Gemini 2 features a 2 x 12 full range digital amplified speaker cabinet with integrated studio quality USB audio interface.Mission EmPower T

MORE...


2399.00
2399.00

Mahalo Dr20 20W Guitar Tube Head
"Little sister to the DR40, the DR20M is a dual 6V6-based amp, delivering 20W of great clean and distorted tones alike. The three 12AX7 preamp tubes stay very clean while the power tubes provide the breakup. The DR series turns on a dime, cleaning up with

MORE...


[back] [1] [2] [3] [4] [5] [6] [7] [8] [9] [10] 11 [12] [13] [14] [15] [16] [17] [18] [19] [20] [21] [22] [23] [24] [25] [26] [27] [28] [29] [30] [31] [32] [33] [34] [35] [36] [37] [38] [39] [40] [41] [42] [43] [44] [45] [46] [47] [48] [49] [50] [51] [52] [53] [54] [55] [56] [57] [58] [59] [60] [61] [62] [63] [64] [65] [66] [67] [68] [69] [70] [71] [72] [73] [74] [75] [76] [77] [78] [79] [80] [81] [82] [83] [84] [85] [86] [87] [88] [89] [90] [91] [92] [93] [94] [95] [96] [97] [98] [99] [100] [101] [102] [103] [104] [105] [106] [107] [108] [109] [110] [111] [112] [113] [114] [115] [116] [117] [118] [119] [120] [121] [122] [123] [124] [125] [126] [127] [128] [129] [130] [131] [132] [133] [134] [135] [136] [137] [138] [139] [140] [141] [142] [143] [144] [145] [146] [147] [148] [149] [150] [151] [152] [153] [154] [155] [156] [157] [next]

Only $14.49
CLICK HERE


---

Only $12.99
CLICK HERE


---

Only $84.99
CLICK HERE
---
4400.00
3499.99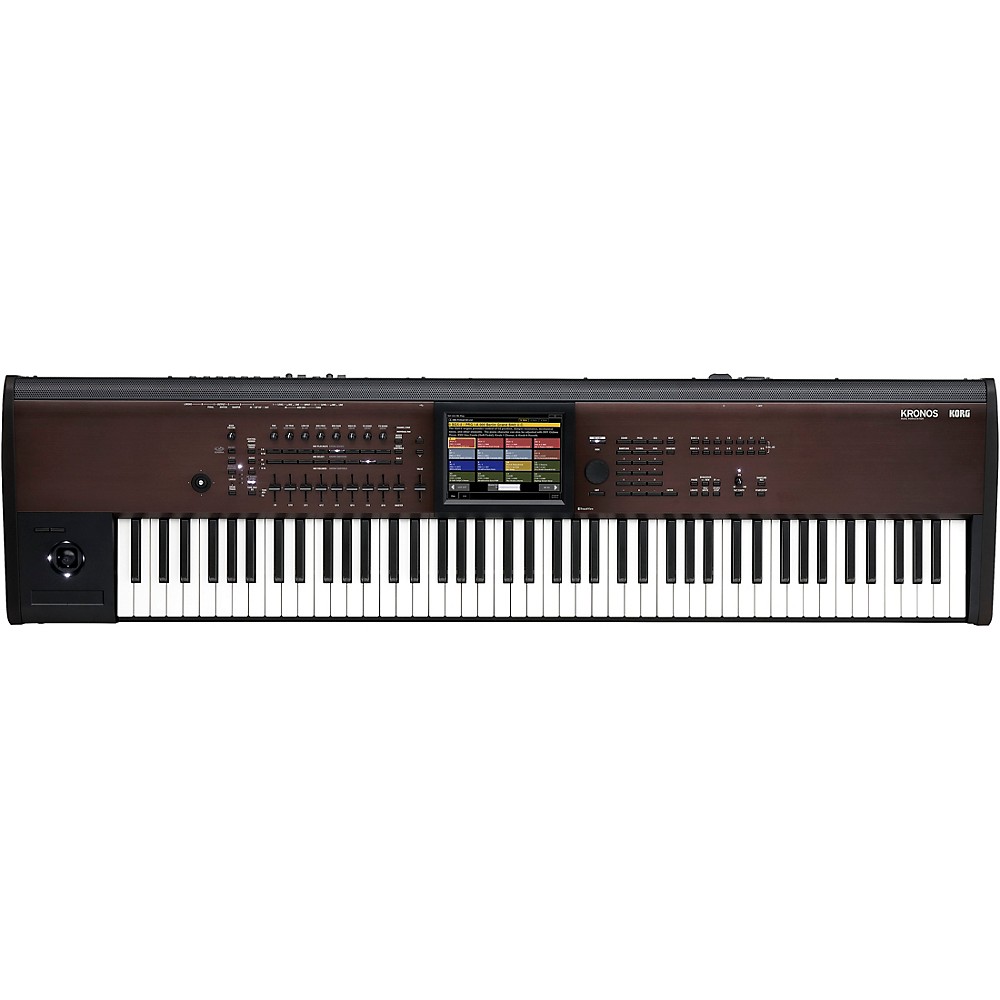 Refurbished Korg Kronos With New Light Touch 88-Note Action And Lighter Body
"The Korg KRONOS has established itself as a premier performance and recording keyboard instrument, and serves as the chief controller and sound source hub for countless musicians and studios all over the world. With its position in the marketplace firmly

More Synthesizers And Workstations
---
3299.00
3299.00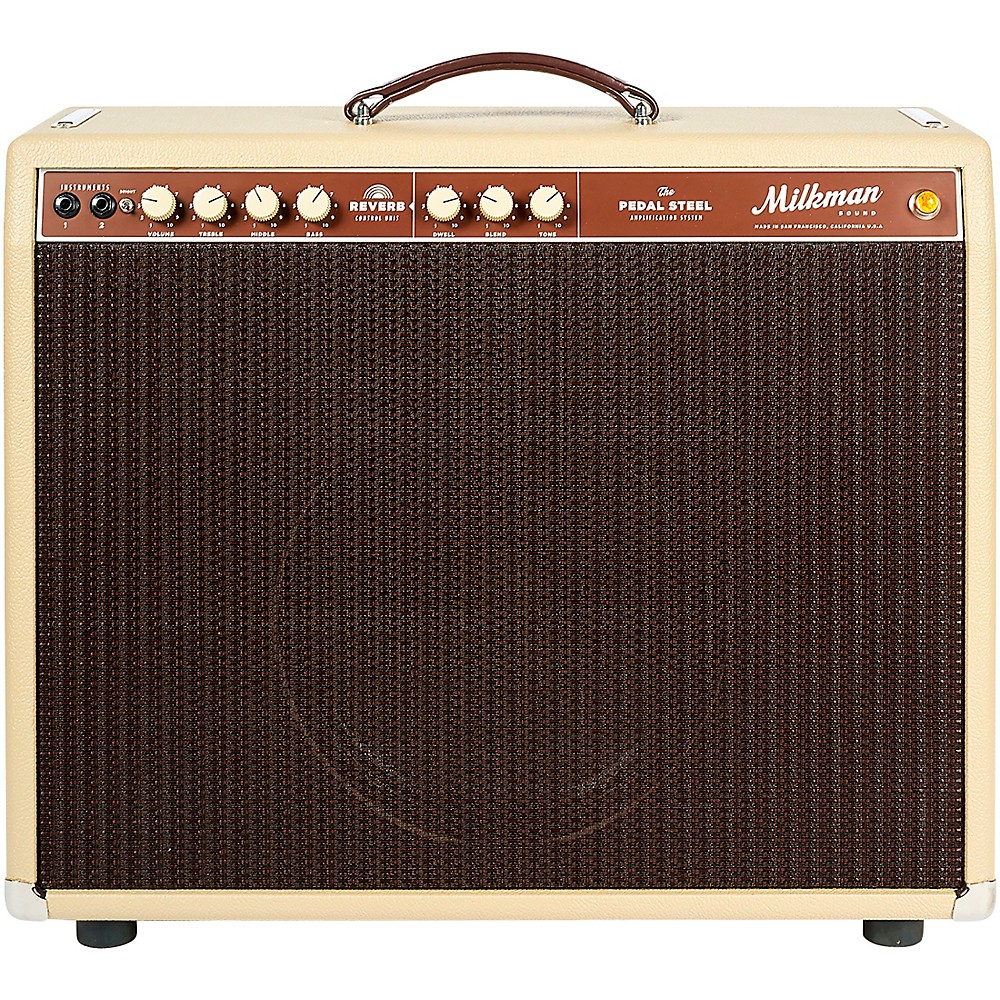 Milkman Sound 85W Pedal Steel 85W 1X12 Tube Guitar Combo Amp With Celestion Alnico Creamback Speaker Vanilla 12 Celestion Alnico Cream
"The Milkman 85W Amplifier is the flagship of the Milkman line. It has incredible headroom, feel and tone. Whether you are using it for steel guitar, or 6-string guitar, this amplifier is going to sing for you. Playing this amplifier is like fingerprintin

More Guitar Amplifiers
---