Saturday, January 20th 2018.
Guitar Amps and Amplifiers
Guitar amps by the biggest brand name manufacturers in the music industry. Our lineup includes bass amps, acoustic guitar amps as well as electric guitar amps all for the best prices on the net. Famous names like Fender, Gibson, Peavey, Crate, Marshall, Behringer, Line 6 and others
[back] [1] [2] [3] [4] [5] [6] [7] [8] [9] [10] 11 [12] [13] [14] [15] [16] [17] [18] [19] [20] [21] [22] [23] [24] [25] [26] [27] [28] [29] [30] [31] [32] [33] [34] [35] [36] [37] [38] [39] [40] [41] [42] [43] [44] [45] [46] [47] [48] [49] [50] [51] [52] [53] [54] [55] [56] [57] [58] [59] [60] [61] [62] [63] [64] [65] [66] [67] [68] [69] [70] [71] [next]
1119.99
799.99

Vox Custom Ac15c2 15W 2X12 Tube Guitar Combo Amp Black
"The VOX Custom Series AC15 guitar combo amp is now available with two 12"" Celestion G12M Greenback speakers. This ""TWIN"" enhances the full, ""chimey"" sound of the AC15C1; and also features the larger spring reverb tank found in the AC30C2. The Custom

MORE...


2599.90
1410.87

Egnater Armageddon 120W Tube Guitar Amp Head
"Plug into the three-channel, 120W Egnater Armageddon guitar amp head and join the new world order! Channel 1 produces full, rich cleans that will calm you between bursts of aggression. Channels 2 and 3 share tone controls like a two-headed beast shares i

MORE...


380.01
379.99

Fender Super-Champ X2 15W 1X10 Tube Guitar Combo Amp Black
"The Fender Super-Champ X2 15W 1x10 Tube Guitar Combo Amp combines 15 watts of rich, dual-channel tube amp sound with modern extras such as versatile amp voicing and a wide selection of digital effects. It's simple, toneful and flexible, and with its easy

MORE...


799.99
599.99

Ibanez Tsa30 Tube Screamer 30W 1X12 Tube Guitar Combo Amp Cream
"The Ibanez Tube Screamer 30W tube guitar amp is here, we aren't sure why Ibanez didn't do it years ago. The Tube Screamer overdrive pedal is considered mandatory by a whole generation of guitarists, and now it's built right into the circuitry of their ne

MORE...


629.00
499.00

Hughes & Kettner Tubemeister 18 Tube Guitar Amp Head
"For the TubeMeister 18W Tube Guitar Amp Head, Mr. Hughes and Herr Kettner packed all their know-how and over a quarter of a centurys passion for tube amps into a remarkably compact chassis. Thanks to German engineering, it can go from a roar to a whisper

MORE...


495.00
495.00

65Amps 1X12 Guitar Speaker Cabinet Red Line Black
"This little 30W cab will give you the feel and tone of a large cab in a small package. Perfect for small rooms and quieter situations.65amps uses void-free Baltic Birch open-back cabs that are finger jointed. Finger joinery has a couple of benefits, one

MORE...


599.99
449.99

Ibanez Tsa15 Tube Screamer 15W 1X12 Tube Guitar Combo Amp
"The Ibanez Tube Screamer is one of the best overdrive pedals ever produced, hands down, and the TSA15 tube combo amp features a true Tube Screamer circuit that delivers that same legendary overdrive. The TSA15 combo features a 12"" Celestion Seventy 80 s

MORE...


499.99
249.99

Acoustic Lead Guitar Series G120h Dsp 120W Guitar Amp Head
"The Lead Guitar Series from Acoustic Amplification embraces the legendary heritage of Acoustic's legacy. Capable of limitless tones spanning every genre of playing, the G120H DSP guitar amp head's 120W of power and will fill any room with rich, pure soun

MORE...


4999.00
4699.00

Fargen Amps Fjla5 John Lennon Limited Edition Artist 15W 1X12 Tube Guitar Combo
"The Imagine Series combines world-class tube amplifier engineering with luxurious cabinetry and craftsmanship, to accomplish the ultimate John Lennon experience. Adorned with pure white features and components throughout, the Imagine Series amplifier cap

MORE...


999.00
699.00

Orange Amplifiers Or Series Or15h 15W Compact Tube Guitar Amp Head
"The new Orange OR15H guitar amp takes its lead from the legendary graphics amps of the '70s, creating the classic Orange '70s tone is a new compact package using the latest technology and construction materials.The OR15H offers an alternative specificati

MORE...


449.99
249.99

Acoustic Lead Guitar Series G412a 4X12 Stereo Guitar Speaker Cabinet
"The G412A guitar cab gives you plenty of power-handling and stage projection. And with an 1/4"", 8 Ohm extension jack, you can add another cab to move more air for additional blistering Acoustic power. Take the lead on any stage with the new Lead Series

MORE...


1000.01
999.99

Fender Super-Sonic 22 22W Tube Guitar Amp Head Black
"The Fender Super-Sonic 22 guitar amp head is built on the classic Deluxe Reverb power platform. It offers the same feature set as the popular combo version. This toneful mid-powered head mates well with the Super-Sonic 212 enclosure or other quality spea

MORE...


2499.99
1499.99

Dv Mark Multiamp 3-Channel Preamp/Effects Processor/Power Amp White
"This rack-mountable preamp/effects processor/power amp is the perfect all-in-one solution for today's modern guitarists. The MULTIAMP offers an amazingly wide range of tones with faithful reproduction of every sound characteristic, plus the nuance and fe

MORE...


1799.00
1799.00

Kemper Profiler Rack Rackmount Guitar Amplifier
"The Kemper Profiler was designed to be a complete solution for all your guitar playing needs. You can use it just like you would a regular amplifier, or you could use it as a multi-effects unit, or even as the front end for your guitar-based studio.Nearl

MORE...


999.99
699.99

Jet City Amplification Jca5012c 50W 1X12 Tube Guitar Combo Amp Black/Blue
"50 watts from a pair of 6L6 power tubes and all the features of the JCA100H make the JCA50H Tube Guitar Combo Amp ideal for gigging musicians who need plenty of stage volume with some nice power amp distortion. The Normal channel can range from clean ton

MORE...


[back] [1] [2] [3] [4] [5] [6] [7] [8] [9] [10] 11 [12] [13] [14] [15] [16] [17] [18] [19] [20] [21] [22] [23] [24] [25] [26] [27] [28] [29] [30] [31] [32] [33] [34] [35] [36] [37] [38] [39] [40] [41] [42] [43] [44] [45] [46] [47] [48] [49] [50] [51] [52] [53] [54] [55] [56] [57] [58] [59] [60] [61] [62] [63] [64] [65] [66] [67] [68] [69] [70] [71] [next]

Only $14.49
CLICK HERE


---

Only $12.99
CLICK HERE


---

Only $84.99
CLICK HERE
---
3733.32
2799.99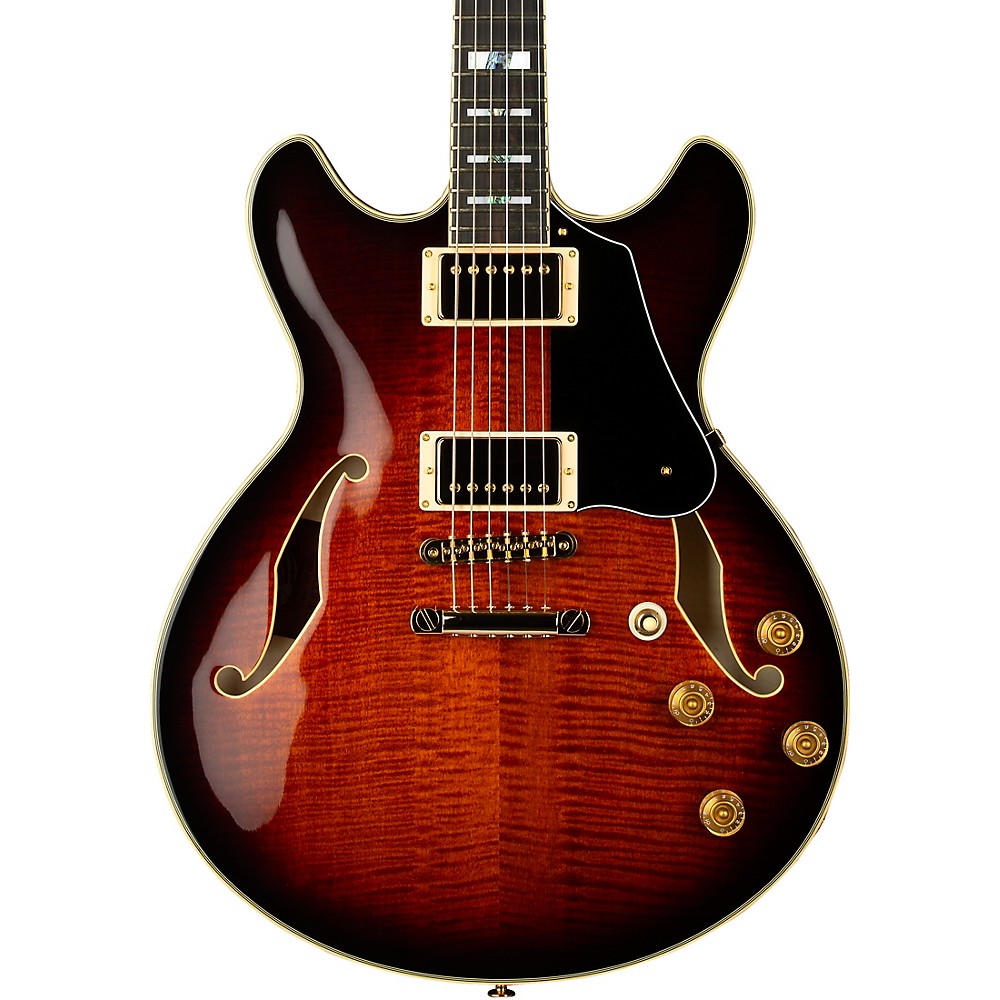 Ibanez Jsm100vt John Scofield Signature Electric Guitar
"The Ibanez JSM100VT John Scofield Signature Electric Guitar builds on the basic excellence of the AS200 guitar John Scofield made famous. The JSM100VT sports a Prestige neck and a side output jack. Like its celebrated predecessor, the Ibanez JSM100 featu

More Fender Electric Guitars
---
799.00
499.99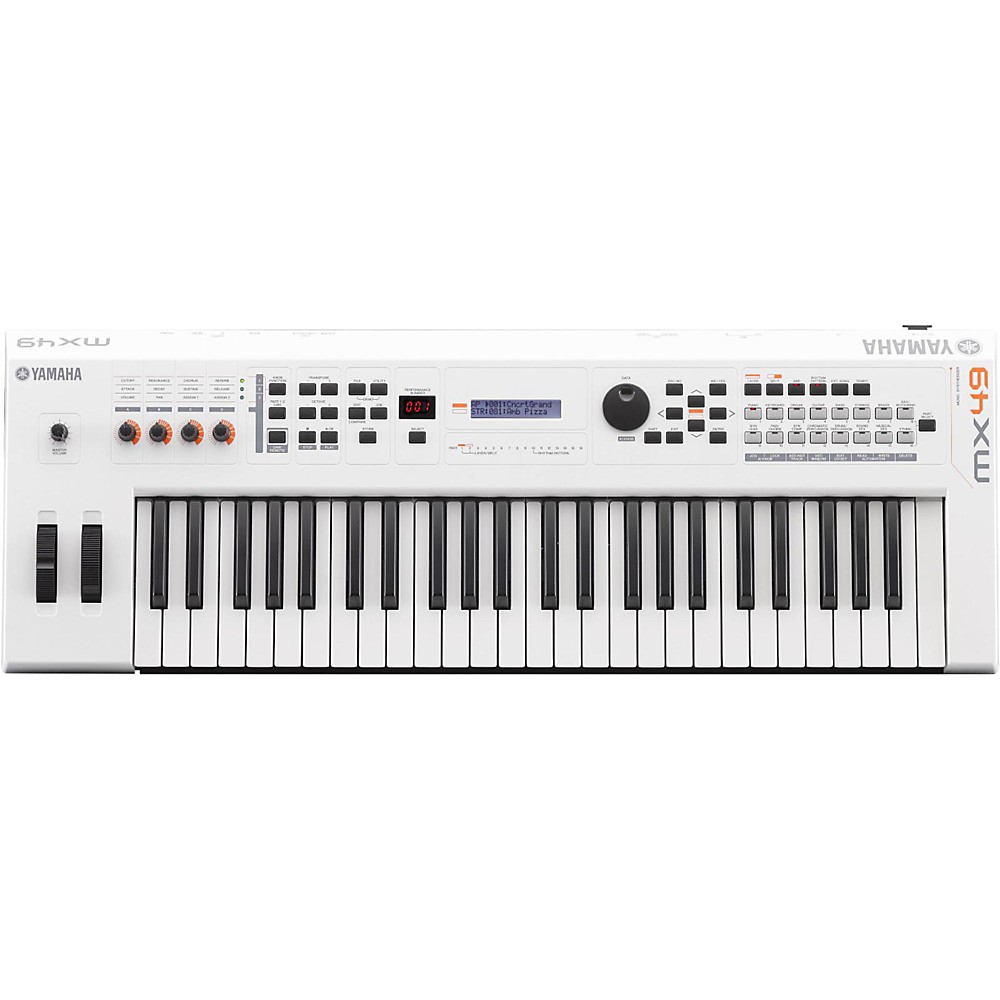 Yamaha Mx49 49 Key Music Production Synthesizer White
"MX49 is a 49-key music synthesizer which combines Motif XS sounds, USB Audio/MIDI connectivity and advanced DAW/VST controller features at a groundbreaking level of affordability.Expand your sound palette with FM Essential: a FREE iOS FM synthesizer app

More Synthesizers And Workstations
---
499.99
379.99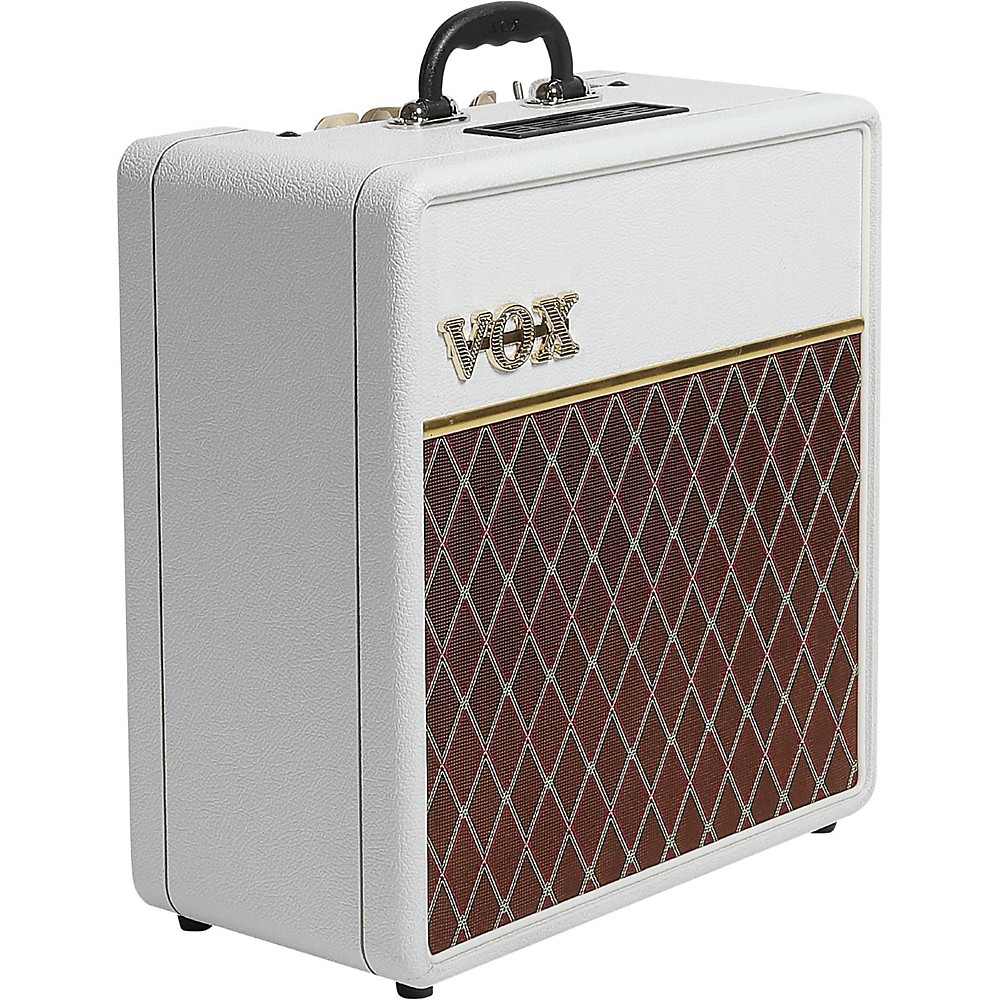 Vox Ac4c1-12 Limited Tube Guitar Combo Amplifier
"With a robust Celestion 12 in. speaker, the AC4C1-12 expands on the already impressive tone palette of a traditional AC4 amplifier. Now available in White Bronco for a limited time only!Famous for its ability to achieve classic VOX tone at low volume lev

More Guitar Amplifiers
---