Sunday, July 22nd 2018.
Guitar Amps and Amplifiers
Guitar amps by the biggest brand name manufacturers in the music industry. Our lineup includes bass amps, acoustic guitar amps as well as electric guitar amps all for the best prices on the net. Famous names like Fender, Gibson, Peavey, Crate, Marshall, Behringer, Line 6 and others
[back] [1] [2] [3] [4] [5] [6] [7] [8] [9] [10] [11] 12 [13] [14] [15] [16] [17] [18] [19] [20] [21] [22] [23] [24] [25] [26] [27] [28] [29] [30] [31] [32] [33] [34] [35] [36] [37] [38] [39] [40] [41] [42] [43] [44] [45] [46] [47] [48] [49] [50] [51] [52] [53] [54] [55] [56] [57] [58] [59] [60] [61] [62] [63] [64] [65] [66] [67] [68] [69] [70] [71] [72] [73] [74] [75] [76] [77] [78] [79] [80] [81] [82] [83] [84] [85] [86] [87] [88] [89] [90] [91] [92] [93] [94] [95] [96] [97] [98] [99] [100] [101] [102] [103] [104] [105] [106] [107] [108] [109] [110] [111] [112] [113] [114] [115] [116] [117] [118] [119] [120] [121] [122] [123] [124] [125] [126] [127] [128] [129] [130] [131] [132] [133] [134] [135] [136] [137] [138] [139] [140] [141] [142] [143] [144] [145] [146] [147] [148] [149] [150] [151] [152] [153] [154] [155] [156] [157] [next]
1818.17
1299.99

Evh 5150Iii 50W 1X12 Tube Guitar Combo Black
"The EVH 5150III 1x12"" 50W combo comes loaded with one Celestion special design 16-ohm speaker and three channels (clean, crunch and lead). Powered by seven (yes, seven) JJ 12AX7 preamp tubes and two JJ 6L6 power tubes, it also features front-panel adjus

MORE...


1499.00
1499.00

Mission Engineering Gm2 Gemini Ii 2X12 220W Guitar Cabinet
"Gemini 2 is a 2x12? full-range digital amplified speaker cabinet with integrated studio-quality USB audio interface for use with modelers and software-based guitar systems.Mission EmPower Technology features multi-channel class D power amplifiers, active

MORE...


60.00
49.99

Marshall Micro Stack 1W Guitar Combo Amp Classic Look
The Marshall MS-2 Micro Stack guitar combo amp packs full Marshall tone into a tiny case. This mighty micro Marshall has switchable Clean and Overdrive modes. This combo offers Volume and Tone controls in its mini packaging. The Tone control provides full

MORE...


1200.01
1199.99

Fender '68 Custom Vibrolux Reverb Guitar Combo Amplifier
"The year of 1968 was a transitional one for Fender amps, with tone that was still pure Fender, but a look that was brand new. With a silver-and-turquoise front panel and classy aluminum ""drip edge"" grille cloth trim, the Vibrolux Reverb received a fres

MORE...


2899.00
2899.00

Friedman Dirty Shirley 40W 1X12 Tube Guitar Combo Amp With Celestion Creamback Black
"Dave Friedman's Dirty Shirley open-back 1x12"" combo was designed for guitarists that want a Vintage Classic Rock tone inspired by British tube amps from the '60s and '70s. It is based on a modified JTM 45 but still delivers the signature high gain tone

MORE...


1100.00
799.99

Vox Ac4hw 1 Hand-Wired Tube Guitar Combo Amp
"The VOX AC4HW1 makes the premier VOX Top Boost sound available to everyone. The Hand-Wired Series reigns as both the flagship and as a popular favorite among the many families of VOX amplifiers. This esteemed series now welcomes a new addition; the AC4HW

MORE...


599.99
399.99

Bugera 1990 Infinium 120W British Bite Tube Guitar Amp Head
"The Bugera 1990 Infinium has a cool look with flawless performance and better sound than ever. This version of the highly-popular 1990 allows switching between full-throttle pentode or more harmonic triode modes. Bugera gave Clean and Lead channels separ

MORE...


399.99
299.99

Ibanez Tsa Series 2X12 Guitar Cab White
"The Ibanez TSA Series 2x12 guitar cab offers 160W pushed through two 12"" Celestion speakers. We don't know why they didn't do it years ago: Tube Screamer, the overdrive pedal considered ""absolutely mandatory"" by a whole generation of guitarists, is no

MORE...


949.99
699.00

Laney Ironheart Irt-Studio Rack Tube Guitar Head With Usb Interface
"Featuring the same great Ironheart tones as the bigger heads but in a low-wattage studio package with some neat features added.It would be nice to record in a situation where making a lot of noise was not an problem, but in most cases people are recordin

MORE...


1333.32
999.99

Evh 5150Iii 50W Tube Guitar Amp Head Black
"The EVH 5150III 50-Watt Head is a scaled-down version of its acclaimed 100-watt big brother-the mighty 5150 III head-with many of the same great features. Its smaller size and portability make it a perfect amp for players who want arena volume, tone and

MORE...


599.99
499.94

Peavey Classic 20 Micro Tube Guitar Amp Head
"The Classic 20 MH Mini Head is part of Peavey's timeless Classic Series which are revered by blues, country and rock players alike. Their versatility allows them to span the tonal landscape from vintage to contemporary with ease, and the Classic 20 MH Mi

MORE...


899.00
699.99

Roland Blues Cube Stage 60W 1X12 Guitar Combo Amp
"The reinvented Blues Cube series launches the classic 1x12 combo amp into a new era, combining lush 6L6 tube sound and response with modern reliability and easy portability. Going far beyond modeling, Roland's Tube Logic design philosophy starts with car

MORE...


3199.00
3199.00

Friedman Phil X 100W Signature Hand-Wired Tube Guitar Head
"Session and touring guitarist Phil X is the go-to guy for heavyweights like Alice Cooper, Rob Zombie, Bon Jovi, Avril Lavigne and Tommy Lee. Phil is particular about his tone to say the least and would settle for nothing less than perfection when collabo

MORE...


1049.99
699.99

Bugera Trirec 100W 3-Channel Tube Guitar Amplifier Head
"The Bugera Trirec features a Varipower dial that scales output power from 1W to 100W, giving you sweet power tube saturation at apartment-friendly volumes. The Trirec gives you three preamp channels, each with a wide array of sonic options, internal reve

MORE...


824.99
549.99

Randall Rd212-V30 Diavlo 2X12 Angled Guitar Cab Black
"The Randall RD212-V30 speaker cabinet features two of the legendary Celestion Vintage 30 12"" speakers rated at 130W, made to pair with the Diavlo series metal-geared heads and combos. While the ruggedly constructed cabinet box is square, the speakers ar

MORE...


[back] [1] [2] [3] [4] [5] [6] [7] [8] [9] [10] [11] 12 [13] [14] [15] [16] [17] [18] [19] [20] [21] [22] [23] [24] [25] [26] [27] [28] [29] [30] [31] [32] [33] [34] [35] [36] [37] [38] [39] [40] [41] [42] [43] [44] [45] [46] [47] [48] [49] [50] [51] [52] [53] [54] [55] [56] [57] [58] [59] [60] [61] [62] [63] [64] [65] [66] [67] [68] [69] [70] [71] [72] [73] [74] [75] [76] [77] [78] [79] [80] [81] [82] [83] [84] [85] [86] [87] [88] [89] [90] [91] [92] [93] [94] [95] [96] [97] [98] [99] [100] [101] [102] [103] [104] [105] [106] [107] [108] [109] [110] [111] [112] [113] [114] [115] [116] [117] [118] [119] [120] [121] [122] [123] [124] [125] [126] [127] [128] [129] [130] [131] [132] [133] [134] [135] [136] [137] [138] [139] [140] [141] [142] [143] [144] [145] [146] [147] [148] [149] [150] [151] [152] [153] [154] [155] [156] [157] [next]

Only $14.49
CLICK HERE


---

Only $12.99
CLICK HERE


---

Only $84.99
CLICK HERE
---
4400.00
3499.99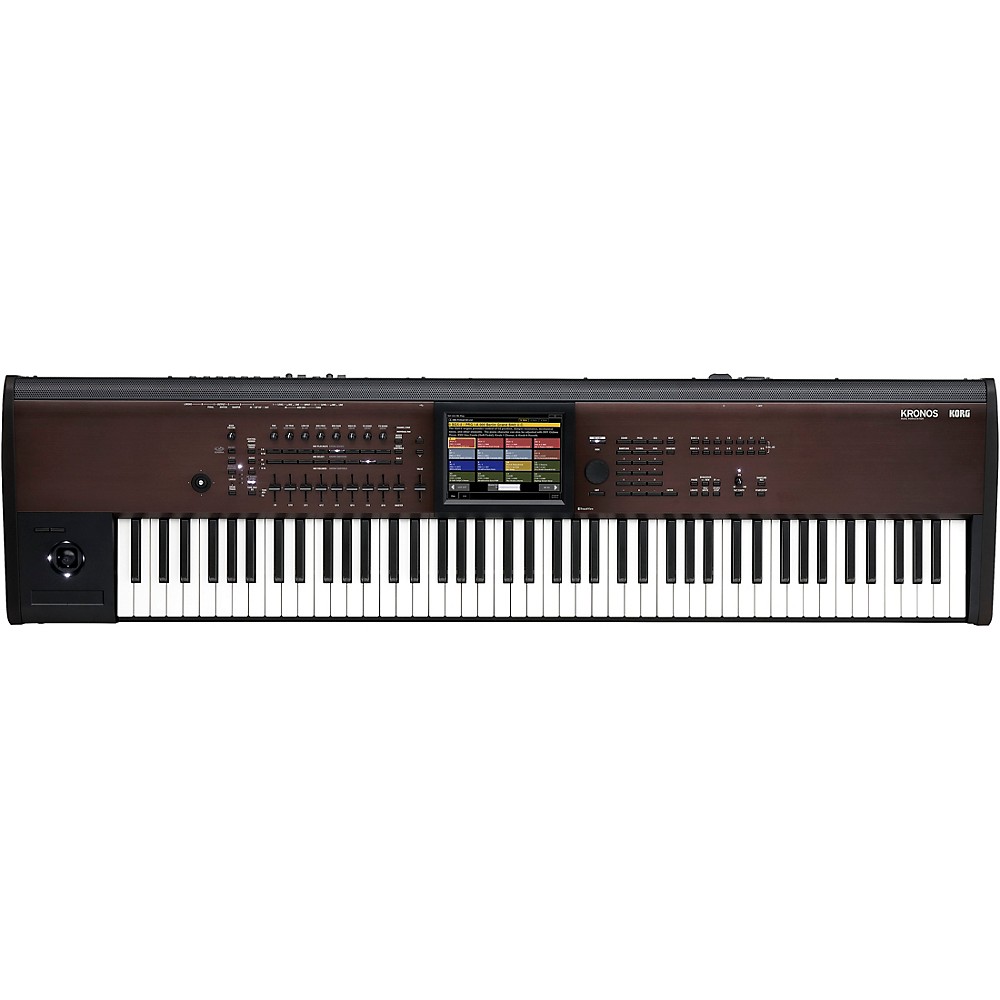 Refurbished Korg Kronos With New Light Touch 88-Note Action And Lighter Body
"The Korg KRONOS has established itself as a premier performance and recording keyboard instrument, and serves as the chief controller and sound source hub for countless musicians and studios all over the world. With its position in the marketplace firmly

More Synthesizers And Workstations
---
3299.00
3299.00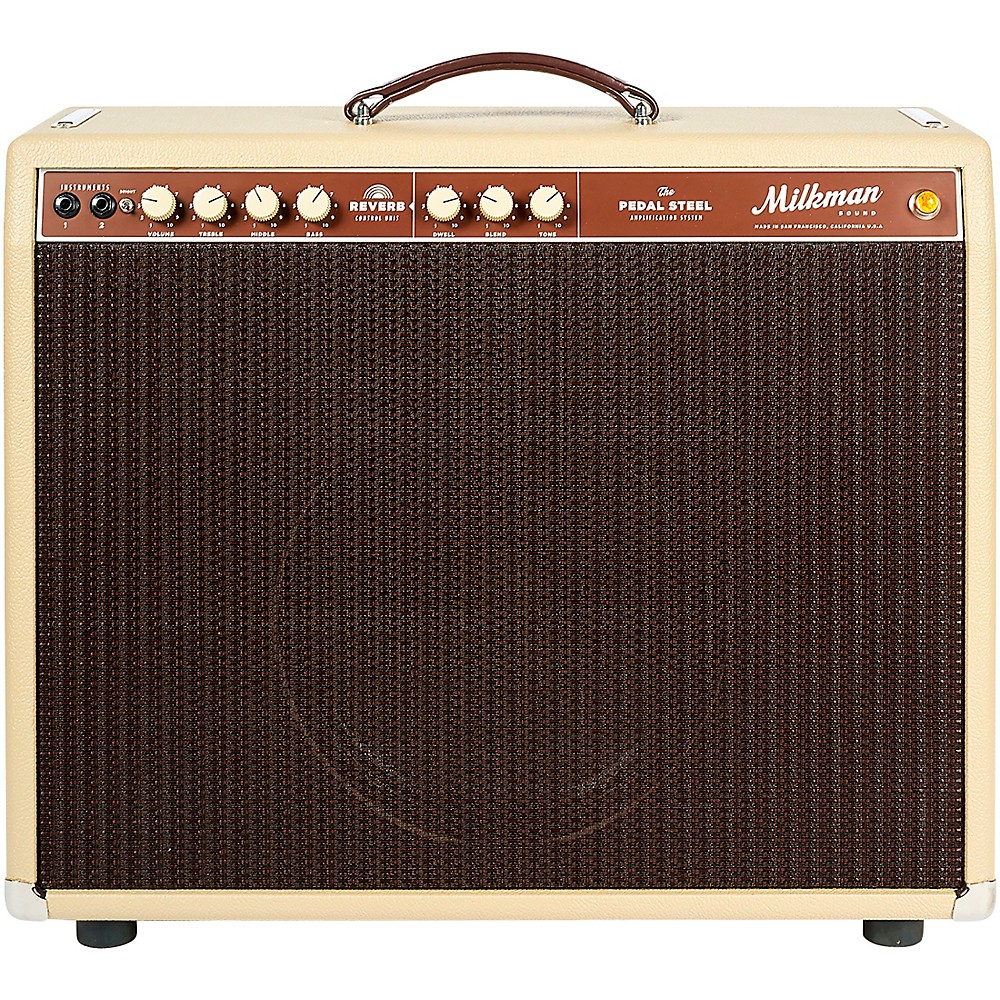 Milkman Sound 85W Pedal Steel 85W 1X12 Tube Guitar Combo Amp With Celestion Alnico Creamback Speaker Vanilla 12 Celestion Alnico Cream
"The Milkman 85W Amplifier is the flagship of the Milkman line. It has incredible headroom, feel and tone. Whether you are using it for steel guitar, or 6-string guitar, this amplifier is going to sing for you. Playing this amplifier is like fingerprintin

More Guitar Amplifiers
---