Sunday, July 22nd 2018.
Guitar Amps and Amplifiers
Guitar amps by the biggest brand name manufacturers in the music industry. Our lineup includes bass amps, acoustic guitar amps as well as electric guitar amps all for the best prices on the net. Famous names like Fender, Gibson, Peavey, Crate, Marshall, Behringer, Line 6 and others
[back] [1] [2] [3] [4] [5] [6] [7] [8] [9] [10] [11] [12] [13] 14 [15] [16] [17] [18] [19] [20] [21] [22] [23] [24] [25] [26] [27] [28] [29] [30] [31] [32] [33] [34] [35] [36] [37] [38] [39] [40] [41] [42] [43] [44] [45] [46] [47] [48] [49] [50] [51] [52] [53] [54] [55] [56] [57] [58] [59] [60] [61] [62] [63] [64] [65] [66] [67] [68] [69] [70] [71] [72] [73] [74] [75] [76] [77] [78] [79] [80] [81] [82] [83] [84] [85] [86] [87] [88] [89] [90] [91] [92] [93] [94] [95] [96] [97] [98] [99] [100] [101] [102] [103] [104] [105] [106] [107] [108] [109] [110] [111] [112] [113] [114] [115] [116] [117] [118] [119] [120] [121] [122] [123] [124] [125] [126] [127] [128] [129] [130] [131] [132] [133] [134] [135] [136] [137] [138] [139] [140] [141] [142] [143] [144] [145] [146] [147] [148] [149] [150] [151] [152] [153] [154] [155] [156] [157] [next]
1399.99
999.99

Line 6 Dt25 112 1X12 25W Tube Guitar Combo Amp
"If your tone is your masterpiece, the DT25 tube guitar combo amp is your paintbrush. This portable 25W/10W tube amp from Line 6 and tube-amp guru Reinhold Bogner gives you four stunning, lust-worthy amp voicings and unprecedented versatility that lay the

MORE...


1050.01
1049.99

Fender '68 Custom Deluxe Reverb 22W 1X12 Tube Guitar Combo Amp With Celestion G12v-70 Speaker Black
"1968 was a transitional year for Fender amps with tone that was still pure Fender but a look that was brand new. With a silver-and-turquoise front panel and classy aluminum ""drip edge"" grille cloth trim, the Deluxe Reverb received a fresh new face as i

MORE...


749.99
529.00

Laney Ironheart All Tube 15W Guitar Head
"Housing a single high gain Ironheart channel - with full EQ and switchable pre-boost feature the IRT15H is designed to give you crushing Ironheart tones at low output levels, making it ideal for home recording and your smaller gigs.Using the unique input

MORE...


2059.02
2059.00

Prs Archon 100W Tube Guitar Head
"The PRS Archon amplifier has the impact and flexibility suited for today's heavy music. Greek for ""ruler"" or ""lord,"" the PRS Archon is a commanding and versatile 2-channel amp with aggressive overdriven tones and sparkling cleans with plenty of headr

MORE...


599.99
399.99

Jet City Amplification Vintage 20W Tube Head Guitar Amplifier
"The Jet City Vintage 20W tube head is based on their popular JCA20H. The 20HV version is a simple, single-channel amp. Completely re-voiced, it's a bit cleaner, a bit darker, and the power section has been opened up. In addition to the Presence control,

MORE...


193.50
149.99

Roland Micro Cube Gx 3W 1X5 Battery Powered Guitar Combo Amp White
"The Roland 3W 1x5"" MICRO CUBE GX combo amp gives you the same tone and versatility that you've come to know and love in the CUBE Series, and puts it in a battery-powered package that you can take anywhere.It features recording/Headphones output and ster

MORE...


829.00
599.00

Orange Amplifiers Ppc Series Ppc212 Jim Root #4 Signature 2X12 120W Closed-Back Guitar Speaker Cabinet
"The Orange Amplification Signature #4 Jim Root PPC212 cab has been developed alongside the #4 Jim Root Terror head to bring you Jim's full tone! The new cab is finished in black vinyl with a specially developed black version of the Orange basketweave gri

MORE...


104.99
69.95

Randall Rg8 35W 1X8 Guitar Speaker Cabinet Black
"The Randall RG8 ""mini cab"" is a perfect match for the RG13. This cab pumps 35W through a single 8"" speaker, making it convenient in power and size.Power handling: 35WSpeaker: 1x8"" Randall RS8-35-8Impedance: 8 ohms (mono)Dimensions: 11.3"" x 11.6"" x

MORE...


3999.99
2999.99

Engl Invader 2 100W Tube Guitar Head
"The Engl Invader II features an improved channel design, including two clean channels and two overdrive channels, all switchable between a HI or Low Gain mode plus a ""Sound"" switch that changes the character per channel. Thats a total tonal variety of

MORE...


2395.00
2395.00

Fuchs Wildcard 100W Tube Guitar Head
"The Wild Card 100 100W tube guitar head, from Fuchs Audio Technology, has a push-pull and Class-AB output stage, which can use 6L6 or EL34 tubes. Each power tube has its own bias control, eliminating the need for matched tubes. The preamp features three

MORE...


1749.99
1049.99

Dv Mark Triple 6 40W All-Tube Guitar Head
"The DV Mark Triple Six 40 is the 40W little brother to the 120W variety, for those who need huge tone, but not the power. The Triple Six 40 features three separate channels and unique preamplifiers in one chassis, and offers a wonderful clean sound on Ch

MORE...


1299.99
779.99

Dv Mark Little 40 Ii 40W All-Tube Guitar Head
"On the Little 40 II 40W tube-powered head, DV Mark added an onboard pedal circuit (on channel two), featuring more controls than a simple pedal, with a complete and effective EQ, gain and master control.Another highly requested feature is the onboard rev

MORE...


249.00
219.59

Headway Edm-1 Mini Direct Preamp
"The EDM-1 from Headway Music is the next addition to their range of acoustic pickups and pre-amplifiers. Building on the success of their popular EDB-1 Equalizer Direct Blend Pre-amp, the EDM-1 boasts refined ""Class A"" inputs and Pro Audio IC Component

MORE...


812.00
739.00

Bad Cat Standard Extension 120W 2X12 Guitar Speaker Cabinet
"Bad Cat head and extension cabinets are built the exact way its amp cabinets are made, using the highest-quality materials. This 2x12"" cab, loaded with Bad Cat proprietary speakers, is designed with an open back for the fullest sound, allowing for the d

MORE...


1800.00
1099.00

Diezel Frontloaded 100W 2X12 Guitar Speaker Cabinet
"A classic front-loaded 2x12. Sweet and bluesy for clean and crunch at all volumes, lively and defined for high-gain sounds at low to medium volumes. 212FK Frontloaded G12K100 (Celestion). Mids can be the enemy of great guitar tone, and it is easy to dial

MORE...


[back] [1] [2] [3] [4] [5] [6] [7] [8] [9] [10] [11] [12] [13] 14 [15] [16] [17] [18] [19] [20] [21] [22] [23] [24] [25] [26] [27] [28] [29] [30] [31] [32] [33] [34] [35] [36] [37] [38] [39] [40] [41] [42] [43] [44] [45] [46] [47] [48] [49] [50] [51] [52] [53] [54] [55] [56] [57] [58] [59] [60] [61] [62] [63] [64] [65] [66] [67] [68] [69] [70] [71] [72] [73] [74] [75] [76] [77] [78] [79] [80] [81] [82] [83] [84] [85] [86] [87] [88] [89] [90] [91] [92] [93] [94] [95] [96] [97] [98] [99] [100] [101] [102] [103] [104] [105] [106] [107] [108] [109] [110] [111] [112] [113] [114] [115] [116] [117] [118] [119] [120] [121] [122] [123] [124] [125] [126] [127] [128] [129] [130] [131] [132] [133] [134] [135] [136] [137] [138] [139] [140] [141] [142] [143] [144] [145] [146] [147] [148] [149] [150] [151] [152] [153] [154] [155] [156] [157] [next]

Only $14.49
CLICK HERE


---

Only $12.99
CLICK HERE


---

Only $84.99
CLICK HERE
---
4400.00
3499.99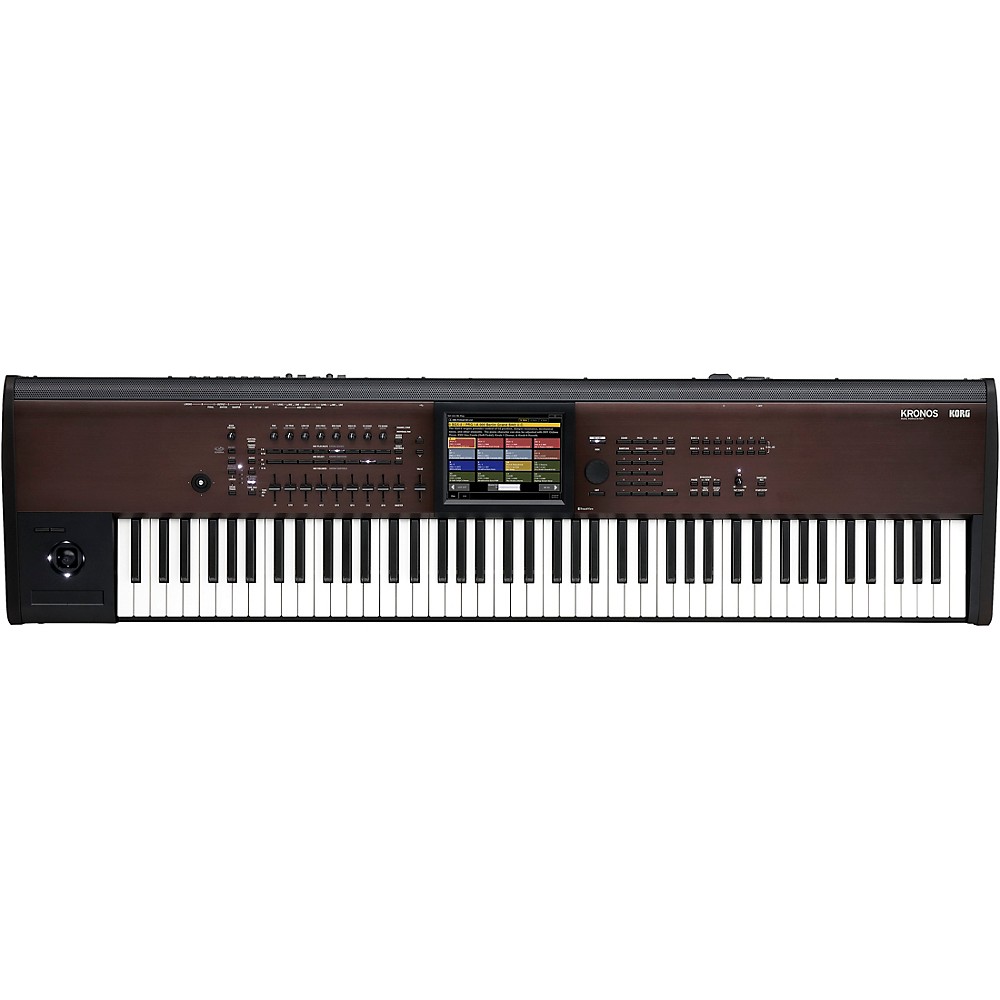 Refurbished Korg Kronos With New Light Touch 88-Note Action And Lighter Body
"The Korg KRONOS has established itself as a premier performance and recording keyboard instrument, and serves as the chief controller and sound source hub for countless musicians and studios all over the world. With its position in the marketplace firmly

More Synthesizers And Workstations
---
3299.00
3299.00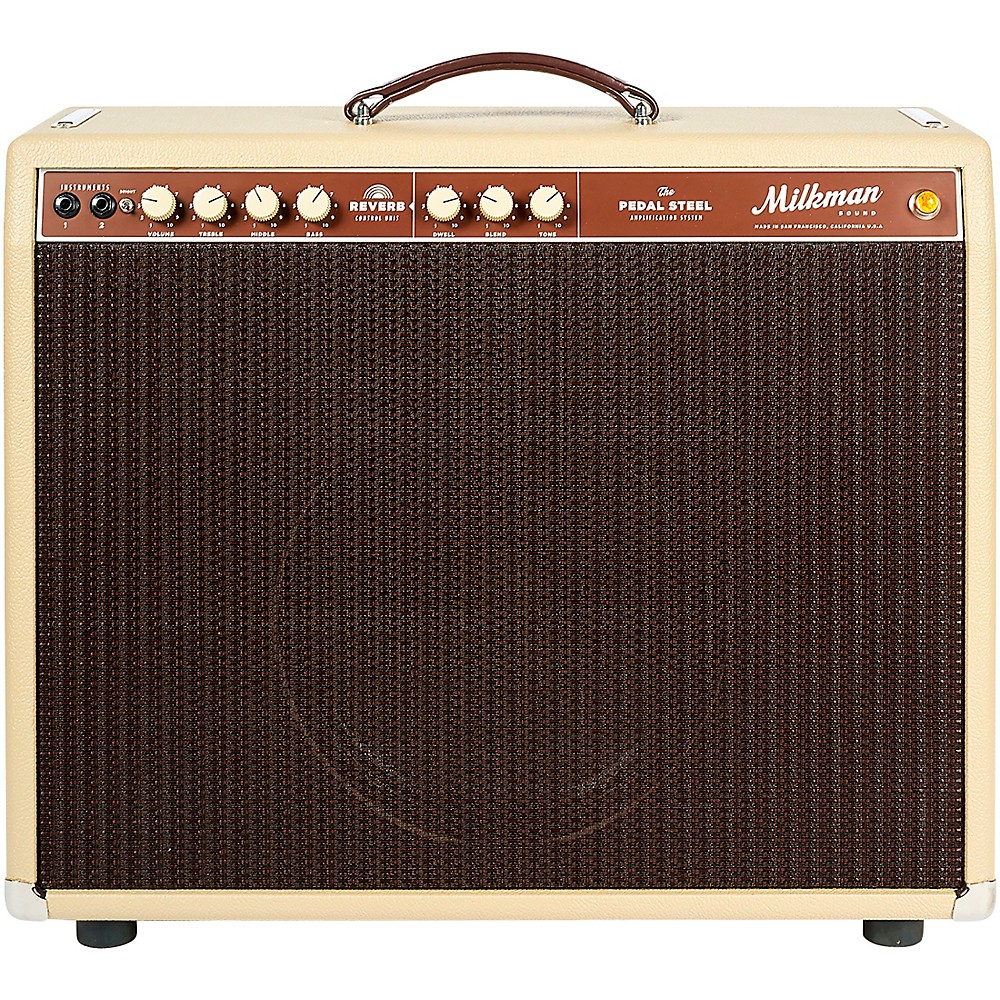 Milkman Sound 85W Pedal Steel 85W 1X12 Tube Guitar Combo Amp With Celestion Alnico Creamback Speaker Vanilla 12 Celestion Alnico Cream
"The Milkman 85W Amplifier is the flagship of the Milkman line. It has incredible headroom, feel and tone. Whether you are using it for steel guitar, or 6-string guitar, this amplifier is going to sing for you. Playing this amplifier is like fingerprintin

More Guitar Amplifiers
---