Sunday, July 22nd 2018.
Guitar Amps and Amplifiers
Guitar amps by the biggest brand name manufacturers in the music industry. Our lineup includes bass amps, acoustic guitar amps as well as electric guitar amps all for the best prices on the net. Famous names like Fender, Gibson, Peavey, Crate, Marshall, Behringer, Line 6 and others
[back] [1] [2] [3] [4] [5] [6] [7] [8] [9] [10] [11] [12] [13] [14] 15 [16] [17] [18] [19] [20] [21] [22] [23] [24] [25] [26] [27] [28] [29] [30] [31] [32] [33] [34] [35] [36] [37] [38] [39] [40] [41] [42] [43] [44] [45] [46] [47] [48] [49] [50] [51] [52] [53] [54] [55] [56] [57] [58] [59] [60] [61] [62] [63] [64] [65] [66] [67] [68] [69] [70] [71] [72] [73] [74] [75] [76] [77] [78] [79] [80] [81] [82] [83] [84] [85] [86] [87] [88] [89] [90] [91] [92] [93] [94] [95] [96] [97] [98] [99] [100] [101] [102] [103] [104] [105] [106] [107] [108] [109] [110] [111] [112] [113] [114] [115] [116] [117] [118] [119] [120] [121] [122] [123] [124] [125] [126] [127] [128] [129] [130] [131] [132] [133] [134] [135] [136] [137] [138] [139] [140] [141] [142] [143] [144] [145] [146] [147] [148] [149] [150] [151] [152] [153] [154] [155] [156] [157] [next]
2395.00
2395.00

Fuchs Mantis Jr. 2X12 50W Tube Guitar Combo Amp
"The Mantis Jr 2x12 50W Combo features two Warehouse ET-1265 speakers in a tuned rear-ported enclosure which give it enormous bass and presentation for a compact combo of this size. Unlike other combos where the rear is over 75% open, the Fuchs combos are

MORE...


2499.00
1799.00

Laney L50h 50W Tube Guitar Amp Head Black
"This Lionheart amp is the first 50W RMS parallel single-ended Class-A amp and the first to use five EL34 output tubes. Its progressive distortion produces a smooth, emotional response to a players touch. Its 5th order harmonic content makes it sound as s

MORE...


4999.00
4699.00

Fargen Amps Fjla2 John Lennon Limited Edition Artist 15W 1X12 Tube Guitar Combo
"The Imagine Series combines world-class tube amplifier engineering with luxurious cabinetry and craftsmanship, to accomplish the ultimate John Lennon experience. Adorned with pure white features and components throughout, the Imagine Series amplifier cap

MORE...


2599.00
2599.00

Mahalo Dr20 20W 1X12 Guitar Tube Combo
"Little sister to the DR40, the DR20M is a dual 6V6-based amp, delivering 20W of great clean and distortion tones. The three 12AX7 preamp tubes stay very clean while the power tubes provide the breakup. The DR series turns on a dime, cleaning up with a qu

MORE...


200.00
129.99

Vox 3W Battery-Powered Modeling Amp Black Classic Grill
"Vox introduces the MINI3 G2, the next-generation model of the MINI3, the definitive portable modeling amplifier. It is a great practice amp and you might be amazed at how good it is in the studio as well. It features VOX's original Bassilator circuit for

MORE...


2299.00
1999.00

Bad Cat Limited Edition Classic Deluxe 22W 1X12 Guitar Combo Amp
"Bad Cat's spin on this classic 6V6 design from the past is available in a limited quantity. The 2-Tone Grey retro fabric featured on this Ltd Edition comes in a very classy weave, reminiscent of early '60s furniture. Selected components have been upgrade

MORE...


39.99
29.99

Nady Axehead Mini Headphone Guitar Amp
"The Axehead Mini Headphone Guitar Amp plugs directly into your guitar or bass for instant pro sounding audioanytime, anywhere. It's the perfect practice tool---listen though our headphone, crank it up without disturbing anyone around you! No need for you

MORE...


2799.00
2799.00

Mahalo Dr40 40W 1X15 Tube Guitar Combo
"The Mahalo DR40 features big American tones through a 15 speaker. A pair of EL34 power tubes deliver great clean and gain tones and 35-40 watts of power. The 12AX7 preamp tubes stay clean while the power tubes provide the breakup when spanked. The DR ser

MORE...


699.99
399.99

Line 6 Amplifi 150 150W Modeling Guitar Amp Black
"AMPLIFi is unlike any amplifier you've ever played. Hear every note in amazing detail with a revolutionary 5-speaker stereo design. A ton of built-in DSP provides amazing-quality guitar tones and effects. Bluetooth streaming makes it easy to jam along wi

MORE...


2699.00
2699.00

Friedman Dirty Shirley 40W Tube Guitar Head Black
"Dave Friedman's Dirty Shirley 40-Watt Head was designed for guitarists who want a Vintage Classic Rock tone inspired by British tube amps from the '60s and '70s. It is based on a modified JTM 45 but still delivers the signature high gain tone for which F

MORE...


2699.00
2699.00

Mahalo Katy 66 50W Guitar Tube Head
"The Mahalo Katy66 50W tube guitar head is a medium-high gain, master volume, tone monster housed in 13 ply cab. The Katy66 offers a wide gain range and can go from jazz with an edge to serious rock tones. Our unique tone stack makes it easier for your ch

MORE...


2499.00
2249.00

Bad Cat Cub Iii 40W Guitar Head
"Bad Cat raises the bar and offers an update on the classic Cub circuit. The all-new Cub III features a switchable A or B valve in the first position pre-amp. You can select between 12AX7 or EF86 pre-amp tube by a toggle or footswitch. This new feature is

MORE...


150.01
149.99

Fender Passport Mini 7W 1X8 Battery Powered Acoustic Guitar Combo With Effects Black
"The Fender Passport mini offers convenient amplification for any instrument or microphone. It's perfect for street musicians and students, it's also a great for events and presentations. It goes anywhere thanks to its dual AC- or Battery-powered capabili

MORE...


1300.01
1299.99

Fender '68 Custom Twin Reverb 85W 2X12 Tube Guitar Combo Amp With Celestion G12v-70S Speaker Black
"1968 was a transitional year for Fender amps, with tone that was still pure Fender but a look that was brand new. With a silver-and-turquoise front panel and classy aluminum ""drip edge"" grille cloth trim, the Twin Reverb received a fresh new face as it

MORE...


599.99
359.99

Dv Mark Dv Neoclassic 1X12 Guitar Speaker Cabinet
"The DV Neoclassic 112 1x12"" is smallest and lightest guitar cabinet in DV Mark's lineup. It is a very portable cab, with glorious classic tone, punch and volume in a small unit. With 150W of power handling, this open-back cab is a perfect choice for any

MORE...


[back] [1] [2] [3] [4] [5] [6] [7] [8] [9] [10] [11] [12] [13] [14] 15 [16] [17] [18] [19] [20] [21] [22] [23] [24] [25] [26] [27] [28] [29] [30] [31] [32] [33] [34] [35] [36] [37] [38] [39] [40] [41] [42] [43] [44] [45] [46] [47] [48] [49] [50] [51] [52] [53] [54] [55] [56] [57] [58] [59] [60] [61] [62] [63] [64] [65] [66] [67] [68] [69] [70] [71] [72] [73] [74] [75] [76] [77] [78] [79] [80] [81] [82] [83] [84] [85] [86] [87] [88] [89] [90] [91] [92] [93] [94] [95] [96] [97] [98] [99] [100] [101] [102] [103] [104] [105] [106] [107] [108] [109] [110] [111] [112] [113] [114] [115] [116] [117] [118] [119] [120] [121] [122] [123] [124] [125] [126] [127] [128] [129] [130] [131] [132] [133] [134] [135] [136] [137] [138] [139] [140] [141] [142] [143] [144] [145] [146] [147] [148] [149] [150] [151] [152] [153] [154] [155] [156] [157] [next]

Only $14.49
CLICK HERE


---

Only $12.99
CLICK HERE


---

Only $84.99
CLICK HERE
---
4400.00
3499.99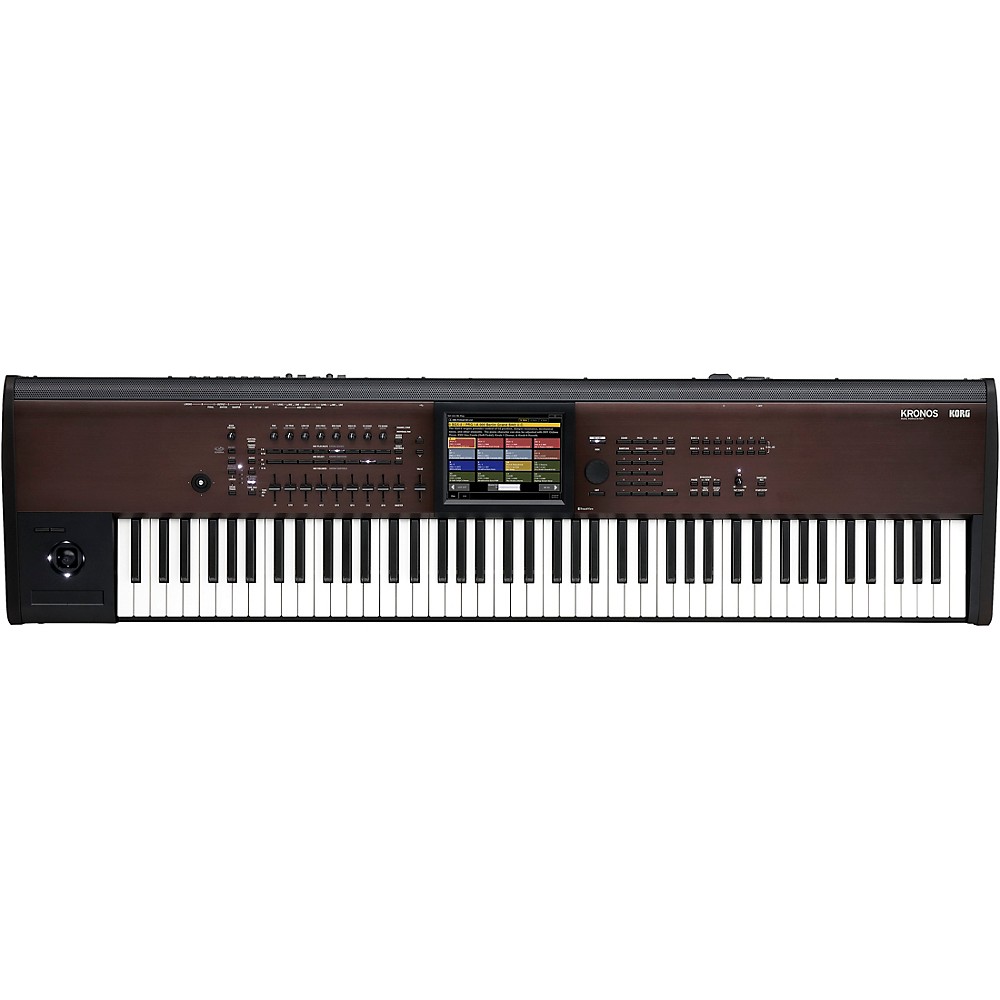 Refurbished Korg Kronos With New Light Touch 88-Note Action And Lighter Body
"The Korg KRONOS has established itself as a premier performance and recording keyboard instrument, and serves as the chief controller and sound source hub for countless musicians and studios all over the world. With its position in the marketplace firmly

More Synthesizers And Workstations
---
3299.00
3299.00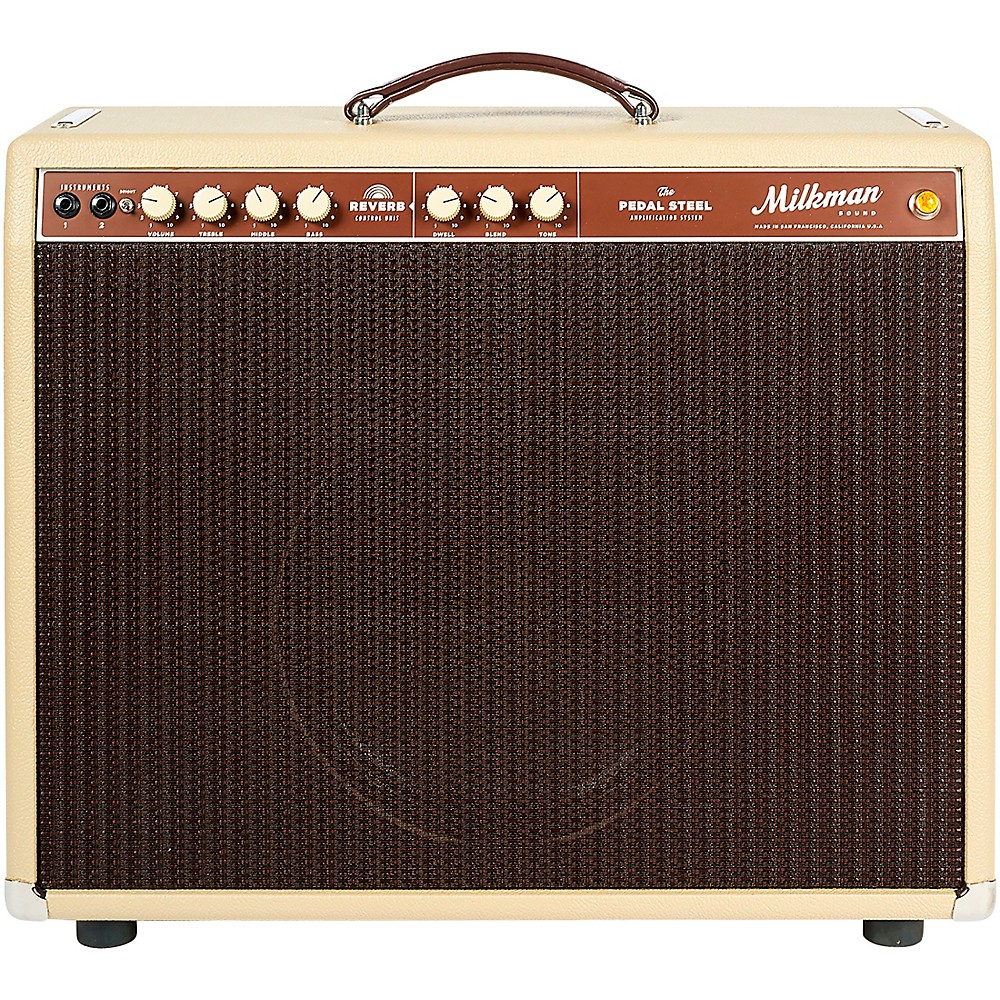 Milkman Sound 85W Pedal Steel 85W 1X12 Tube Guitar Combo Amp With Celestion Alnico Creamback Speaker Vanilla 12 Celestion Alnico Cream
"The Milkman 85W Amplifier is the flagship of the Milkman line. It has incredible headroom, feel and tone. Whether you are using it for steel guitar, or 6-string guitar, this amplifier is going to sing for you. Playing this amplifier is like fingerprintin

More Guitar Amplifiers
---