Sunday, July 22nd 2018.
Guitar Amps and Amplifiers
Guitar amps by the biggest brand name manufacturers in the music industry. Our lineup includes bass amps, acoustic guitar amps as well as electric guitar amps all for the best prices on the net. Famous names like Fender, Gibson, Peavey, Crate, Marshall, Behringer, Line 6 and others
[back] [1] [2] [3] [4] [5] [6] [7] [8] [9] [10] [11] [12] [13] [14] [15] 16 [17] [18] [19] [20] [21] [22] [23] [24] [25] [26] [27] [28] [29] [30] [31] [32] [33] [34] [35] [36] [37] [38] [39] [40] [41] [42] [43] [44] [45] [46] [47] [48] [49] [50] [51] [52] [53] [54] [55] [56] [57] [58] [59] [60] [61] [62] [63] [64] [65] [66] [67] [68] [69] [70] [71] [72] [73] [74] [75] [76] [77] [78] [79] [80] [81] [82] [83] [84] [85] [86] [87] [88] [89] [90] [91] [92] [93] [94] [95] [96] [97] [98] [99] [100] [101] [102] [103] [104] [105] [106] [107] [108] [109] [110] [111] [112] [113] [114] [115] [116] [117] [118] [119] [120] [121] [122] [123] [124] [125] [126] [127] [128] [129] [130] [131] [132] [133] [134] [135] [136] [137] [138] [139] [140] [141] [142] [143] [144] [145] [146] [147] [148] [149] [150] [151] [152] [153] [154] [155] [156] [157] [next]
1499.99
899.99

Dv Mark Dv Neoclassic 4X12 Guitar Speaker Cabinet
"The DV Neoclassic 412 4x12"" cab provides a great classic, deep punchy sound and makes for a very responsive rig when matched with any DV Mark head, multiamp and any other head or stereo amps you may use. This slant-top cabinet offers mono and stereo fun

MORE...


319.00
259.00

Orange Amplifiers Crush 35Rt 35W 1X10 Guitar Combo Amp Black
"The Orange Crush 35RT 35W guitar combo brings the legendary Orange sound to the rehearsal room. Sharing the Crush 20RT's twin-channel design, digital reverb and chromatic tuner, the Crush 35's larger size and bigger output section delivers even greater p

MORE...


406.23
249.95

Randall Rg80 80W 1X12 Guitar Combo Black
"The Randall RG80 is a convenient high-gain FET solid state combo. This combo pushes 80W through a single 12"" speaker. It features Reverb, FX loop, 1/8"" stereo media input, headphone output and speaker emulated XLR direct output with ground lift. Footsw

MORE...


599.00
599.00

Friedman 1X12 Guitar Cabinet With Celestion Creamback Black
"The Friedman Dirty Shirley 1x12EXT is a 1x12"", open-back extension cabinet. It utilizes tongue-and-groove Baltic Birch construction to deliver the bass, mid response and great sound you would expect from a Friedman cab.At the heart of the cab is a Celes

MORE...


949.99
569.99

Dv Mark Dv Neoclassic 2X12 Guitar Speaker Cabinet
"The DV Neoclassic 212 is a standard-sized 2x12"" cabinet, but it feels much lighter than others in its class. Thanks to its impressive 300W power handling, it can easily handle full-sized heads. It only weighs 27.33 lbs (12.4 kg)-the perfect choice for a

MORE...


329.99
299.99

Fender Acoustasonic 90 90W Acoustic Combo Amp Brown Textured Vinyl Covering With Black Grille Cloth
"The Fender Acoustasonic 90 is perfect for the acoustic guitarist who needs compact, powerful and affordable amplification. With its 90-watt power amp, 8"" cloth-surround low-frequency woofer and high-frequency tweeter, it packs stage-worthy performance i

MORE...


1499.99
1199.99

Engl Ironball 20/5/1W Tube Guitar Head Black
"The ENGL Ironball E606 amp head is a tough amp with some mind-blowing attitude. It's 20 all-tube watts and designed to fulfill the needs of a variety of players. Loads of useful features are packed into this handy compact package. The rhythm tones are ch

MORE...


799.99
799.99

Egnater Rebel-30 Mark Ii 30W Guitar Tube Head
"Egnater'sRebel-30 MKII Head is the next generation of the Rebel 30 with the features you've been asking for. They've upped the gain on channel 2 and given it a more aggressive tone and feel. Channel has even more clean headroom with a lower noise floor.

MORE...


2899.00
2649.00

Bad Cat Hot Cat 50W Guitar Amp Head With Reverb
"Bad Cat has taken one of the best clean channels ever made and expanded the tonal capabilities by adding a separate Bass and Treble control in the new Hot Cat 50.Channel 2 is now simplified with Gain, Bass, Mid, Treble, Reverb and Master controls. The ne

MORE...


1599.00
1599.00

Prs Archon 50W Guitar Tube Head
"The Archon 50 50W guitar head continues Archon's promise of delivering full, lush gain while offering a clean channel that players of all genres will appreciate. With 50 watts, switchable to 25 via the amp's back panel, the Archon 50 breaks up at a lower

MORE...


3449.00
2599.00

Orange Amplifiers Rockerverb Rk100h Mkii 100W Divo Fitted Tube Guitar Amp Head Black
"The Orange Rockerverb RK100H MKII 100W DIVO fitted tube guitar amp head is an all tube, channel-switching amplifier with an ultra-transparent effects loop and tube-driven reverb. This amplifier utilizes a two stage clean channel with a four stage dirty c

MORE...


5250.00
4364.00

Soldano Slo100 100W Tube Guitar Head With Depth Black
"Soldano created a modern classic with the SLO100. The remarkable sound, award-winning innovative design, and flawless construction have remained unchanged for over twenty years. Its tone, construction and reliability have made it the heart and soul of ma

MORE...


60.00
49.99

Marshall Micro Stack 1W Guitar Combo Amp Red
The Marshall MS-2 Micro Stack guitar combo amp packs full Marshall tone into a tiny case. This mighty micro Marshall has switchable Clean and Overdrive modes. This combo offers Volume and Tone controls in its mini packaging. The Tone control provides full

MORE...


2268.00
2268.00

Kemper Profiler Head + Remote Bundle Black
"The Kemper Profiling Amplifier enables you to do what generations of guitar players have been waiting for: to capture the soul of all your amps (and so many more) inside a lunchbox-sized amplifier.With cutting edge technology Kemper captures the sonic DN

MORE...


2299.00
1999.00

Bad Cat Cub Iii 15W 1X12 Guitar Combo Amp
"Bad Cat raises the bar and offers an update on the classic Cub circuit. The all-new Cub III features a switchable A or B valve in the first position pre-amp. You can select between 12AX7 or EF86 pre-amp tube by a toggle or foot switch. This new feature i

MORE...


[back] [1] [2] [3] [4] [5] [6] [7] [8] [9] [10] [11] [12] [13] [14] [15] 16 [17] [18] [19] [20] [21] [22] [23] [24] [25] [26] [27] [28] [29] [30] [31] [32] [33] [34] [35] [36] [37] [38] [39] [40] [41] [42] [43] [44] [45] [46] [47] [48] [49] [50] [51] [52] [53] [54] [55] [56] [57] [58] [59] [60] [61] [62] [63] [64] [65] [66] [67] [68] [69] [70] [71] [72] [73] [74] [75] [76] [77] [78] [79] [80] [81] [82] [83] [84] [85] [86] [87] [88] [89] [90] [91] [92] [93] [94] [95] [96] [97] [98] [99] [100] [101] [102] [103] [104] [105] [106] [107] [108] [109] [110] [111] [112] [113] [114] [115] [116] [117] [118] [119] [120] [121] [122] [123] [124] [125] [126] [127] [128] [129] [130] [131] [132] [133] [134] [135] [136] [137] [138] [139] [140] [141] [142] [143] [144] [145] [146] [147] [148] [149] [150] [151] [152] [153] [154] [155] [156] [157] [next]

Only $14.49
CLICK HERE


---

Only $12.99
CLICK HERE


---

Only $84.99
CLICK HERE
---
4400.00
3499.99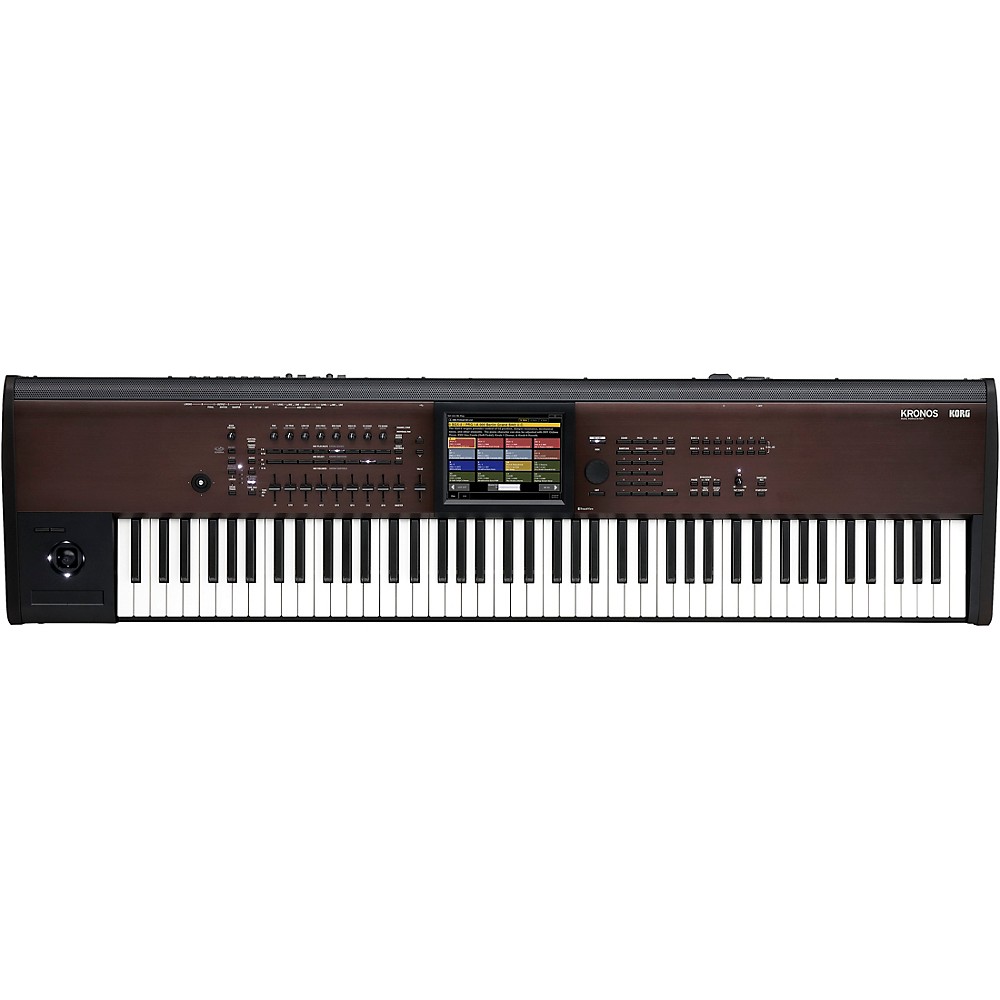 Refurbished Korg Kronos With New Light Touch 88-Note Action And Lighter Body
"The Korg KRONOS has established itself as a premier performance and recording keyboard instrument, and serves as the chief controller and sound source hub for countless musicians and studios all over the world. With its position in the marketplace firmly

More Synthesizers And Workstations
---
3299.00
3299.00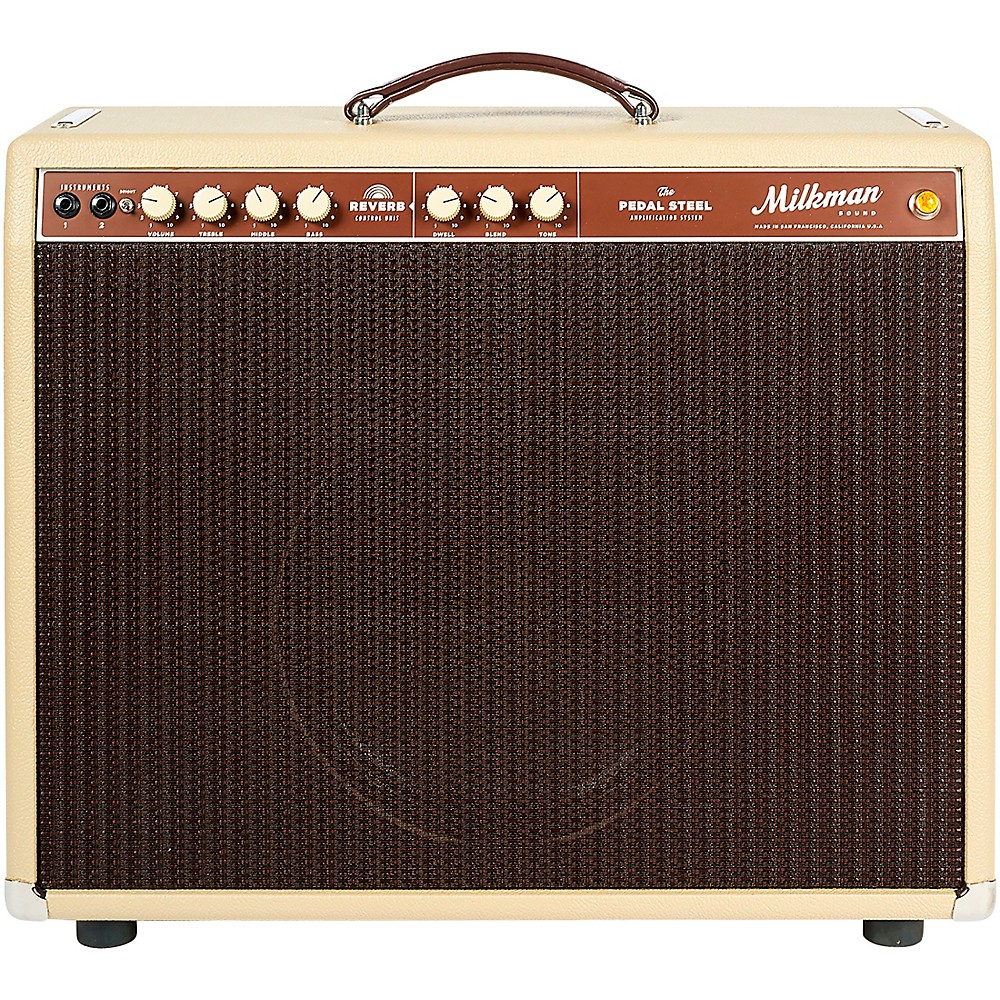 Milkman Sound 85W Pedal Steel 85W 1X12 Tube Guitar Combo Amp With Celestion Alnico Creamback Speaker Vanilla 12 Celestion Alnico Cream
"The Milkman 85W Amplifier is the flagship of the Milkman line. It has incredible headroom, feel and tone. Whether you are using it for steel guitar, or 6-string guitar, this amplifier is going to sing for you. Playing this amplifier is like fingerprintin

More Guitar Amplifiers
---