Sunday, July 22nd 2018.
Guitar Amps and Amplifiers
Guitar amps by the biggest brand name manufacturers in the music industry. Our lineup includes bass amps, acoustic guitar amps as well as electric guitar amps all for the best prices on the net. Famous names like Fender, Gibson, Peavey, Crate, Marshall, Behringer, Line 6 and others
[back] [1] [2] [3] [4] [5] [6] [7] [8] [9] [10] [11] [12] [13] [14] [15] [16] 17 [18] [19] [20] [21] [22] [23] [24] [25] [26] [27] [28] [29] [30] [31] [32] [33] [34] [35] [36] [37] [38] [39] [40] [41] [42] [43] [44] [45] [46] [47] [48] [49] [50] [51] [52] [53] [54] [55] [56] [57] [58] [59] [60] [61] [62] [63] [64] [65] [66] [67] [68] [69] [70] [71] [72] [73] [74] [75] [76] [77] [78] [79] [80] [81] [82] [83] [84] [85] [86] [87] [88] [89] [90] [91] [92] [93] [94] [95] [96] [97] [98] [99] [100] [101] [102] [103] [104] [105] [106] [107] [108] [109] [110] [111] [112] [113] [114] [115] [116] [117] [118] [119] [120] [121] [122] [123] [124] [125] [126] [127] [128] [129] [130] [131] [132] [133] [134] [135] [136] [137] [138] [139] [140] [141] [142] [143] [144] [145] [146] [147] [148] [149] [150] [151] [152] [153] [154] [155] [156] [157] [next]
379.00
329.00

Hughes & Kettner Tubemeister Tm12 60W 1X12 Guitar Speaker Cabinet
"The Hughes & Kettner TubeMeister TM112 60W 1x12 cab is a great partner for your TubeMeister combo or head. Mr. Hughes and Herr Kettner used their know-how to create a cab that would function perfectly with the rest of the TubeMeister family. It featu

MORE...


1369.02
1369.00

Prs Archon 25 1X12 25W Tube Guitar Combo Amp
"The Archon 25 brings the king of PRS high-gain amplification to the world of small, low wattage tube amps. The Archon's lush distortion and singing clean channel tones are all here in a 25-watt package (switchable to 13 watts via the back panel). The Arc

MORE...


949.00
699.00

Orange Amplifiers Crush Pro Cr120c 120W 2X12 Guitar Combo Amp Orange
"The Orange Crush CR120C is a 120W solid-state combo made from 18mm ply and loaded with two 12? 60W, 16 Ohm Voice of the World speakers. The Voice of the Worlds combined with the analogue solid-state circulatory gives the CR120C the tonal clarity and defi

MORE...


899.99
599.99

Randall Rd20 Diavlo 20W 1X12 Tube Guitar Combo Amp
"The Randall RD20 Diavlo is a two-channel, all-tube 20W 1x12"" combo loaded with 12AX7 preamp and 6V6 power amp tubes. It features Tube Boost Mode, speaker-emulated XLR direct output with ground lift, Class A discrete instrument level FX loop and two-func

MORE...


2799.00
2799.00

Friedman Small Box 50W 2-Channel Tube Guitar Amp Head
"The SmallBox 50W guitar head features two footswitchable channels with separate gain and volume controls. The amp has a shared EQ and FX loop. The first channel is voiced like the classic Plexi amps of British fame. It cleans up very nicely with the guit

MORE...


879.00
599.99

Blackstar Id: 260 2 X 60W (120W) Stereo Programmable Guitar Combo Amp Black
"The ID:260 is a 2 x 60-watt stereo, programmable amp. With 2 x 12"" speakers, this combo has a broad immersive sound and really packs a punch live.The ID: Series represents the culmination of more than seven years technical research and development by th

MORE...


829.00
649.00

Orange Amplifiers Da15h Dark Terror 15 15W Tube Guitar Amp Head
"Menacingly small, easily recognisable, this aggressive Orange DA15H Dark Terror 15 15W Tube Guitar Amp Head comes with a mind-blowing sound which combines the Shape control of the Thunder series with the weight and size of the monster Terror family. This

MORE...


1899.99
1149.99

Dv Mark Dv 40 212 40 Watt 2X12 Guitar Combo
"The DV 40 212 features two DV Mark Neoclassic 12"" custom-designed speakers and a Dual Voltage Switch 120V/240V to use the amp in countries with different voltages, without having to carry an external converter! This amp features the next generation of d

MORE...


2995.00
2995.00

65Amps Whiskey 45W 1X12 Guitar Combo Amp
"The Whiskey 45W tube-driven head by 65amps is a collaboration between two longtime peers and friends; 65amps and LA tone guru Dave Friedman. Going for the throttled-up sound of ""The Strip"" in Los Angeles, Dan and Dave were able to find that unique soun

MORE...


1749.99
1049.99

Dv Mark Dv 40 112 40 Watt 1X12 Guitar Combo
"For either intimate gigs or louder concerts, the DV 40 112 always sounds great. It has a very simple and effective control section that gives this amp a great versatility with a wide range of clean and distorted tones for any musical style.Very often gui

MORE...


599.00
449.00

Orange Amplifiers Crush Pro Cr120h 120W Guitar Amp Head Orange
"The Orange Crush CR120 is a 120W solid-state amp head that offers the tonal clarity and definition players adore in an Orange amplifier. The Crush CR120 amp is part of the Crush range, marking Orange's first foray into the world of high power, solid-stat

MORE...


475.99
299.95

Fishman Platinum Pro Eq Acoustic Guitar Preamp
"Completely redesigned from the ground up, the all-analog Platinum Pro EQ universal instrument preamp delivers incredibly accurate sonic detail for any acoustic instrument. A discrete, high-headroom preamp combines with precision, high-speed circuitry for

MORE...


449.99
299.97

Randall Rg1003h 100W Solid State Guitar Head Black
"The Randall RG1003H guitar head is not messing around. The three channel 100W high gain FET solid state guitar amp head offers reverb and an FX loop. It's equipped with 1/8"" stereo media input, headphone output, speaker emulated XLR direct output with g

MORE...


3399.00
2499.00

Orange Amplifiers Dual Dark 100W High-Gain Guitar Head Black
"The all-new Orange Dual Dark Series is a range of high-end dual channel amps. Put simply, these amps showcase Orange Amplification at their most innovative. The new amps build on the brand's reputation for creating the ultimate British guitar tone. Bring

MORE...


2694.00
2694.00

Kemper Profiler Powerhead 600W Guitar Head + Remote Bundle.
"The Kemper Profiler was designed to be a complete solution for all your guitar playing needs. You can use it just like you would a regular amplifier, or you could use it as a multi-effects unit, or even as the front end for your guitar-based studio.Nearl

MORE...


[back] [1] [2] [3] [4] [5] [6] [7] [8] [9] [10] [11] [12] [13] [14] [15] [16] 17 [18] [19] [20] [21] [22] [23] [24] [25] [26] [27] [28] [29] [30] [31] [32] [33] [34] [35] [36] [37] [38] [39] [40] [41] [42] [43] [44] [45] [46] [47] [48] [49] [50] [51] [52] [53] [54] [55] [56] [57] [58] [59] [60] [61] [62] [63] [64] [65] [66] [67] [68] [69] [70] [71] [72] [73] [74] [75] [76] [77] [78] [79] [80] [81] [82] [83] [84] [85] [86] [87] [88] [89] [90] [91] [92] [93] [94] [95] [96] [97] [98] [99] [100] [101] [102] [103] [104] [105] [106] [107] [108] [109] [110] [111] [112] [113] [114] [115] [116] [117] [118] [119] [120] [121] [122] [123] [124] [125] [126] [127] [128] [129] [130] [131] [132] [133] [134] [135] [136] [137] [138] [139] [140] [141] [142] [143] [144] [145] [146] [147] [148] [149] [150] [151] [152] [153] [154] [155] [156] [157] [next]

Only $14.49
CLICK HERE


---

Only $12.99
CLICK HERE


---

Only $84.99
CLICK HERE
---
4400.00
3499.99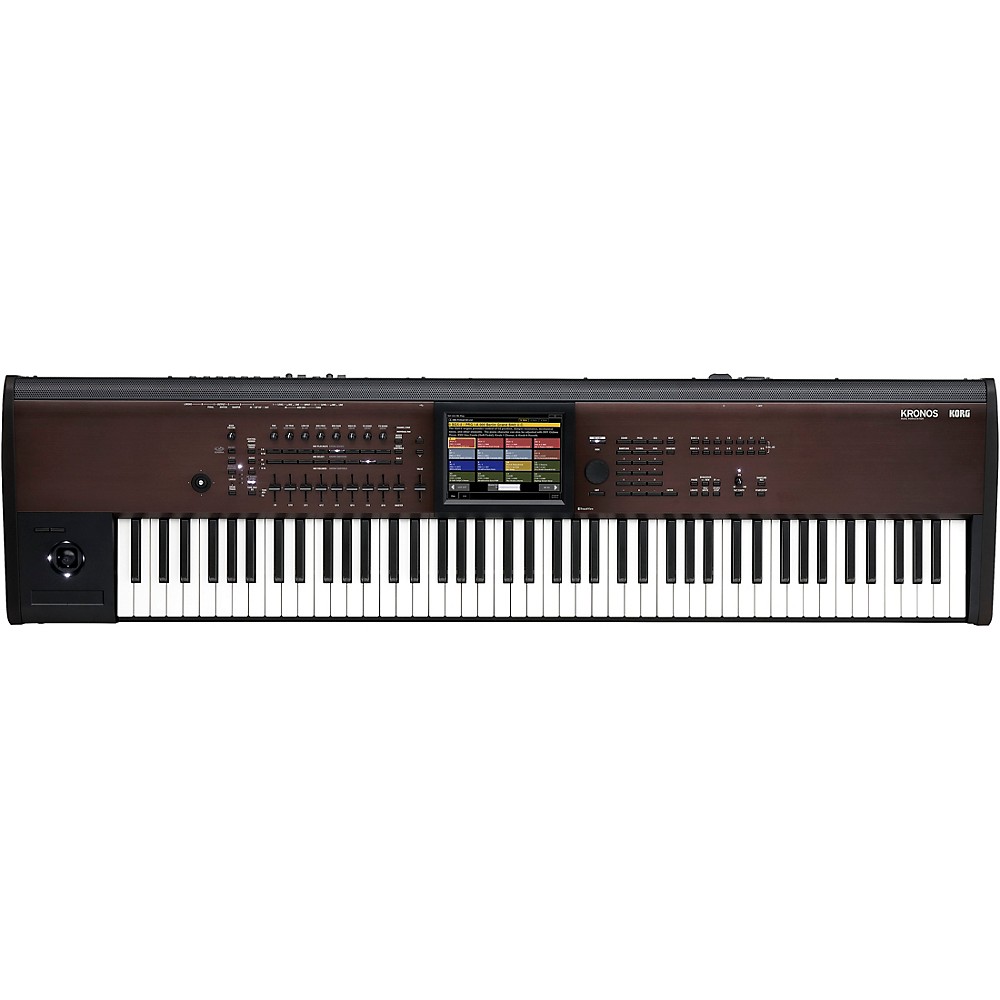 Refurbished Korg Kronos With New Light Touch 88-Note Action And Lighter Body
"The Korg KRONOS has established itself as a premier performance and recording keyboard instrument, and serves as the chief controller and sound source hub for countless musicians and studios all over the world. With its position in the marketplace firmly

More Synthesizers And Workstations
---
3299.00
3299.00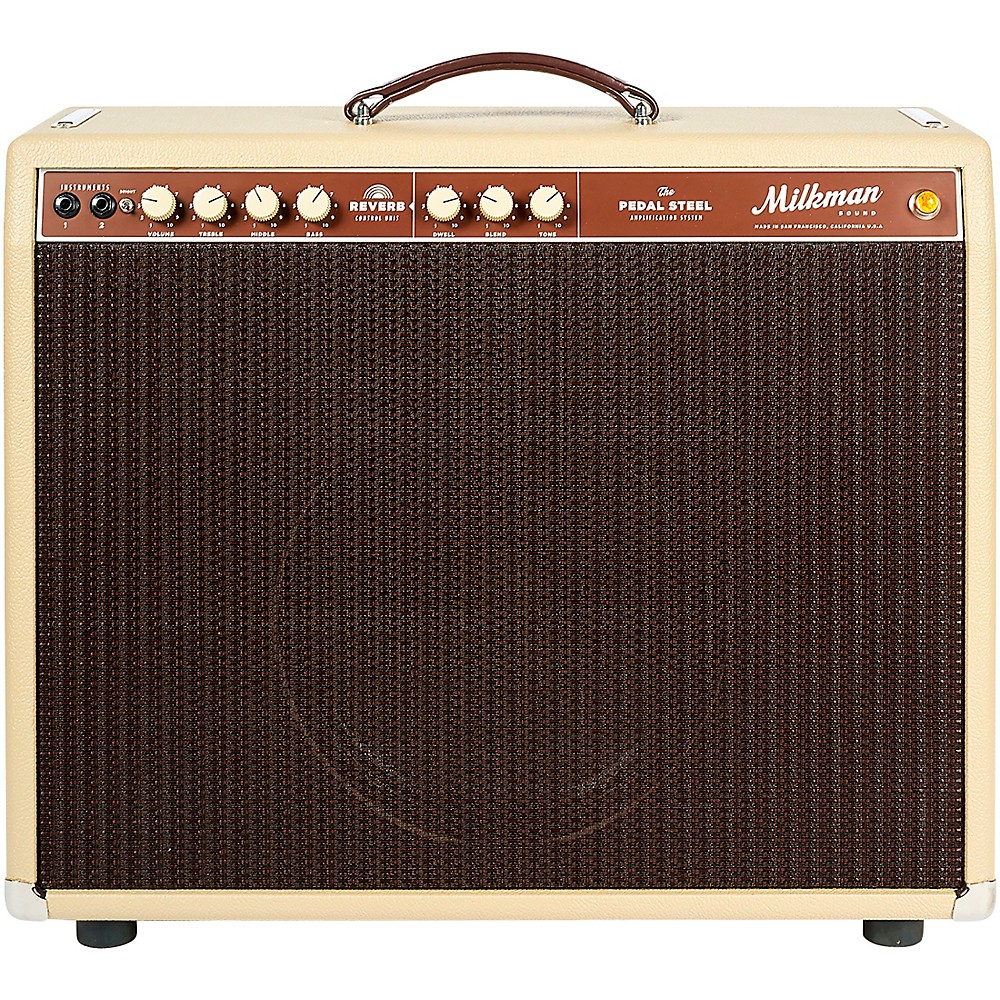 Milkman Sound 85W Pedal Steel 85W 1X12 Tube Guitar Combo Amp With Celestion Alnico Creamback Speaker Vanilla 12 Celestion Alnico Cream
"The Milkman 85W Amplifier is the flagship of the Milkman line. It has incredible headroom, feel and tone. Whether you are using it for steel guitar, or 6-string guitar, this amplifier is going to sing for you. Playing this amplifier is like fingerprintin

More Guitar Amplifiers
---