Tuesday, April 24th 2018.
Guitar Amps and Amplifiers
Guitar amps by the biggest brand name manufacturers in the music industry. Our lineup includes bass amps, acoustic guitar amps as well as electric guitar amps all for the best prices on the net. Famous names like Fender, Gibson, Peavey, Crate, Marshall, Behringer, Line 6 and others
[back] [1] [2] [3] [4] [5] [6] [7] [8] [9] [10] [11] [12] [13] [14] [15] [16] [17] 18 [19] [20] [21] [22] [23] [24] [25] [26] [27] [28] [29] [30] [31] [32] [33] [34] [35] [36] [37] [38] [39] [40] [41] [42] [43] [44] [45] [46] [47] [48] [49] [50] [51] [52] [53] [54] [55] [56] [57] [58] [59] [60] [61] [62] [63] [64] [65] [66] [67] [68] [69] [70] [71] [72] [73] [74] [75] [76] [next]
949.99
569.99

Dv Mark Dv Neoclassic 2X12 Guitar Speaker Cabinet
"The DV Neoclassic 212 is a standard-sized 2x12"" cabinet, but it feels much lighter than others in its class. Thanks to its impressive 300W power handling, it can easily handle full-sized heads. It only weighs 27.33 lbs (12.4 kg)-the perfect choice for a

MORE...


2419.00
2199.00

Bad Cat Black Cat 15W 1X12 Guitar Combo Amp
"If you have ever wanted the amazing tone and feel of the Black Cat 30, only with a more manageable volume, look no further than the Black Cat 15. Just like the 30-watt older brother, the Black Cat 15 is dripping in three-dimensional cleans. Push up the g

MORE...


799.99
724.32

Egnater Rebel-30 Mark Ii 30W Guitar Tube Head
"Egnater'sRebel-30 MKII Head is the next generation of the Rebel 30 with the features you've been asking for. They've upped the gain on channel 2 and given it a more aggressive tone and feel. Channel has even more clean headroom with a lower noise floor.

MORE...


899.00
699.00

Orange Amplifiers Tiny Terror Tt15jr Jim Root #4 Signature 15W Tube Guitar Amp Head
"The Orange Signature #4 Jim Root Terror Head is modeled after the Dirty Channel on the same amp that Jim Root plays in the studio and on the road, the Orange Rockerverb 100. This all-tube, 15W amp is capable of far more than high gain rock and metal thou

MORE...


1599.00
1599.00

Prs Archon 50W Guitar Tube Head
"The Archon 50 50W guitar head continues Archon's promise of delivering full, lush gain while offering a clean channel that players of all genres will appreciate. With 50 watts, switchable to 25 via the amp's back panel, the Archon 50 breaks up at a lower

MORE...


2499.00
2249.00

Bad Cat Cub Iii 40W Guitar Head
"Bad Cat raises the bar and offers an update on the classic Cub circuit. The all-new Cub III features a switchable A or B valve in the first position pre-amp. You can select between 12AX7 or EF86 pre-amp tube by a toggle or footswitch. This new feature is

MORE...


3449.00
2599.00

Orange Amplifiers Rockerverb Rk100h Mkii 100W Divo Fitted Tube Guitar Amp Head Black
"The Orange Rockerverb RK100H MKII 100W DIVO fitted tube guitar amp head is an all tube, channel-switching amplifier with an ultra-transparent effects loop and tube-driven reverb. This amplifier utilizes a two stage clean channel with a four stage dirty c

MORE...


599.99
359.99

Dv Mark Dv Neoclassic 1X12 Guitar Speaker Cabinet
"The DV Neoclassic 112 1x12"" is smallest and lightest guitar cabinet in DV Mark's lineup. It is a very portable cab, with glorious classic tone, punch and volume in a small unit. With 150W of power handling, this open-back cab is a perfect choice for any

MORE...


2899.00
2649.00

Bad Cat Hot Cat 50W Guitar Amp Head With Reverb
"Bad Cat has taken one of the best clean channels ever made and expanded the tonal capabilities by adding a separate Bass and Treble control in the new Hot Cat 50.Channel 2 is now simplified with Gain, Bass, Mid, Treble, Reverb and Master controls. The ne

MORE...


349.00
279.00

Hughes & Kettner Tubemeister 110 1X10 Guitar Speaker Cabinet Black
"The Hughes & Kettner TubeMeister 110 guitar speaker cab sports the same Celestion TEN 30 speaker you'll find in the TubeMeister 18 combo. Developed especially for the TubeMeister, this speaker is housed in a specially designed reflex cabinet.10"" Cel

MORE...


899.99
599.99

Randall Rd20 Diavlo 20W 1X12 Tube Guitar Combo Amp
"The Randall RD20 Diavlo is a two-channel, all-tube 20W 1x12"" combo loaded with 12AX7 preamp and 6V6 power amp tubes. It features Tube Boost Mode, speaker-emulated XLR direct output with ground lift, Class A discrete instrument level FX loop and two-func

MORE...


2699.00
2699.00

Mahalo Katy 66 50W Guitar Tube Head
"The Mahalo Katy66 50W tube guitar head is a medium-high gain, master volume, tone monster housed in 13 ply cab. The Katy66 offers a wide gain range and can go from jazz with an edge to serious rock tones. Our unique tone stack makes it easier for your ch

MORE...


1899.99
1149.99

Dv Mark Dv 40 212 40 Watt 2X12 Guitar Combo
"The DV 40 212 features two DV Mark Neoclassic 12"" custom-designed speakers and a Dual Voltage Switch 120V/240V to use the amp in countries with different voltages, without having to carry an external converter! This amp features the next generation of d

MORE...


1499.99
899.99

Dv Mark Maragold Greg Howe Signature 40W All Tube Guitar Head
"The Maragold Greg Howe signature model head is named after the band for which is supplies all its awesome tone. It not only suits his needs and taste, but is a great choice for every guitarist who needs a two-channel 40W all-tube head with an amazing cle

MORE...


549.95
399.95

Amt Electronics Ss-11 3-Channel Dual Tube Guitar Preamp Classic Mod
"The AMT SS-11 3-Channel Dual Tube Guitar Preamp boasts minimum size with maximum functionality for full tube overdrive using the highest quality components. The SS-11 is brother to the SS-20, but designed to be different. While the SS-20 is the more aggr

MORE...


[back] [1] [2] [3] [4] [5] [6] [7] [8] [9] [10] [11] [12] [13] [14] [15] [16] [17] 18 [19] [20] [21] [22] [23] [24] [25] [26] [27] [28] [29] [30] [31] [32] [33] [34] [35] [36] [37] [38] [39] [40] [41] [42] [43] [44] [45] [46] [47] [48] [49] [50] [51] [52] [53] [54] [55] [56] [57] [58] [59] [60] [61] [62] [63] [64] [65] [66] [67] [68] [69] [70] [71] [72] [73] [74] [75] [76] [next]

Only $14.49
CLICK HERE


---

Only $12.99
CLICK HERE


---

Only $84.99
CLICK HERE
---
1439.00
1199.00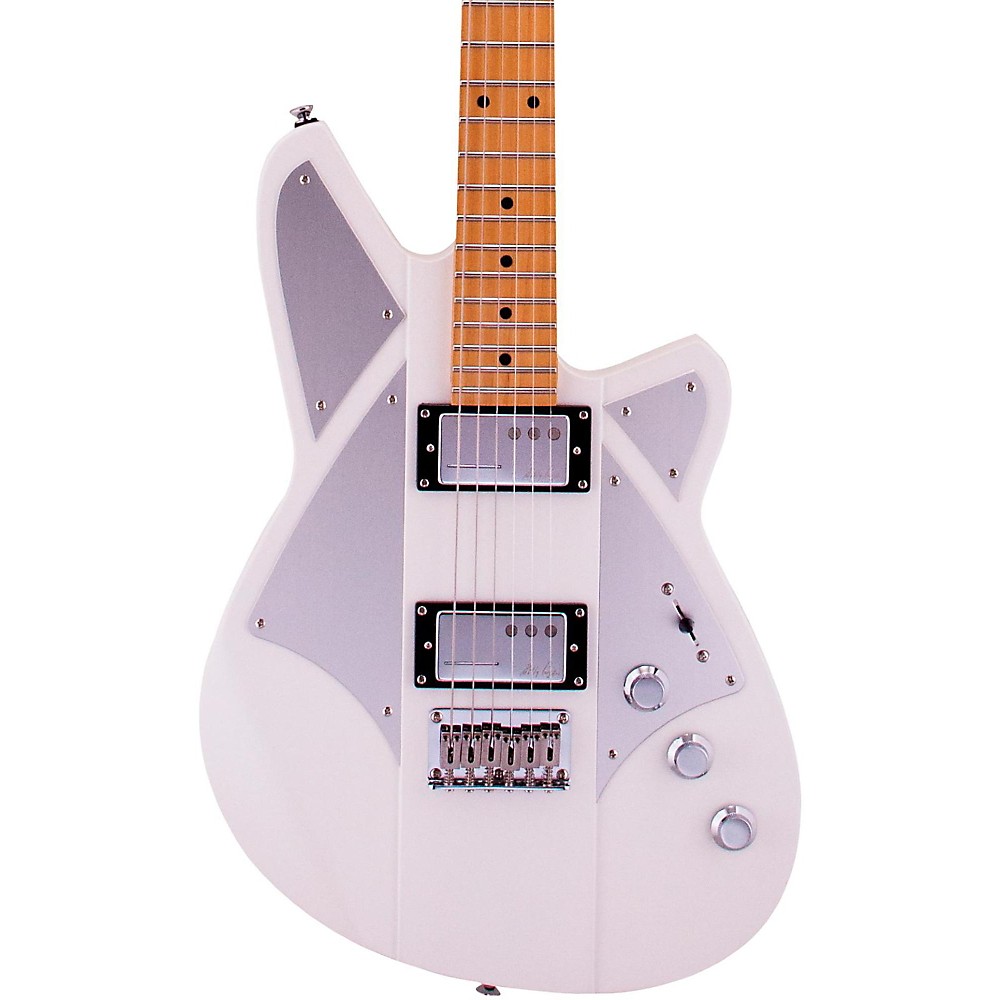 Reverend Bc-1 Billy Corgan Signature Electric Guitar Satin Pearl White
"The Reverend BC-1 Billy Corgan Signature Electric Guitar has a fresh design with classic and modern elements that come together in a unique way. The raised center section with thinner wings and strategic chambers under the pickguard add resonance and red

More Fender Electric Guitars
---
5000.00
3799.99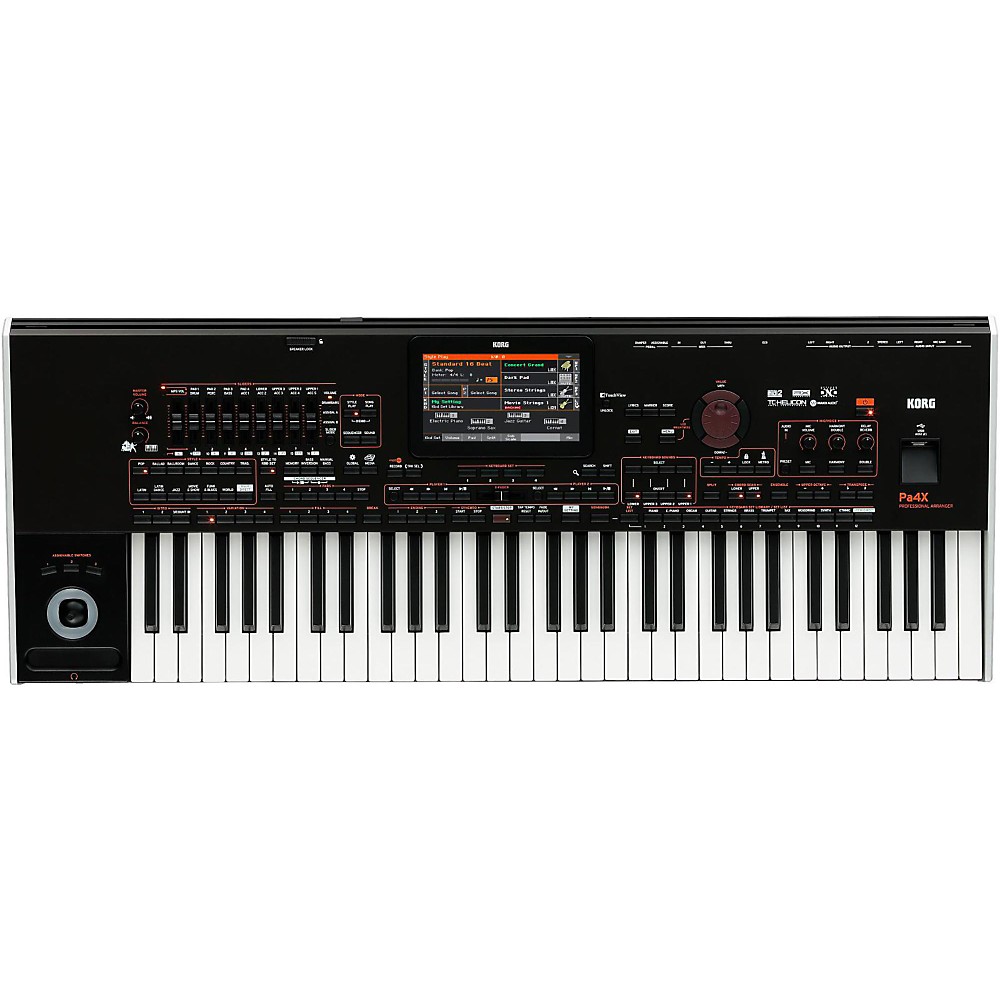 Korg Pa4x 61-Key Professional Arranger
"Save BIG when you buy today!Semiweighted keys with velocity sensitivity and aftertouchElegant, streamlined aluminum cabinetHuge 7"" capacitive TouchView display with tilting systemEasy-to-use panel layout and intuitive redesigned graphical interfaceNew E

More Synthesizers And Workstations
---
3199.00
2349.00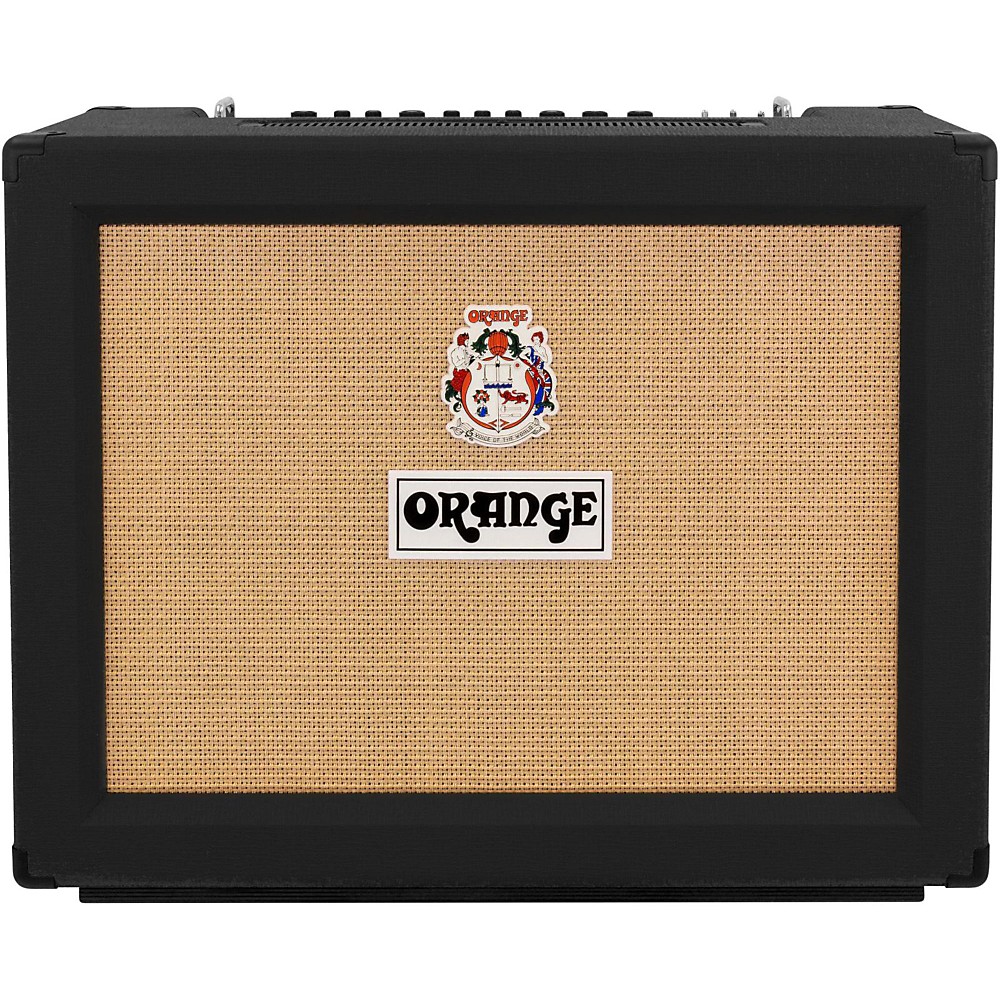 Orange Amplifiers Rockerverb 50 Mkiii 50W 2X12 Tube Guitar Combo Amp Black
"Celebrating its 10th anniversary last year, the Rockerverb Series demonstrates better than anything else that a workhorse amp can be a master of all trades. New for spring 2015, the Rockerverb 50 MKIII 2x12"" head combines over a decade of user feedback

More Guitar Amplifiers
---