Sunday, July 22nd 2018.
Guitar Amps and Amplifiers
Guitar amps by the biggest brand name manufacturers in the music industry. Our lineup includes bass amps, acoustic guitar amps as well as electric guitar amps all for the best prices on the net. Famous names like Fender, Gibson, Peavey, Crate, Marshall, Behringer, Line 6 and others
[back] [1] [2] [3] [4] [5] [6] [7] [8] [9] [10] [11] [12] [13] [14] [15] [16] [17] 18 [19] [20] [21] [22] [23] [24] [25] [26] [27] [28] [29] [30] [31] [32] [33] [34] [35] [36] [37] [38] [39] [40] [41] [42] [43] [44] [45] [46] [47] [48] [49] [50] [51] [52] [53] [54] [55] [56] [57] [58] [59] [60] [61] [62] [63] [64] [65] [66] [67] [68] [69] [70] [71] [72] [73] [74] [75] [76] [77] [78] [79] [80] [81] [82] [83] [84] [85] [86] [87] [88] [89] [90] [91] [92] [93] [94] [95] [96] [97] [98] [99] [100] [101] [102] [103] [104] [105] [106] [107] [108] [109] [110] [111] [112] [113] [114] [115] [116] [117] [118] [119] [120] [121] [122] [123] [124] [125] [126] [127] [128] [129] [130] [131] [132] [133] [134] [135] [136] [137] [138] [139] [140] [141] [142] [143] [144] [145] [146] [147] [148] [149] [150] [151] [152] [153] [154] [155] [156] [157] [next]
3499.98
1930.48

Randall Kh103 Kirk Hammett Signature 120W Tube Guitar Amp Head
"This is the real dealKirk Hammett' signature stage and studio amp, not just some loaded box with his name on the front. Kirk uses this exact model in the studio and on the road with Metallica, so you know it' built to blow minds.The Randall KH103 is a 12

MORE...


1000.00
899.99

Radial Engineering Headload Guitar Amp Load Box 16 Ohms
"The Headload is a combination load box and attenuator that is capable of handling up to 130-watts RMS of continuous power and peaks of 180 watts. Inserted between the head and cabinet, it allows the guitar amp to be driven hard while reducing the output

MORE...


1199.00
1199.00

Friedman Steve Stevens Signature 4X12 Closed-Back Guitar Cabinet With Celestion Vintage 30'S Black
"The Friedman Steve Stevens SS 4x12 is a 4x12"", closed-back speaker cabinet, utilizing tung-and-groove Baltic Birch construction and delivers the bass, mid response and great sound you would expect from a great Friedman 4x12"" cab. This cab matches sonic

MORE...


848.00
599.00

Orange Amplifiers Crush Pro 4X12 Guitar Cabinet Orange
"The Orange Crush Pro 412 cabinet is a 4 x 12 cabinet loaded with Orange Voice Of The World speakers. This cabinet pairs nicely with the Crush Pro CR120 head. The Crush Pro 412 is a smaller, lighter weight version of the Orange PPC412. Built to the same u

MORE...


2499.00
2249.00

Bad Cat Cub Iii 30W Guitar Head With Reverb
"Bad Cat raises the bar and offers an update on the classic Cub circuit. The all-new Cub III features a switchable A or B valve in the first position pre-amp. You can select between 12AX7 or EF86 pre-amp tube by a toggle or foot switch. This new feature i

MORE...


2199.00
1899.00

Aer Compact Xl 200W Acoustic Combo Amp
"Based on our best-selling Compact 60 acoustic amp, the Compact XL is a beautiful-sounding powerhouse for those who need additional volume and a more defined tone, but who love the straightforwardness of the Compact 60. A discrete 200W power amp design de

MORE...


1999.99
1999.99

Morgan Amplification Ac20 Deluxe 20W Tube Guitar Head
"The Morgan AC20 Deluxe 20W tube guitar head is a deceptively simple amplifier that is capable of producing a myriad of early '60s British tones, but that is just the beginning. The switchable EF86 tube helps to make the range of tones from the cleanest o

MORE...


2850.00
2569.00

Bogner Uberschall 100W 6L6 Tube Guitar Amp Head Comet Black
"Uberschall is the German word for ""super sonic, and Bogner designed the 100W all-tube Uberschall guitar head primarily for extreme, heavy and aggressive styles of music. Detuned or baritone guitars crave this amp. The Uberschall features a high-headroom

MORE...


553.32
399.99

Ibanez Tsa5tvr 5W 1X8 Tube Guitar Combo Amp
"For over 30 years, the Ibanez TS808 Tube Screamer has been one of the most popular overdrive pedals in the world; a perennial favorite, famous for its warm, creamy tone and unequivocal responsiveness. Now the iconic pedal has found a new home in the TSA5

MORE...


1149.00
799.00

Diamond Amplification Vanguard Assassin 18W 1X12 Guitar Combo Amp
"A Class A fire-breather, the Assassin is an 18-watt (although the measured output is 26 watts) high gain, single-channel, gigable and affordable amp suitable for nearly every situation. And now, it's a 1x12 combo! Get all the amazing Assassin tones in th

MORE...


109.99
78.19

Peavey Backstage 10W Guitar Combo Amp
"The Backstage emulates the sound, high output, warmth and ""push back"" of tube amplifiers and includes features such as high and low EQ controls, a 6"" heavy-duty speaker, switchable TransTube overdrive, a tape/CD input for jamming along to your favorit

MORE...


1750.00
1299.00

Supro 1695T Black Magick 25W 1X12 Tube Guitar Combo Amp
"Black Magick, a recreation of one of rock and rolls holy-grail amplifiers, is an all-tube, high-gain blues machine that hearkens back to the dimensions, cosmetics and circuitry of the Supro amps from 1959, just like the one donated by Jimmy Page to the R

MORE...


1179.99
499.99

Dv Mark Dv Jazz 12 45 Watt 1X12 Jazz Combo
"Jazz guitarists are well aware that creating a great jazz tone requires not only the right guitar but also the right amplifier, and the DV Jazz 12 has been designed with jazz in mind.For those who prefer a 12"" combo, still very light and easy to transpo

MORE...


2199.99
2199.99

Morgan Amplification Ac40 Deluxe 40W Tube Guitar Head
"The Morgan AC40 Deluxe is a deceptively simple amplifier that is capable of producing a myriad of early-'60s British tones, but that is just the beginning. The switchable EF86 tube helps to make the range of tones from the cleanest of EL84 chime to feroc

MORE...


344.99
229.99

Bugera 160W 2X12 Vintage Guitar Speaker Cabinet
"The incredibly powerful Bugera 212TS 160W 2x12 guitar speaker cab is an ultra-portable, classic-style cabinet that features a pair of 12"" world-class Turbosound speakers with an impressive 160-Watt power handling capacity. The 212TS high-sensitivity per

MORE...


[back] [1] [2] [3] [4] [5] [6] [7] [8] [9] [10] [11] [12] [13] [14] [15] [16] [17] 18 [19] [20] [21] [22] [23] [24] [25] [26] [27] [28] [29] [30] [31] [32] [33] [34] [35] [36] [37] [38] [39] [40] [41] [42] [43] [44] [45] [46] [47] [48] [49] [50] [51] [52] [53] [54] [55] [56] [57] [58] [59] [60] [61] [62] [63] [64] [65] [66] [67] [68] [69] [70] [71] [72] [73] [74] [75] [76] [77] [78] [79] [80] [81] [82] [83] [84] [85] [86] [87] [88] [89] [90] [91] [92] [93] [94] [95] [96] [97] [98] [99] [100] [101] [102] [103] [104] [105] [106] [107] [108] [109] [110] [111] [112] [113] [114] [115] [116] [117] [118] [119] [120] [121] [122] [123] [124] [125] [126] [127] [128] [129] [130] [131] [132] [133] [134] [135] [136] [137] [138] [139] [140] [141] [142] [143] [144] [145] [146] [147] [148] [149] [150] [151] [152] [153] [154] [155] [156] [157] [next]

Only $14.49
CLICK HERE


---

Only $12.99
CLICK HERE


---

Only $84.99
CLICK HERE
---
4400.00
3499.99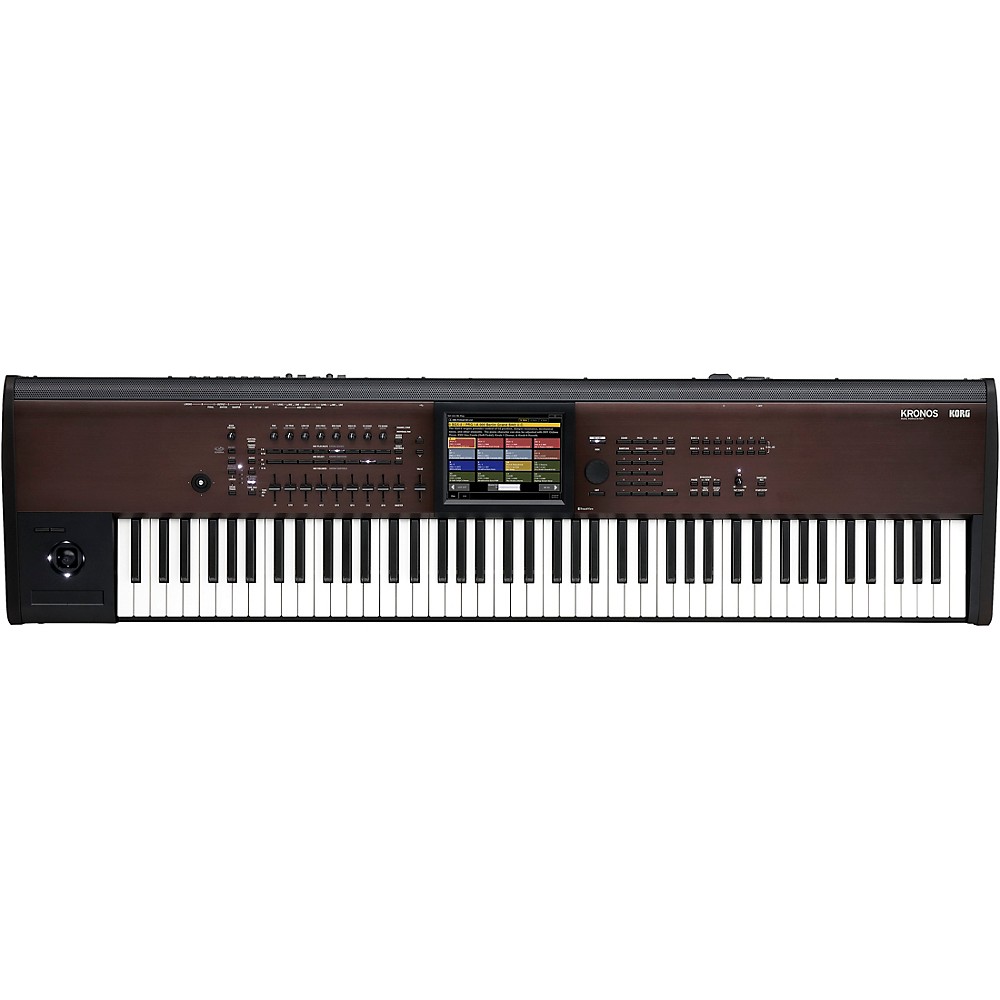 Refurbished Korg Kronos With New Light Touch 88-Note Action And Lighter Body
"The Korg KRONOS has established itself as a premier performance and recording keyboard instrument, and serves as the chief controller and sound source hub for countless musicians and studios all over the world. With its position in the marketplace firmly

More Synthesizers And Workstations
---
3299.00
3299.00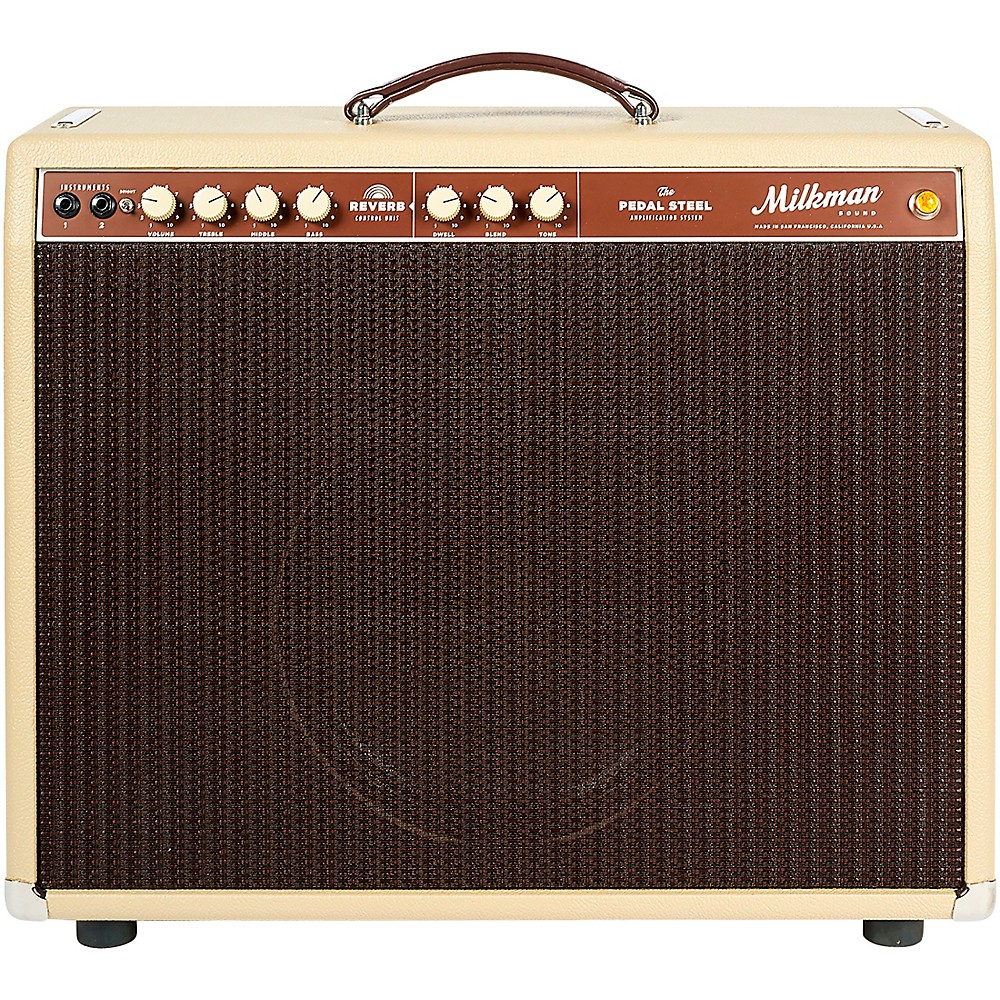 Milkman Sound 85W Pedal Steel 85W 1X12 Tube Guitar Combo Amp With Celestion Alnico Creamback Speaker Vanilla 12 Celestion Alnico Cream
"The Milkman 85W Amplifier is the flagship of the Milkman line. It has incredible headroom, feel and tone. Whether you are using it for steel guitar, or 6-string guitar, this amplifier is going to sing for you. Playing this amplifier is like fingerprintin

More Guitar Amplifiers
---