Sunday, July 22nd 2018.
Guitar Amps and Amplifiers
Guitar amps by the biggest brand name manufacturers in the music industry. Our lineup includes bass amps, acoustic guitar amps as well as electric guitar amps all for the best prices on the net. Famous names like Fender, Gibson, Peavey, Crate, Marshall, Behringer, Line 6 and others
[back] [1] [2] [3] [4] [5] [6] [7] [8] [9] [10] [11] [12] [13] [14] [15] [16] [17] [18] 19 [20] [21] [22] [23] [24] [25] [26] [27] [28] [29] [30] [31] [32] [33] [34] [35] [36] [37] [38] [39] [40] [41] [42] [43] [44] [45] [46] [47] [48] [49] [50] [51] [52] [53] [54] [55] [56] [57] [58] [59] [60] [61] [62] [63] [64] [65] [66] [67] [68] [69] [70] [71] [72] [73] [74] [75] [76] [77] [78] [79] [80] [81] [82] [83] [84] [85] [86] [87] [88] [89] [90] [91] [92] [93] [94] [95] [96] [97] [98] [99] [100] [101] [102] [103] [104] [105] [106] [107] [108] [109] [110] [111] [112] [113] [114] [115] [116] [117] [118] [119] [120] [121] [122] [123] [124] [125] [126] [127] [128] [129] [130] [131] [132] [133] [134] [135] [136] [137] [138] [139] [140] [141] [142] [143] [144] [145] [146] [147] [148] [149] [150] [151] [152] [153] [154] [155] [156] [157] [next]
449.99
449.99

Fender Bassbreaker 007 1X10 7W Tube Guitar Combo Amp
"Bassbreaker series guitar amplifiers continue Fender's storied lineage with a kind of ""parallel evolution"" that evokes the dawn of hard rock. Bassbreaker breaks away from tradition with features that add up to pure tube greatness. Powerful and unpreten

MORE...


899.99
499.99

Dv Mark Gen15 15W Tube Guitar Amp Head
"The DV Mark GEN 15 is an addictive 15W class A all-tube head from the company's new DV Mark Silver Generation Series, and the sound will charm you with its vintage personality and incredibly full tone, its versatility, feel and reliable performance. All-

MORE...


665.99
499.99

Ibanez Il15 Iron Label Tube Combo Amplifier
"Since its auspicious debut, the metal community has embraced the Iron Label Guitar Series for its no-nonsense, bare bones, nothing-but-metal approach. Now, the Iron Label edict ""Everything You Need and Nothing You Don't"" continues to ring true with the

MORE...


899.99
899.99

Fender Acoustic Sfx 2-Channel 160W Acoustic Guitar Stereo Amp
"The Fender Acoustic SFX amplifier gives acoustic players full, natural tone and stunning Stereo Field Expansion technology (SFX), which goes beyond stereo for room-filling tonal imagery that envelops the listener in a rich acoustic experience. Its gracef

MORE...


899.99
899.99

Fender Bassbreaker 45W Tube Guitar Amp Head
"The late-50s tweed-covered Fender Bassman is often called the grandfather of all amps. It is beloved by guitarists worldwide for its simplicity, versatility, dynamic range, warm tube overdrive, stage-filling power and rugged roadworth

MORE...


2499.99
1249.99

Dv Mark Fg Multiamp Frank Gamble Signature Guitar Head
"Frank Gambale and DV Mark worked together to develop an all-in-one amp that compliments his remarkable sound and technique. The incredible tones of Frank's signature amp called Ampli-tude are now added to the virtual amps, incredible effects, features an

MORE...


439.99
349.99

Vox Av30 30W 1X10 Analog Modeling Guitar Combo Amp Black
"Perfect for the studio or a small club, the AV30 is a fully-featured analog amp that packs decades worth of tones into a compact package. The AV30's unique multi-circuit analog pre-amp utilizes a 12AX7 tube to provide a full complement of clean, crunch,

MORE...


1169.00
899.99

Roland Blues Cube Artist 80W 1X12 Guitar Combo Amp
"The reinvented Blues Cube series launches the classic 1x12 combo amp into a new era, combining warm, buttery 6L6 tube sound and response with modern reliability and easy portability. Going far beyond modeling, Roland's Tube Logic design philosophy starts

MORE...


285.00
249.00

Marshall Code 25W 1X10 Guitar Combo Amp Black
"The Marshall CODE 25W 1x10 combo combines the Marshall legacy with state-of-the-art technology, culminating in a potent little amp that taps into all the tones you crave.The range offers a choice of digital amp models, power amps, cabinet simulations, FX

MORE...


49.99
49.99

C.B. Gitty Cigar Box Amplifier Kit
"The C. B. Gitty Cigar Box Amp contains all you need to be churning out 2.5w of power within a few hours. (9v battery not included). Perfect for those situations where you don't need to blast the neighbors but still want a funky tone.This is a complete ci

MORE...


119.00
99.00

Orange Amplifiers Crush12 12W 1X6 Guitar Combo Amp Black
"The smallest of the full-format Crush models, the Orange Crush 12 12W guitar combo is designed for guitarists with a no-nonsense attitude to quality tone. Featuring a powerful 3-band EQ, dedicated overdrive control, plus Orange's new CabSim-loaded headph

MORE...


695.00
499.99

Roland Blues Cube Hot 30W 1X12 Combo Guitar Amplifier
"Ready for live playing, the Blues Cube Hot is equipped with 30 watts of power, plus a custom 12-inch speaker thats been specially designed for maximum tonal response with Roland's Tube Logic circuitry, which perfectly simulates a pair of 6L6 power-amp tu

MORE...


825.00
745.00

A Designs Kgb 1Tf Instrument Pre Amplifier
"The KGB-Itf is a high input impedance, discrete audio pre-amp designed for high impedance, unbalanced signals including guitar, bass guitar and electronic keyboards. Just as a low-impedance, balanced pre-amp is a tremendous benefit for your microphones s

MORE...


499.99
299.94

Peavey 112-6 25W 1X12 Guitar Speaker Cabinet
This Peavey 112-6 25W 1x12 speaker cab boasts superior Peavey build quality coupled with a Celestion Greenback 25 speaker for ultimate tone delivery.Power handling: 25WSpeaker: 1x12 Celestion Greenback 25Impedance: 16 ohmsClosed-back constructionInput: on

MORE...


209.99
149.99

Vox Vxii 30W 1X8 Digital Modeling Guitar Combo Amp
"In the 20 years since modeling amps were introduced to the world, their sound quality has advanced dramatically thanks to the progression of digital technology. Today, along with tube amps and transistor amps, modeling amps have earned a firm position am

MORE...


[back] [1] [2] [3] [4] [5] [6] [7] [8] [9] [10] [11] [12] [13] [14] [15] [16] [17] [18] 19 [20] [21] [22] [23] [24] [25] [26] [27] [28] [29] [30] [31] [32] [33] [34] [35] [36] [37] [38] [39] [40] [41] [42] [43] [44] [45] [46] [47] [48] [49] [50] [51] [52] [53] [54] [55] [56] [57] [58] [59] [60] [61] [62] [63] [64] [65] [66] [67] [68] [69] [70] [71] [72] [73] [74] [75] [76] [77] [78] [79] [80] [81] [82] [83] [84] [85] [86] [87] [88] [89] [90] [91] [92] [93] [94] [95] [96] [97] [98] [99] [100] [101] [102] [103] [104] [105] [106] [107] [108] [109] [110] [111] [112] [113] [114] [115] [116] [117] [118] [119] [120] [121] [122] [123] [124] [125] [126] [127] [128] [129] [130] [131] [132] [133] [134] [135] [136] [137] [138] [139] [140] [141] [142] [143] [144] [145] [146] [147] [148] [149] [150] [151] [152] [153] [154] [155] [156] [157] [next]

Only $14.49
CLICK HERE


---

Only $12.99
CLICK HERE


---

Only $84.99
CLICK HERE
---
4400.00
3499.99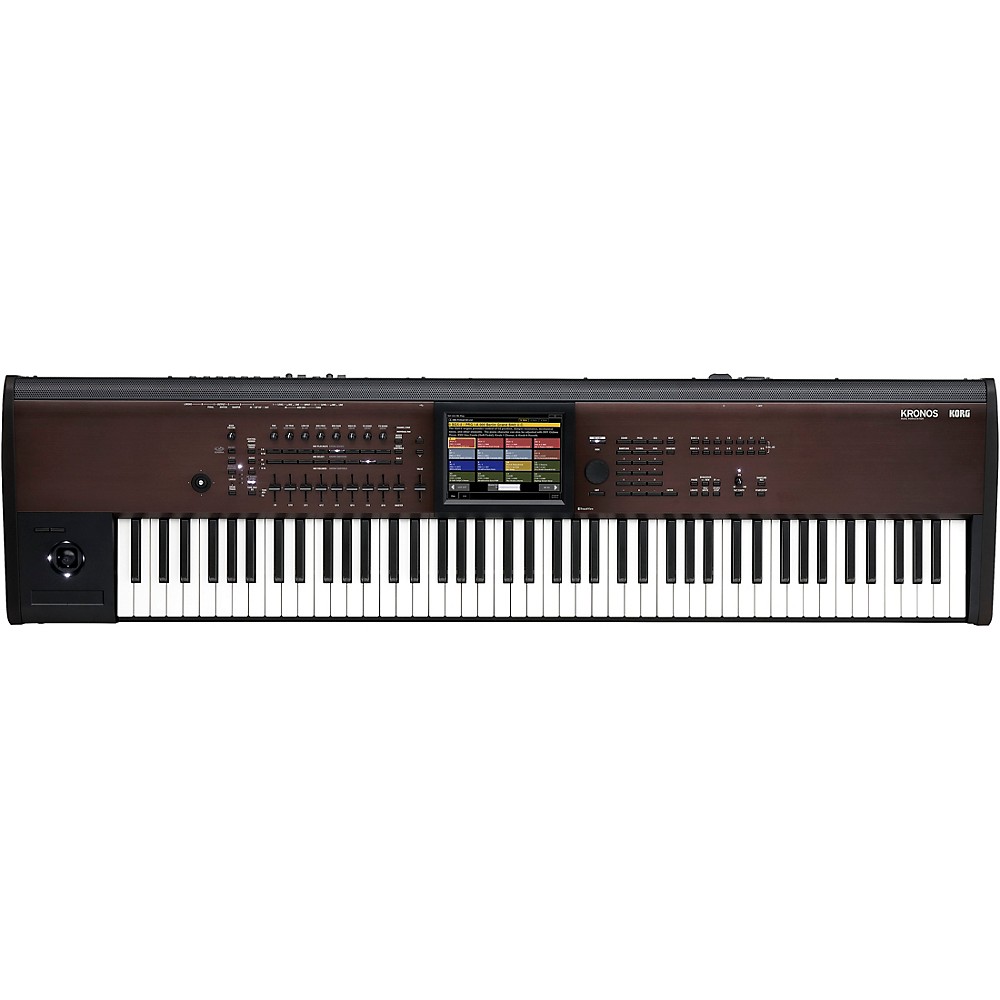 Refurbished Korg Kronos With New Light Touch 88-Note Action And Lighter Body
"The Korg KRONOS has established itself as a premier performance and recording keyboard instrument, and serves as the chief controller and sound source hub for countless musicians and studios all over the world. With its position in the marketplace firmly

More Synthesizers And Workstations
---
3299.00
3299.00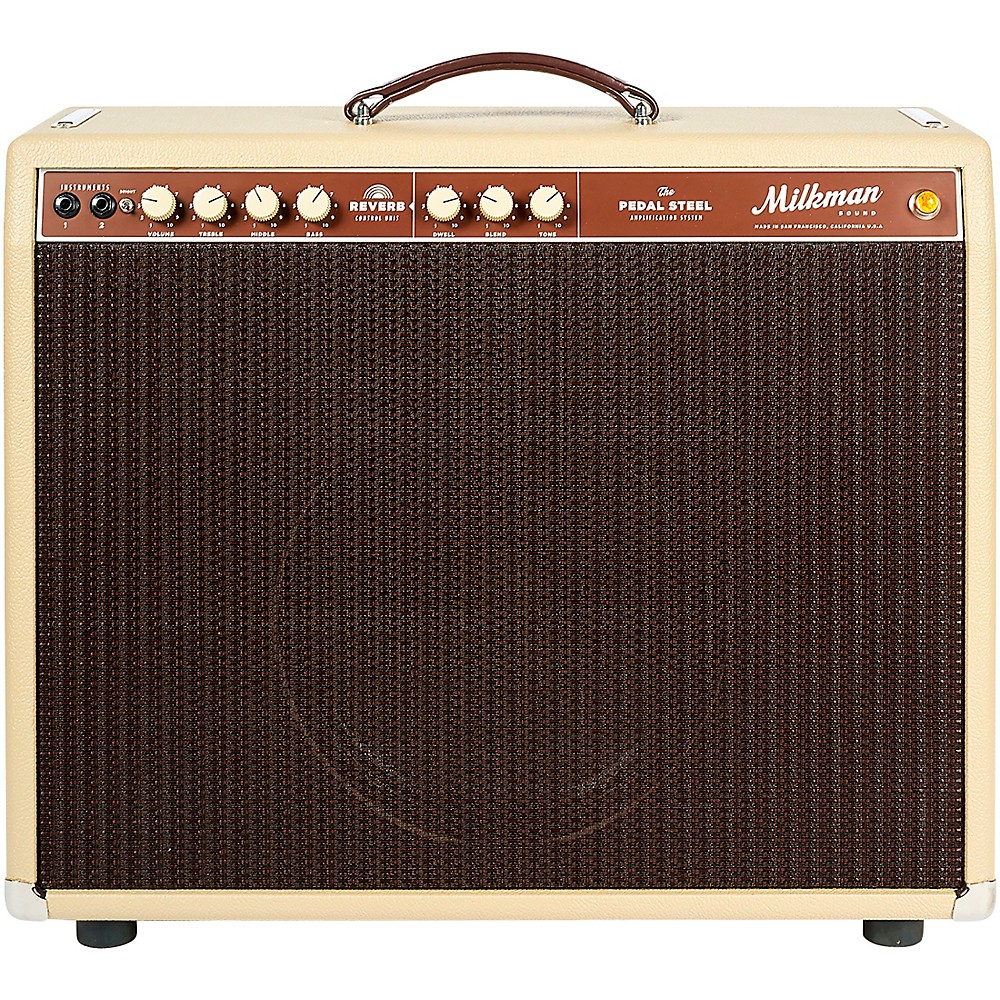 Milkman Sound 85W Pedal Steel 85W 1X12 Tube Guitar Combo Amp With Celestion Alnico Creamback Speaker Vanilla 12 Celestion Alnico Cream
"The Milkman 85W Amplifier is the flagship of the Milkman line. It has incredible headroom, feel and tone. Whether you are using it for steel guitar, or 6-string guitar, this amplifier is going to sing for you. Playing this amplifier is like fingerprintin

More Guitar Amplifiers
---