Sunday, July 22nd 2018.
Guitar Amps and Amplifiers
Guitar amps by the biggest brand name manufacturers in the music industry. Our lineup includes bass amps, acoustic guitar amps as well as electric guitar amps all for the best prices on the net. Famous names like Fender, Gibson, Peavey, Crate, Marshall, Behringer, Line 6 and others
[back] [1] [2] [3] [4] [5] [6] [7] [8] [9] [10] [11] [12] [13] [14] [15] [16] [17] [18] [19] 20 [21] [22] [23] [24] [25] [26] [27] [28] [29] [30] [31] [32] [33] [34] [35] [36] [37] [38] [39] [40] [41] [42] [43] [44] [45] [46] [47] [48] [49] [50] [51] [52] [53] [54] [55] [56] [57] [58] [59] [60] [61] [62] [63] [64] [65] [66] [67] [68] [69] [70] [71] [72] [73] [74] [75] [76] [77] [78] [79] [80] [81] [82] [83] [84] [85] [86] [87] [88] [89] [90] [91] [92] [93] [94] [95] [96] [97] [98] [99] [100] [101] [102] [103] [104] [105] [106] [107] [108] [109] [110] [111] [112] [113] [114] [115] [116] [117] [118] [119] [120] [121] [122] [123] [124] [125] [126] [127] [128] [129] [130] [131] [132] [133] [134] [135] [136] [137] [138] [139] [140] [141] [142] [143] [144] [145] [146] [147] [148] [149] [150] [151] [152] [153] [154] [155] [156] [157] [next]
965.50
599.99

Evh 5150Iii 15W Lunchbox Tube Guitar Amp Head
"A mighty sonic force to be reckoned with, the EVH 5150III 15W LBX is an easy-to-carry ""lunchbox"" guitar amp head but dont let its diminutive size fool you; it's packed to the gills with searing tone. Armed with five ECC83S (12AX7) and two EL84 tubes fo

MORE...


2268.00
2268.00

Kemper Profiler Rack + Remote Bundle
"The Kemper Profiling Amplifier enables you to do what generations of guitar players have been waiting for: to capture the soul of all your amps (and so many more) inside a lunchbox-sized amplifier.With cutting edge technology Kemper captures the sonic DN

MORE...


1399.99
799.99

Line 6 Firehawk 1500 Stereo Guitar Combo Amp
"Featuring award-winning tone that's consistently great at any volume and advanced tone modeling, Firehawk 1500 is a 6-speaker stage amp for guitarists who want to sound their best in every stage and practice environment. Its four amplifiers combine for 6

MORE...


1999.02
1999.00

Prs 2-Channel Custom 50 Tube Guitar Combo Amp Stealth
"The PRS 2-Channel Custom 50 Combo Amp is a versatile, modern amp with several features that give players ultimate versatility and musicality. Each channel features channel volume, bright switch, treble, middle, bass, and master volume controls.The lead c

MORE...


599.00
599.00

Friedman Dirty Shirley Mini 65W 1X12 Extension Cab
"The Friedman Amplification Dirty Shirley Mini 1x12"" closed-back guitar speaker cabinet delivers much bigger tone than its size would suggest. This ruggedly built cab has a punchy closed-back sound with huge low end thanks to the ported design. And the c

MORE...


479.99
349.99

Jet City Amplification Custom Jca22h 20W Tube Guitar Amp Head
"Voiced by Martin Kidd for a distinctively British sound, the Custom 22 brings 20 watts from a pair of EL84 output tubes, and tones come from five 12AX7 preamp tubes. Bright, Mid-boost, and Fat voicing switches supply more versatility. Two channels, and a

MORE...


1199.00
1199.00

Friedman White Tolex Vintage 4X12 Guitar Speaker Cab White Tolex
"The Friedman Vintage 4x12 is a 4x12"", closed-back speaker cabinet utilizes tongue and groove Baltic Birch construction to deliver the bass, mid response and great sound you would expect from a Friedman cab. The white/ivory tolex and vintage salt and pep

MORE...


999.99
599.99

Dv Mark Jazz212 50W 2X12 Guitar Combo Amp
"The DV Mark Jazz 212 has been designed with a jazz guitar in mind but, of course, it is the perfect choice for everyone who likes a very ultra-lightweight and easy-to-transport 2x12 combo. The EQ controls section gives you lots of tonal freedom to easily

MORE...


4850.00
3249.99

Marshall Jvm Series Jvm410h 100W Guitar Tube Head With 1960A 300W 4X12 Cab Angled
"JVM410H HeadIn a nutshell, the Marshall all-valve, 4-channel JVM410H 100W tube head is the most versatile Marshall amplifier ever made. It also boasts more gain than any other Marshall guitar amp head to date-and that's really saying something.Each of it

MORE...


1995.00
1499.00

Supro 1650Rt Royal Reverb 35/45/60W 2X10 Tube Guitar Combo Amp
"The 1650RT Royal Reverb is the flagship tube amplifier of the Supro line. This retro-modern masterpiece updates the mid-'60s classic with an all-tube feature set designed to deliver superior sonic flexibility and ample headroom along with enough stage vo

MORE...


1539.99
1099.99

Blackstar Artist 30 30W 2X12 Tube Guitar Combo Amp
"At the heart of the Artist 30 lies a unique power amplifier design that harnesses the tonal qualities of the revered 6L6 valve. By carefully optimising the key power amplifier parameters of the Artist 30, the Blackstar design team has created an amplifie

MORE...


3733.31
2799.98

Evh 5150 Iii 100W Guitar Tube Head Black With 5150 Iii 412 Guitar Cab Ivory
"The professional EVH 5150 III all-tube amp head that was developed to meet the exacting specifications of Edward Van Halen, one of the true living legends of rock guitar. The 5150III amp head's flexible feature set allows creation of tones from clean to

MORE...


139.99
99.99

Blackstar Fly 3W Guitar Combo Amp Pack
"The FLY 3 is an innovative, cutting-edge 3W mini amp which combines two channels, tape delay and the Blackstar patented Infinite Shape Feature (ISF) to create the perfect compact and portable guitar amplifier. It's advantageously small and packs a punch

MORE...


1000.00
899.99

Radial Engineering Headload Guitar Amp Load Box 4 Ohms
"The Headload is a combination load box and attenuator that is capable of handling up to 130-watts RMS of continuous power and peaks of 180 watts. Inserted between the head and cabinet, it allows the guitar amp to be driven hard while reducing the output

MORE...


999.99
999.99

Fender Acoustic Pro 200W 1X12 Acoustic Guitar Combo Amp
"Offering a sonic experience like no other, Acoustic Pro amplifiers are true ""audiophile amps,"" delivering superior live sound with studio-quality effects. Along with a flexible pro feature set, Acoustic Pro offers high-grade components and technology,

MORE...


[back] [1] [2] [3] [4] [5] [6] [7] [8] [9] [10] [11] [12] [13] [14] [15] [16] [17] [18] [19] 20 [21] [22] [23] [24] [25] [26] [27] [28] [29] [30] [31] [32] [33] [34] [35] [36] [37] [38] [39] [40] [41] [42] [43] [44] [45] [46] [47] [48] [49] [50] [51] [52] [53] [54] [55] [56] [57] [58] [59] [60] [61] [62] [63] [64] [65] [66] [67] [68] [69] [70] [71] [72] [73] [74] [75] [76] [77] [78] [79] [80] [81] [82] [83] [84] [85] [86] [87] [88] [89] [90] [91] [92] [93] [94] [95] [96] [97] [98] [99] [100] [101] [102] [103] [104] [105] [106] [107] [108] [109] [110] [111] [112] [113] [114] [115] [116] [117] [118] [119] [120] [121] [122] [123] [124] [125] [126] [127] [128] [129] [130] [131] [132] [133] [134] [135] [136] [137] [138] [139] [140] [141] [142] [143] [144] [145] [146] [147] [148] [149] [150] [151] [152] [153] [154] [155] [156] [157] [next]

Only $14.49
CLICK HERE


---

Only $12.99
CLICK HERE


---

Only $84.99
CLICK HERE
---
4400.00
3499.99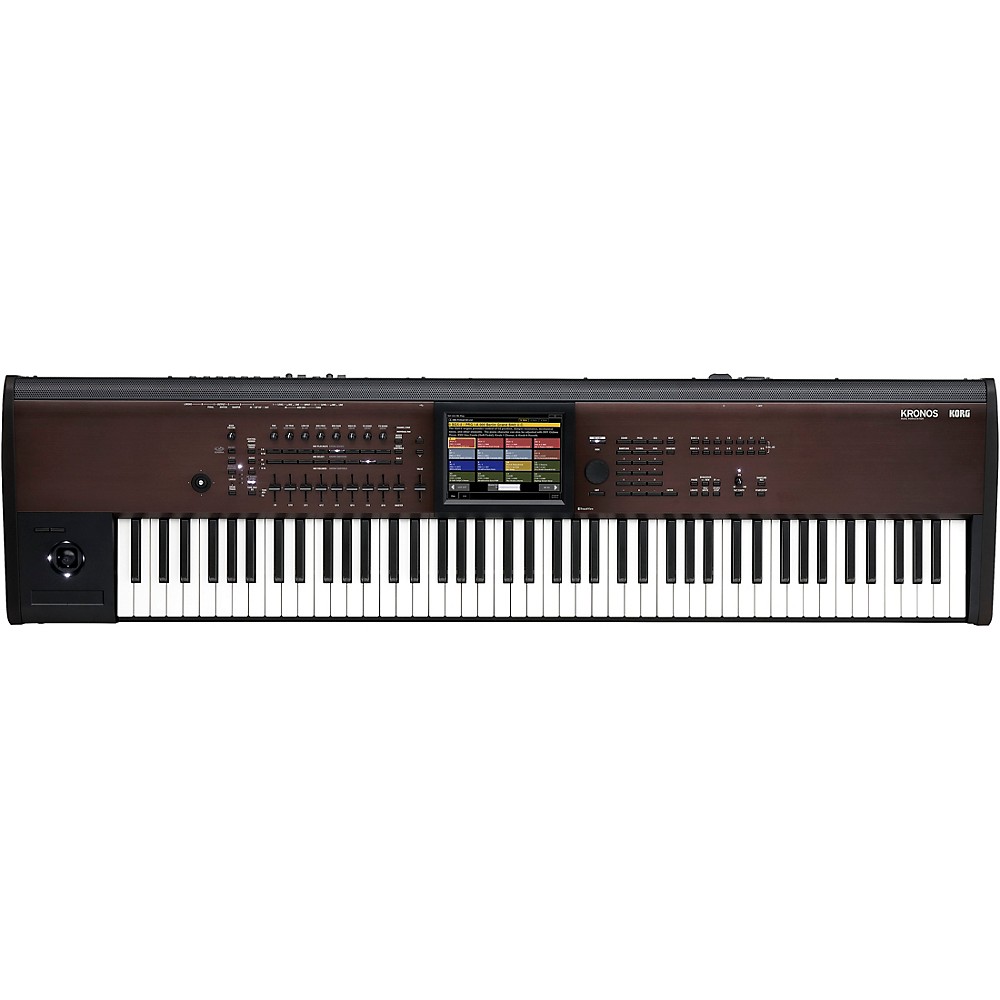 Refurbished Korg Kronos With New Light Touch 88-Note Action And Lighter Body
"The Korg KRONOS has established itself as a premier performance and recording keyboard instrument, and serves as the chief controller and sound source hub for countless musicians and studios all over the world. With its position in the marketplace firmly

More Synthesizers And Workstations
---
3299.00
3299.00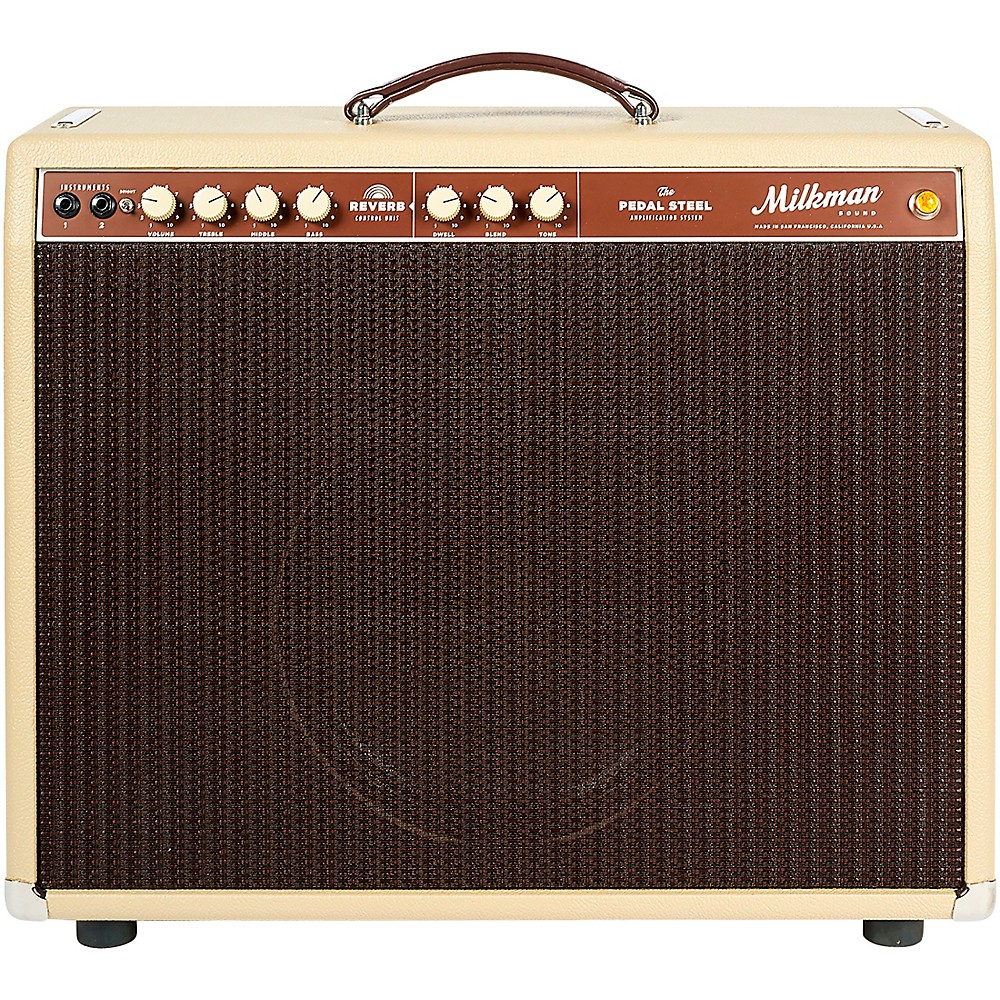 Milkman Sound 85W Pedal Steel 85W 1X12 Tube Guitar Combo Amp With Celestion Alnico Creamback Speaker Vanilla 12 Celestion Alnico Cream
"The Milkman 85W Amplifier is the flagship of the Milkman line. It has incredible headroom, feel and tone. Whether you are using it for steel guitar, or 6-string guitar, this amplifier is going to sing for you. Playing this amplifier is like fingerprintin

More Guitar Amplifiers
---