Sunday, July 22nd 2018.
Guitar Amps and Amplifiers
Guitar amps by the biggest brand name manufacturers in the music industry. Our lineup includes bass amps, acoustic guitar amps as well as electric guitar amps all for the best prices on the net. Famous names like Fender, Gibson, Peavey, Crate, Marshall, Behringer, Line 6 and others
[back] [1] [2] 3 [4] [5] [6] [7] [8] [9] [10] [11] [12] [13] [14] [15] [16] [17] [18] [19] [20] [21] [22] [23] [24] [25] [26] [27] [28] [29] [30] [31] [32] [33] [34] [35] [36] [37] [38] [39] [40] [41] [42] [43] [44] [45] [46] [47] [48] [49] [50] [51] [52] [53] [54] [55] [56] [57] [58] [59] [60] [61] [62] [63] [64] [65] [66] [67] [68] [69] [70] [71] [72] [73] [74] [75] [76] [77] [78] [79] [80] [81] [82] [83] [84] [85] [86] [87] [88] [89] [90] [91] [92] [93] [94] [95] [96] [97] [98] [99] [100] [101] [102] [103] [104] [105] [106] [107] [108] [109] [110] [111] [112] [113] [114] [115] [116] [117] [118] [119] [120] [121] [122] [123] [124] [125] [126] [127] [128] [129] [130] [131] [132] [133] [134] [135] [136] [137] [138] [139] [140] [141] [142] [143] [144] [145] [146] [147] [148] [149] [150] [151] [152] [153] [154] [155] [156] [157] [next]
600.01
599.99

Fender Hot Rod Series Blues Junior Nos 15W 1X12 Tube Guitar Combo Amp
"The Blues Jr. NOS takes Fender's 15W gem and gives it the true vintage treatment with tweed covering and a vintage-style 12"" Jensen speaker. Its power is generated by an all-tube signal path using a pair of EL84 Groove Tube output tubes and 3 - 12AX7 pr

MORE...


520.00
329.00

Tech 21 Trademark 30 30W Guitar Combo/Di Amplifer
"The Trademark 30 single-channel 1x10 guitar amp features a modified version of the super flexible SansAmp GT2 pedal design at its heart. Construct your tone by selecting amp character, gain structure, and speaker type, and then use the drive controls and

MORE...


1349.00
1079.00

Hughes & Kettner Switchblade 100 Guitar Amp Head
"The Switchblade 100 guitar amp head has 4 channels that put the full arsenal of classic tones at your fingertips, from spine-tingling clean and crunch to singing lead and crushing, saturated sound. It seamlessly integrates all-tube preamp and power secti

MORE...


800.01
799.99

Fender Blues Deluxe Reissue 40W 1X12 Combo Amp
"The Fender Blues Deluxe Reissue 40W 1x12"" Combo Amp rocks - and not just for the blues! In 1993 Fender released the Blues series amps to great success and acclaim. These modern versions of vintage Fender amps from the '50s improved those designs with ch

MORE...


649.98
399.99

Randall Isolation 12 Speaker Cab
"Essential whenever or wherever you're unable to crank full performance volume and tone. The concept is simple. A speaker is mounted in a completely closed, hinged cabinet with a microphone suspended inside. The cab has 1/4"" in and outs, as well as a mic

MORE...


131.16
77.65

Rockman Guitar Ace Headphone Amp
"The Rockman Guitar Ace headphone amp lets you hear your instrument's dynamic range and clarity to inspire you to ""pick up your guitar and play"". This high-quality, low-priced headphone amps offers built-in compression, volume control, and auxiliary ste

MORE...


568.73
349.99

Randall Rx412 Cabinet Black
"Randall's RX412 cabinet delivers huge sound that rivals the tone and power of much larger, more expensive boxes. Much of its power comes from the 4 - 12"" Randall Jaguar speakers, but throw in the RX tone circuits and it delivers plenty of tight lows and

MORE...


55.01
32.95

Fender Mini Deluxe Amp
"The Fender Mini Deluxe Amp has a level of detail unmatched by any other mini amplifier. Functional ""dogbone"" handle, chrome control plate, mini chicken-head knobs. And the Mini Deluxe has Fender tone, too!One watt of powerSingle 8 ohm, two-inch speaker

MORE...


4040.00
2899.99

Marshall Jvm Series Jvm410c Tube Combo Amp
"In a nutshell, the Marshall all-valve, 4-channel JVM410C 100-Watt, 2x12"" combo is the most versatile Marshall amplifier ever made. It also boasts more Gain than any other Marshall to date - and that's really saying something!!Each of its 4-channels - Cl

MORE...


812.49
599.99

Blackstar Artisan Series 212 120W 2X12 Guitar Extension Cabinet Burgundy
"The Blackstar Artisan 212 guitar speaker cabinet is a classic-sized 2x12 design packed with Celestion Vintage 30 speakers. Constructed from premium grade materials and using traditional methods, the Artisan A 212 speaker cab's finger-jointed, birch-ply c

MORE...


40.01
36.99

Fender Mini Tone-Master Amp
"The Fender Mini Tone-Master Amp is a miniaturized version of the classic Tone-Master. The Mini Tone-Master boasts glorious tone considering its miniscule size. All the authentic Fender details are here: cab corners, retro grille cloth, and vintage white

MORE...


3332.00
2499.00

Fryette Pittbull Fifty/Cl 50W Tube Guitar Amp Head Black
"The Pittbull Fifty/CL provides two channels of unapologetic attitude with a 50-watt power plant, delivering thick, touch-sensitive response with a decidedly British persuasion. Pittbull Series amps have been used on countless recordings and tours includi

MORE...


3149.00
2999.00

Fryette Fryette G100 Cl/Eq Pitbull Gtr Head Black
"The Pittbull Hundred/CL provides two channels of unapologetic attitude with a 100-watt power plant, delivering thick, touch-sensitive response with a decidedly British persuasion. Matt Blackett of Guitar Player Magazine wrote, ""The Hundred/CLs red chann

MORE...


4640.00
3049.99

Marshall Jvm410h And 1936 2X12 Tube Guitar Half Stack
"There's nothing to lose and a lot of gain with this Marshall JVM410H Tube Amp Head and 1936 2 x 12 Half Stack kit, a foot-stomping deal if there ever was one. JVM410H Tube Amp HeadIn a nutshell, the Marshall all-valve, 4-channel JVM410H 100-Watt tube hea

MORE...


50.01
39.99

Fender '57 Mini Twin Amp
"The Mini '57 Twin is a super-cool little jammer with a realistic vintage visual vibe. The genuine tweed-covered wood cab contains built-in distortion; power, volume, and tone controls; plus one serious watt of power and 2 - 2"" speakers. A 9V power adapt

MORE...


[back] [1] [2] 3 [4] [5] [6] [7] [8] [9] [10] [11] [12] [13] [14] [15] [16] [17] [18] [19] [20] [21] [22] [23] [24] [25] [26] [27] [28] [29] [30] [31] [32] [33] [34] [35] [36] [37] [38] [39] [40] [41] [42] [43] [44] [45] [46] [47] [48] [49] [50] [51] [52] [53] [54] [55] [56] [57] [58] [59] [60] [61] [62] [63] [64] [65] [66] [67] [68] [69] [70] [71] [72] [73] [74] [75] [76] [77] [78] [79] [80] [81] [82] [83] [84] [85] [86] [87] [88] [89] [90] [91] [92] [93] [94] [95] [96] [97] [98] [99] [100] [101] [102] [103] [104] [105] [106] [107] [108] [109] [110] [111] [112] [113] [114] [115] [116] [117] [118] [119] [120] [121] [122] [123] [124] [125] [126] [127] [128] [129] [130] [131] [132] [133] [134] [135] [136] [137] [138] [139] [140] [141] [142] [143] [144] [145] [146] [147] [148] [149] [150] [151] [152] [153] [154] [155] [156] [157] [next]

Only $14.49
CLICK HERE


---

Only $12.99
CLICK HERE


---

Only $84.99
CLICK HERE
---
4400.00
3499.99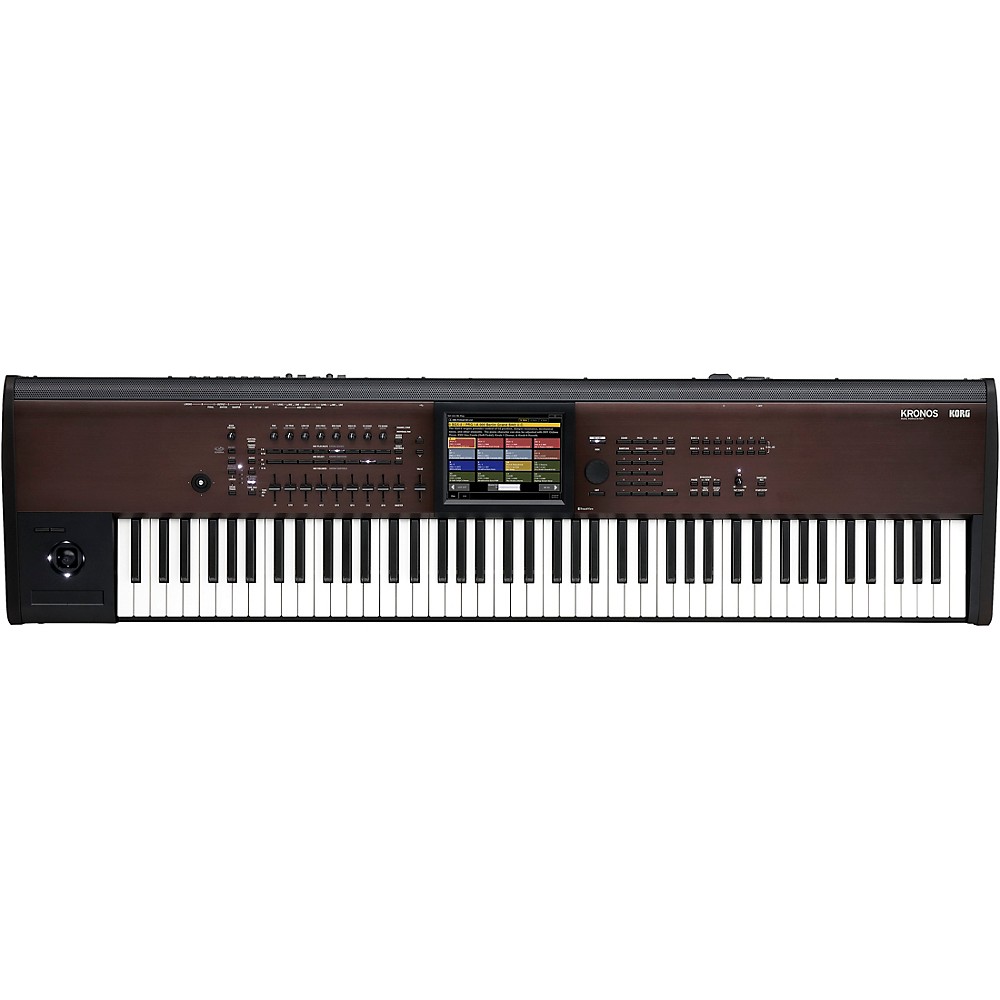 Refurbished Korg Kronos With New Light Touch 88-Note Action And Lighter Body
"The Korg KRONOS has established itself as a premier performance and recording keyboard instrument, and serves as the chief controller and sound source hub for countless musicians and studios all over the world. With its position in the marketplace firmly

More Synthesizers And Workstations
---
3299.00
3299.00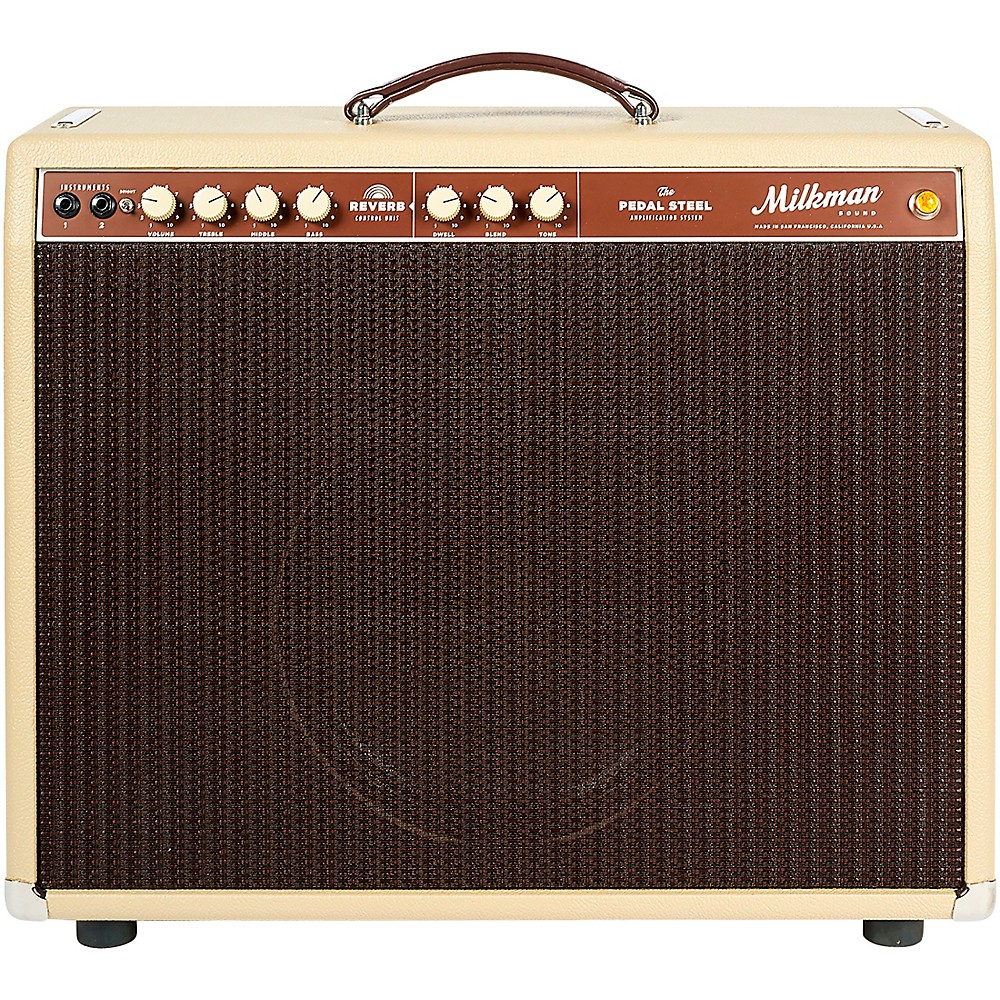 Milkman Sound 85W Pedal Steel 85W 1X12 Tube Guitar Combo Amp With Celestion Alnico Creamback Speaker Vanilla 12 Celestion Alnico Cream
"The Milkman 85W Amplifier is the flagship of the Milkman line. It has incredible headroom, feel and tone. Whether you are using it for steel guitar, or 6-string guitar, this amplifier is going to sing for you. Playing this amplifier is like fingerprintin

More Guitar Amplifiers
---