Sunday, July 22nd 2018.
Guitar Amps and Amplifiers
Guitar amps by the biggest brand name manufacturers in the music industry. Our lineup includes bass amps, acoustic guitar amps as well as electric guitar amps all for the best prices on the net. Famous names like Fender, Gibson, Peavey, Crate, Marshall, Behringer, Line 6 and others
[back] [1] [2] [3] [4] [5] [6] [7] [8] [9] [10] [11] [12] [13] [14] [15] [16] [17] [18] [19] [20] 21 [22] [23] [24] [25] [26] [27] [28] [29] [30] [31] [32] [33] [34] [35] [36] [37] [38] [39] [40] [41] [42] [43] [44] [45] [46] [47] [48] [49] [50] [51] [52] [53] [54] [55] [56] [57] [58] [59] [60] [61] [62] [63] [64] [65] [66] [67] [68] [69] [70] [71] [72] [73] [74] [75] [76] [77] [78] [79] [80] [81] [82] [83] [84] [85] [86] [87] [88] [89] [90] [91] [92] [93] [94] [95] [96] [97] [98] [99] [100] [101] [102] [103] [104] [105] [106] [107] [108] [109] [110] [111] [112] [113] [114] [115] [116] [117] [118] [119] [120] [121] [122] [123] [124] [125] [126] [127] [128] [129] [130] [131] [132] [133] [134] [135] [136] [137] [138] [139] [140] [141] [142] [143] [144] [145] [146] [147] [148] [149] [150] [151] [152] [153] [154] [155] [156] [157] [next]
600.01
599.99

Fender Bassbreaker 15W Tube Guitar Amp Head
"Supercharged with a plethora of flexible features, the Bassbreaker 15 is a top-notch performer for stage or studio. This chameleon-like amp creates its magic with a trio of 12AX7 preamp tubes feeding into two EL84 power tubes for 15 watts of tight, moder

MORE...


2849.99
2849.99

Morgan Amplification Sw50r 1X12 50W Tube Guitar Combo Amp With Spring Reverb
"The Morgan SW50R 50W 1x12"" tube combo starts with the circuit from the SW50 and then adds three-spring, tube-driven reverb pushed through a 12"" Celestion G12H75 Creamback speaker. The SW50R offers the same tonality of the SW50 including its ultra-sensi

MORE...


389.99
279.99

Blackstar Id:Core Beam 20W 2X3 Bluetooth Combo Amp
"Based on the critically acclaimed and best-selling ID:Core series, the Blackstar ID:Core BEAM (Bass, Electric, Acoustic, Music) takes incredible guitar tone into the home and becomes the central hub for instruments and stunning music playback. For the fi

MORE...


636.00
579.00

Bad Cat Lg 1X12 Guitar Speaker Cab Silver Silver
"The Bad Cat 1x12 cab is a perfect match for Bad Cat amps. Constructed of 13-ply Baltic birch, it features a single 12"" proprietary Bad Cat Celestion speaker.12"" proprietary Bad Cat Celestion speaker13-ply Baltic birch"

MORE...


779.00
599.99

Roland Jc-40 40W 2X10 Jazz Chorus Guitar Combo Amp
"The JC-40 Jazz Chorus delivers Roland' renowned ""JC clean"" tone and signature stereo chorus effect in a compact combo amp with evolved features for the modern guitarist. Like the flagship JC-120 amp that it's based on, the JC-40 offers a classic stereo

MORE...


1699.00
1699.00

Isp Technologies Vector 212 400W 2X12 Powered Extension Speaker Cab
"ISP Technologies Vector 212 is an active two-channel guitar amplification system with a 100W guitar amplifier channel delivering power to a Celestion G12T-75 guitar speaker and a second channel delivering 300 watts RMS to an internal tuned 12-inch subwoo

MORE...


599.99
499.94

Peavey 6505 Mh Micro 20W Tube Guitar Amp Head
"Part of Peavey's celebrated 6505 Series, the all-tube 6505 MH authentically produces the legendary tones of the Peavey 6505 in a small, portable package. The 6505 MH has two channels that follow the same gain structure and voicing of its iconic big broth

MORE...


949.98
479.98

Acoustic Lead Guitar Series G120h Dsp 120W W/G412a 4X12 Stereo Guitar Speaker Cabinet
"The Lead Guitar Series from Acoustic Amplification embraces the legendary heritage of Acoustic's legacy. Capable of limitless tones spanning every genre of playing, the G120H DSP guitar amp head's 120W of power and will fill any room with rich, pure soun

MORE...


299.00
239.00

Jet City Amplification Jettenuator Amp Power Attenuator
"The Jet City 100 watt attenuator has some useful features, making it an excellent tool for both live and recording. Amp inputs at 4-, 8-, and 16-ohms makes Jettenuator more versatile than other attenuators. The continuous attenuation control lets you set

MORE...


1750.00
1299.00

Supro 1622Rt Tremo-Verb 25W 1X10 Tube Guitar Combo Amp
"The 1622RT Tremo-Verb is a feature-rich update to the coveted late-'60s Supro 1x10 combo platform. This compact, Class-A, 6973-powered bruiser pushes a loud 25 watts through a custom-made 10 speaker to capture the old-school Supro magic in an amp you can

MORE...


3099.00
2799.99

Aer Domino 3 2X8 200W Stereo Acoustic Guitar Combo Amp
"Originally conceived as an update to the Domino 2, the Domino 3 emerged as a completely different class of acoustic combo amplifier. Domino 3 is truly stereo, with two twin cone speakers and high performance power-amps. Two independent effect units, with

MORE...


674.99
449.99

Bugera Infinium 55W 1X12 Tube Guitar Combo Amp
"Building on Bugera's original and inspired V55 amp design, the impressively full-featured and hand-built, 55-Watt, 2-Channel Vintage V55 Infinium tube combo amplifier not only exudes vintage sound and style, but possesses modern features that will launch

MORE...


399.99
399.99

Fender Bassbreaker 007 7W Tube Guitar Amp Head
"Bassbreaker series guitar amplifiers continue Fender's storied lineage with a kind of ""parallel evolution"" that evokes the dawn of hard rock. Bassbreaker breaks away from tradition with features that add up to pure tube greatness. Powerful and unpreten

MORE...


1399.00
999.99

Boss Waza 212 - 2X12 Guitar Amplifier Cabinet
"The BOSS Waza Amp Cabinet 212 is specially crafted for compatibility with the Waza Amp Head, and is a combination born of the same innovative spirit used in pursuit of the ideal rock sound from the beginning of the rock era. The Waza Amp Head and Cabinet

MORE...


79.99
69.99

Blackstar Fly 3 3W 1X3 Bass Mini Guitar Amp
"Blackstar's FLY 3 BASS is the compact mini amp for your bass guitar. Combining optional battery power, two channels, EQ and a compressor, it's the perfect take-anywhere bass amp. Whether playing bass, or playing your music, take your FLY 3 BASS with you

MORE...


[back] [1] [2] [3] [4] [5] [6] [7] [8] [9] [10] [11] [12] [13] [14] [15] [16] [17] [18] [19] [20] 21 [22] [23] [24] [25] [26] [27] [28] [29] [30] [31] [32] [33] [34] [35] [36] [37] [38] [39] [40] [41] [42] [43] [44] [45] [46] [47] [48] [49] [50] [51] [52] [53] [54] [55] [56] [57] [58] [59] [60] [61] [62] [63] [64] [65] [66] [67] [68] [69] [70] [71] [72] [73] [74] [75] [76] [77] [78] [79] [80] [81] [82] [83] [84] [85] [86] [87] [88] [89] [90] [91] [92] [93] [94] [95] [96] [97] [98] [99] [100] [101] [102] [103] [104] [105] [106] [107] [108] [109] [110] [111] [112] [113] [114] [115] [116] [117] [118] [119] [120] [121] [122] [123] [124] [125] [126] [127] [128] [129] [130] [131] [132] [133] [134] [135] [136] [137] [138] [139] [140] [141] [142] [143] [144] [145] [146] [147] [148] [149] [150] [151] [152] [153] [154] [155] [156] [157] [next]

Only $14.49
CLICK HERE


---

Only $12.99
CLICK HERE


---

Only $84.99
CLICK HERE
---
4400.00
3499.99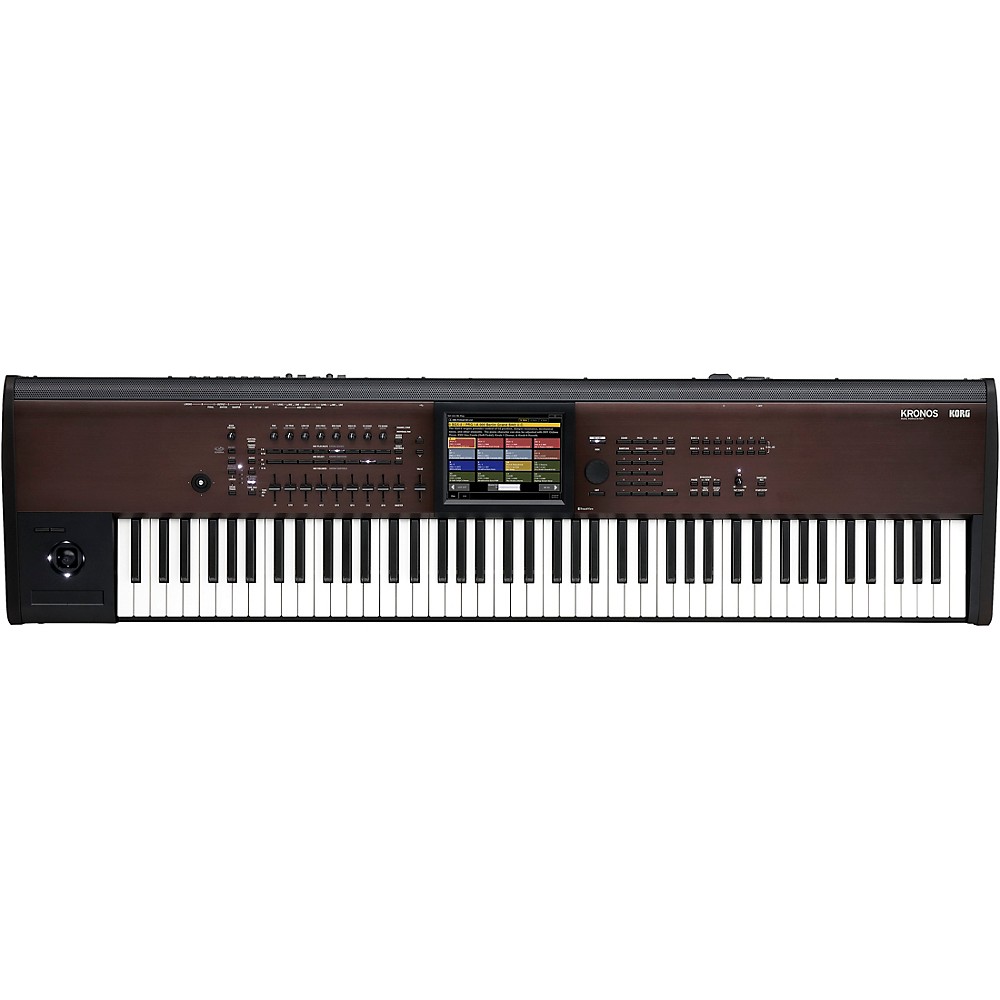 Refurbished Korg Kronos With New Light Touch 88-Note Action And Lighter Body
"The Korg KRONOS has established itself as a premier performance and recording keyboard instrument, and serves as the chief controller and sound source hub for countless musicians and studios all over the world. With its position in the marketplace firmly

More Synthesizers And Workstations
---
3299.00
3299.00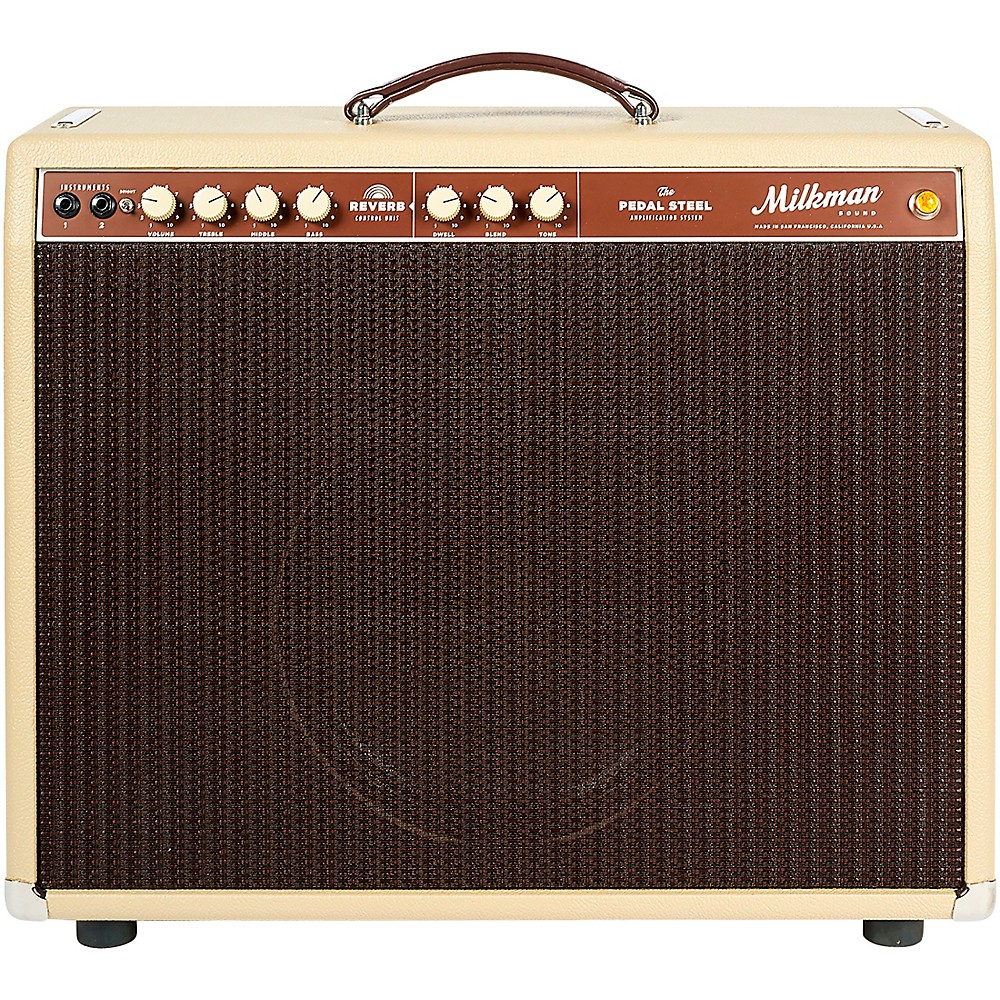 Milkman Sound 85W Pedal Steel 85W 1X12 Tube Guitar Combo Amp With Celestion Alnico Creamback Speaker Vanilla 12 Celestion Alnico Cream
"The Milkman 85W Amplifier is the flagship of the Milkman line. It has incredible headroom, feel and tone. Whether you are using it for steel guitar, or 6-string guitar, this amplifier is going to sing for you. Playing this amplifier is like fingerprintin

More Guitar Amplifiers
---