Sunday, July 22nd 2018.
Guitar Amps and Amplifiers
Guitar amps by the biggest brand name manufacturers in the music industry. Our lineup includes bass amps, acoustic guitar amps as well as electric guitar amps all for the best prices on the net. Famous names like Fender, Gibson, Peavey, Crate, Marshall, Behringer, Line 6 and others
[back] [1] [2] [3] [4] [5] [6] [7] [8] [9] [10] [11] [12] [13] [14] [15] [16] [17] [18] [19] [20] [21] 22 [23] [24] [25] [26] [27] [28] [29] [30] [31] [32] [33] [34] [35] [36] [37] [38] [39] [40] [41] [42] [43] [44] [45] [46] [47] [48] [49] [50] [51] [52] [53] [54] [55] [56] [57] [58] [59] [60] [61] [62] [63] [64] [65] [66] [67] [68] [69] [70] [71] [72] [73] [74] [75] [76] [77] [78] [79] [80] [81] [82] [83] [84] [85] [86] [87] [88] [89] [90] [91] [92] [93] [94] [95] [96] [97] [98] [99] [100] [101] [102] [103] [104] [105] [106] [107] [108] [109] [110] [111] [112] [113] [114] [115] [116] [117] [118] [119] [120] [121] [122] [123] [124] [125] [126] [127] [128] [129] [130] [131] [132] [133] [134] [135] [136] [137] [138] [139] [140] [141] [142] [143] [144] [145] [146] [147] [148] [149] [150] [151] [152] [153] [154] [155] [156] [157] [next]
1595.00
1199.00

Supro 1624T Dual-Tone 24W 1X12 Tube Guitar Combo Amp
"The Dual-Tone 1x12 combo amplifier is the undeniable rock star of the mid-'60s Supro amplifier lineup. Vintage 1624T amps have been sought-after for decades because they embody the most desirable aspects of the Supro sound. As the Dual-Tones volume knob

MORE...


1079.99
799.99

Blackstar Artist Series 15W 1X12 Tube Guitar Combo Amp
"Blackstar's award-winning Artisan handwired amps are used by many of the best artists around the world. Their new Artist Series takes the incredible tone, features and classic styling of Artisan and adds channel switching, Blackstar's Infinite Shape Feat

MORE...


1999.99
1999.99

Morgan Amplification Abbey 20W Tube Guitar Head
"The Morgan Abbey C 20W guitar head is a classic Class A cathode biased EL84 amplifier in the style of the old British top boost design. The design has been updated to the 21st century with some player comforts that make the amplifier easier to use with a

MORE...


899.99
549.99

Dv Mark Fgc121 Frank Gambale Signature 120W 1X12 Guitar Combo Amp
"The FGC 121 Frank Gambale signature combo features two independent channels with separate gain, EQ controls and presence, to tailor your favorite sounds from extremely clean to highly distorted. The professional-grade 120W DV Mark solid-state power amp a

MORE...


1139.00
599.97

Orange Amplifiers Limited Edition Tiny Terror 15W 1X12 Tube Guitar Combo Amp With Celestion Greenback
"All the classic Orange Tiny Terror tone from the original head in a handy 1x12 combo format. The internal Celestion 1x12 Greenback speaker complements the Terrors iconic character brilliantly, providing the perfect balance between modern lows and vintage

MORE...


619.99
449.99

Vox V212c Custom 2X12 Speaker Cabinet Black
"Designed to complement the Vox AC15CH and AC30CH heads, the V212C 2x12 delivers the classic VOX sound through two trusty Celestion G12M Greenback speakers. The V212C is also a great addition to the AC30 Custom combo when you need more volume and stage pr

MORE...


1310.00
799.99

Yamaha Thr100hd 100W Modeling Guitar Amp Head
"The THR100H Dual packs true dual-amp functionality into a single 5kg package. Both amps feature five custom-voiced amp types with natural, organic overdrive, Yamahas ultra-dynamic power amp with selectable output tube simulations and selectable class A o

MORE...


1249.99
950.53

Engl Metalmaster 20W Tube Guitar Amp Head With Reverb
"The Engl MetalMaster 20 head offers 20W of tube-flavored brutality built specifically for the heavy riffing and shredding solos that the metal gods demand. Featuring two channels (clean and lead), a switchable FX loop, built-in reverb, a mid-scoop switch

MORE...


1686.99
1349.99

Engl Tube Poweramp E810/20
"This amazing stereo tube poweramp with EL84 power tubes delivering 2 x 20 watts with two poweramp channels left and right comes in a very compact unit through one rack unit height only. Absolute authentic tube sound due to fully tube technology featuring

MORE...


2499.99
1999.99

Engl E651 Artist Edition 100W Tube Guitar Amp Head
"The Engl Artist Edition was developed as a modified version of an E650 Blackmore Signature head, originally used from 2006 as a studio amp by Gary Moore. This first unit was eventually returned to Engl upon Gary' passing. Although based on the E650, Engl

MORE...


699.99
499.99

Laney Irt-X 200W Rms Powered Expansion Guitar Cabinet
"The IRT-X is not an extension cabinetits a 200W RMS powered extension cabinet. The key isElectro- Mechanical Reactive Linking (ERL).Unlike an extension cabinetwhich sits after your output section, the IRT-X sits between your amp's output section and your

MORE...


3499.00
2499.99

Boss Waza 150W Guitar Amp Head
"The BOSS Waza Amp Head is a rugged 150-watt amp born of the same innovative spirit used in pursuit of the ideal rock sound from the beginning of the rock era. The Waza Amp Head and companion cabinets are rooted in the long history of rock amp development

MORE...


599.99
399.99

Bugera V55hd Infinium 55W Tube Guitar Amp Head
"Building on Bugera's original and inspired V55 amp design, the impressively full-featured and hand-built, 55-Watt, 2-Channel Vintage V55 Infinium tube combo amplifier not only exudes vintage sound and style, but possesses modern features that will launch

MORE...


2699.00
2699.00

Friedman Buxom Betty 40W Tube Guitar Amp Head
"Friedman' Buxom Betty brings together British and American tone in one great sounding package. The Buxom Betty is a 40W, 5881-powered, single-channel amp that delivers classic American cleans all the way to vintage British crunch by merely by turning up

MORE...


1879.00
1379.00

Orange Amplifiers Th30c 30W 1X12 Tube Guitar Combo Amp Orange
"The TH30 Combo offers the perfect balance between power and portability and is ideal for regular gigging. It's small and light enough to be portable while also offering a phenomenal tonal range for use in the studio environment.Power: 30W (tube)Tubes: fo

MORE...


[back] [1] [2] [3] [4] [5] [6] [7] [8] [9] [10] [11] [12] [13] [14] [15] [16] [17] [18] [19] [20] [21] 22 [23] [24] [25] [26] [27] [28] [29] [30] [31] [32] [33] [34] [35] [36] [37] [38] [39] [40] [41] [42] [43] [44] [45] [46] [47] [48] [49] [50] [51] [52] [53] [54] [55] [56] [57] [58] [59] [60] [61] [62] [63] [64] [65] [66] [67] [68] [69] [70] [71] [72] [73] [74] [75] [76] [77] [78] [79] [80] [81] [82] [83] [84] [85] [86] [87] [88] [89] [90] [91] [92] [93] [94] [95] [96] [97] [98] [99] [100] [101] [102] [103] [104] [105] [106] [107] [108] [109] [110] [111] [112] [113] [114] [115] [116] [117] [118] [119] [120] [121] [122] [123] [124] [125] [126] [127] [128] [129] [130] [131] [132] [133] [134] [135] [136] [137] [138] [139] [140] [141] [142] [143] [144] [145] [146] [147] [148] [149] [150] [151] [152] [153] [154] [155] [156] [157] [next]

Only $14.49
CLICK HERE


---

Only $12.99
CLICK HERE


---

Only $84.99
CLICK HERE
---
4400.00
3499.99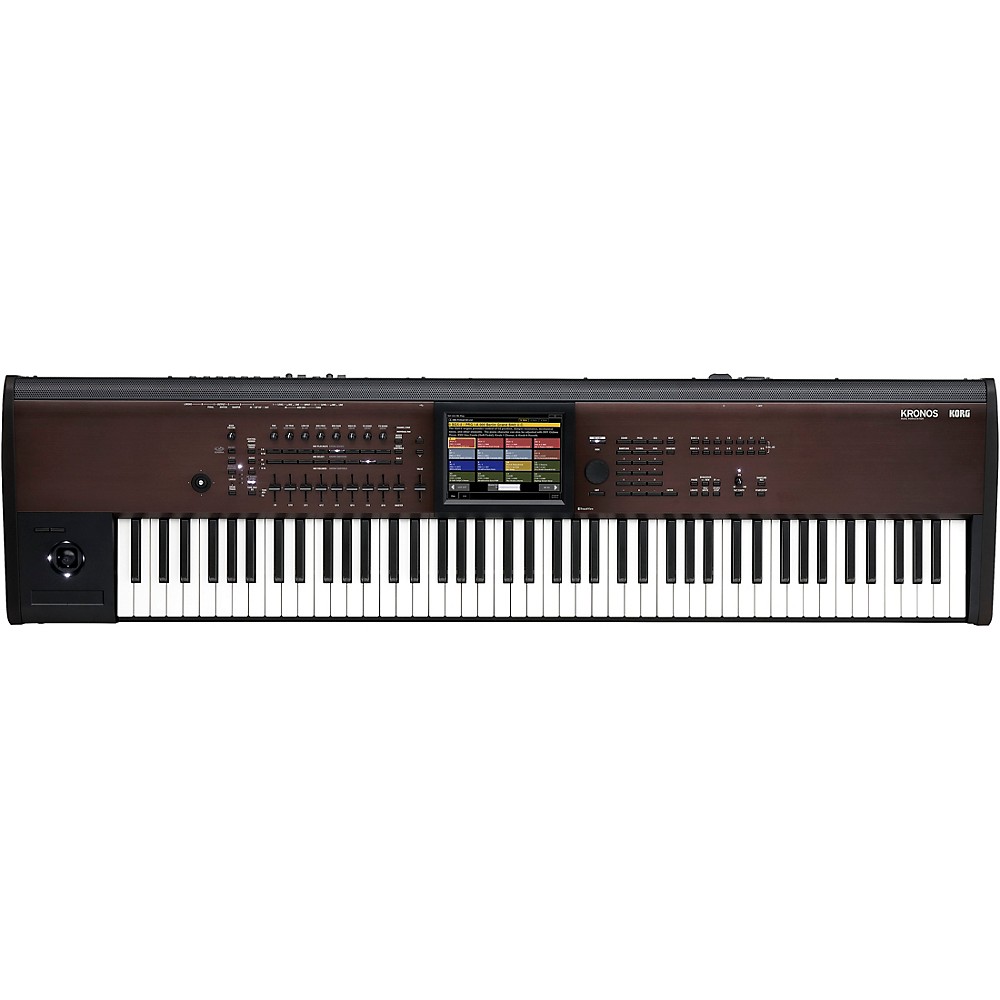 Refurbished Korg Kronos With New Light Touch 88-Note Action And Lighter Body
"The Korg KRONOS has established itself as a premier performance and recording keyboard instrument, and serves as the chief controller and sound source hub for countless musicians and studios all over the world. With its position in the marketplace firmly

More Synthesizers And Workstations
---
3299.00
3299.00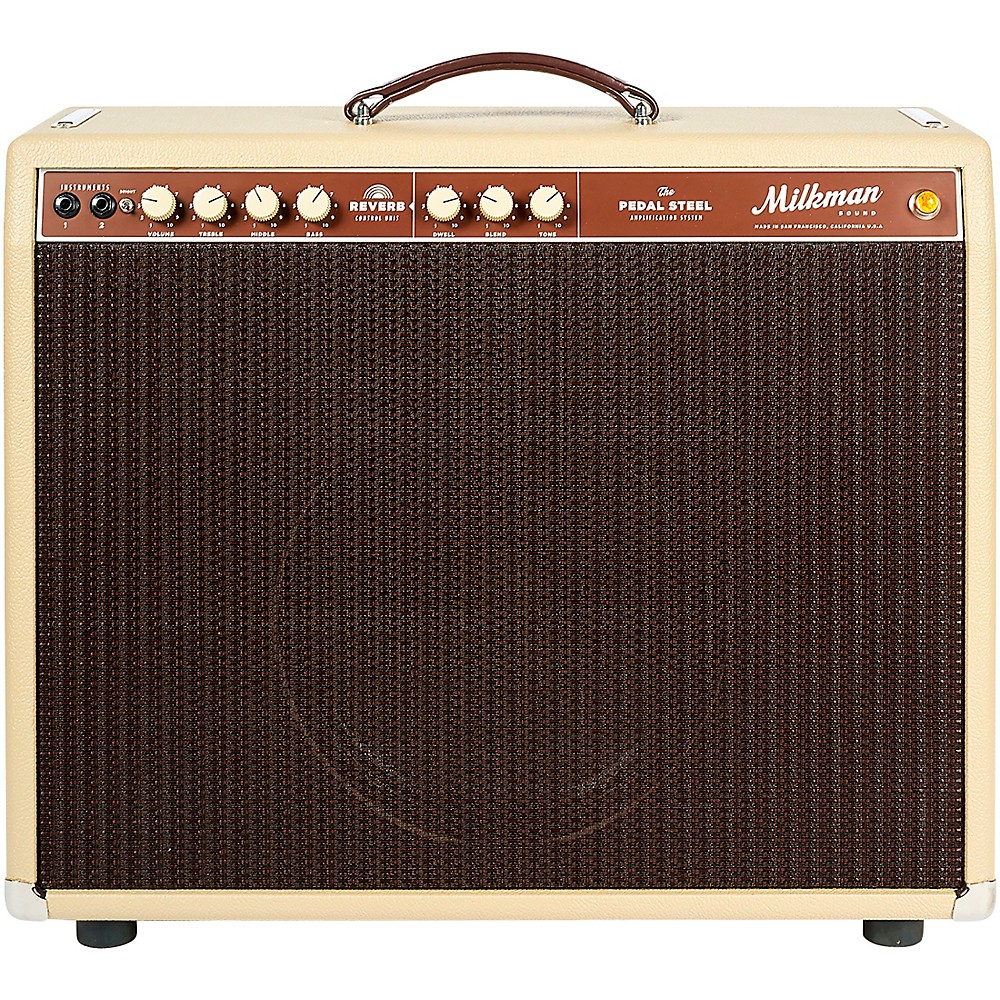 Milkman Sound 85W Pedal Steel 85W 1X12 Tube Guitar Combo Amp With Celestion Alnico Creamback Speaker Vanilla 12 Celestion Alnico Cream
"The Milkman 85W Amplifier is the flagship of the Milkman line. It has incredible headroom, feel and tone. Whether you are using it for steel guitar, or 6-string guitar, this amplifier is going to sing for you. Playing this amplifier is like fingerprintin

More Guitar Amplifiers
---