Sunday, July 22nd 2018.
Guitar Amps and Amplifiers
Guitar amps by the biggest brand name manufacturers in the music industry. Our lineup includes bass amps, acoustic guitar amps as well as electric guitar amps all for the best prices on the net. Famous names like Fender, Gibson, Peavey, Crate, Marshall, Behringer, Line 6 and others
[back] [1] [2] [3] [4] [5] [6] [7] [8] [9] [10] [11] [12] [13] [14] [15] [16] [17] [18] [19] [20] [21] [22] 23 [24] [25] [26] [27] [28] [29] [30] [31] [32] [33] [34] [35] [36] [37] [38] [39] [40] [41] [42] [43] [44] [45] [46] [47] [48] [49] [50] [51] [52] [53] [54] [55] [56] [57] [58] [59] [60] [61] [62] [63] [64] [65] [66] [67] [68] [69] [70] [71] [72] [73] [74] [75] [76] [77] [78] [79] [80] [81] [82] [83] [84] [85] [86] [87] [88] [89] [90] [91] [92] [93] [94] [95] [96] [97] [98] [99] [100] [101] [102] [103] [104] [105] [106] [107] [108] [109] [110] [111] [112] [113] [114] [115] [116] [117] [118] [119] [120] [121] [122] [123] [124] [125] [126] [127] [128] [129] [130] [131] [132] [133] [134] [135] [136] [137] [138] [139] [140] [141] [142] [143] [144] [145] [146] [147] [148] [149] [150] [151] [152] [153] [154] [155] [156] [157] [next]
1499.99
999.99

Randall Thrasher 50W Tube Guitar Amp Head
"Engineered by world renowned amp guru, Mike Fortin, this amplifier is the result of countless hours of listening tweaking and perfecting the tight and relentless attack that the circuit delivers. The design is intended to offer a more focused approach to

MORE...


1795.00
1349.00

Supro 1690T Coronado 35W 2X10 Tube Guitar Combo Amp
"The 1690T Coronado is Supro's top-of-the-line 1964 reissue tube amplifier. True to the original, this luxurious 2x10, 35-Watt combo delivers remarkable dynamic range with a clear, full sound. The Coronado maintains clean headroom throughout a large chunk

MORE...


5050.00
3349.99

Marshall Jcm800 2203 Vintage Series 100W Guitar Tube Head With 1960A 300W 4X12 Cabinet Angled
"This JCM800 reissue, 2203 model ('81-'84) is one of the most highly respected 100 Watt Marshall heads. Originally evolving from the ""Plexi"" head, the JCM800 was one of Marshall's first amplifiers to feature a master volume control.The JCM800 2203 remai

MORE...


1249.00
999.00

Hughes & Kettner Tubemeister 40 Deluxe Head Black
"TubeMeister Deluxe 40 takes the bestselling Meister lunchbox amp format to a whole new level, with boutique tube tones inspired by the most-loved channels of Hughes & Kettners award-winning TriAmp Mark 3 flagship and a bunch of killer new features to

MORE...


3099.00
3099.00

Diezel D-Moll 100W Tube Guitar Amp Head
"The Diezel D-Moll is a muscular 100-watt head that delivers everything from sparkling cleans to blistering dirty sounds from a quartet of JJ KT-77 output tubes and six 12AX7 preamp tubes. Features include three MIDI-switchable preamp sections (""clean, "

MORE...


3099.00
3099.00

Diezel Paul 45W Tube Guitar Amplifier Head
"The Diezel Paul is a 45-watt head that delivers sparkling cleans to great dirty sounds paired added by a singing lead channel from a pair of JJ KT77 output tubes and six 12AX7 preamp tubes. Features include three MIDI-switchable preamp sections (""clean"

MORE...


494.99
329.99

Bugera Vintage V22hd 22W Tube Guitar Amp Head
"Building on Bugera's original Vintage V22, which has become a modern classic and inspired combo amp design, the impressive and hand-built 22-Watt, 2-Channel Vintage V22HD amplifier head exudes vintage tone and style, plus possesses modern features that w

MORE...


840.00
699.00

Fryette Ps-2 Power Station Integrated Reactance Amplifier
"The Fryette Power Station Integrated Reactance Amplifier is an easy to use Power Attenuator for controlling the volume of high-powered amplifiers with none of the drawbacks of a conventional attenuator, and a Tube Power Booster that can turn any mini-amp

MORE...


849.99
599.99

Egnater Rebel-20 Mark Ii 20W Guitar Tube Head
"The original Rebel-20 launched in 2008, took the amp industry by storm and in the process helped create the now popular ""lunch box"" amp category. With over 10,000 satisfied players and countless worldwide accolades including Guitar Player's Editors pic

MORE...


2999.00
2149.00

Orange Amplifiers Rockerverb 100 Mkiii 100W Tube Guitar Amp Head Black
"Celebrating its 10th anniversary last year, the Rockerverb Series demonstrates better than anything else that a workhorse amp can be a master of all trades. New for spring 2015, the Rockerverb 100 MKIII head combines over a decade of user feedback with a

MORE...


999.99
999.99

Fender Bassbreaker 45W 2X12 Tube Guitar Combo Amp
"The late-50s tweed-covered Fender Bassman is often called the grandfather of all amps. It is beloved by guitarists worldwide for its simplicity, versatility, dynamic range, warm tube overdrive, stage-filling power and rugged roadworth

MORE...


119.00
99.00

Orange Amplifiers Crush12 12W 1X6 Guitar Combo Amp Orange
"The smallest of the full-format Crush models, the Orange Crush 12 12W guitar combo is designed for guitarists with a no-nonsense attitude to quality tone. Featuring a powerful 3-band EQ, dedicated overdrive control, plus Orange's new CabSim-loaded headph

MORE...


1800.00
1299.95

Marshall Mini Silver Jubilee 20W Tube Guitar Head Silver
"The JCM25/50 Silver Jubilee Series was produced in 1987 to celebrate 25 years of Marshall Amplification and 50 years of Jim Marshall being in the music business.The 20-watt 2525 Mini Jubilee is expertly crafted and is designed, engineered and constructed

MORE...


1649.02
1649.00

Prs Archon 50W 1X12 Guitar Tube Combo Amp
"The Archon 50 50W 1x12"" guitar combo continues Archon's promise of delivering full, lush gain while offering a clean channel that players of all genres will appreciate. With 50 watts, switchable to 25 via the amp's back panel, the Archon 50 breaks up at

MORE...


489.99
379.99

Vox Valvetronix Vt100x 100W 1X12 Digital Modeling Guitar Combo Amp
"The VOX VT100X 100W 1x12 combo features a brand new modeling engine and sounds even better than ever! By using VET (Virtual Element Technology), which is based on an analysis of the components and amp circuits themselves, VTX amplifiers produce the most

MORE...


[back] [1] [2] [3] [4] [5] [6] [7] [8] [9] [10] [11] [12] [13] [14] [15] [16] [17] [18] [19] [20] [21] [22] 23 [24] [25] [26] [27] [28] [29] [30] [31] [32] [33] [34] [35] [36] [37] [38] [39] [40] [41] [42] [43] [44] [45] [46] [47] [48] [49] [50] [51] [52] [53] [54] [55] [56] [57] [58] [59] [60] [61] [62] [63] [64] [65] [66] [67] [68] [69] [70] [71] [72] [73] [74] [75] [76] [77] [78] [79] [80] [81] [82] [83] [84] [85] [86] [87] [88] [89] [90] [91] [92] [93] [94] [95] [96] [97] [98] [99] [100] [101] [102] [103] [104] [105] [106] [107] [108] [109] [110] [111] [112] [113] [114] [115] [116] [117] [118] [119] [120] [121] [122] [123] [124] [125] [126] [127] [128] [129] [130] [131] [132] [133] [134] [135] [136] [137] [138] [139] [140] [141] [142] [143] [144] [145] [146] [147] [148] [149] [150] [151] [152] [153] [154] [155] [156] [157] [next]

Only $14.49
CLICK HERE


---

Only $12.99
CLICK HERE


---

Only $84.99
CLICK HERE
---
4400.00
3499.99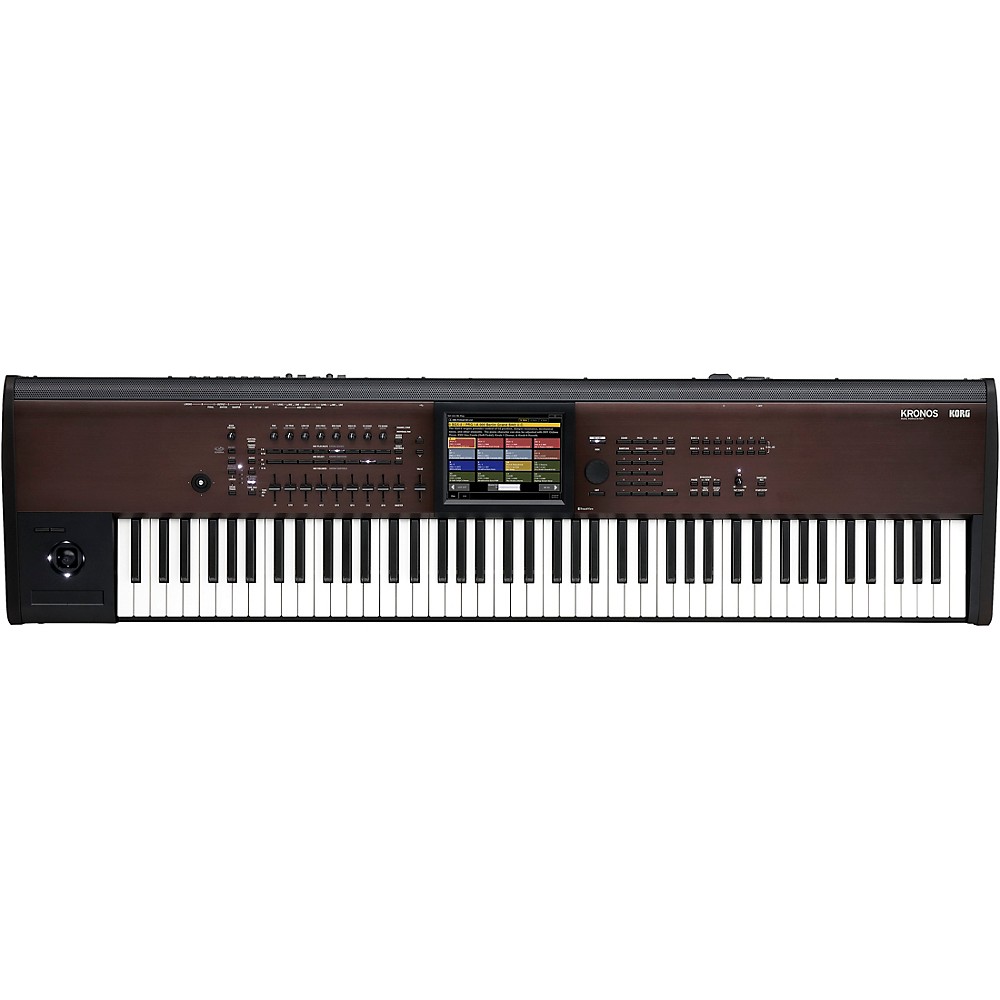 Refurbished Korg Kronos With New Light Touch 88-Note Action And Lighter Body
"The Korg KRONOS has established itself as a premier performance and recording keyboard instrument, and serves as the chief controller and sound source hub for countless musicians and studios all over the world. With its position in the marketplace firmly

More Synthesizers And Workstations
---
3299.00
3299.00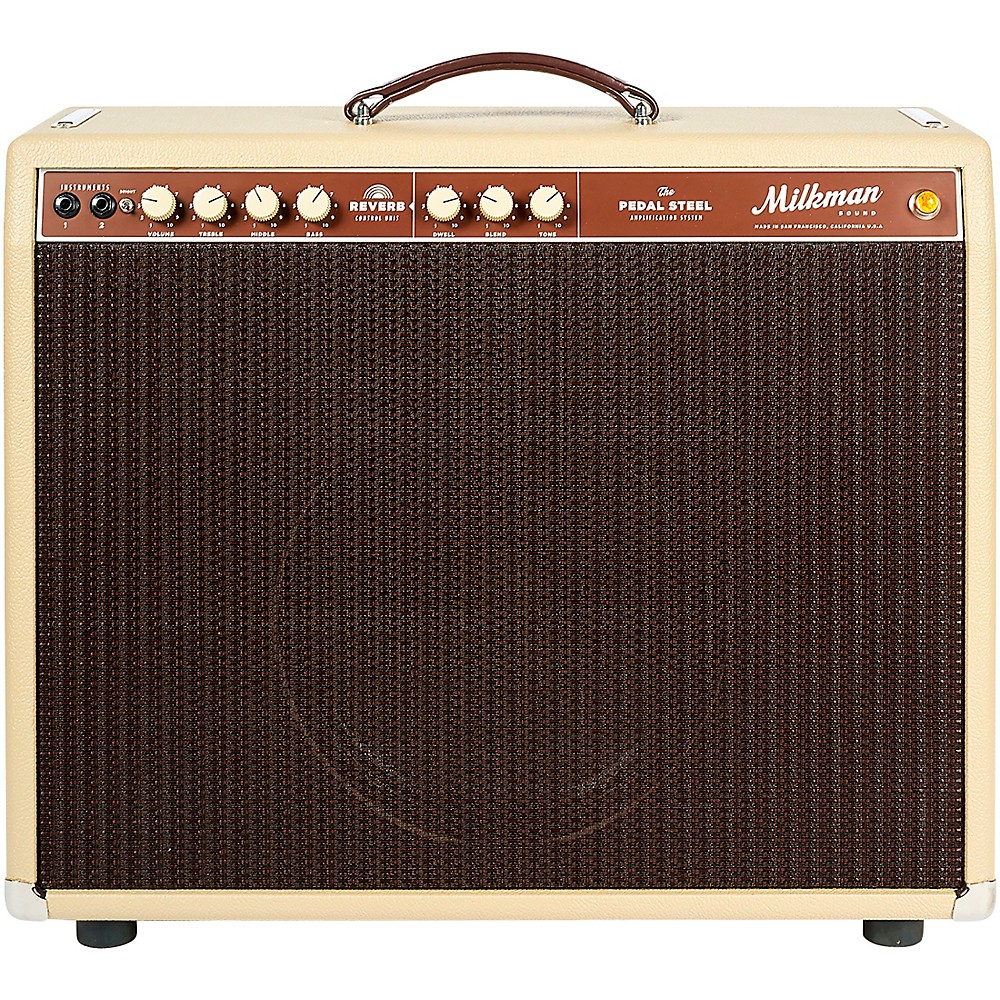 Milkman Sound 85W Pedal Steel 85W 1X12 Tube Guitar Combo Amp With Celestion Alnico Creamback Speaker Vanilla 12 Celestion Alnico Cream
"The Milkman 85W Amplifier is the flagship of the Milkman line. It has incredible headroom, feel and tone. Whether you are using it for steel guitar, or 6-string guitar, this amplifier is going to sing for you. Playing this amplifier is like fingerprintin

More Guitar Amplifiers
---