Sunday, July 22nd 2018.
Guitar Amps and Amplifiers
Guitar amps by the biggest brand name manufacturers in the music industry. Our lineup includes bass amps, acoustic guitar amps as well as electric guitar amps all for the best prices on the net. Famous names like Fender, Gibson, Peavey, Crate, Marshall, Behringer, Line 6 and others
[back] [1] [2] [3] [4] [5] [6] [7] [8] [9] [10] [11] [12] [13] [14] [15] [16] [17] [18] [19] [20] [21] [22] [23] 24 [25] [26] [27] [28] [29] [30] [31] [32] [33] [34] [35] [36] [37] [38] [39] [40] [41] [42] [43] [44] [45] [46] [47] [48] [49] [50] [51] [52] [53] [54] [55] [56] [57] [58] [59] [60] [61] [62] [63] [64] [65] [66] [67] [68] [69] [70] [71] [72] [73] [74] [75] [76] [77] [78] [79] [80] [81] [82] [83] [84] [85] [86] [87] [88] [89] [90] [91] [92] [93] [94] [95] [96] [97] [98] [99] [100] [101] [102] [103] [104] [105] [106] [107] [108] [109] [110] [111] [112] [113] [114] [115] [116] [117] [118] [119] [120] [121] [122] [123] [124] [125] [126] [127] [128] [129] [130] [131] [132] [133] [134] [135] [136] [137] [138] [139] [140] [141] [142] [143] [144] [145] [146] [147] [148] [149] [150] [151] [152] [153] [154] [155] [156] [157] [next]
2400.00
1799.99

Supro 1688T Big Star 25W 2X12 Tube Guitar Combo Amp
"The 1688T Big Star is the largest and most aggressive Supro 1964 Reissue amplifier. This all-tube luxury 2x12 combines the instantly recognizable tone of the Supro Class-A power amp with a pair of custom 12 drivers housed in a wide-body, vintage correct

MORE...


488.99
349.99

Blackstar Id:Core 100W 2X10 Guitar Combo Amp
"Expanding Blackstar's award-winning ID:Core line into the live environment are the new ID:Core Stereo 100 100W combo. These amps have the same incredible tone and versatility as their smaller brothers, but with the added benefits of a built-in looper and

MORE...


2799.00
1999.00

Orange Amplifiers Rockerverb 50 Mkiii 50W Tube Guitar Amp Head Black
"Celebrating its 10th anniversary last year, the Rockerverb Series demonstrates better than anything else that a workhorse amp can be a master of all trades. This version of the Rockerverb 50 MKIII head combines over a decade of user feedback with a numbe

MORE...


849.99
429.99

Dv Mark Guitar Friend 12 50W 1X12 Guitar Combo Amp
"The DV Mark DVC Guitar Friend 12 is a powerhouse 12-in. combo that will soon become a loyal friend to you and your guitar. It features two channels (clean/lead) with very easy-to-use controls, reverb, aux in jack (for CD or MP3 player) and a 1/8 in. head

MORE...


339.99
249.99

Vox Valvetronix Vt40x 40W 1X10 Guitar Modeling Combo Amp
"Part of the VTX Series, the Valvetronix VT40X is a perfect combination of innovation and tradition. These amps combine sophisticated modeling technology with a multi-stage tube pre-amp circuit to reproduce the unique distortion, touch sensitivity, and th

MORE...


1800.00
1349.00

Supro 1610Rt Comet 6/14W 1X10 Tube Guitar Combo Amp
"The Supro 1610 Comet is a high-gain, low-wattage 1x10 combo with reverb, tremolo and switchable power. Designed to act as a go-anywhere companion to your favorite guitars, this lightweight tube amp cranks out 6-Watts or 14-Watts of screaming hot vintage

MORE...


1249.99
945.40

Engl Rockmaster 20W Tube Guitar Amp Head With Reverb
"What else would you need to step in the world of rock than two well-dressed channels of clean and lead tones? The New Engl RockMaster 20 20W 1x10 head delivers more. The built-in power soak offers all colors of pure tube excitement and extends the tone r

MORE...


450.00
399.99

Radial Engineering Headload Prodigy Combination Load Box And Di 8 Ohm
"Like the larger Headload, the Prodigy employs custom-made, cement-encrusted, ceramic-coated resister coils to convert the excessive power from the amplifier to heat and is able to comfortably withstand up to 100-watts RMS.The Prodigy may be used in three

MORE...


619.99
449.99

Blackstar Id:Core150 150W 2X10 Guitar Combo Amp
"The ID:Core150 is a 150W solid-state combo that provides incredible tone and flexibility thanks to a simple and intuitive control set with two 10"" speakers, which provide super wide stereo for an immersive playing experience that will have you hooked on

MORE...


1949.99
1949.99

Morgan Amplification Pr12c 12W 1X12 Tube Guitar Combo Amp
"The Morgan PR12 is based around the small American 12W combo from the '60s. It has been updated with a bigger power supply and tightened low end and utilizes a 12 Greenback Celestion. This amp incorporates all of the mods Morgan has been asked to do on t

MORE...


965.00
599.99

Yamaha Thr100h 100-Watt Modeling Head
"Featuring the incredible tone and flexibility of THR100H Dual in a compact, lightweight single-channel body, the Yamaha THR100H 100W head has got your back whether you're on-stage, rehearsing with the band or practicing at home. With a big sound from a t

MORE...


4500.00
3099.99

Marshall Astoria Ast3h Dual Model 30W Hand-Wired Tube Guitar Head
"The Marshall Astoria Dual 30W tube head is an original two-channel design. The clean channel ranges from brilliant clean sounds to classic Marshall crunch, and the overdrive channel takes over from there offering plenty of gain and tone for heavier riffs

MORE...


137.95
89.00

Pignose 7-100Tw 5W 1X5 Tweed Portable Guitar Combo Amplifier
"The Pignose 7-100 guitar amplifier is the answer to the worldwide demand for a high-quality, economical and completely portable amplifier. This version is the same as the company's classic design, except it is covered in a limited edition tweed finish fo

MORE...


1295.00
1079.00

Godin Acoustic Solutions Asg150 150W 1X8 Acoustic Guitar Combo Amp Black
"Made in Italy, the Godin Acoustic Solutions amplifiers deliver exceptional amplified acoustic sound and clarity. This combined with the tone and craftsmanship of acoustic and electro/acoustic models from the Godin guitar family, creates an ideal match ma

MORE...


699.99
499.94

Peavey 212-C 60W 2X12 Guitar Speaker Cabinet
"This Peavey 212-C 50W 2x12 guitar speaker cab features Peavey's top build quality and easy portability coupled with a single Celestion Vintage 30 as well as a Celestion G12T-75. It also offers two inputs for use as a stereo or mono cab, plus feet on the

MORE...


[back] [1] [2] [3] [4] [5] [6] [7] [8] [9] [10] [11] [12] [13] [14] [15] [16] [17] [18] [19] [20] [21] [22] [23] 24 [25] [26] [27] [28] [29] [30] [31] [32] [33] [34] [35] [36] [37] [38] [39] [40] [41] [42] [43] [44] [45] [46] [47] [48] [49] [50] [51] [52] [53] [54] [55] [56] [57] [58] [59] [60] [61] [62] [63] [64] [65] [66] [67] [68] [69] [70] [71] [72] [73] [74] [75] [76] [77] [78] [79] [80] [81] [82] [83] [84] [85] [86] [87] [88] [89] [90] [91] [92] [93] [94] [95] [96] [97] [98] [99] [100] [101] [102] [103] [104] [105] [106] [107] [108] [109] [110] [111] [112] [113] [114] [115] [116] [117] [118] [119] [120] [121] [122] [123] [124] [125] [126] [127] [128] [129] [130] [131] [132] [133] [134] [135] [136] [137] [138] [139] [140] [141] [142] [143] [144] [145] [146] [147] [148] [149] [150] [151] [152] [153] [154] [155] [156] [157] [next]

Only $14.49
CLICK HERE


---

Only $12.99
CLICK HERE


---

Only $84.99
CLICK HERE
---
4400.00
3499.99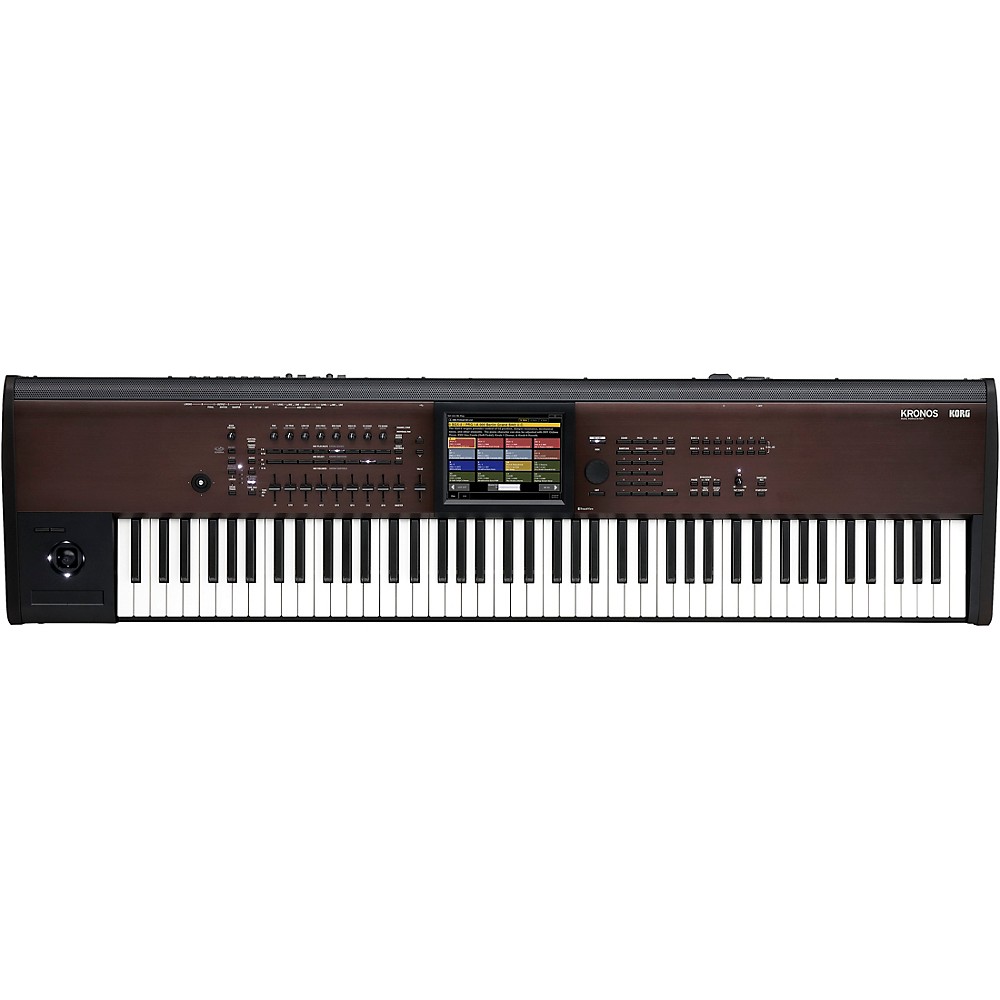 Refurbished Korg Kronos With New Light Touch 88-Note Action And Lighter Body
"The Korg KRONOS has established itself as a premier performance and recording keyboard instrument, and serves as the chief controller and sound source hub for countless musicians and studios all over the world. With its position in the marketplace firmly

More Synthesizers And Workstations
---
3299.00
3299.00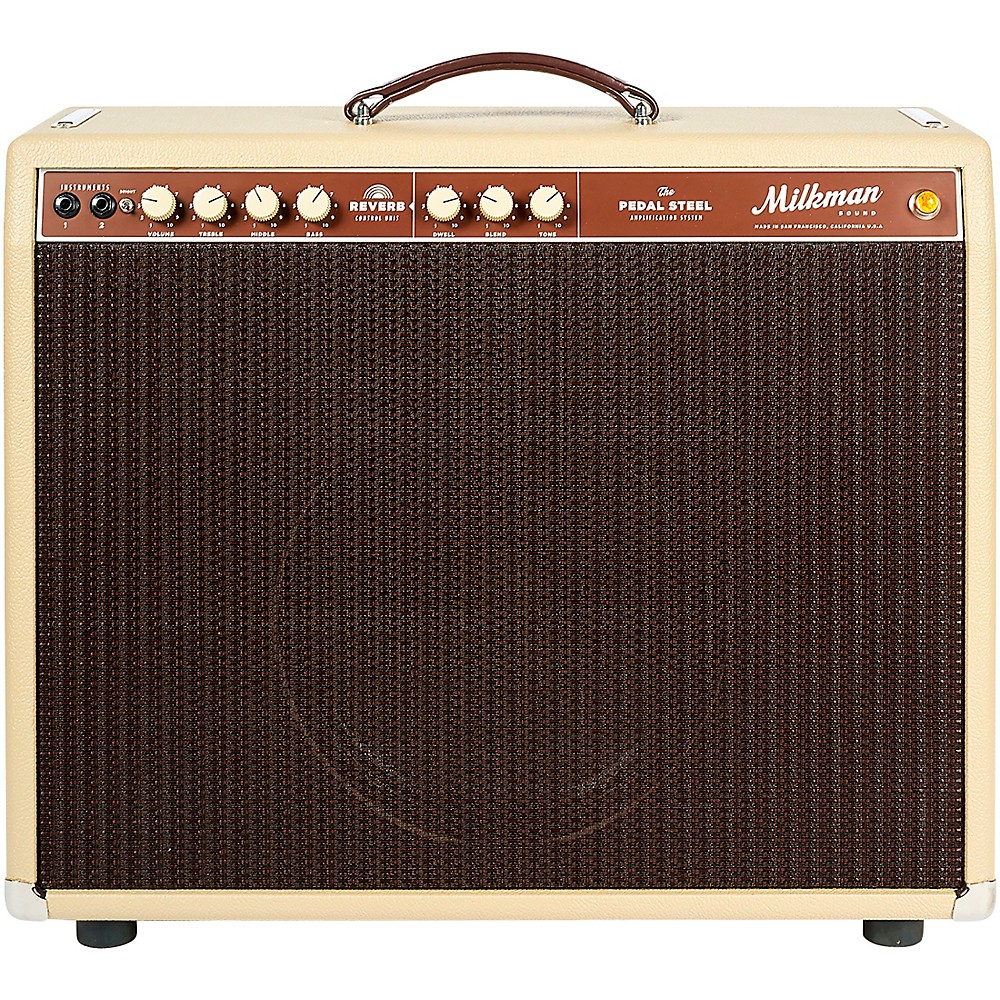 Milkman Sound 85W Pedal Steel 85W 1X12 Tube Guitar Combo Amp With Celestion Alnico Creamback Speaker Vanilla 12 Celestion Alnico Cream
"The Milkman 85W Amplifier is the flagship of the Milkman line. It has incredible headroom, feel and tone. Whether you are using it for steel guitar, or 6-string guitar, this amplifier is going to sing for you. Playing this amplifier is like fingerprintin

More Guitar Amplifiers
---