Sunday, July 22nd 2018.
Guitar Amps and Amplifiers
Guitar amps by the biggest brand name manufacturers in the music industry. Our lineup includes bass amps, acoustic guitar amps as well as electric guitar amps all for the best prices on the net. Famous names like Fender, Gibson, Peavey, Crate, Marshall, Behringer, Line 6 and others
[back] [1] [2] [3] [4] [5] [6] [7] [8] [9] [10] [11] [12] [13] [14] [15] [16] [17] [18] [19] [20] [21] [22] [23] [24] 25 [26] [27] [28] [29] [30] [31] [32] [33] [34] [35] [36] [37] [38] [39] [40] [41] [42] [43] [44] [45] [46] [47] [48] [49] [50] [51] [52] [53] [54] [55] [56] [57] [58] [59] [60] [61] [62] [63] [64] [65] [66] [67] [68] [69] [70] [71] [72] [73] [74] [75] [76] [77] [78] [79] [80] [81] [82] [83] [84] [85] [86] [87] [88] [89] [90] [91] [92] [93] [94] [95] [96] [97] [98] [99] [100] [101] [102] [103] [104] [105] [106] [107] [108] [109] [110] [111] [112] [113] [114] [115] [116] [117] [118] [119] [120] [121] [122] [123] [124] [125] [126] [127] [128] [129] [130] [131] [132] [133] [134] [135] [136] [137] [138] [139] [140] [141] [142] [143] [144] [145] [146] [147] [148] [149] [150] [151] [152] [153] [154] [155] [156] [157] [next]
1199.00
1199.00

Diezel 412Rv 280W 4X12 Rear Loaded Guitar Amplifier Cabinet Black
"The Diezel 412RV is a rear-loaded 4x12 cabinet loaded with four Vintage 30 Celestion speakers. This Baltic birch cabinet provides stunning full tone and projection, with a nod towards the vintage and is the choice of countless guitar players including My

MORE...


2850.00
2569.00

Bogner Uberschall 120W El34 Tube Guitar Amp Head Comet Black
"Uberschall is the German word for ""super sonic, and Bogner designed the 120W all-tube Uberschall guitar head primarily for extreme, heavy and aggressive styles of music. Detuned or baritone guitars crave this amp. The Uberschall features a high-headroom

MORE...


699.00
679.00

Aer Dual-Mix 2 Acoustic Guitar Direct Box And Preamp
"The AER Dual-Mix 2 is a 2-channel preamp for instrument/line or microphone signals. You can think of it as a small mixer, a DI to go straight into a PA, a line out to go to a monitor or amp, a headphone amp, or to add two additional channels to your amp.

MORE...


4000.00
2610.00

Marshall Astoria Ast2h Custom Model 30W Hand-Wired Tube Guitar Amp Head
"The Astoria Custom is ideal for the player who likes unique features on an amplifier. As well as having distinctive tone, the format includes a single channel design with Boost switch to add plenty of natural gain when needed. The character of the amp go

MORE...


349.99
349.99

Fender Bassbreaker 140W 2X12 Guitar Speaker Cabinet
"Bassbreaker series guitar amplifiers continue Fender's storied lineage with a kind of ""parallel evolution"" that evokes the dawn of hard rock. Bassbreaker takes the original Bassman design and breaks away with features including dark gray lacquered twee

MORE...


5000.00
3060.00

Marshall Astoria Ast3c Dual Model 30W 1X12 Hand-Wired Tube Guitar Combo Amp
"The Marshall Astoria Dual 30W tube combo is an original two-channel design. Via the 1x12 in. 75W Celestion Creamback, the clean channel ranges from brilliant clean sounds to classic Marshall crunch, and the overdrive channel takes over from there offerin

MORE...


1499.00
1499.00

Friedman Dirty Shirley 1 Channel Mini 20W Head
"Dave Friedmans Dirty Shirley Mini is a 20-watt head version of the popular full-sized Dirty Shirley, which was designed for guitarists that want a vintage Classic Rock tone inspired by British tube amps from the '60s and '70s, but in a compact size and w

MORE...


1199.99
499.97

Dv Mark Gen15 15W 1X12 Tube Guitar Combo Amp
"Combining all the features of the 15W class A all-tube DV GEN 15 head with a single 12 DV Neoclassic speaker, the DVC GEN 15 combo is a perfect choice for gigging guitarists looking for great portability and zero compromise on volume or tone. The DVC GEN

MORE...


374.99
249.99

Bugera G5 5W Tube Guitar Amp Head
"The timeless design and sound of the all-tube amp has made its indelible mark on countless beloved tracks spanning the history of the electric guitar. With the ultimate pursuit of those wonderfully saturated, vintage and modern tones in mind, Bugera prou

MORE...


1499.99
999.99

Randall Eod88 88W Tube Guitar Amp Head
"The Randall EOD88 88W tube guitar head is a throwback to the early days of metal, with minimalist design and features not found on many modern amps. Loaded with 12AX7 preamp and KT88 power tubes, EOD88 features a switchable built-in fuzz circuit, three g

MORE...


879.00
699.00

Hughes & Kettner Tubemeister 20 Deluxe Head Black
"TubeMeister Deluxe 20 takes the best-selling Meister lunchbox amp format to a whole new level, with boutique tube tones inspired by the most-loved channels of Hughes & Kettners award-winning TriAmp Mark 3 flagship and a bunch of killer new features t

MORE...


50.02
49.99

Ik Multimedia Irig Nano 3W 1X3 Micro Combo Guitar Amplifier Black
"What if you could carry in the palm of your hand a guitar amp that had access to virtually any guitar sound you can imagine? And what if you could drive a 4x12 cab with it with no additional gear needed? Now you can with the new iRig Nano Ampthe first mi

MORE...


699.99
499.94

Peavey 212-6 50W 2X12 Guitar Speaker Cabinet
"This Peavey 212-6 50W 2x12 guitar speaker cab features Peavey's top build quality and easy portability coupled with a pair of awesome Celestion Greenback 25 speakers. It also offers two inputs for use as a stereo or mono cab, plus feet on the short side

MORE...


300.00
249.99

Jet City Amplification Jetstream Iso U Guitar Speaker Cabinet
"This version of the JetStream ISO ii does NOT include the speaker. The JetStream ISO ii is a great solution for a variety of applications. Use your tube amp head at high volumes in a home recording environment, or manage your stage volume and feed the ma

MORE...


1374.99
1099.99

Engl Metalmaster 20W 1X10 Tube Guitar Combo Amp With Reverb
"The Engl MetalMaster 20 combo offers 20W of tube-flavored brutality built specifically for the heavy riffing and shredding solos that the metal gods demand. Featuring two channels (clean and lead), a switchable FX loop, built-in reverb, a mid-scoop switc

MORE...


[back] [1] [2] [3] [4] [5] [6] [7] [8] [9] [10] [11] [12] [13] [14] [15] [16] [17] [18] [19] [20] [21] [22] [23] [24] 25 [26] [27] [28] [29] [30] [31] [32] [33] [34] [35] [36] [37] [38] [39] [40] [41] [42] [43] [44] [45] [46] [47] [48] [49] [50] [51] [52] [53] [54] [55] [56] [57] [58] [59] [60] [61] [62] [63] [64] [65] [66] [67] [68] [69] [70] [71] [72] [73] [74] [75] [76] [77] [78] [79] [80] [81] [82] [83] [84] [85] [86] [87] [88] [89] [90] [91] [92] [93] [94] [95] [96] [97] [98] [99] [100] [101] [102] [103] [104] [105] [106] [107] [108] [109] [110] [111] [112] [113] [114] [115] [116] [117] [118] [119] [120] [121] [122] [123] [124] [125] [126] [127] [128] [129] [130] [131] [132] [133] [134] [135] [136] [137] [138] [139] [140] [141] [142] [143] [144] [145] [146] [147] [148] [149] [150] [151] [152] [153] [154] [155] [156] [157] [next]

Only $14.49
CLICK HERE


---

Only $12.99
CLICK HERE


---

Only $84.99
CLICK HERE
---
4400.00
3499.99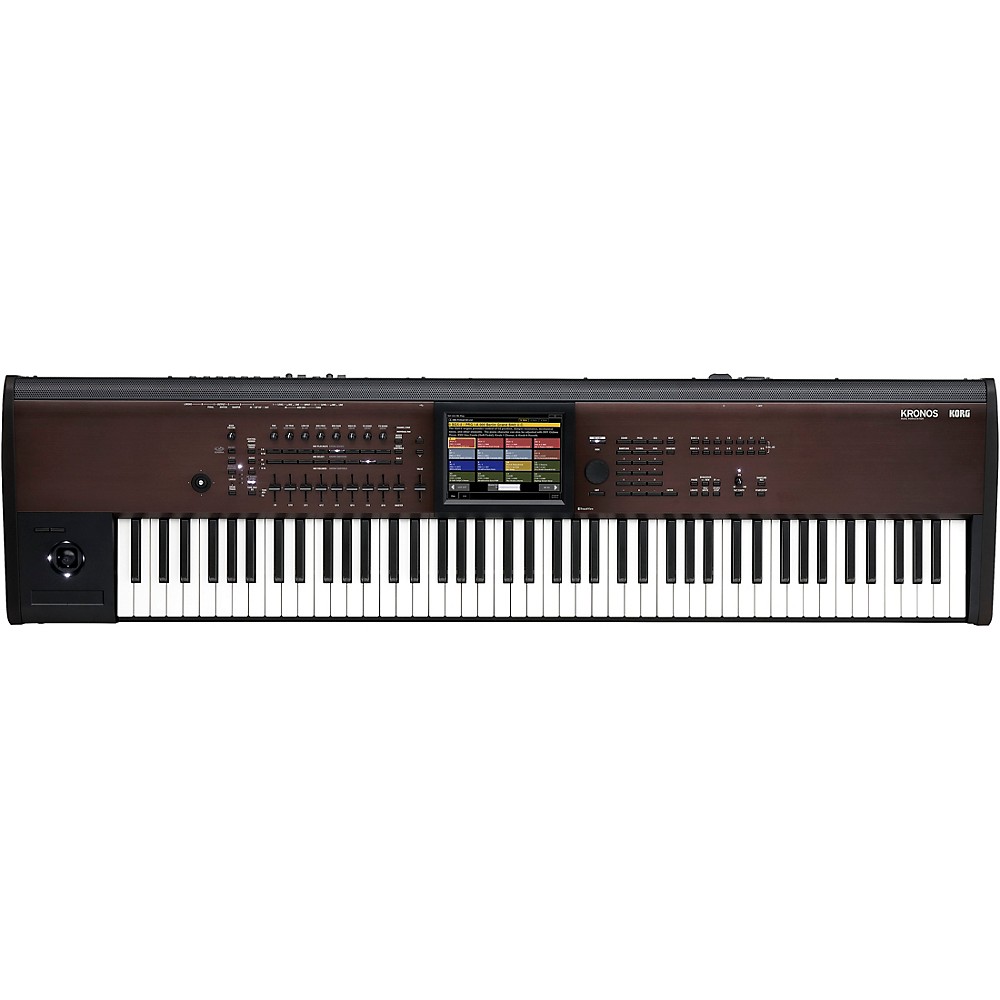 Refurbished Korg Kronos With New Light Touch 88-Note Action And Lighter Body
"The Korg KRONOS has established itself as a premier performance and recording keyboard instrument, and serves as the chief controller and sound source hub for countless musicians and studios all over the world. With its position in the marketplace firmly

More Synthesizers And Workstations
---
3299.00
3299.00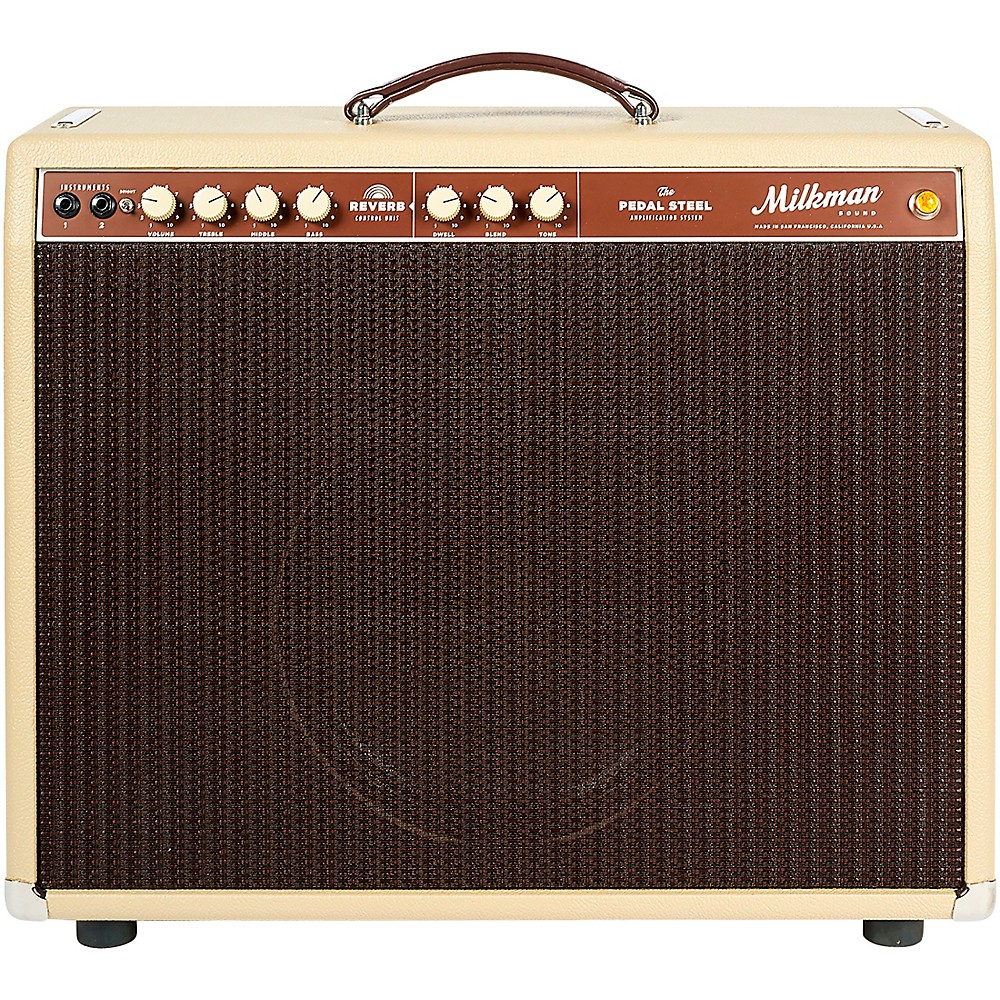 Milkman Sound 85W Pedal Steel 85W 1X12 Tube Guitar Combo Amp With Celestion Alnico Creamback Speaker Vanilla 12 Celestion Alnico Cream
"The Milkman 85W Amplifier is the flagship of the Milkman line. It has incredible headroom, feel and tone. Whether you are using it for steel guitar, or 6-string guitar, this amplifier is going to sing for you. Playing this amplifier is like fingerprintin

More Guitar Amplifiers
---