Sunday, July 22nd 2018.
Guitar Amps and Amplifiers
Guitar amps by the biggest brand name manufacturers in the music industry. Our lineup includes bass amps, acoustic guitar amps as well as electric guitar amps all for the best prices on the net. Famous names like Fender, Gibson, Peavey, Crate, Marshall, Behringer, Line 6 and others
[back] [1] [2] [3] [4] [5] [6] [7] [8] [9] [10] [11] [12] [13] [14] [15] [16] [17] [18] [19] [20] [21] [22] [23] [24] [25] [26] 27 [28] [29] [30] [31] [32] [33] [34] [35] [36] [37] [38] [39] [40] [41] [42] [43] [44] [45] [46] [47] [48] [49] [50] [51] [52] [53] [54] [55] [56] [57] [58] [59] [60] [61] [62] [63] [64] [65] [66] [67] [68] [69] [70] [71] [72] [73] [74] [75] [76] [77] [78] [79] [80] [81] [82] [83] [84] [85] [86] [87] [88] [89] [90] [91] [92] [93] [94] [95] [96] [97] [98] [99] [100] [101] [102] [103] [104] [105] [106] [107] [108] [109] [110] [111] [112] [113] [114] [115] [116] [117] [118] [119] [120] [121] [122] [123] [124] [125] [126] [127] [128] [129] [130] [131] [132] [133] [134] [135] [136] [137] [138] [139] [140] [141] [142] [143] [144] [145] [146] [147] [148] [149] [150] [151] [152] [153] [154] [155] [156] [157] [next]
1199.99
1199.99

Morgan Amplification Chameleon Isolation Convertible 75W 1X12 Extension Cabinet
"These days, artists are asking for lower and lower stage volume. Having experienced using ISO cabs in the past with much distain, Joe Morgan set out to build the worlds most innovative iso-cab with real world usability. After a year of research the follo

MORE...


349.99
249.00

Jet City Amplification Custom 5 5W/2W Tube Guitar Amp Head Black
"The Jet City Amplification Custom 5 provides 5 watts (pentode) or 2 watts (triode) of power from your choice of either 6L6 or EL34 power tubes. The pure-tube preamp includes gain, full EQ, and bright, mid, and bass boosts. Big, robust transformers, inclu

MORE...


1499.00
1499.00

Friedman 2X12 And 2X15 Closed-Back Guitar Amplifier Cabinet
"The Friedman 412/15 Checked is a monster cabinet loaded with two 12-in. Celestion G12H 30 Anniversary and two 15-in. Celestion Full-Back speakers. This closed-back speaker cabinet which utilizes tongue and groove Baltic birch construction to deliver the

MORE...


139.99
99.99

Blackstar Fly 3W Guitar Combo Amp Pack Cream
"The FLY 3 is an innovative, cutting-edge 3W mini amp which combines two channels, tape delay and the Blackstar patented Infinite Shape Feature (ISF) to create the perfect compact and portable guitar amplifier. It's advantageously small and packs a punch

MORE...


529.00
499.00

Aer Colourizer-2 Acoustic Guitar Direct Box And Preamp
"The AER Colourizer 2 is a preamplifier for instrument or microphone. Simply insert The Colourizer into the signal chain between source and next point in the audio path (e.g. amplifier or mixing desk ) and your signal will be stronger, richer and more sta

MORE...


1089.00
799.00

Orange Amplifiers Rocker 15 15W 1X10 Tube Guitar Combo Amplifier Black
"Capable of 0.5, 1, 7 or 15 Watts of output, the Orange Rocker 15 is an extremely portable combo that moves seamlessly from the home, to the studio, to the stage. Finally, a small, two-channel, bedroom-friendly all-tube amp that you can legitimately gig.W

MORE...


1499.00
1099.00

Orange Amplifiers Rocker 32 30W 2X10 Tube Guitar Combo Amplifier Orange
"Many of todays guitarists are looking for the best partner for their pedalboard but ultimately end up with an amp thats lifeless and lacking in character. With the Rocker 32 however, weve nailed the perfect pedal amp. What makes the Rocker 32 so special?

MORE...


1199.99
899.99

Vox Ac30ch Limited 30W Tube Guitar Head White Bronco
"The AC30 Custom carries on the tradition of the legendary amplifier that first made its debut in the '60s. Though often imitated, the tonal character of a genuine VOX AC30 is unlike that of any other amplifier. A great addition to any amp collection, the

MORE...


899.00
899.00

Friedman Runt 2X12 Ext 120W 2X12 Ported Closed Back Guitar Cabinet With Celestion Vintage 30S
"The Runt 2x12 EXT is a rear-ported 2x12, closed-back extension cabinet. It utilizes tongue and groove Baltic birch construction to deliver the bass, mid response and great sound you would expect from a Friedman cab. What you wouldnt expect is how huge th

MORE...


550.01
549.99

Fender Acoustic 200 200W 2X8 Acoustic Guitar Combo Amplifier
"Fenders Acoustic 200 amplifier delivers full, natural tone for acoustic-electric guitar and microphone. Its specially designed wood shell complements the acoustic guitars form and voice.A powerful, portable system for solo performances or onstage with a

MORE...


1540.00
899.99

Vox Ac30c2 Classic Limited Edition 30W 2X12 Tube Guitar Combo Amp British Racing Green
"Power SharingThe Vox AC30C2 amp makes use of three 12AX7 preamp tubes and use four EL84 tubes to deliver 30W of power. It uses two 12 in. Celestion G12M Greenback speakers, and includes a switchable 8/16 ohm output jack for powering an external speaker c

MORE...


1499.99
1499.99

Friedman Runt-20 20W 1X12 Tube Guitar Combo Amp
"The Runt-20 is a versatile 20W 1x12 combo that delivers Friedman's legendary tone from a compact two-channel amp. The Runt-20s power section is driven by two EL84s, and the preamp features three 12AX7s. The ""simple"" clean channel features a volume knob

MORE...


1499.00
1299.00

Aer Compact 60 Tommy Emmanuel 60W 1X8 Acoustic Combo
"Tommy Emmanuel is one of the most influential guitar players of our time. For over a decade, he has relied on AER amplifiers to deliver his music to millions. To acknowledge that commitment, AER introduces the Compact-TE Tommy Emmanuel signature amplifie

MORE...


200.01
199.99

Fender Acoustasonic 40 40W 2X6.5 Acoustic Guitar Amplifier Brown
"The Acoustasonic 40 amplifier offers portable amplification for acoustic-electric guitar and microphone. Its a simple, flexible grab and go solution for a variety of musical performance and basic public address applications, and it can also be used as an

MORE...


799.99
599.99

Vox Ac15ch Limited 15W Tube Guitar Amplifier Head White Bronco
"Continuing the tradition that began in 1958, the quintessential AC15 Custom amplifier is now available as a head! Now available in White Bronco for a limited time only!The AC15CH utilizes 12AX7 tubes in the preamp and EL84 tubes in the power amp. The Nor

MORE...


[back] [1] [2] [3] [4] [5] [6] [7] [8] [9] [10] [11] [12] [13] [14] [15] [16] [17] [18] [19] [20] [21] [22] [23] [24] [25] [26] 27 [28] [29] [30] [31] [32] [33] [34] [35] [36] [37] [38] [39] [40] [41] [42] [43] [44] [45] [46] [47] [48] [49] [50] [51] [52] [53] [54] [55] [56] [57] [58] [59] [60] [61] [62] [63] [64] [65] [66] [67] [68] [69] [70] [71] [72] [73] [74] [75] [76] [77] [78] [79] [80] [81] [82] [83] [84] [85] [86] [87] [88] [89] [90] [91] [92] [93] [94] [95] [96] [97] [98] [99] [100] [101] [102] [103] [104] [105] [106] [107] [108] [109] [110] [111] [112] [113] [114] [115] [116] [117] [118] [119] [120] [121] [122] [123] [124] [125] [126] [127] [128] [129] [130] [131] [132] [133] [134] [135] [136] [137] [138] [139] [140] [141] [142] [143] [144] [145] [146] [147] [148] [149] [150] [151] [152] [153] [154] [155] [156] [157] [next]

Only $14.49
CLICK HERE


---

Only $12.99
CLICK HERE


---

Only $84.99
CLICK HERE
---
4400.00
3499.99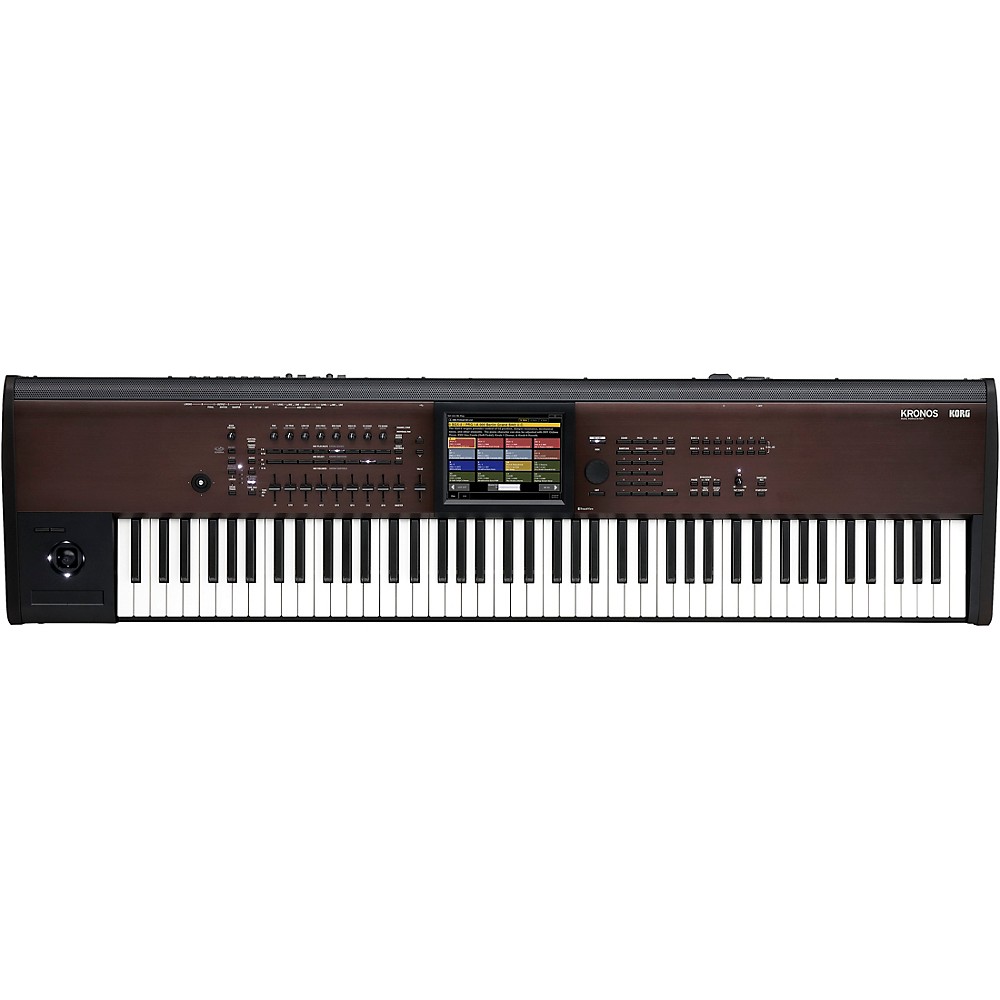 Refurbished Korg Kronos With New Light Touch 88-Note Action And Lighter Body
"The Korg KRONOS has established itself as a premier performance and recording keyboard instrument, and serves as the chief controller and sound source hub for countless musicians and studios all over the world. With its position in the marketplace firmly

More Synthesizers And Workstations
---
3299.00
3299.00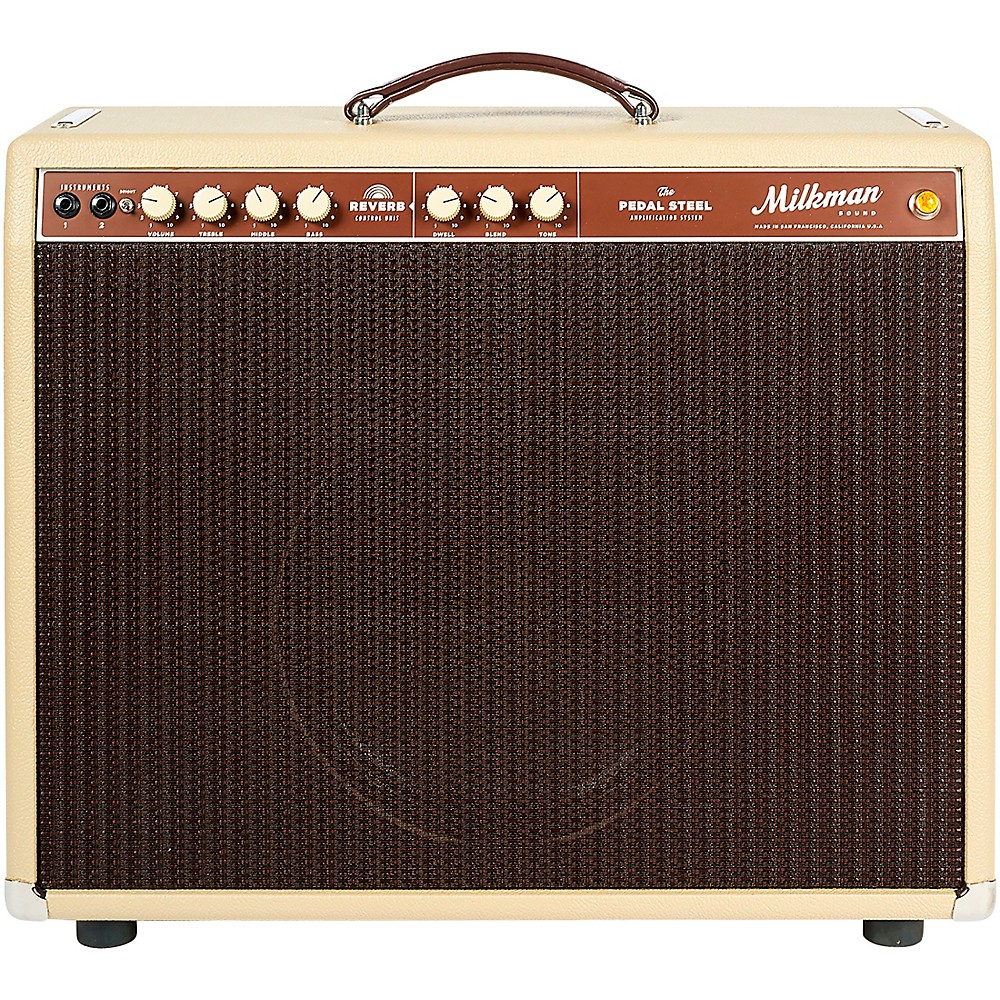 Milkman Sound 85W Pedal Steel 85W 1X12 Tube Guitar Combo Amp With Celestion Alnico Creamback Speaker Vanilla 12 Celestion Alnico Cream
"The Milkman 85W Amplifier is the flagship of the Milkman line. It has incredible headroom, feel and tone. Whether you are using it for steel guitar, or 6-string guitar, this amplifier is going to sing for you. Playing this amplifier is like fingerprintin

More Guitar Amplifiers
---