Monday, January 22nd 2018.
Guitar Amps and Amplifiers
Guitar amps by the biggest brand name manufacturers in the music industry. Our lineup includes bass amps, acoustic guitar amps as well as electric guitar amps all for the best prices on the net. Famous names like Fender, Gibson, Peavey, Crate, Marshall, Behringer, Line 6 and others
[back] [1] [2] [3] [4] [5] [6] [7] [8] [9] [10] [11] [12] [13] [14] [15] [16] [17] [18] [19] [20] [21] [22] [23] [24] [25] [26] [27] [28] [29] 30 [31] [32] [33] [34] [35] [36] [37] [38] [39] [40] [41] [42] [43] [44] [45] [46] [47] [48] [49] [50] [51] [52] [53] [54] [55] [56] [57] [58] [59] [60] [61] [62] [63] [64] [65] [66] [67] [68] [69] [70] [71] [next]
599.00
499.99

Boss Katana Ktn-100 100W 2X12 Guitar Combo Amplifier Black
"Katanathe traditional sword carried by the historic samurai of Japanis a symbol of honor, precision, and artistry in Japanese culture. Adopting the majestic swords name with pride, the Katana series presents guitar amplifiers with smooth, cutting tones h

MORE...


119.95
99.94

Peavey 6505 Piranha 1X8 Guitar Amplifier Cabinet Black
"This little screamer is custom-built to complete your Peavey 5150 Piranha micro stack. Loaded with a single 8 in. Peavey speaker rated at 25W, the 6505 Piranha 1x8 Cabinet has the same metal-grille aesthetics and protection as the micro head. And, weighi

MORE...


1499.00
1199.00

Hughes & Kettner Gm40dh Grandmeister Deluxe 40 40W Guitar Amplifier Head
"GrandMeister Deluxe 40 combines all-tube tones and smart control features in a supremely playable package! On top of its plethora of amazing sounds, every knob and switch setting on GrandMeister Deluxe 40 can be easily saved, stored and recalled at the t

MORE...


50.02
49.99

Ik Multimedia Irig Nano 3W 1X3 Micro Combo Guitar Amplifier Black
"What if you could carry in the palm of your hand a guitar amp that had access to virtually any guitar sound you can imagine? And what if you could drive a 4x12 cab with it with no additional gear needed? Now you can with the new iRig Nano Ampthe first mi

MORE...


999.00
699.00

Fryette Deliverance 112 Cabinet
"The 70-watt Fryette Deliverance 112 cabinet is a compact ported 1X12 speaker cab with a vertical baffle that is front loaded with an 8 Ohm U.K.-made Fane-Acoustics F70G driver.This specially tuned cabinet is designed to be used as a compact alternative t

MORE...


1240.00
899.99

Marshall 2536 140W 2X12 Silver Jubilee Guitar Amplifier Cabinet
"The JCM25/50 Silver Jubilee Series was produced in 1987 to celebrate 25 years of Marshall Amplification and 50 years of Jim Marshall being in the music business. The 2555 model was reissued in 2015 as the 2555X.Inspired by this acclaimed s

MORE...


899.00
899.00

Diezel 212Fk 200W 2X12 Front-Loaded Guitar Speaker Cabinet Black
"The Diezel-212FK is a rear-loaded 2x12 cabinet equipped with G12K-100 Celestion speakers. This cabinet is constructed of reinforced African Okoume which delivers a tighter and more focused sound, adds overtones to the frequency range and is ideally suite

MORE...


1799.99
1799.99

Friedman Runt-50 50W Tube Guitar Amp Head
"The Runt-50 is a versatile 50-watt head that delivers Friedman's legendary tone from a versatile 2 channel amp. The Runt-50 power section is driven by two EL34s and the preamp features four 12AX7s. The American inspired clean channel features volume, bas

MORE...


665.00
499.00

Supro 1791 Black Magick 1X15 Extension Cabinet
"For those times when you need a little extra punch and projection from your Supro 1695T Black Magick combo, this 75W 1x15 extension cab delivers the vintage sound to the masses. Loaded with a Supro BD12 15-in. speaker rated at 8 ohms, this American-made

MORE...


671.99
479.99

Line 6 Spider V 240Hc 240W Head With Built-In Speakers Black
"Featuring a huge collection of upgraded amp and effects models, a clean and modern design, and a specialized full-range speaker system, Spider V 240 is the best-sounding and easiest to use Spider ever. Choose from over 200 newly refined amps, cabs and ef

MORE...


300.00
199.00

Jet City Amplification Jetstream Iso U Guitar Speaker Cabinet
"This version of the JetStream ISO ii does NOT include the speaker. The JetStream ISO ii is a great solution for a variety of applications. Use your tube amp head at high volumes in a home recording environment, or manage your stage volume and feed the ma

MORE...


1499.00
1499.00

Friedman 2X12 And 2X15 Closed-Back Guitar Amplifier Cabinet
"The Friedman 412/15 Checked is a monster cabinet loaded with two 12-in. Celestion G12H 30 Anniversary and two 15-in. Celestion Full-Back speakers. This closed-back speaker cabinet which utilizes tongue and groove Baltic birch construction to deliver the

MORE...


1119.99
799.99

Bluguitar Amp1 100W Guitar Amp Head
"With its four amazing, modifiable channels, the Amp1 will take you on a stunning journey through the history of guitar amplification (from Clean to Vintage to Classic and Modern tones). It also features switchable and adjustable Boost and Reverb controls

MORE...


999.00
699.00

Seymour Duncan Powerstage 700 700W Guitar Amp Head
"The PowerStage 700 is a game-changing product for guitar players who want uncompromising tone in a compact power amp. Maybe you love your tube amp but dont want to lug it around. Or you use a modeler that has a ton of functionality but doesnt sound as go

MORE...


1199.99
899.99

Vox Ac30ch Limited 30W Tube Guitar Head White Bronco
"The AC30 Custom carries on the tradition of the legendary amplifier that first made its debut in the '60s. Though often imitated, the tonal character of a genuine VOX AC30 is unlike that of any other amplifier. A great addition to any amp collection, the

MORE...


[back] [1] [2] [3] [4] [5] [6] [7] [8] [9] [10] [11] [12] [13] [14] [15] [16] [17] [18] [19] [20] [21] [22] [23] [24] [25] [26] [27] [28] [29] 30 [31] [32] [33] [34] [35] [36] [37] [38] [39] [40] [41] [42] [43] [44] [45] [46] [47] [48] [49] [50] [51] [52] [53] [54] [55] [56] [57] [58] [59] [60] [61] [62] [63] [64] [65] [66] [67] [68] [69] [70] [71] [next]

Only $14.49
CLICK HERE


---

Only $12.99
CLICK HERE


---

Only $84.99
CLICK HERE
---
4081.62
2999.99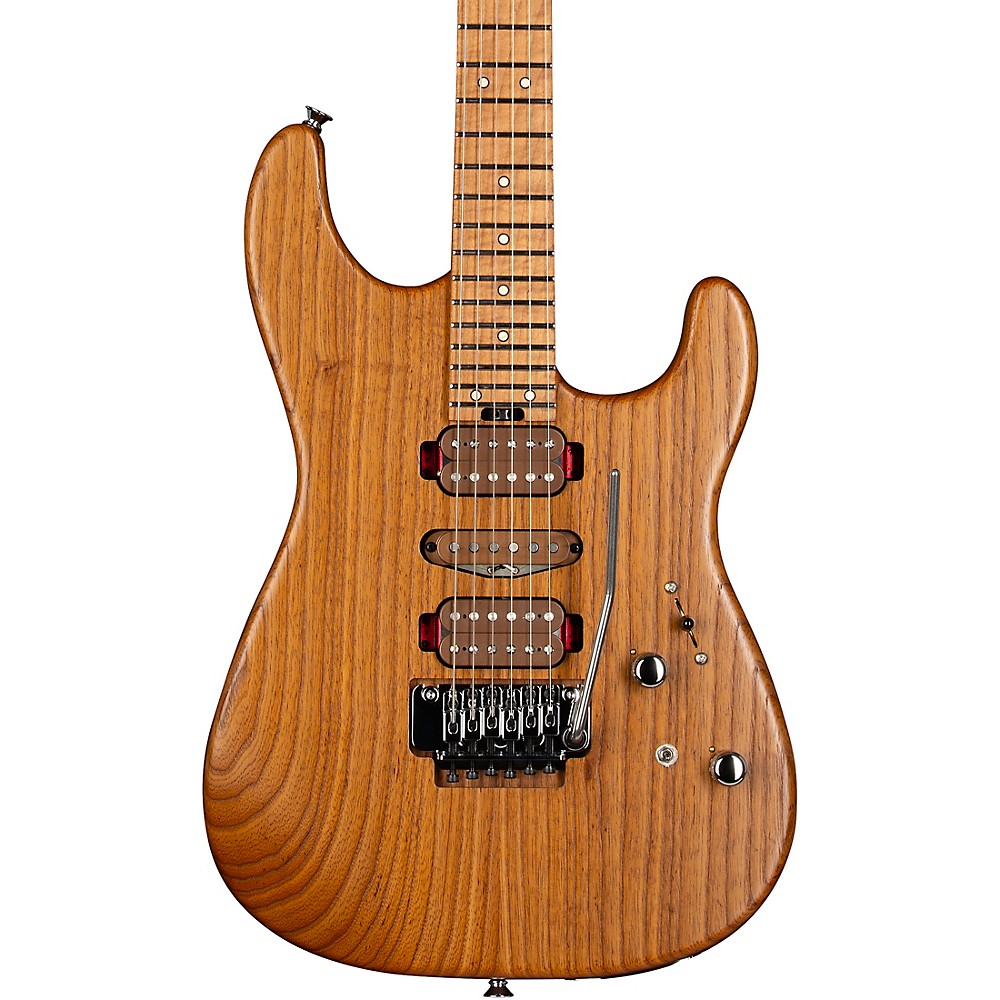 Charvel Guthrie Govan Signature Hsh Caramelized Ash Electric Guitar Natural
"As a preeminent modern virtuoso, U.K. guitar master Guthrie Govan dazzles all who hear his playing. Charvel spent two years of meticulous development with Govan to first introduce his Guthrie Govan signature model in 2014, and its the ultimate ultra-pro

More Fender Electric Guitars
---
799.00
499.99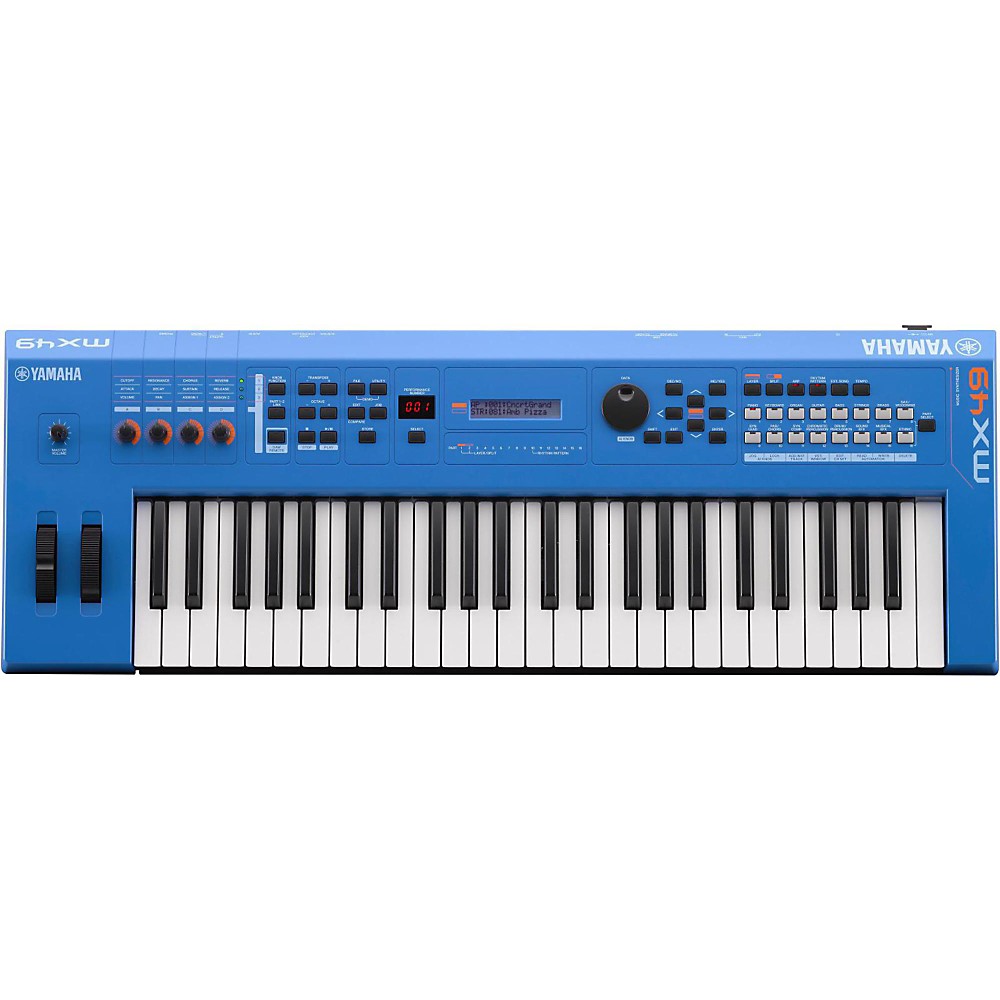 Yamaha Mx49 49 Key Music Production Synthesizer Electric Blue
"The MX v2 is a compact, lightweight Music Synthesizer with over 1000 Motif Voices plus deep computer and iOS integration. MX v2 adds a Class Compliant USB audio and MIDI interface and unlocks the new FM Essential iOS synth app! Available with 49 or 61 to

More Synthesizers And Workstations
---
1649.02
1649.00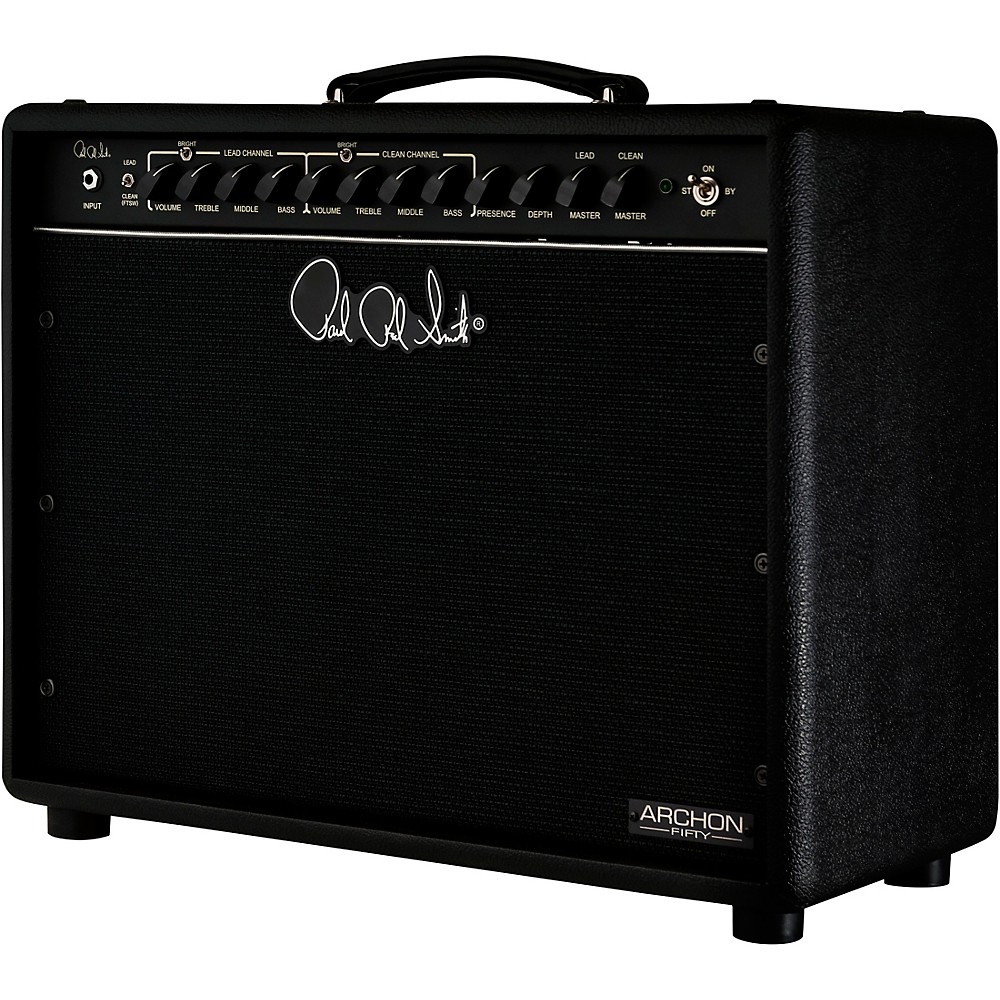 Prs Archon 50 50W 1X12 Tube Guitar Combo Amp Stealth
"The PRS Archon 50 continues the promise of delivering full, lush gain while offering a clean channel that players of all genres will appreciate. With 50W, switchable to 25 via the amps back panel, the Archon 50 breaks up at a lower volume, resulting in a

More Guitar Amplifiers
---