Sunday, July 22nd 2018.
Guitar Amps and Amplifiers
Guitar amps by the biggest brand name manufacturers in the music industry. Our lineup includes bass amps, acoustic guitar amps as well as electric guitar amps all for the best prices on the net. Famous names like Fender, Gibson, Peavey, Crate, Marshall, Behringer, Line 6 and others
[back] [1] [2] [3] [4] [5] [6] [7] [8] [9] [10] [11] [12] [13] [14] [15] [16] [17] [18] [19] [20] [21] [22] [23] [24] [25] [26] [27] [28] [29] [30] 31 [32] [33] [34] [35] [36] [37] [38] [39] [40] [41] [42] [43] [44] [45] [46] [47] [48] [49] [50] [51] [52] [53] [54] [55] [56] [57] [58] [59] [60] [61] [62] [63] [64] [65] [66] [67] [68] [69] [70] [71] [72] [73] [74] [75] [76] [77] [78] [79] [80] [81] [82] [83] [84] [85] [86] [87] [88] [89] [90] [91] [92] [93] [94] [95] [96] [97] [98] [99] [100] [101] [102] [103] [104] [105] [106] [107] [108] [109] [110] [111] [112] [113] [114] [115] [116] [117] [118] [119] [120] [121] [122] [123] [124] [125] [126] [127] [128] [129] [130] [131] [132] [133] [134] [135] [136] [137] [138] [139] [140] [141] [142] [143] [144] [145] [146] [147] [148] [149] [150] [151] [152] [153] [154] [155] [156] [157] [next]
900.00
749.95

Peavey Invective.212 120W 2X12 Guitar Speaker Cabinet
"The Peavey invective.212 cabinet is perfectly suited for use with the invective.120 head. The solid pine construction provides the most responsive dynamics imaginable and complements the metal-standard Celestion Vintage 30 (8 ohms) speaker paired with th

MORE...


1748.00
1649.99

Mission Engineering Gemini Gm-Hl Guitar Head Unit With Gm2 2X12 220W Cab
"Gemini 2 is a 2x12 full-range digital amplified speaker cabinet with integrated studio-quality USB audio interface for use with modelers and software-based guitar systems.Mission EmPower Technology features multi-channel class D power amplifiers, active

MORE...


129.99
99.99

Vox Bc108 Black Cab Series 25W 1X8 Guitar Speaker Cab
"Based on VOXs unique design philosophy, the Black Cab series delivers unprecedented flexibility and sound quality. The cabinet structure has been meticulously considered in every detail, including carefully selected speakers, and a simple design in basic

MORE...


2099.99
2099.97

Wampler Bravado 40W 1X12 Hand-Wired Tube Guitar Combo Amp
"Brian Wampler, best known for his unique line of boutique pedals, has been testing, tweaking and modifying amps for years. While pedals shape tone, an amplifier is at the heart of the signal chain, because no matter what guitar, cables and pedals youre u

MORE...


899.99
899.97

Wampler Bravado 130W 2X12 Extension Guitar Speaker Cabinet
"The Wampler Bravado is a ported 212 made in USA cabinet closed back extension cabinet utilizing tongue and groove Baltic Birch construction.The cab is built around G12M-65 Creamback 16 Ohm speakers - the definitive vintage Celestion ceramic magnet guitar

MORE...


824.99
549.99

Bugera 6262 Infinium 120W Guitar Amplifier Head
"Bugera's goal with the 6262 INFINIUM amp head was to create a high-powered, super lead amp with all the virile crunch required to detonate the center stage.Their revolutionary INFINIUM Tube Life Multiplier technology allows you to use a quartet of 6L6s,

MORE...


399.99
279.99

Vox Mv50cr 50W Guitar Amp Head And Bc108 25W 1X8 Speaker Cabinet
"The Vox MV50 Series from VOX represents a truly innovative approach to guitar amplification. This little monster weighs in at only one pound but boasts a tremendous 50 Watts of power and produces serious guitar tone that rivals the sound of your favorite

MORE...


1699.99
1699.99

Morgan Amplification Mvp23 23W 1X12 Tube Guitar Combo Amp Twilight Finish
"The MVP23 is the perfect combination of classic American cleans and smooth British overdrive. The MVP23 is a hand-wired in USA, all-tube 1x12 combo with a full tone stack that is voiced squarely in the black face camp. The MVP-23 utilizes a special phase

MORE...


999.98
719.98

Peavey Classic 20 Micro 20W Tube Guitar Amp Head With 60W 1X12 Guitar Speaker Cabinet
"The Classic 20 MH Mini Head is part of Peavey's timeless Classic Series which are revered by blues, country and rock players alike. Their versatility allows them to span the tonal landscape from vintage to contemporary with ease, and the Classic 20 MH Mi

MORE...


1800.02
1799.99

Friedman Dirty Shirley Mini 1X10 20W Tube Guitar Combo Amp
"Dave Friedmans Dirty Shirley Mini is a 20W head version of the popular full-sized Dirty Shirley which was designed for guitarists that want a vintage classic-rock tone inspired by British tube amps from the '60s and '70s but in a compact size and weight.

MORE...


299.00
229.99

Dv Mark Micro 50 Jazz 50W Guitar Amplifier Head
"Jazz guitarists are well aware that creating a great jazz tone requires not only the right guitar but also the right amplifier. As for the Micro 50 Jazz head from DV Mark, it's been designed with a jazz guitar in mind. For those who want a lightweight, p

MORE...


1749.98
999.99

Randall Kh412 Kirk Hammett Signature 240 W 4X12 Guitar Speaker Cabinet
"This Randall KH412 240 W 4x12 in. speaker cab is designed to match the looks and ferocity of the KH103 Kirk Hammett signature head. It's loaded with a quartet of legendary Celestion Vintage 30 speakers, and it's wired for 16 ohm parallel mono inputs.Powe

MORE...


1200.01
1199.99

Fender Limited Edition '65 Princeton Reverb Sonic Gold 12W 1X12 Tube Guitar Combo Amplifier Sonic Blue
"Combining classy looks with the extended low end and punch of a 12 speaker makes for a seriously beautiful tone machine! This 65 Princeton Reverb amp is covered Sonic Blue vinyl covering and wheat grille cloth for a distinctively refined and elegant look

MORE...


1624.99
1299.99

Engl Metalmaster 40 E314 40W 1X12 Tube Guitar Combo Amp
"Expect nothing less than true versatality and pure tube tones in conjuction with modern features for recording and stage purposes. Make your choice and dedicate your amp to your style. Experience all the facettes of sounds at your fingertipps. Its all ri

MORE...


650.00
499.00

Quilter Labs Pro Block 200-Head Problock 200 200W Guitar Amp Head
"The Quilter ProBlock 200 is a next-generation guitar head powerful enough to take on even the most heavyweight amp, but light enough and small enough to cozy up on your board with your favorite pedals. With rack-mounting options, you can even build the u

MORE...


[back] [1] [2] [3] [4] [5] [6] [7] [8] [9] [10] [11] [12] [13] [14] [15] [16] [17] [18] [19] [20] [21] [22] [23] [24] [25] [26] [27] [28] [29] [30] 31 [32] [33] [34] [35] [36] [37] [38] [39] [40] [41] [42] [43] [44] [45] [46] [47] [48] [49] [50] [51] [52] [53] [54] [55] [56] [57] [58] [59] [60] [61] [62] [63] [64] [65] [66] [67] [68] [69] [70] [71] [72] [73] [74] [75] [76] [77] [78] [79] [80] [81] [82] [83] [84] [85] [86] [87] [88] [89] [90] [91] [92] [93] [94] [95] [96] [97] [98] [99] [100] [101] [102] [103] [104] [105] [106] [107] [108] [109] [110] [111] [112] [113] [114] [115] [116] [117] [118] [119] [120] [121] [122] [123] [124] [125] [126] [127] [128] [129] [130] [131] [132] [133] [134] [135] [136] [137] [138] [139] [140] [141] [142] [143] [144] [145] [146] [147] [148] [149] [150] [151] [152] [153] [154] [155] [156] [157] [next]

Only $14.49
CLICK HERE


---

Only $12.99
CLICK HERE


---

Only $84.99
CLICK HERE
---
4400.00
3499.99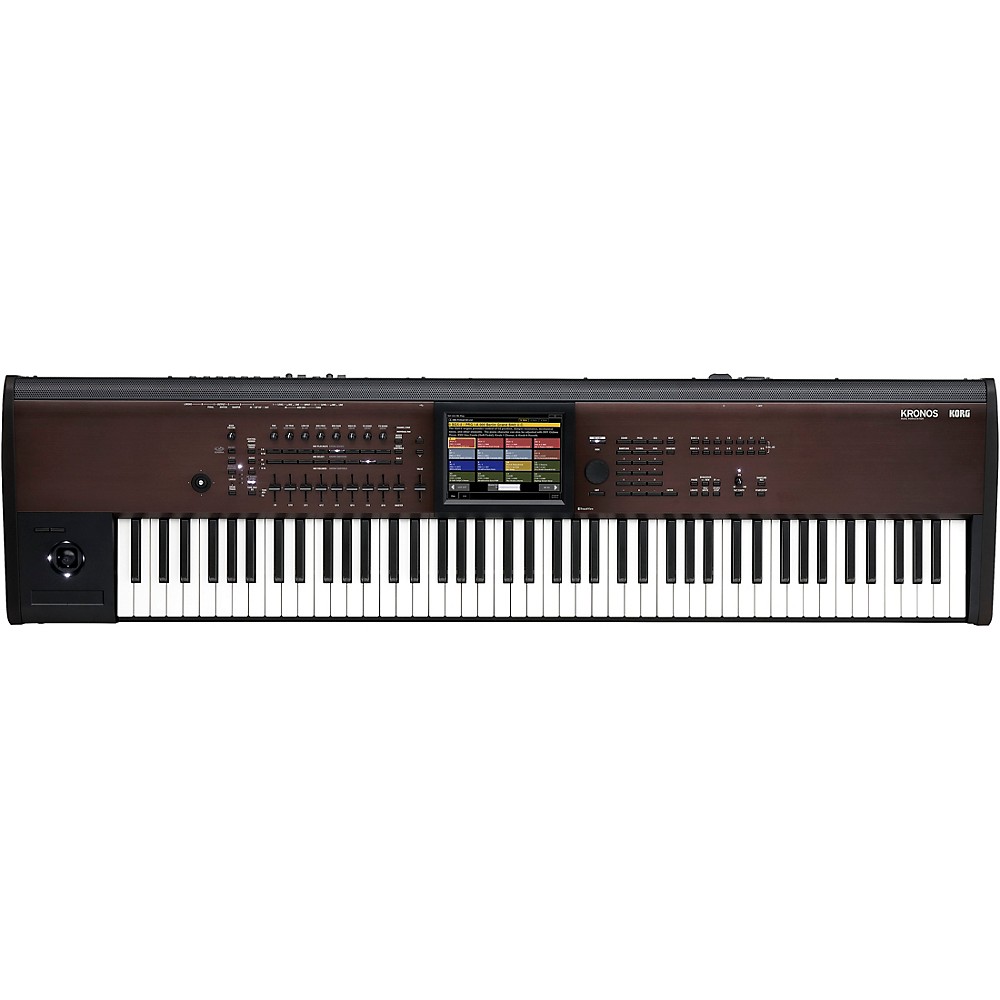 Refurbished Korg Kronos With New Light Touch 88-Note Action And Lighter Body
"The Korg KRONOS has established itself as a premier performance and recording keyboard instrument, and serves as the chief controller and sound source hub for countless musicians and studios all over the world. With its position in the marketplace firmly

More Synthesizers And Workstations
---
3299.00
3299.00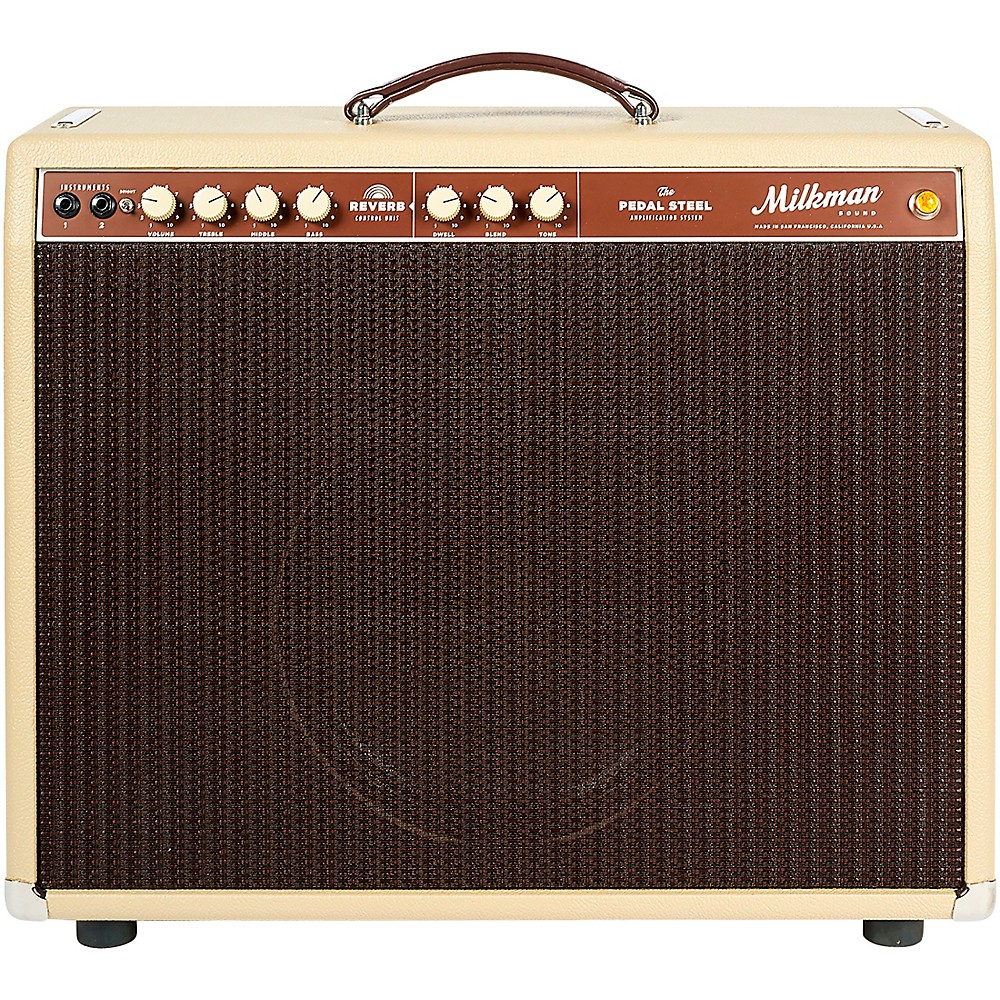 Milkman Sound 85W Pedal Steel 85W 1X12 Tube Guitar Combo Amp With Celestion Alnico Creamback Speaker Vanilla 12 Celestion Alnico Cream
"The Milkman 85W Amplifier is the flagship of the Milkman line. It has incredible headroom, feel and tone. Whether you are using it for steel guitar, or 6-string guitar, this amplifier is going to sing for you. Playing this amplifier is like fingerprintin

More Guitar Amplifiers
---