Tuesday, April 24th 2018.
Guitar Amps and Amplifiers
Guitar amps by the biggest brand name manufacturers in the music industry. Our lineup includes bass amps, acoustic guitar amps as well as electric guitar amps all for the best prices on the net. Famous names like Fender, Gibson, Peavey, Crate, Marshall, Behringer, Line 6 and others
[back] [1] [2] [3] [4] [5] [6] [7] [8] [9] [10] [11] [12] [13] [14] [15] [16] [17] [18] [19] [20] [21] [22] [23] [24] [25] [26] [27] [28] [29] [30] [31] [32] 33 [34] [35] [36] [37] [38] [39] [40] [41] [42] [43] [44] [45] [46] [47] [48] [49] [50] [51] [52] [53] [54] [55] [56] [57] [58] [59] [60] [61] [62] [63] [64] [65] [66] [67] [68] [69] [70] [71] [72] [73] [74] [75] [76] [next]
799.00
799.00

Prs Sonzera 50 50W Tube Guitar Amplifier Head Black
"The Sonzera 50 is a 50-watt amplifier with two independently controlled, footswitchable channels designed for maximum versatility and in the spirit of vintage amps that allowed you to control your tone instead of the amp being in control.The clean channe

MORE...


2699.00
2449.00

Bad Cat Black Cat 15W Guitar Head With Reverb
"If you have ever wanted the amazing tone and feel of the Black Cat 30, only with a more manageable volume, look no further than the Black Cat 15. Just like the 30-watt older brother, the Black Cat 15 is dripping in three-dimensional cleans. Push up the g

MORE...


1274.99
849.99

Randall Rd412-V30 Diavlo 4X12 Angled Guitar Cab Black
"The Randall RD412-V30 speaker cabinet features four of the legendary Celestion Vintage 30 12"" speakers, together rated at 260W, made to pair with the Diavlo series metal-geared heads and combos. While the ruggedly constructed cabinet box is square, the

MORE...


839.99
599.99

Bluguitar Fatcab 60W 1X12 Closed-Back Speaker Cabinet
"In their aim to build a 1x12 cab with the tonal response of a traditional 4x12, the designers at BluGuitar have developed the Fatcab 60W closed-back cab. It has proved its worth on small to mid-sized stages over the years, where its advantages really com

MORE...


1595.00
1199.00

Supro S6420 Thunderbolt 35W 1X15 Tube Guitar Combo Amp
"Two knobs and the truth: The legendary 1964 Blue Rhino Hide Supro Thunderbolt is back. Renowned for its bold, full-range sound and up-front, honest midrange, the Thunderbolt covers a remarkable spectrum of vintage tone while wringing every ounce of perso

MORE...


1099.98
899.98

Peavey 6505 Mh Micro 20W Tube Guitar Amp Head With 212-6 50W 2X12 Cabinet
"6505 MH Micro 20W Tube HeadPart of Peavey's celebrated 6505 Series, the all-tube 6505 MH 20W authentically produces the legendary tones of the Peavey 6505 in a small, portable package. The 6505 MH has two 12AX7- and EL84-driven channels that follow the s

MORE...


399.99
279.99

Jet City Amplification Jca24s+ 2X12 Guitar Speaker Cabinet 200W Black/Blue
"The JCA24S+ 2x12 Guitar Speaker Cabinet 200W takes the tried and true 24S a step beyond, with THD porting and an integrated Jet Directspeaker-emulated output box designed by Doug Roberts of Roberts Retrovalve. Mic the custom-voiced Eminence drivers tradi

MORE...


279.99
199.99

Vox Mv50 50W Clean Guitar Amp Head
"Designed with an emphasis on analog, VOXs MV50 combines classic amplifier design with new and innovative production techniques to produce a miniature amplifier with truly monstrous sound. Boasting an incredible 50 watts of power, this one-pound package s

MORE...


699.99
499.99

Bluguitar Nanocab 60W 1X12 Compact Speaker Cabinet
"Inspired by the excellent performance of the FATCAB, the designers of BluGuitar set out to build a compact cab that would complement BluGuitar AMP1. And the result is the Nanocab 60W 1x12 that weighs in at just 22 lbs.During the design process, BluGuitar

MORE...


824.99
549.99

Bugera 333Xl Infinium 120W Tube Guitar Amplifier Head
"The 333XL INFINIUM is a cutting edge, modern-style tube guitar amp designed for use in any situation or genrethe harder the better. The name says it all 3 - 3 - 3; three fully independent channels for three fully independent gain structures and tone stac

MORE...


449.99
299.99

Bugera G20 20W Tube Guitar Amplifier Head Black
"The timeless design and sound of the all-tube amp has made its indelible mark on countless beloved tracks spanning the history of the electric guitar. With the ultimate pursuit of those wonderfully saturated, vintage and modern tones in mind, we proudly

MORE...


2499.99
1899.94

Peavey Invective.120 120W Tube Guitar Amp Head
"Guitarists with heavier tastes looking for their next upgrade will find a sturdy solution in the Peavey invective.120 head. With design input from Periphery's Misha Mansoor, this 120W powerhouse will help players achieve the most revered metal sounds, fr

MORE...


400.01
399.99

Fender Mustang Gt 100 100W 1X12 Guitar Combo Amplifier Black
"How can a modern legend like the Mustang digital amplifiers be improved? SimpleFender did it again, bigger and better with the Mustang GT 100. Fender takes seven decades worth of experience crafting inspirational tools and use it to add new (and better)

MORE...


1419.98
1049.98

Vox Limited Edition Ac15ch Tube Guitar Amplifier Head And V212c 2X12 Speaker Cab
"The VOX AC15 is the amp that started it all. Boasting both a Normal and Top Boost channel, the AC15 Custom Head is an all-tube, EL84 driven workhorse that delivers 15 watts of authentic British tone. The AC15 Custom also offers footswitchable spring reve

MORE...


143.00
99.99

Blackstar Id:Core Stereo 10 Limited Edition Cream 10W Combo Guitar Amplifier Cream
"This cream-colored ID:CORE Stereo 10 is a 2x5W ultimate entry-level guitar amplifier. Incredible tone and flexibility is accessed by a simple and intuitive control set and delivered in super wide stereo to give an immersive playing experience that will h

MORE...


[back] [1] [2] [3] [4] [5] [6] [7] [8] [9] [10] [11] [12] [13] [14] [15] [16] [17] [18] [19] [20] [21] [22] [23] [24] [25] [26] [27] [28] [29] [30] [31] [32] 33 [34] [35] [36] [37] [38] [39] [40] [41] [42] [43] [44] [45] [46] [47] [48] [49] [50] [51] [52] [53] [54] [55] [56] [57] [58] [59] [60] [61] [62] [63] [64] [65] [66] [67] [68] [69] [70] [71] [72] [73] [74] [75] [76] [next]

Only $14.49
CLICK HERE


---

Only $12.99
CLICK HERE


---

Only $84.99
CLICK HERE
---
1439.00
1199.00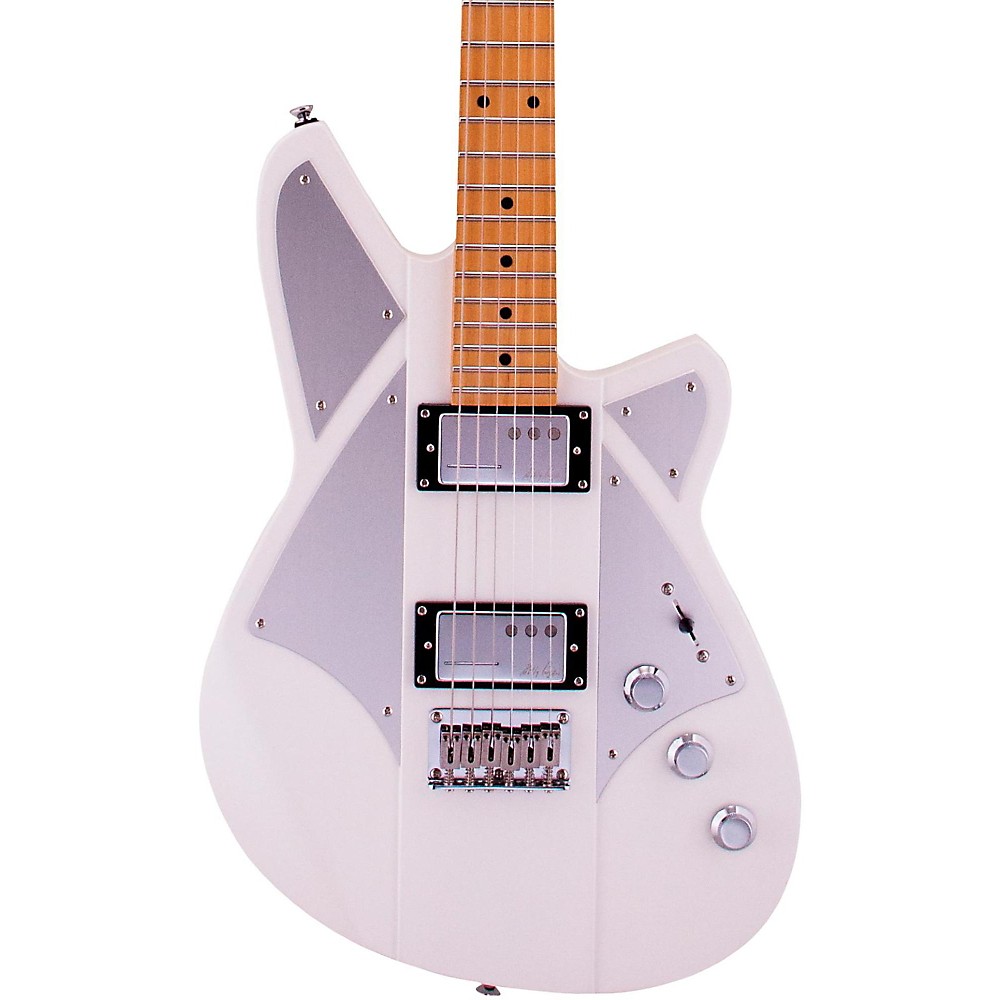 Reverend Bc-1 Billy Corgan Signature Electric Guitar Satin Pearl White
"The Reverend BC-1 Billy Corgan Signature Electric Guitar has a fresh design with classic and modern elements that come together in a unique way. The raised center section with thinner wings and strategic chambers under the pickguard add resonance and red

More Fender Electric Guitars
---
5000.00
3799.99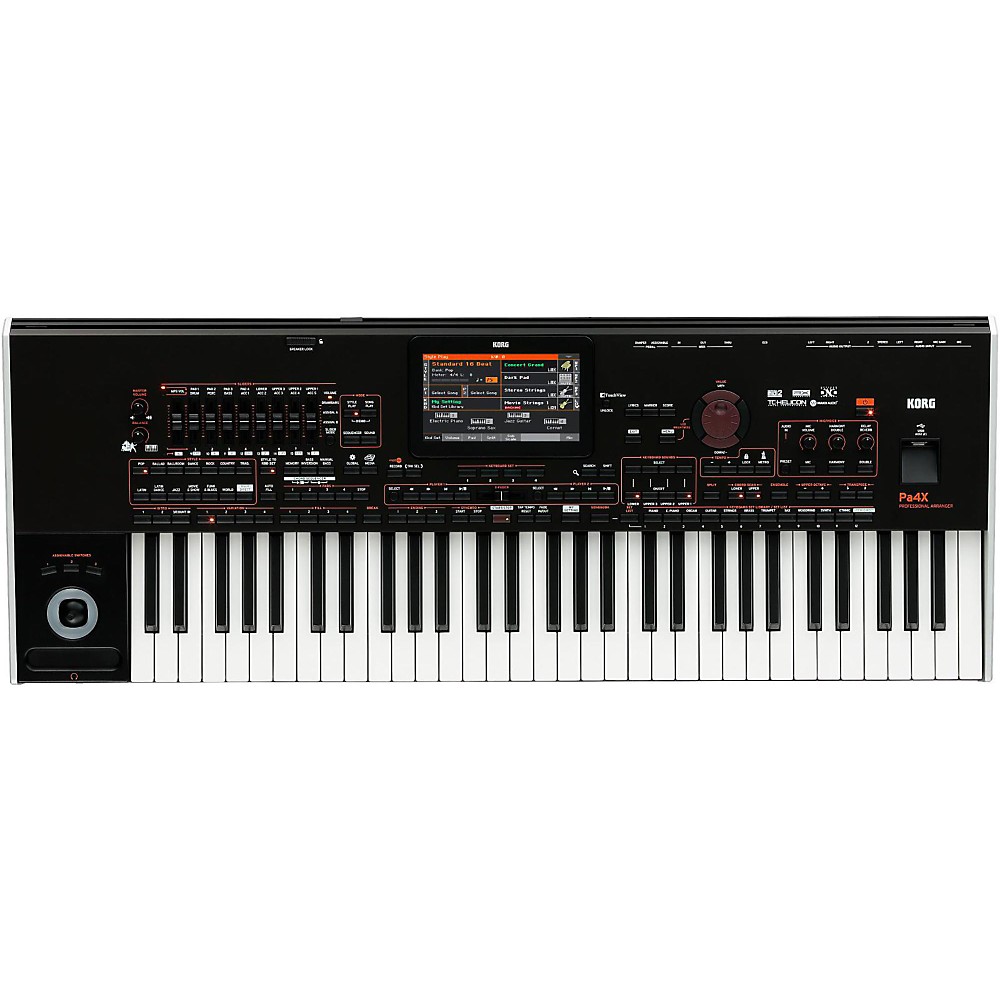 Korg Pa4x 61-Key Professional Arranger
"Save BIG when you buy today!Semiweighted keys with velocity sensitivity and aftertouchElegant, streamlined aluminum cabinetHuge 7"" capacitive TouchView display with tilting systemEasy-to-use panel layout and intuitive redesigned graphical interfaceNew E

More Synthesizers And Workstations
---
3199.00
2349.00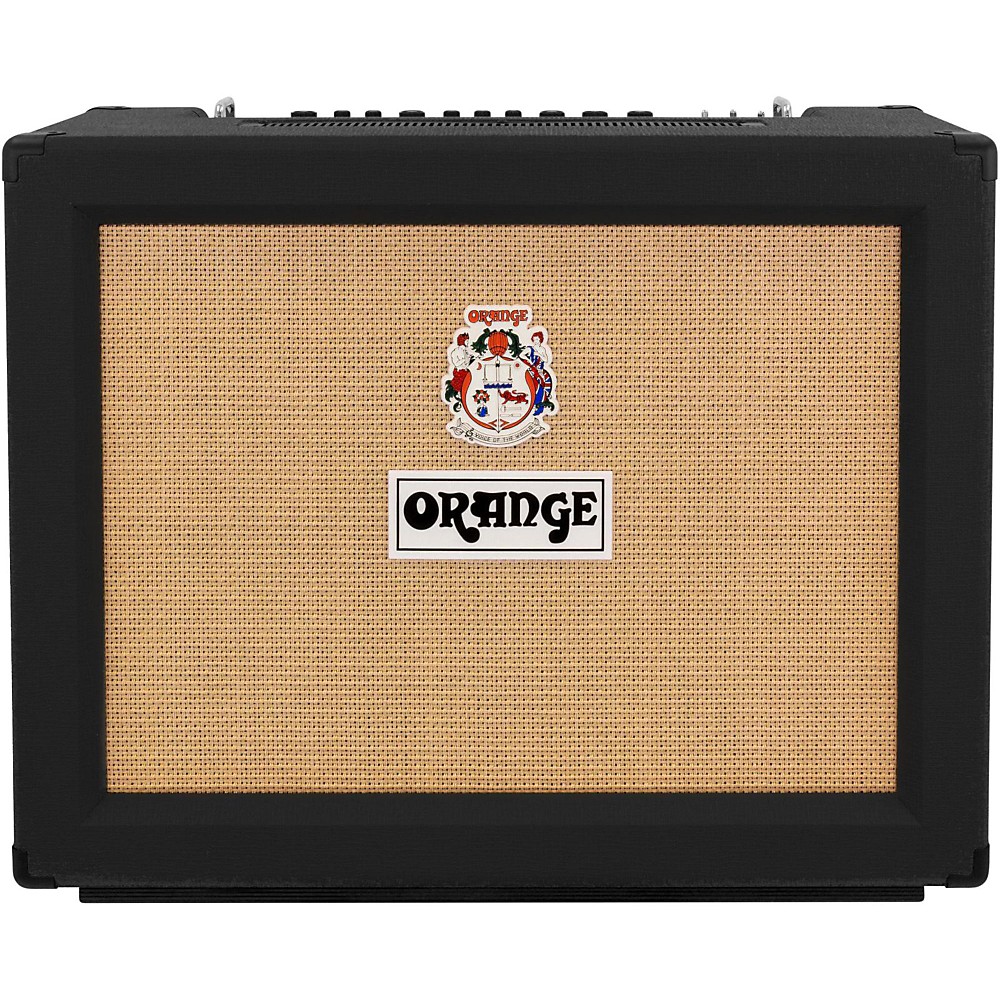 Orange Amplifiers Rockerverb 50 Mkiii 50W 2X12 Tube Guitar Combo Amp Black
"Celebrating its 10th anniversary last year, the Rockerverb Series demonstrates better than anything else that a workhorse amp can be a master of all trades. New for spring 2015, the Rockerverb 50 MKIII 2x12"" head combines over a decade of user feedback

More Guitar Amplifiers
---