Sunday, July 22nd 2018.
Guitar Amps and Amplifiers
Guitar amps by the biggest brand name manufacturers in the music industry. Our lineup includes bass amps, acoustic guitar amps as well as electric guitar amps all for the best prices on the net. Famous names like Fender, Gibson, Peavey, Crate, Marshall, Behringer, Line 6 and others
[back] [1] [2] [3] [4] [5] [6] [7] [8] [9] [10] [11] [12] [13] [14] [15] [16] [17] [18] [19] [20] [21] [22] [23] [24] [25] [26] [27] [28] [29] [30] [31] [32] [33] [34] [35] 36 [37] [38] [39] [40] [41] [42] [43] [44] [45] [46] [47] [48] [49] [50] [51] [52] [53] [54] [55] [56] [57] [58] [59] [60] [61] [62] [63] [64] [65] [66] [67] [68] [69] [70] [71] [72] [73] [74] [75] [76] [77] [78] [79] [80] [81] [82] [83] [84] [85] [86] [87] [88] [89] [90] [91] [92] [93] [94] [95] [96] [97] [98] [99] [100] [101] [102] [103] [104] [105] [106] [107] [108] [109] [110] [111] [112] [113] [114] [115] [116] [117] [118] [119] [120] [121] [122] [123] [124] [125] [126] [127] [128] [129] [130] [131] [132] [133] [134] [135] [136] [137] [138] [139] [140] [141] [142] [143] [144] [145] [146] [147] [148] [149] [150] [151] [152] [153] [154] [155] [156] [157] [next]
2265.00
1699.00

Fryette G2902s Two/Ninety/Two 90Wx2 Tube Guitar Power Amp
"A stereo power amplifier with wide-open dynamic delivery, powerful low-end response and road-tested reliabilitythe Fryette Two/Ninety/Two Stereo Power Master-Built Amplifier has proven itself to be the standard for tube power performance, not only in its

MORE...


666.65
499.99

Evh 5150Iii El34 212St 50W 2X12 Guitar Speaker Cabinet Black
"The EVH 5150III EL34 212ST cabinet is the perfect companion to the new 5150III 50W EL34 head with a matching black and gold motif.This 50W, 16 ohm straight-front 2x12 cabinet features rock solid birch construction, signature Celestion G12H 30W Anniversar

MORE...


412.99
329.99

Blackstar Limited-Edition Venue 2X12 160W 2X12 Guitar Speaker Cabinet
"The Blackstar HT Venue Series delivers incredible high-gain performance with a level of tonal refinement previously found only in the best boutique and vintage amps. This 2x12 speaker cabinet is perfectly matched to the HT Venue Series amps. Equipped wit

MORE...


1517.23
1099.99

Evh 5150Iii 50W El34 50W Tube Guitar Amp Head Black
"You asked, EVH delivered. Independent volume and gain control for all three channels has arrived with the 5150III 50W EL34 tube amp head. Experience total control, along with the same lethal looks and ferocious EL34 tone of the 100-Watt head.The EL34 pow

MORE...


69.99
59.99

Vox Ac2 Rhythmvox 2W 2X3 Mini Guitar Combo Amp
"The enormously popular AC1 Rhythm VOX series of miniature amps has been recharged! It has returned as the AC2 RhythmVOX, designed specifically for your guitar. The output has doubled from 1W to 2W, further enhancing the amp's sound quality. The high-qual

MORE...


3560.02
3400.00

Prs Dg50 David Grissom Signature 50W Tube Amp Head Blonde With Salt And Pepper
"Developed and refined over many years, the PRS David Grissom signature amplifiers bring David Grissoms discriminating tone to players looking for a highly responsive, musical amp rig. The PRS DG Custom 50 comes in blonde vinyl with a cherry stained mahog

MORE...


1750.00
1129.00

Supro Black Magick 25W Tube Guitar Amp Head
"The Supro Black Magick 25W tube guitar head packs all the award-winning tone and circuitry of the Black Magick combo into a compact all-tube head format. This 25W, high-gain blues machine pairs perfectly with the Supro Black Magick 1x12, 1x15, Statesman

MORE...


629.99
449.99

Blackstar Limited-Edition Ht-Studio 20 20W Tube Guitar Amp Head
"Blackstar HT Venue Series amps deliver authentic boutique cleans and super high gain overdrives. These versatile, all-tube amps are packed with innovations to inspire your performancefrom studio to stage! The HT Studio 20 is a 20 Watt head based on a roc

MORE...


270.00
249.99

Marshall Code212 100W 2X12 Vertical Guitar Speaker Cabinet Black
"The Marshall CODE212 2x12 vertical cabinet, was designed for players looking to create a compact and stylishMarshall quarter stack, perfect for stage, studio and home use. The cabinet features a pair of Marshall Custom Voiced speakers, designed specifica

MORE...


2000.00
1499.00

Supro Neptune Reverb 25W 2X12 Tube Guitar Combo Amplifier
"Supro USA presents the 1685RT Neptune Reverb guitar combo amplifier. This 25W, 2x12 combo amp was created in response to artist and backline requests for a Supro amp with a pair of 12 in. speakers and spring reverb. Developed in partnership with SIR, the

MORE...


1349.02
1349.00

Prs Archon Two-Channel 25/15 Watt 1X12 Tube Guitar Combo Amp Stealth
"The Archon 25 brings the king of PRS high-gain amplification to the world of small, low-wattage tube amps. The Archons lush distortion and singing clean channel tones are all here in a 25 watt package (switchable to 13 watts via the back panel). The Arch

MORE...


759.99
549.99

Blackstar Limited-Edition Artist 10Th Anniversary 10W Tube Amp Head
"In celebration of 10 years of glorious Blackstar tone, three new 10W single ended valve amplifiers have been developed drawing on the sound and innovation of iconic Blackstar linesArtisan, Artist and Series One.Each product is honed for home and studio u

MORE...


409.99
349.99

Boss Katana Cabinet 212 150W 2X12 Guitar Speaker Cabinet Black
"The versatile BOSS Katana Cabinet 212 is a companion cabinet for the popular Katana-Head guitar amplifier. BOSSs special design provides enhanced bass response and rugged durability while keeping the weight down for easy mobility. The cabinet comes loade

MORE...


3733.31
2799.98

Evh 5150 Iii 100W Guitar Tube Head Ivory With 5150 Iii 412 Guitar Cab Ivory
"The professional EVH 5150 III all-tube amp head that was developed to meet the exacting specifications of Edward Van Halen, one of the true living legends of rock guitar. The 5150III amp head's flexible feature set allows creation of tones from clean to

MORE...


599.99
349.99

B-52 Lg-100A 100W Solid State Guitar Amp Head
"The roaring, solid-state B-52 LG-100A Head uses the latest in tube simulation technology for a pristine clean channel and a grinding distortion channel that sound and feel like the real deal. Overdrive channel has 2 gain settings, contour knob, gain swit

MORE...


[back] [1] [2] [3] [4] [5] [6] [7] [8] [9] [10] [11] [12] [13] [14] [15] [16] [17] [18] [19] [20] [21] [22] [23] [24] [25] [26] [27] [28] [29] [30] [31] [32] [33] [34] [35] 36 [37] [38] [39] [40] [41] [42] [43] [44] [45] [46] [47] [48] [49] [50] [51] [52] [53] [54] [55] [56] [57] [58] [59] [60] [61] [62] [63] [64] [65] [66] [67] [68] [69] [70] [71] [72] [73] [74] [75] [76] [77] [78] [79] [80] [81] [82] [83] [84] [85] [86] [87] [88] [89] [90] [91] [92] [93] [94] [95] [96] [97] [98] [99] [100] [101] [102] [103] [104] [105] [106] [107] [108] [109] [110] [111] [112] [113] [114] [115] [116] [117] [118] [119] [120] [121] [122] [123] [124] [125] [126] [127] [128] [129] [130] [131] [132] [133] [134] [135] [136] [137] [138] [139] [140] [141] [142] [143] [144] [145] [146] [147] [148] [149] [150] [151] [152] [153] [154] [155] [156] [157] [next]

Only $14.49
CLICK HERE


---

Only $12.99
CLICK HERE


---

Only $84.99
CLICK HERE
---
4400.00
3499.99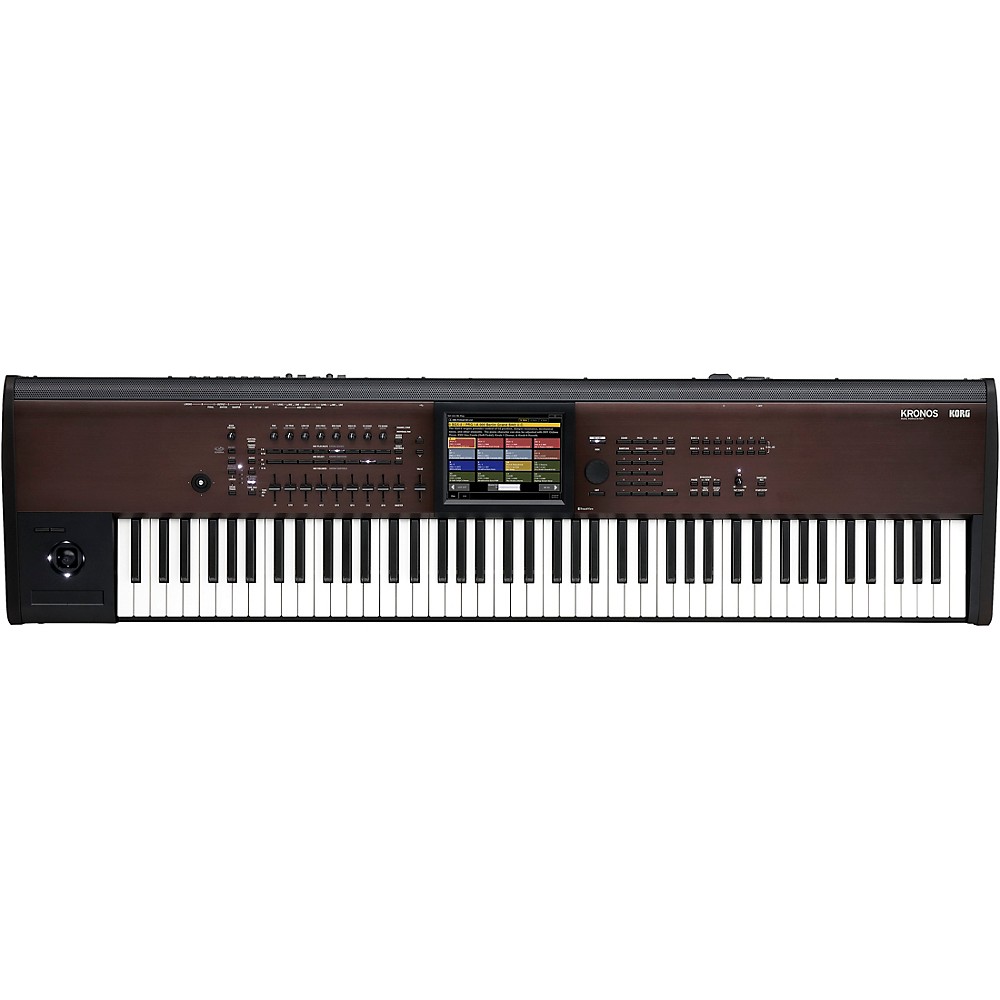 Refurbished Korg Kronos With New Light Touch 88-Note Action And Lighter Body
"The Korg KRONOS has established itself as a premier performance and recording keyboard instrument, and serves as the chief controller and sound source hub for countless musicians and studios all over the world. With its position in the marketplace firmly

More Synthesizers And Workstations
---
3299.00
3299.00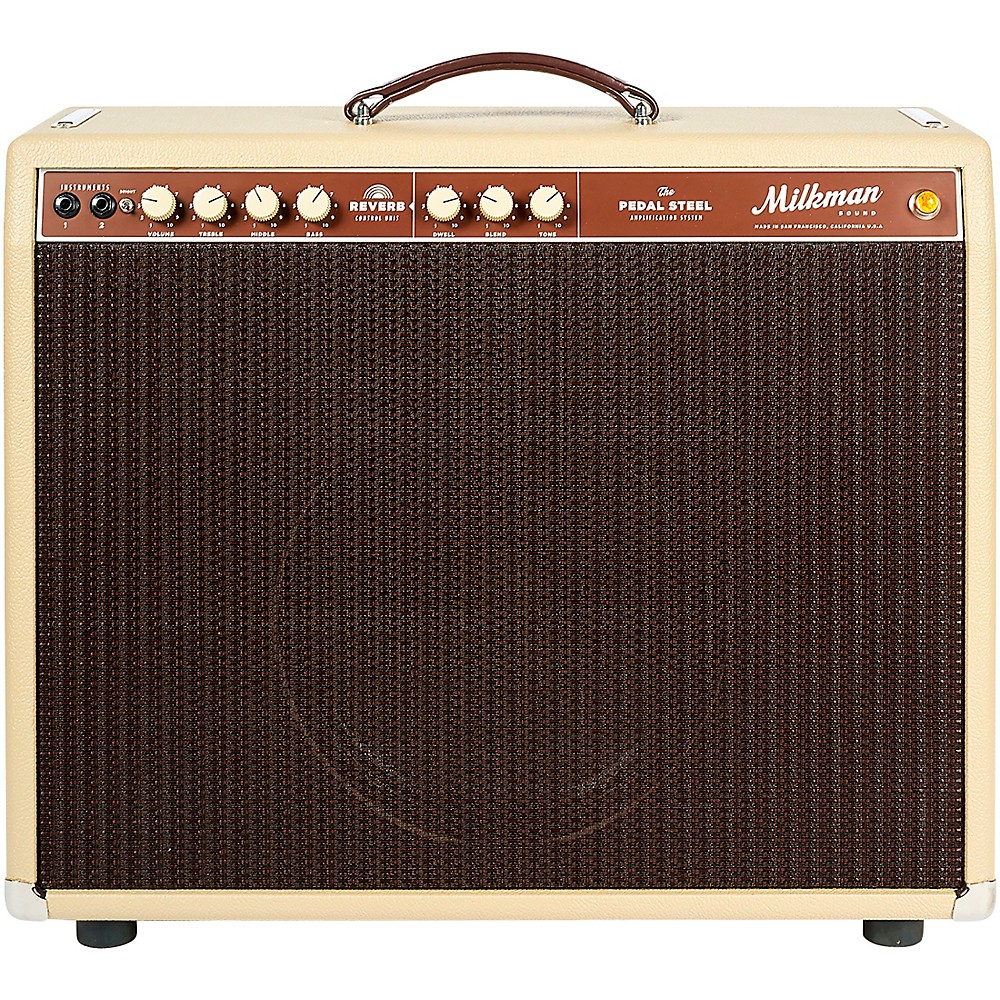 Milkman Sound 85W Pedal Steel 85W 1X12 Tube Guitar Combo Amp With Celestion Alnico Creamback Speaker Vanilla 12 Celestion Alnico Cream
"The Milkman 85W Amplifier is the flagship of the Milkman line. It has incredible headroom, feel and tone. Whether you are using it for steel guitar, or 6-string guitar, this amplifier is going to sing for you. Playing this amplifier is like fingerprintin

More Guitar Amplifiers
---