Sunday, July 22nd 2018.
Guitar Amps and Amplifiers
Guitar amps by the biggest brand name manufacturers in the music industry. Our lineup includes bass amps, acoustic guitar amps as well as electric guitar amps all for the best prices on the net. Famous names like Fender, Gibson, Peavey, Crate, Marshall, Behringer, Line 6 and others
[back] [1] [2] [3] [4] [5] [6] [7] [8] [9] [10] [11] [12] [13] [14] [15] [16] [17] [18] [19] [20] [21] [22] [23] [24] [25] [26] [27] [28] [29] [30] [31] [32] [33] [34] [35] [36] [37] [38] [39] [40] [41] [42] [43] [44] [45] [46] 47 [48] [49] [50] [51] [52] [53] [54] [55] [56] [57] [58] [59] [60] [61] [62] [63] [64] [65] [66] [67] [68] [69] [70] [71] [72] [73] [74] [75] [76] [77] [78] [79] [80] [81] [82] [83] [84] [85] [86] [87] [88] [89] [90] [91] [92] [93] [94] [95] [96] [97] [98] [99] [100] [101] [102] [103] [104] [105] [106] [107] [108] [109] [110] [111] [112] [113] [114] [115] [116] [117] [118] [119] [120] [121] [122] [123] [124] [125] [126] [127] [128] [129] [130] [131] [132] [133] [134] [135] [136] [137] [138] [139] [140] [141] [142] [143] [144] [145] [146] [147] [148] [149] [150] [151] [152] [153] [154] [155] [156] [157] [next]
131.95
74.95

Pignose Legendary 7-100 Portable Amp
"The Pignose Legendary 7-100 Portable Amp is their original portable practice amp, complete with pig-snout on/off switch and volume control. The case opens for easy access to the amplifier's speaker and other insides. You can even have a friend fan the ca

MORE...


208.95
119.95

Pignose Hog 20 Amp
"Like its porky cousin, the portable Pignose Hog 20 Amp is perfect for playing anywhere. And the Hog 20 recharges its own batteries when you plug it into a wall outlet. Runs for 6 to 10 hours on a single charge or on AC power. Heavy-duty 6-1/2"" speaker i

MORE...


93.32
69.99

Ibanez Ibz-10 Tone Blaster Amp
"This amp reproduces a heavy sound using a closed-back cabinet and a 6.5"" Power Jam speaker. It comes with simple Bass / Treble controls for producing various tones as well as a CD input.10W6"" speaker3-band EQSwitchable gainHeadphone jack12""W x 13""H x

MORE...


131.16
79.99

Rockman Metal Ace Headphone Amp
"The Rockman Metal Ace is a high-quality, low-priced headphone amp that offers built-in compression, volume control, and auxiliary stereo input/output. Use it to jam along with your favorite bands. Killer distortion with switchable gain. Sound so heavy, m

MORE...


1450.01
1449.99

Fender Vintage Reissue '65 Twin Reverb Guitar Amp
"The Fender '65 Twin Reverb Amp is an authentic all-tube reproduction of the original classic! It has earned a reputation of being one of the cleanest tube amps ever, but it delivers a taste of the trademark Fender crunch when cranked up high. Delivers 85

MORE...


1550.01
1549.99

Fender Vintage Reissue '65 Super Reverb Guitar Combo Amp
"The Fender '65 Super Reverb Combo Amp is a long overdue addition to Fender's Vintage Reissue series. Here's a faithful re-creation of the legendary and highly collectible Blackface Super Reverb from the 1960s. This 45W, all-tube combo with 4 x 10"" Jense

MORE...


1450.01
1449.99

Fender Vintage Reissue '59 Bassman Ltd
"The straightforward Fender 59 Bassman outperforms most of the fancy amps on the market today. In the 1950s, the Bassman was perfect for amplifying that new invention, the Fender Precision Bass. This 50W rig allowed the bass to hold its own onstage with d

MORE...


3550.00
2499.99

Marshall Jvm Series Jvm410h 100W Tube Guitar Amp Head
"In a nutshell, the Marshall all-valve, 4-channel JVM410H 100-watt tube head is the most versatile Marshall amplifier ever made. It also boasts more gain than any other Marshall to date--and that's really saying something.Each of its 4 channels-Clean, Cru

MORE...


1000.01
999.99

Fender 65 Princeton Reverb 15W 1X10 Tube Guitar Combo Amp Black
"The Fender '65 Princeton Reverb Amp is an authentic all-tube reproduction of the original classic! The Princeton Reverb amplifier delivers 15W through one 10"" Jensen Special Design speaker. This single-channel amplifier favorite has 2 inputs, reverb and

MORE...


399.99
299.99

Radial Engineering Tonebone Pz-Pre Acoustic Direct Box Preamp
"The Tonebone PZ-Pre Acoustic DI Box Preamp is equipped with piezo acoustic input signal boosters to allow both add-on instrument pickups and built-in, integral active preamps to be combined for a more natural rendering. It is compact yet full featured, d

MORE...


3900.00
2699.99

Marshall Plexi 1959Slp 100W Tube Guitar Amp Head
"The 100W Marshall Plexi 1959SLP all-tube amp head cranks out fabulous lead distortion and tight crunch exactly like the original '67 to '69 amp that it emulates. Inspired by Pete Townshend's unquenchable thirst for VOLUME, the Marshall Plexi 1959SLP guit

MORE...


499.00
349.30

Dtar Mama Bear Digital Acoustic Guitar Preamp
"The D-TAR Mama Bear Digital Acoustic Guitar Preamp is your secret weapon for capturing and reproducing all of your acoustic guitar's presence and rich tone. Even the best acoustic guitars deliver an oversimplification of true acoustic tone complexity whe

MORE...


65.00
47.95

Marshall Ms-2 Mini Amp
"You can take Marshall tone and vibe with you with the Marshall MS-2 Mini Amp. Classic Marshall grille cloth; crunchy distortion; and plenty of volume for good, clean fun. Controls for overdrive, tone, and volume. Powered by one 9V battery. The Marshall M

MORE...


1800.00
1299.99

Marshall 1960Tv Cabinet
"The Marshall 1960TV Cabinet has an angled front; 4 - 12"" Greenback speakers; and a warmer, thicker sound than the 1960A. This 100W, mono, 16-ohm cabinet is 3 inches taller than a standard 1960A 4x12 cabinet which results in well defined mid range and a

MORE...


2760.00
1999.99

Marshall Marshall Jtm45-Reis Reissue Tube Gtr Head
"The Marshall JTM45 Amp Head is a lovingly created reproduction of Jim Marshall's first amplifier. Now the classic JTM45 is accessible to all who enjoy its glassy, clean tone and fluid, warm sustain. By including GZ34 valve rectification, as found in the

MORE...


[back] [1] [2] [3] [4] [5] [6] [7] [8] [9] [10] [11] [12] [13] [14] [15] [16] [17] [18] [19] [20] [21] [22] [23] [24] [25] [26] [27] [28] [29] [30] [31] [32] [33] [34] [35] [36] [37] [38] [39] [40] [41] [42] [43] [44] [45] [46] 47 [48] [49] [50] [51] [52] [53] [54] [55] [56] [57] [58] [59] [60] [61] [62] [63] [64] [65] [66] [67] [68] [69] [70] [71] [72] [73] [74] [75] [76] [77] [78] [79] [80] [81] [82] [83] [84] [85] [86] [87] [88] [89] [90] [91] [92] [93] [94] [95] [96] [97] [98] [99] [100] [101] [102] [103] [104] [105] [106] [107] [108] [109] [110] [111] [112] [113] [114] [115] [116] [117] [118] [119] [120] [121] [122] [123] [124] [125] [126] [127] [128] [129] [130] [131] [132] [133] [134] [135] [136] [137] [138] [139] [140] [141] [142] [143] [144] [145] [146] [147] [148] [149] [150] [151] [152] [153] [154] [155] [156] [157] [next]

Only $14.49
CLICK HERE


---

Only $12.99
CLICK HERE


---

Only $84.99
CLICK HERE
---
4400.00
3499.99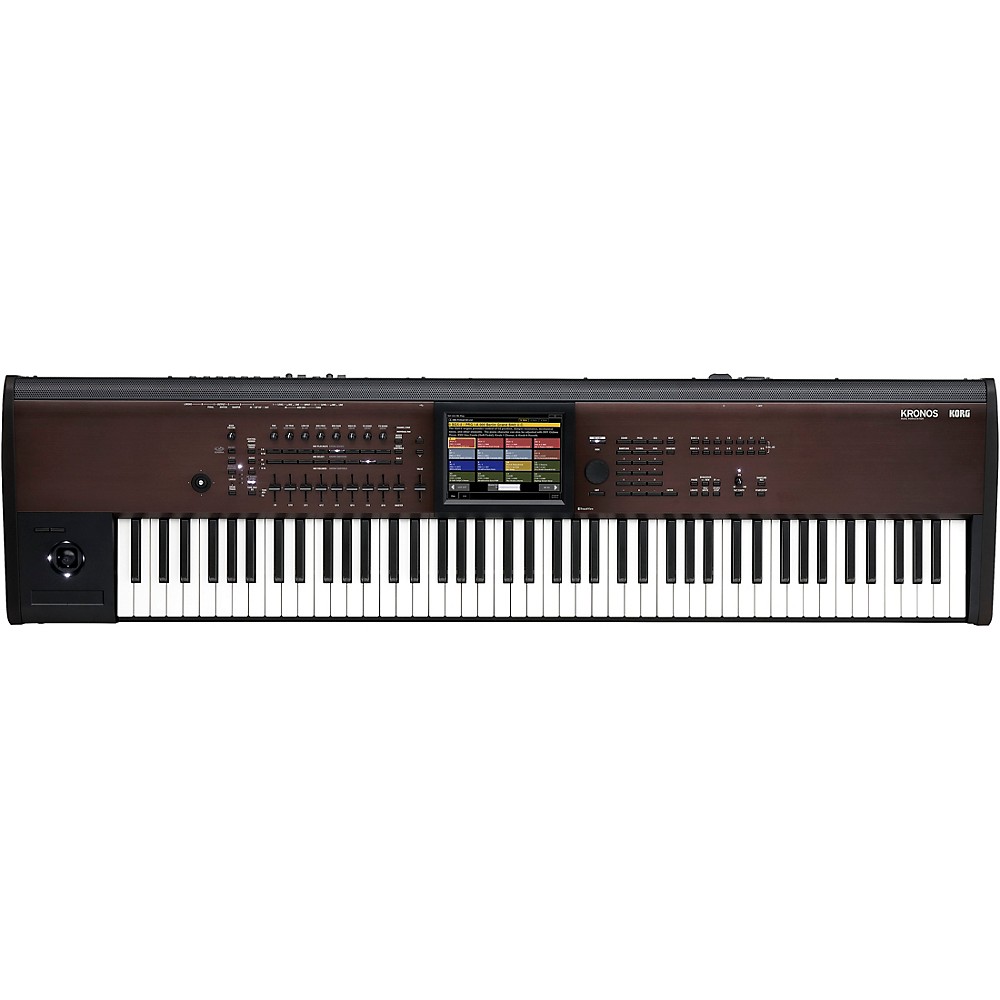 Refurbished Korg Kronos With New Light Touch 88-Note Action And Lighter Body
"The Korg KRONOS has established itself as a premier performance and recording keyboard instrument, and serves as the chief controller and sound source hub for countless musicians and studios all over the world. With its position in the marketplace firmly

More Synthesizers And Workstations
---
3299.00
3299.00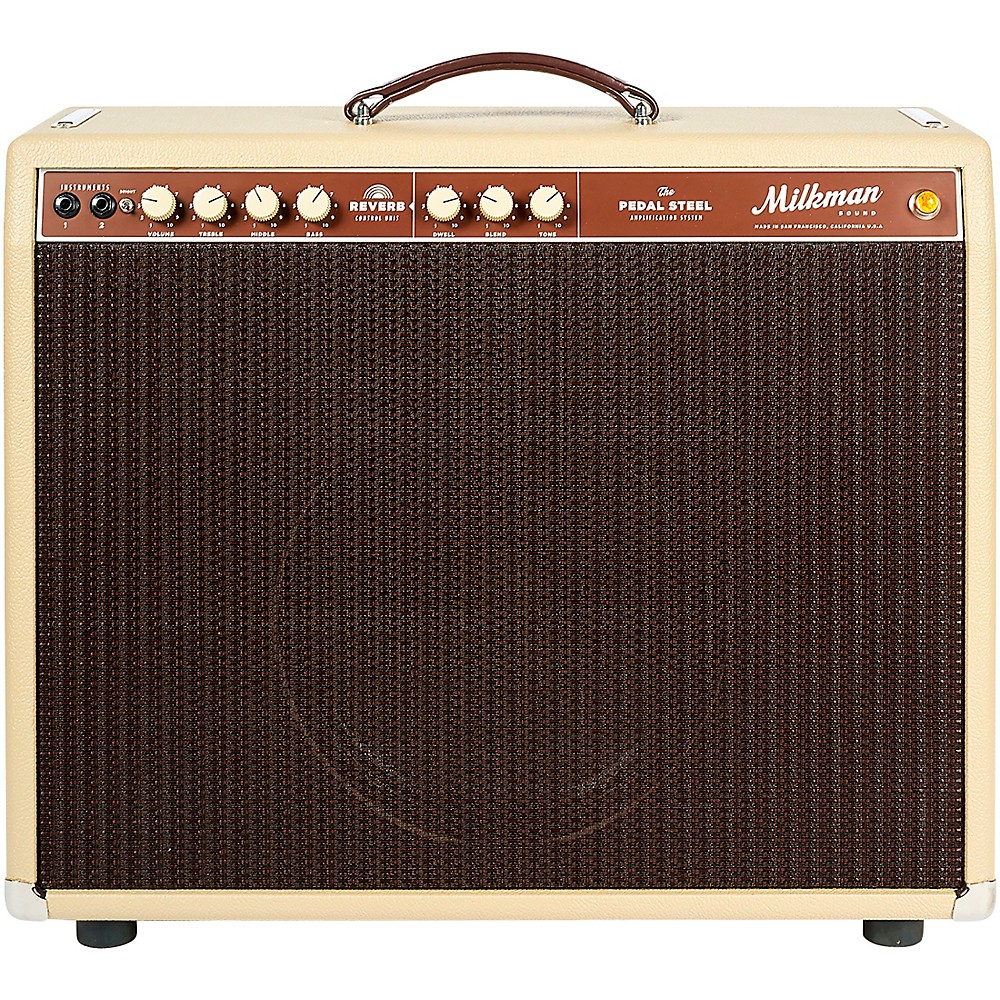 Milkman Sound 85W Pedal Steel 85W 1X12 Tube Guitar Combo Amp With Celestion Alnico Creamback Speaker Vanilla 12 Celestion Alnico Cream
"The Milkman 85W Amplifier is the flagship of the Milkman line. It has incredible headroom, feel and tone. Whether you are using it for steel guitar, or 6-string guitar, this amplifier is going to sing for you. Playing this amplifier is like fingerprintin

More Guitar Amplifiers
---