Sunday, July 22nd 2018.
Guitar Amps and Amplifiers
Guitar amps by the biggest brand name manufacturers in the music industry. Our lineup includes bass amps, acoustic guitar amps as well as electric guitar amps all for the best prices on the net. Famous names like Fender, Gibson, Peavey, Crate, Marshall, Behringer, Line 6 and others
[back] [1] [2] [3] [4] [5] 6 [7] [8] [9] [10] [11] [12] [13] [14] [15] [16] [17] [18] [19] [20] [21] [22] [23] [24] [25] [26] [27] [28] [29] [30] [31] [32] [33] [34] [35] [36] [37] [38] [39] [40] [41] [42] [43] [44] [45] [46] [47] [48] [49] [50] [51] [52] [53] [54] [55] [56] [57] [58] [59] [60] [61] [62] [63] [64] [65] [66] [67] [68] [69] [70] [71] [72] [73] [74] [75] [76] [77] [78] [79] [80] [81] [82] [83] [84] [85] [86] [87] [88] [89] [90] [91] [92] [93] [94] [95] [96] [97] [98] [99] [100] [101] [102] [103] [104] [105] [106] [107] [108] [109] [110] [111] [112] [113] [114] [115] [116] [117] [118] [119] [120] [121] [122] [123] [124] [125] [126] [127] [128] [129] [130] [131] [132] [133] [134] [135] [136] [137] [138] [139] [140] [141] [142] [143] [144] [145] [146] [147] [148] [149] [150] [151] [152] [153] [154] [155] [156] [157] [next]
1139.00
899.00

Orange Amplifiers Dual Terror Dt30h 30W Tube Guitar Amp Head
"The 30W Orange Amplifiers Dual Terror DT30H tube guitar amp head boasts twin all-tube channels. The Orange Dual Terror amp head also offers a unique 2-stage preamp with massive tonal range using just 3 controls per channel. The Orange Dual Terror guitar

MORE...


829.00
599.00

Orange Amplifiers Orange Ppc212-Ob 2X12 Open Back Gtr Cab Straight
"With the size of a combo, but sporting two 12"" 60-watt Celestion Vintage 30 speakers, this compact-sized PPC212-OB speaker cabinet from the Orange PPC series features an open-back design and is the same size as the Rockerverb 50C and AD30TC. The Orange

MORE...


89.00
69.00

Orange Amplifiers Micro Crush Pix Series Cr3 3W 1X3.5 Guitar Combo Amp
"The Orange Micro Crush PiX Series CR3 amplifier has all the cool looks of its bigger brothers. But it's not just cool looking. Plug into the little Orange Micro Crush amp, and you'll soon realize it is Orange through and through. Orange gives the Micro C

MORE...


269.00
199.99

Lehle Sunday Driver Guitar Preamp
"The Lehle Sunday Driver is a high-end preamp with a convenient compact format. It features JFET-based circuitry and provides 2 modes of operation, with selection via a mode selector switch with gold-plated contacts: ""D"" stands for Driver; in this mode,

MORE...


700.01
699.99

Fender Super-Sonic 60 60W 2X12 Guitar Speaker Cabinet Black Straight
"The Fender Super-Sonic 60 60W 2x12 guitar speaker cabinet mates perfectly with the Super-Sonic 60 head or other quality tube amplifier. Unlike most other 2x12 enclosures, this iconic Fender speaker cab design includes an oversized baffle board with a sli

MORE...


556.50
399.99

Roland Ac-33 Acoustic Chorus Combo Amp
"The AC-33 is the world's first battery-powered amp made specifically for acoustic guitar. Portable yet powerful, the AC-33 provides true stereo sound, Guitar and Mic/Line channels, custom-tailored effects, anti-feedback, and a Phrase Looper. But this amp

MORE...


239.00
149.00

Zt Lunchbox Cab 1X6.5 Passive Guitar Speaker Cabinet Silver
"The Lunchbox Cab is built on the platform of ZT's highly acclaimed Lunchbox amplifier. It's a Lunchbox without the amp-a passive extension speaker, with the same solid-as-a-brick cabinet housing the same custom-design 6.5"" driver used in the ZT Lunchbox

MORE...


649.98
649.98

Egnater Tweaker Series Head And Tweaker 112X Half Stack
"The ultracompact 15W Egnater Tweaker amp head is all-tube amazing. The Egnater head serves up unique and sophisticated all-tube tone with seemingly endless variations via onboard ""Tweaker"" selector switches. Powered by a pair of 6V6 power tubes, the Eg

MORE...


202.00
151.50

Electro-Harmonix 44 Magnum 44W Guitar Power Amplifier
"The Electro-Harmonix 44 Magnum guitar amp provides 44W of clean and natural power and also delivers true amplifier overdrive at the turn of a knob. From your pocket to the stage, the E-H 44 Magnum is a perfect gigging and practice amp. Despite being desc

MORE...


79.99
32.99

Rogue G5 5W Battery Powered Guitar Combo Amp Black
"The Rogue G5 is a battery-powered guitar amp designed to be easy to carry and provide adequate volume wherever you go.It can be powered by a simple 9V battery or the supplied DC power adapter making it an obvious choice for amplifying your guitar when a

MORE...


550.00
399.99

Marshall As50d 50W 2X8 Acoustic Guitar Combo Amp
"Marshall's AS50D is a 50-watt, 2 x 8"" acoustic guitar combo amp with 2 channels, including a phantom-powered microphone channel. It features a redesigned tweeter, digital chorus and reverb, and an anti-feedback notch filter. Each channel sports its own

MORE...


179.99
139.94

Peavey Ecoustic E20 20W 1X8 Acoustic Combo Amp Brown
"The Peavey Ecoustic E20 20W 1x8 Acoustic Combo Amp is rated at 20 watts, and has a compact, lightweight design that makes it ideal for rehearsals. Peavey Ecoustic amplifiers are highly versatile amplification systems designed for acoustic instruments, vo

MORE...


39.00
22.99

Danelectro Honeytone N-10 Guitar Mini Amp Black
"The HoneyTone N-10 Guitar Mini Amp cranks like a little hot rod has a great clean or overdriven sound. The HoneyTone amp also boasts a real leather handle, belt clip, headphone jack, Volume, Tone, and Overdrive controls. The HoneyTone N-10 amp is powered

MORE...


1170.00
849.99

Marshall Jvmc212 2X12 Guitar Extension Cab Black
"The Marshall JVMC212 is a guitar speaker cabinet designed using only the finest materials and constructed with tried and tested techniques. The JVMC212 extension cabinet can output 150W of power through its Marshall/Celestion Vintage and Heritage speaker

MORE...


712.38
449.99

Randall Kirk Hammett Kh75 75W 1X12 Guitar Combo Amp Black
"The 75W Randall Kirk Hammett KH75 Combo Amp is perfect for the serious up-and-comer. The KH75 offers 2 channels with 3 modes: Channel 1 Hammett Clean, Channel 2 Hammett Rhythm, and Channel 3 Hammett Lead. The Randall Kirk Hammett amp also boasts spring

MORE...


[back] [1] [2] [3] [4] [5] 6 [7] [8] [9] [10] [11] [12] [13] [14] [15] [16] [17] [18] [19] [20] [21] [22] [23] [24] [25] [26] [27] [28] [29] [30] [31] [32] [33] [34] [35] [36] [37] [38] [39] [40] [41] [42] [43] [44] [45] [46] [47] [48] [49] [50] [51] [52] [53] [54] [55] [56] [57] [58] [59] [60] [61] [62] [63] [64] [65] [66] [67] [68] [69] [70] [71] [72] [73] [74] [75] [76] [77] [78] [79] [80] [81] [82] [83] [84] [85] [86] [87] [88] [89] [90] [91] [92] [93] [94] [95] [96] [97] [98] [99] [100] [101] [102] [103] [104] [105] [106] [107] [108] [109] [110] [111] [112] [113] [114] [115] [116] [117] [118] [119] [120] [121] [122] [123] [124] [125] [126] [127] [128] [129] [130] [131] [132] [133] [134] [135] [136] [137] [138] [139] [140] [141] [142] [143] [144] [145] [146] [147] [148] [149] [150] [151] [152] [153] [154] [155] [156] [157] [next]

Only $14.49
CLICK HERE


---

Only $12.99
CLICK HERE


---

Only $84.99
CLICK HERE
---
4400.00
3499.99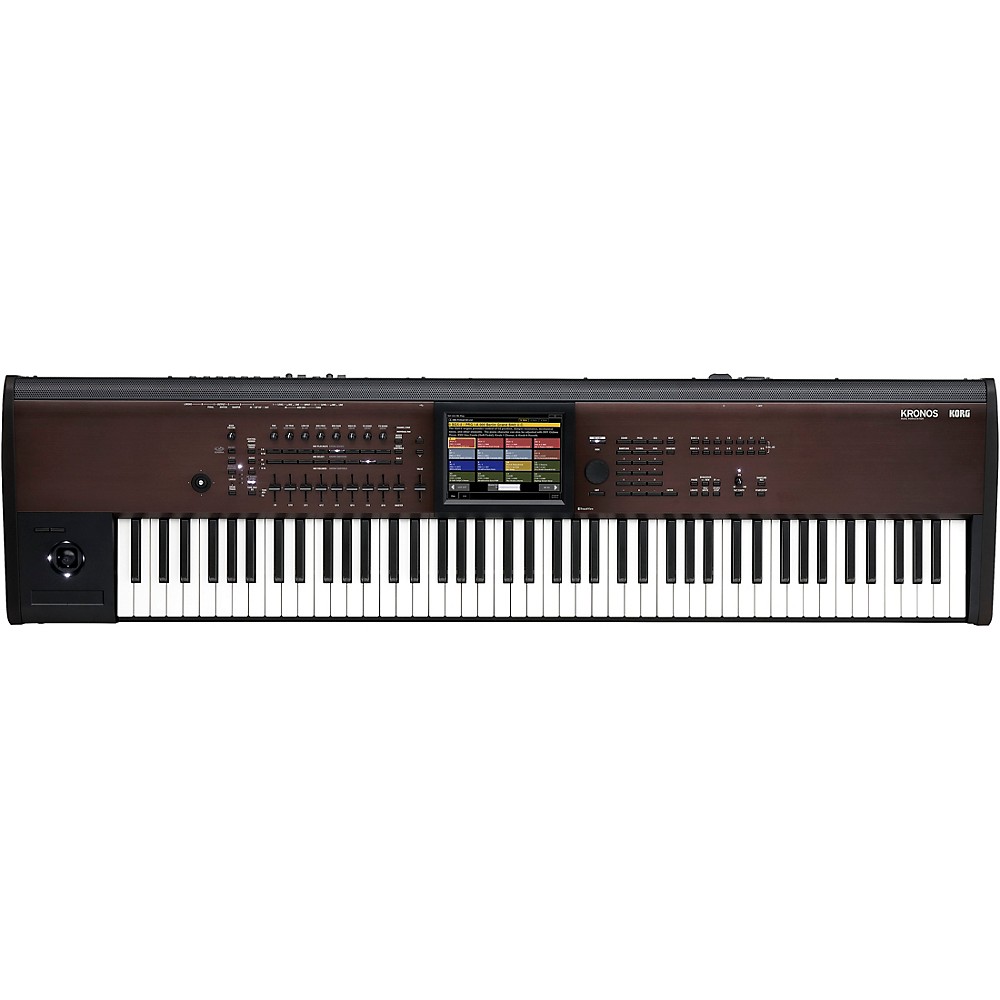 Refurbished Korg Kronos With New Light Touch 88-Note Action And Lighter Body
"The Korg KRONOS has established itself as a premier performance and recording keyboard instrument, and serves as the chief controller and sound source hub for countless musicians and studios all over the world. With its position in the marketplace firmly

More Synthesizers And Workstations
---
3299.00
3299.00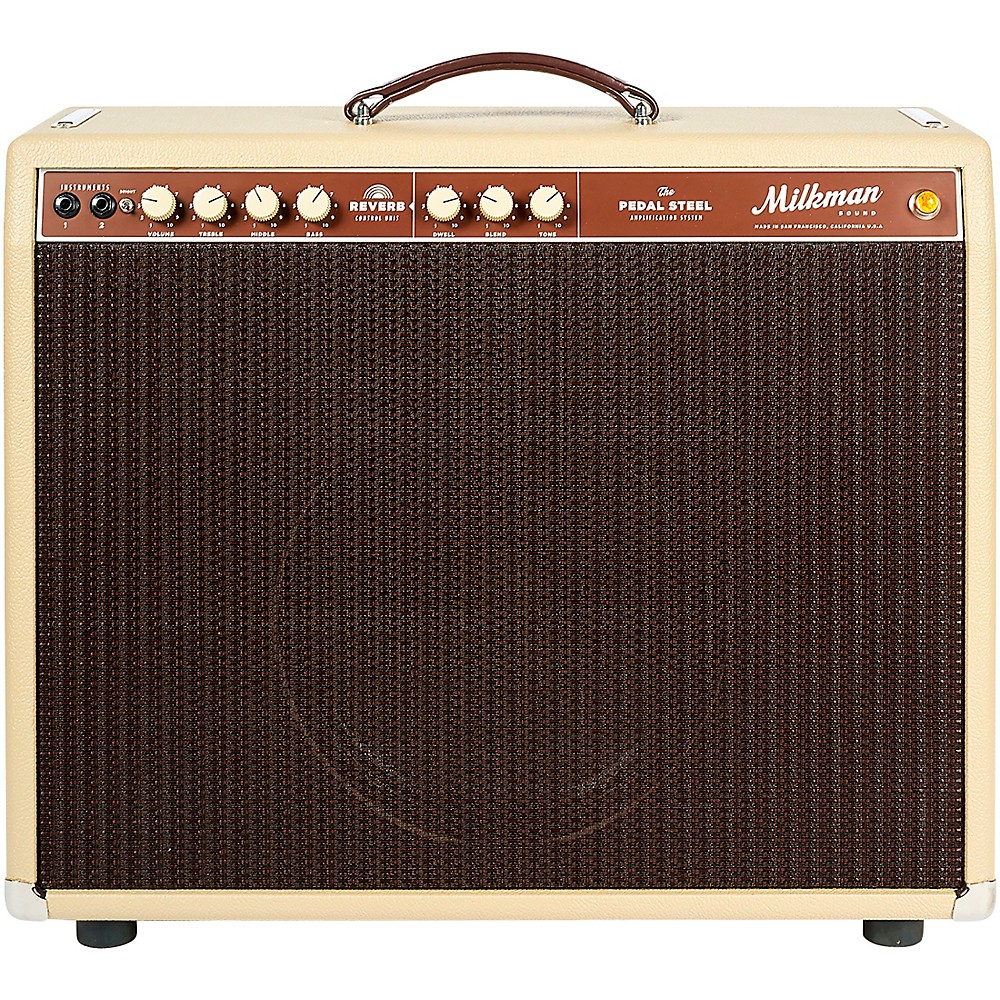 Milkman Sound 85W Pedal Steel 85W 1X12 Tube Guitar Combo Amp With Celestion Alnico Creamback Speaker Vanilla 12 Celestion Alnico Cream
"The Milkman 85W Amplifier is the flagship of the Milkman line. It has incredible headroom, feel and tone. Whether you are using it for steel guitar, or 6-string guitar, this amplifier is going to sing for you. Playing this amplifier is like fingerprintin

More Guitar Amplifiers
---