Sunday, July 22nd 2018.
Guitar Amps and Amplifiers
Guitar amps by the biggest brand name manufacturers in the music industry. Our lineup includes bass amps, acoustic guitar amps as well as electric guitar amps all for the best prices on the net. Famous names like Fender, Gibson, Peavey, Crate, Marshall, Behringer, Line 6 and others
[back] [1] [2] [3] [4] [5] [6] [7] [8] [9] [10] [11] [12] [13] [14] [15] [16] [17] [18] [19] [20] [21] [22] [23] [24] [25] [26] [27] [28] [29] [30] [31] [32] [33] [34] [35] [36] [37] [38] [39] [40] [41] [42] [43] [44] [45] [46] [47] [48] [49] [50] [51] [52] [53] 54 [55] [56] [57] [58] [59] [60] [61] [62] [63] [64] [65] [66] [67] [68] [69] [70] [71] [72] [73] [74] [75] [76] [77] [78] [79] [80] [81] [82] [83] [84] [85] [86] [87] [88] [89] [90] [91] [92] [93] [94] [95] [96] [97] [98] [99] [100] [101] [102] [103] [104] [105] [106] [107] [108] [109] [110] [111] [112] [113] [114] [115] [116] [117] [118] [119] [120] [121] [122] [123] [124] [125] [126] [127] [128] [129] [130] [131] [132] [133] [134] [135] [136] [137] [138] [139] [140] [141] [142] [143] [144] [145] [146] [147] [148] [149] [150] [151] [152] [153] [154] [155] [156] [157] [next]
2850.00
2249.00

Soldano Hot Rod 25 25W 2-Channel Tube Guitar Amp Head Black
"To celebrate a quarter century of building fine guitar amps Soldano Custom Amplification has made the Hot Rod 25 tube amp head. Like their Hot Rod 50 Plus and Hot Rod 100 Plus, the preamp circuitry is based on the legendary Soldano 100W Super Lead Overdr

MORE...


374.99
249.99

Randall Rd1h Diavlo 1W Tube Guitar Head Black
"The Randall RD1H Diavlo 1W amp head gives you real high-gain tube tone made for the most face-melting metal, and presents it in a portable size and practice-friendly volume.It features controls for Gain, Volume and Tone - as well as a Tone Stack Shift, a

MORE...


200.01
199.99

Fender Super-Champ 112 1X12 Guitar Speaker Cabinet Black
"The Fender Super-Champ 112 1x12 Guitar Speaker Cabinet mates perfectly with the Super Champ X2 Head or other quality amplifier. Made in Ensenada, Mexico, it's compact and rugged; rated at 80 watts RMS (at 8 ohms) and features a single 12"" Celestion G12P

MORE...


650.00
449.95

Marshall Mx412 240W 4X12 Guitar Speaker Cabinet Slant Black
"The MX412 cab is a replacement for the M412 cabs. Designed from the ground up, it features four Celestion G12E speakers, MDF construction and the classic Marshall logo.Four Celestion G12E 12"" speakers240WMDF constructionBlack covering and fretWhite pipi

MORE...


239.98
239.98

Yamaha Thr5a Amp Head And Amp Bag Faded Gold
Protect your Yamaha THR5A head with this custom-fitted bag during travel or while it's in storage.

MORE...


603.00
549.00

Bad Cat Lg 1X12 Speaker Guitar Cab Gold
"The Bad Cat 1x12 cab is a perfect match for Bad Cat amps. Constructed of 13-ply Baltic birch, it features a single 12"" proprietary Bad Cat Celestion speaker.One 12"" proprietary Bad Cat Celestion speaker"

MORE...


539.99
299.99

Acoustic A40 40W Acoustic Guitar Combo Amp
"The A40 Acoustic Instrument Amp is a full-featured amplifier that can double as a portable PA. You can connect your acoustic-electric instruments or any microphone via two combo inputs with independent level controls. And with 40 watts of power the studi

MORE...


1249.99
999.99

Engl Gigmaster 30 Tube Guitar Combo Amp Black
"The ENGL GigMaster 30 tube guitar combo amp is a compact tube-driven combo that delivers to-die-for tone in a phenomenally portable package! It comes loaded with sound-sculpting features designed to make playing more rewarding, including a built-in sprin

MORE...


599.00
449.00

Orange Amplifiers Crush Pro Cr120h 120W Guitar Amp Head Black
"The Orange Crush CR120 is a 120W solid-state amp head that offers the tonal clarity and definition players adore in an Orange amplifier. The Crush CR120 amp is part of the Crush range, marking Orange's first foray into the world of high power, solid-stat

MORE...


1049.99
699.94

Peavey Delta Blues 30W 2X10 Tube Combo Guitar Amp
"Classic style, classic tone and modern versatility. If the blues is your way of life, this is your amp. 30 classic all-tube watts are way louder than solid state and modern flexibility comes from a tremolo with speed and intensity controls, pre-and post-

MORE...


1749.00
1299.00

Laney L20t-112 20W 1X12 Tube Guitar Combo Amp Blue
"The L20T-112 kicks out 20 watts RMS of Class A parallel single ended tone generated by the EL84 loaded output section giving you masses of vintage valve tone in a compact stylish package.The L20T-112 features a smart, chrome finished control panel which

MORE...


349.99
349.99

Fender Champion 100 Guitar Combo Amp Black
"Simple to use and versatile enough for any style of guitar playing, there's a Champion amp that's right for you whether you're looking for your first practice amp or affordable stage gear. The 100W, dual-channel Champion 100 features two 12"" Special Des

MORE...


1279.00
949.00

Laney Ironheart All-Tube 30W 1X12 Guitar Combo
"The IRT30-112 features the same channel and tube compliment as the bigger Ironheart models and growls with 30W RMS of monster clean, rhythm and lead tones.It features a fully balanced and selectable (dry guitar/amped) DI. It takes its source after the ou

MORE...


900.01
899.99

Fender George Benson Hot Rod Deluxe 40W Tube Guitar Combo Amp Black
"The Fender George Benson Hot Rod Deluxe combo amp is fine-tuned for world-famous jazz guitar virtuoso and pop artist George Benson. It has the full bottom end characteristic of 6L6 tubes and a versatile all-tube preamp including a 12AT7 up front for clea

MORE...


2949.00
2649.00

Bad Cat Black Cat 30W 1X12 Guitar Combo Amp
"This is the one that started it all! The Black Cat's pedigree is well known. The amp of choice for countless arena acts. Huge, chimey 3-D cleans. A sound so delicate yet ferocious when pushed. You have never heard lows like this come from an EL84 amp. Th

MORE...


[back] [1] [2] [3] [4] [5] [6] [7] [8] [9] [10] [11] [12] [13] [14] [15] [16] [17] [18] [19] [20] [21] [22] [23] [24] [25] [26] [27] [28] [29] [30] [31] [32] [33] [34] [35] [36] [37] [38] [39] [40] [41] [42] [43] [44] [45] [46] [47] [48] [49] [50] [51] [52] [53] 54 [55] [56] [57] [58] [59] [60] [61] [62] [63] [64] [65] [66] [67] [68] [69] [70] [71] [72] [73] [74] [75] [76] [77] [78] [79] [80] [81] [82] [83] [84] [85] [86] [87] [88] [89] [90] [91] [92] [93] [94] [95] [96] [97] [98] [99] [100] [101] [102] [103] [104] [105] [106] [107] [108] [109] [110] [111] [112] [113] [114] [115] [116] [117] [118] [119] [120] [121] [122] [123] [124] [125] [126] [127] [128] [129] [130] [131] [132] [133] [134] [135] [136] [137] [138] [139] [140] [141] [142] [143] [144] [145] [146] [147] [148] [149] [150] [151] [152] [153] [154] [155] [156] [157] [next]

Only $14.49
CLICK HERE


---

Only $12.99
CLICK HERE


---

Only $84.99
CLICK HERE
---
4400.00
3499.99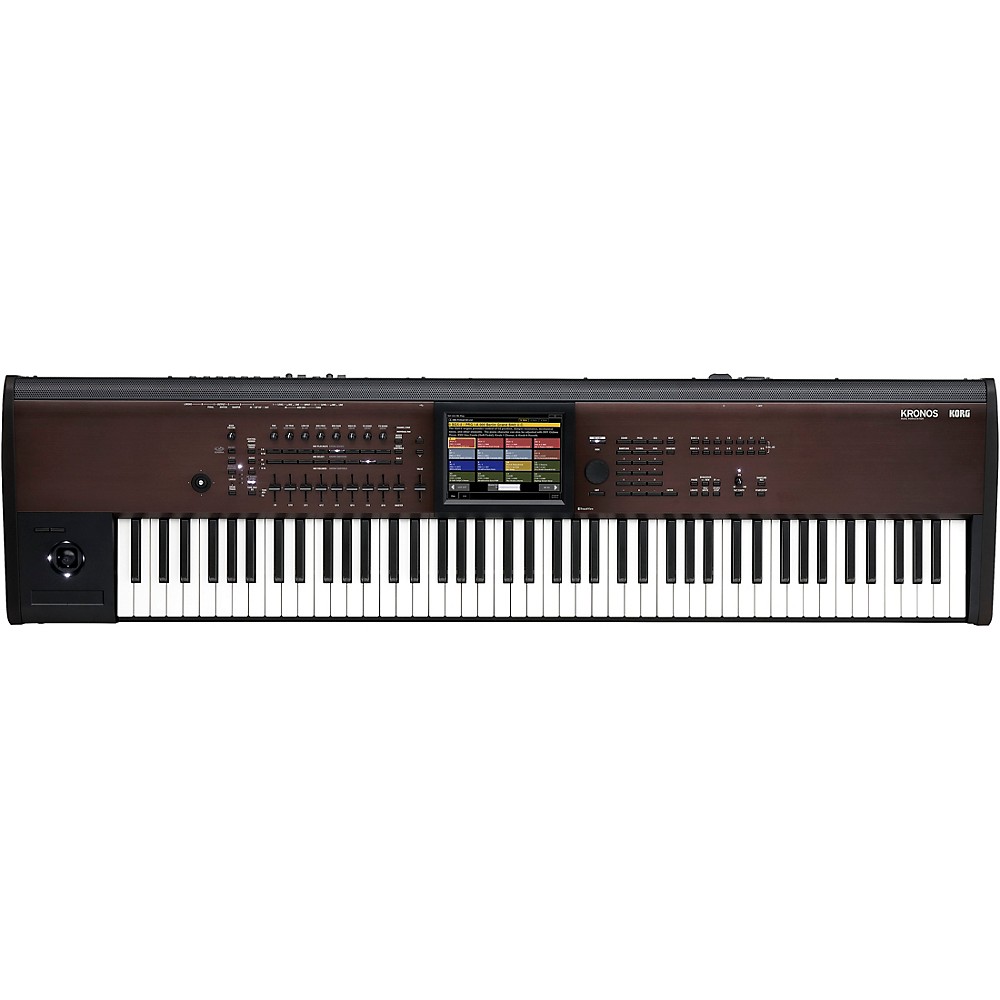 Refurbished Korg Kronos With New Light Touch 88-Note Action And Lighter Body
"The Korg KRONOS has established itself as a premier performance and recording keyboard instrument, and serves as the chief controller and sound source hub for countless musicians and studios all over the world. With its position in the marketplace firmly

More Synthesizers And Workstations
---
3299.00
3299.00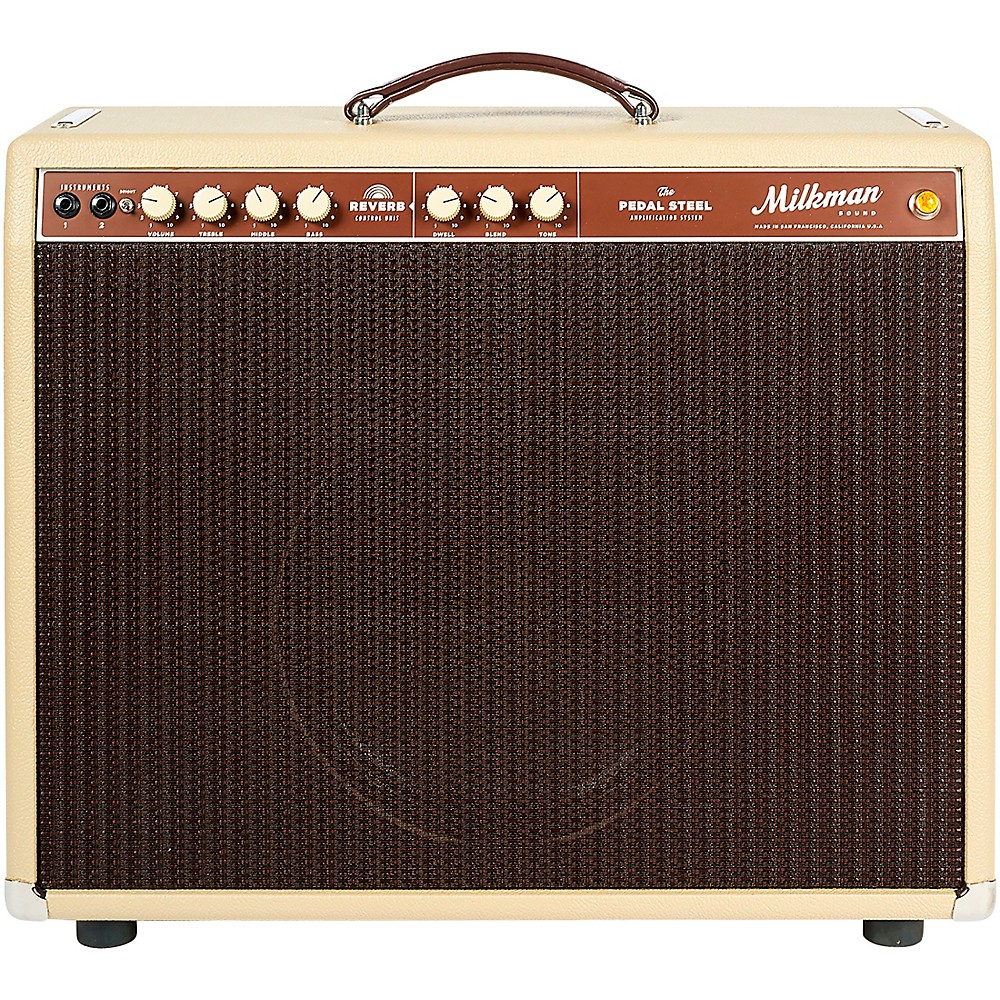 Milkman Sound 85W Pedal Steel 85W 1X12 Tube Guitar Combo Amp With Celestion Alnico Creamback Speaker Vanilla 12 Celestion Alnico Cream
"The Milkman 85W Amplifier is the flagship of the Milkman line. It has incredible headroom, feel and tone. Whether you are using it for steel guitar, or 6-string guitar, this amplifier is going to sing for you. Playing this amplifier is like fingerprintin

More Guitar Amplifiers
---