Sunday, July 22nd 2018.
Guitar Amps and Amplifiers
Guitar amps by the biggest brand name manufacturers in the music industry. Our lineup includes bass amps, acoustic guitar amps as well as electric guitar amps all for the best prices on the net. Famous names like Fender, Gibson, Peavey, Crate, Marshall, Behringer, Line 6 and others
[back] [1] [2] [3] [4] [5] [6] [7] [8] [9] [10] [11] [12] [13] [14] [15] [16] [17] [18] [19] [20] [21] [22] [23] [24] [25] [26] [27] [28] [29] [30] [31] [32] [33] [34] [35] [36] [37] [38] [39] [40] [41] [42] [43] [44] [45] [46] [47] [48] [49] [50] [51] [52] [53] [54] [55] 56 [57] [58] [59] [60] [61] [62] [63] [64] [65] [66] [67] [68] [69] [70] [71] [72] [73] [74] [75] [76] [77] [78] [79] [80] [81] [82] [83] [84] [85] [86] [87] [88] [89] [90] [91] [92] [93] [94] [95] [96] [97] [98] [99] [100] [101] [102] [103] [104] [105] [106] [107] [108] [109] [110] [111] [112] [113] [114] [115] [116] [117] [118] [119] [120] [121] [122] [123] [124] [125] [126] [127] [128] [129] [130] [131] [132] [133] [134] [135] [136] [137] [138] [139] [140] [141] [142] [143] [144] [145] [146] [147] [148] [149] [150] [151] [152] [153] [154] [155] [156] [157] [next]
475.99
299.95

Fishman Tonedeq Acoustic Guitar Preamp Eq
"With a high-quality preamp, dual effects section, tone controls, a compressor, level booster and a balanced DI - the ToneDEQ has everything you need in one box. Its analog signal path goes from end to end - from preamp to output - to give acoustic musici

MORE...


949.00
699.00

Orange Amplifiers Crush Pro Cr120c 120W 2X12 Guitar Combo Amp Black
"The Orange Crush CR120C is a 120W solid-state combo made from 18mm ply and loaded with two 12? 60W, 16 Ohm Voice of the World speakers. The Voice of the Worlds combined with the analogue solid-state circulatory gives the CR120C the tonal clarity and defi

MORE...


1049.99
699.94

Peavey Delta Blues 30W 1X15 Tube Combo Guitar Amp
"Classic style and tone with modern versatility. If the blues is your way of life, this is your amp. 30 classic all-tube watts are way louder than solid state and modern flexibility comes from a tremolo with speed and intensity controls, pre-and post-gain

MORE...


419.99
299.99

Line 6 Dt25 112 1X12 Guitar Speaker Cabinet
"The DT25 1x12 Extension Cabinet is the perfect pairing for the portable DT25 25W/10W tube amp from Line 6 and tube-amp guru Reinhold Bogner. The cabinet features a front-ported, closed-back design that produces a HUGE sound much bigger than its small foo

MORE...


1099.00
749.00

Schecter Guitar Research Hr412-Subste D. Charge Sub 4X12 Straight Guitar Speaker Cabinet Black
"This Schecter cab is packed with four 12"" Celestion Vintage 30 speakers. It features all plywood construction, 12mm baffle board, removable casters, metal pocket handles and metal corners.Four 12"" Celestion Vintage 30 speakersAll plywood constructionre

MORE...


1199.00
1199.00

Diezel Frontloaded 240W 4X12 Guitar Speaker Cabinet
"Rock any venue with the Diezel 412FK 240W front-loaded 4x12"" cabinet. Loaded with a quartet of 60W Celestion Vintage 30 speakers, it gives you clarity with high gain at any volume. And, the road-ready construction will ensure many years of rugged reliab

MORE...


509.00
349.99

Blackstar Id:30 1X12 30W Programmable Guitar Combo Amp With Effects Black
"The ID:30 is a 30W amp which boasts many of the same unique features and functionality as the larger ID models but in a compact combo format making it perfect for home recording and practising.ID: Series AmpsBlackstar's ID: Series represents a truly grou

MORE...


2799.00
2799.00

Mahalo Aem50 40W 1X12 Tube Guitar Combo
"Run the gamut of clean to classic rock gain with the Mahalo AEM50 40W 1x12"" combo. Dynamics, a usable master volume, and Mahalo's unique preamp design that loves pedals make the AEM50 one of the most versatile amps you'll play. From crisp cleans to clas

MORE...


1249.99
799.94

Peavey Classic 50 50W 4X10 Tube Combo Guitar Amp
"Originally launched in 1991, these versatile all-tube amps retain their distinctive sound and circuitry but now feature an updated chassis design. With three 12AX7s up front and four EL84 power amp tubes plus normal and bright inputs, 3-band passive EQ,

MORE...


1199.00
1199.00

Friedman 4X12 Guitar Cabinet W/ Celestion Vintage 30S & Greenbacks Black
"The Friedman BE 4x12 is a 4x12"", closed-back speaker cabinet which utilizes tongue-and-groove Baltic birch construction to deliver the bass, mid-response and great sound you would expect from a Friedman cab. At the heart of the cab are two 16 Ohm, Celes

MORE...


799.99
799.99

Morgan Amplification 1X12 Guitar Speaker Cabinet With Celestion Gold Speaker
"The Morgan 1x12 CAB-Gold is a 50W 1x12, open-back extension cabinet. It utilizes tongue-and-groove Baltic Birch construction to deliver the bass, mid response and great sound you would expect from a Morgan cab. It is a fixed baffle design just like you w

MORE...


1999.00
1799.00

Bad Cat Cub Iii 15W Guitar Head
"Bad Cat raises the bar and offers an update on the classic Cub circuit. The all-new Cub III features a switchable A or B valve in the first position pre-amp. You can select between 12AX7 or EF86 pre-amp tube by a toggle or foot switch. This new feature i

MORE...


2699.99
1500.00

Randall Thrasher 120W 4-Mode All-Tube Amplifier Head
"Randall's Thrasher is a 2-channel, four mode, 120W all-tube head and features Active/Passive inputs, High and Low Frequency Gain controls, full EQ for both channels, Presence/Density power amp voicing, Push/Pull bias controls, and Series/Parallel Loop. T

MORE...


379.99
249.99

Laney Cub Cab 2X12 Open-Back Guitar Speaker Cabinet Black
"The Cub Cab houses a pair of 12"" HH Drivers drivers and is open backed for a really clear mid range. Finished in the same chocolate brown cosmetic as the rest of the Cub range, the Cub cab is multi positional.Open backTwo 12"" HH Driver drivers"

MORE...


419.99
279.99

Randall Rg212 2X12 100W Guitar Speaker Cabinet Black
"The Randall RG212 pushes 100W through two 12"" speakers. Steel grill, tuned front porting and casters included.Power handling: 100WSpeakers: 2x12 RS12-50-16Impedance: 8 ohmsMonoDimensions: 27"" x 14"" x 18.1""Weight: 51.8 lb."

MORE...


[back] [1] [2] [3] [4] [5] [6] [7] [8] [9] [10] [11] [12] [13] [14] [15] [16] [17] [18] [19] [20] [21] [22] [23] [24] [25] [26] [27] [28] [29] [30] [31] [32] [33] [34] [35] [36] [37] [38] [39] [40] [41] [42] [43] [44] [45] [46] [47] [48] [49] [50] [51] [52] [53] [54] [55] 56 [57] [58] [59] [60] [61] [62] [63] [64] [65] [66] [67] [68] [69] [70] [71] [72] [73] [74] [75] [76] [77] [78] [79] [80] [81] [82] [83] [84] [85] [86] [87] [88] [89] [90] [91] [92] [93] [94] [95] [96] [97] [98] [99] [100] [101] [102] [103] [104] [105] [106] [107] [108] [109] [110] [111] [112] [113] [114] [115] [116] [117] [118] [119] [120] [121] [122] [123] [124] [125] [126] [127] [128] [129] [130] [131] [132] [133] [134] [135] [136] [137] [138] [139] [140] [141] [142] [143] [144] [145] [146] [147] [148] [149] [150] [151] [152] [153] [154] [155] [156] [157] [next]

Only $14.49
CLICK HERE


---

Only $12.99
CLICK HERE


---

Only $84.99
CLICK HERE
---
4400.00
3499.99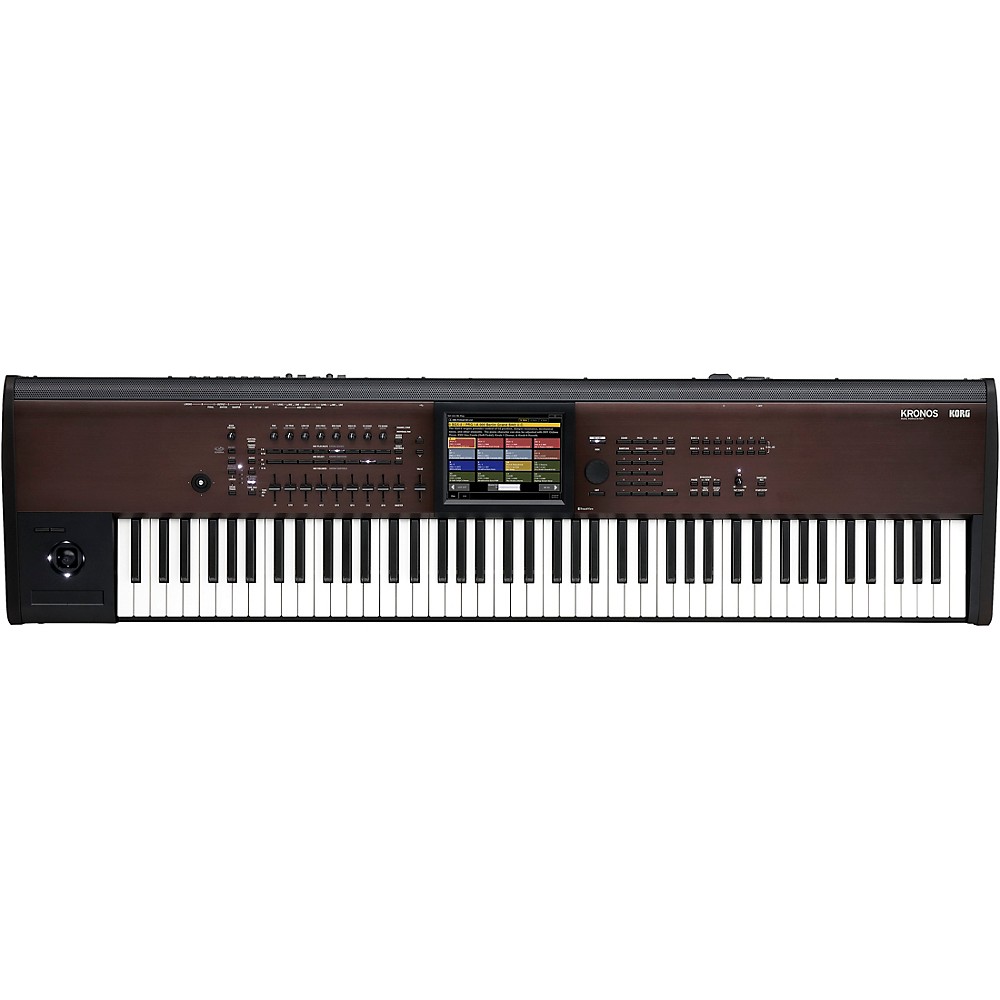 Refurbished Korg Kronos With New Light Touch 88-Note Action And Lighter Body
"The Korg KRONOS has established itself as a premier performance and recording keyboard instrument, and serves as the chief controller and sound source hub for countless musicians and studios all over the world. With its position in the marketplace firmly

More Synthesizers And Workstations
---
3299.00
3299.00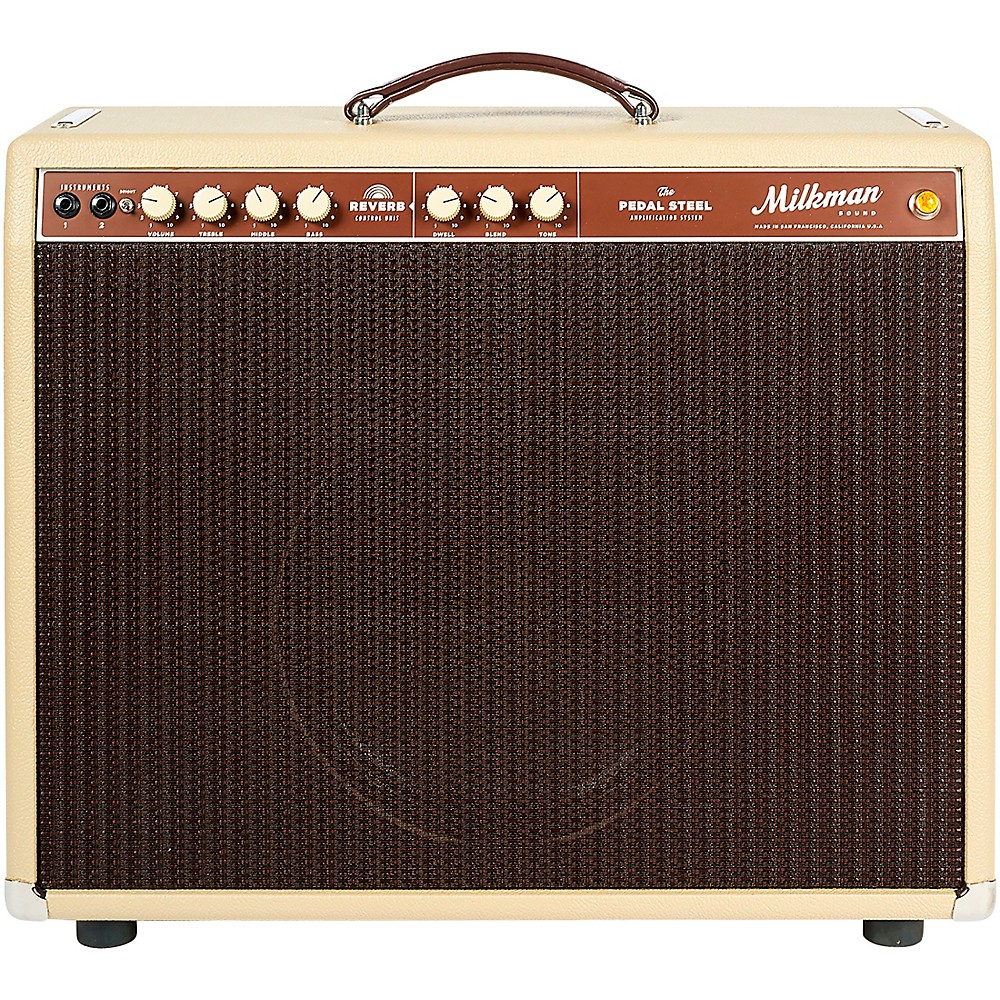 Milkman Sound 85W Pedal Steel 85W 1X12 Tube Guitar Combo Amp With Celestion Alnico Creamback Speaker Vanilla 12 Celestion Alnico Cream
"The Milkman 85W Amplifier is the flagship of the Milkman line. It has incredible headroom, feel and tone. Whether you are using it for steel guitar, or 6-string guitar, this amplifier is going to sing for you. Playing this amplifier is like fingerprintin

More Guitar Amplifiers
---