Sunday, July 22nd 2018.
Guitar Amps and Amplifiers
Guitar amps by the biggest brand name manufacturers in the music industry. Our lineup includes bass amps, acoustic guitar amps as well as electric guitar amps all for the best prices on the net. Famous names like Fender, Gibson, Peavey, Crate, Marshall, Behringer, Line 6 and others
[back] [1] [2] [3] [4] [5] [6] [7] [8] [9] [10] [11] [12] [13] [14] [15] [16] [17] [18] [19] [20] [21] [22] [23] [24] [25] [26] [27] [28] [29] [30] [31] [32] [33] [34] [35] [36] [37] [38] [39] [40] [41] [42] [43] [44] [45] [46] [47] [48] [49] [50] [51] [52] [53] [54] [55] [56] 57 [58] [59] [60] [61] [62] [63] [64] [65] [66] [67] [68] [69] [70] [71] [72] [73] [74] [75] [76] [77] [78] [79] [80] [81] [82] [83] [84] [85] [86] [87] [88] [89] [90] [91] [92] [93] [94] [95] [96] [97] [98] [99] [100] [101] [102] [103] [104] [105] [106] [107] [108] [109] [110] [111] [112] [113] [114] [115] [116] [117] [118] [119] [120] [121] [122] [123] [124] [125] [126] [127] [128] [129] [130] [131] [132] [133] [134] [135] [136] [137] [138] [139] [140] [141] [142] [143] [144] [145] [146] [147] [148] [149] [150] [151] [152] [153] [154] [155] [156] [157] [next]
1799.00
1799.00

Kemper Profiling Amplifier White
"The Kemper Profiling Amplifier enables you to do what generations of guitar players have been waiting for: to capture the soul of all your amps (and so many more) inside a lunchbox-sized amplifier.With cutting edge technology Kemper captures the sonic DN

MORE...


599.00
599.00

Friedman Pink Taco 1X12 Closed-Back Guitar Speaker Cabinet With Celestion Creamback Black
"The Friedman Pink Taco 112 is a dual-ported 65W 1x12"", closed-back extension cabinet that offers great sound you would expect from a 4x12"" cab, but in a size you can easily manage.At the heart of the cab is a Celestion G12M-65 Creamback 16 speaker. The

MORE...


599.99
399.99

Bugera 1960 Infinium 150W Classic Hi-Gain Tube Guitar Amp Head
"The Bugera 1960 Infinium 150W classic hi-gain tube guitar amp head offers a tremendous range of tonal options. Bugera added no compromise post- phase- inverter master volume that can be bypassed for direct signal path and a huge output transformer with s

MORE...


1599.00
1179.00

Laney Irt120h 120W Tube Guitar Amp Head Black
"The Laney Ironheart IRT120H is a thoroughly modern tube head capable of full on metal tones but offers you far more than other metal oriented amps. It's loaded with four premium TAD 6L6 loaded tubes. The feature packed preamp is laid out logically and fe

MORE...


520.00
249.95

Marshall Mg Series Mg100hcfx 100W Guitar Amp Head Carbon Fiber
"The Marshall MG Series MG100HCFX 100W Guitar Amp Head is an ideal amp for performing in small to medium settings. Boasting a bold carbon fibre clad look, solid digital effects and MG's critically acclaimed, analogue tonal heart, the MGCF Series has arriv

MORE...


1899.00
1499.00

Hughes & Kettner Limited Edition Custom 4X12 Cabinet White
"Rest assured, this Celestion Vintage 30-equipped cabinet will get your musical message across - loud and clear, with a mighty bottom-end wallop and lashings of rich mids for creamy lead tones.Impedance: mono: 4/16 ?, stereo: 2 x 8 ?Power Handling: 240 wa

MORE...


559.99
249.99

Line 6 Amplifi 75 75 W Modeling Guitar Amp Black
"The Line 6 AMPLIFi 75 is unlike any amplifier you've ever played. It features 75 W through a revolutionary 5-speaker stereo design that delivers powerful, detailed tones that other amps simply can't produce. As a Bluetooth stereo speaker system, AMPLIFi

MORE...


59.70
44.80

Electro-Harmonix Headphone Amp
"The Electro-Harmonix Headphone Amp goes anywhere and delivers a musical quality and attitude that defines the spirit of Electro-Harmonix. As uniquely musical as it is portable, the ultra-light Headphone Amp let's you practice as loud or funky as you want

MORE...


3199.00
2299.00

Orange Amplifiers Dual Dark 50W High-Gain Guitar Head Black
"The all-new Orange Dual Dark Series is a range of high-end dual channel amps. Put simply, these amps showcase Orange Amplification at their most innovative. The new amps build on the brand's reputation for creating the ultimate British guitar tone. Bring

MORE...


1099.00
999.00

Bad Cat Bobcat 5 1X12 5W Tube Guitar Combo Amp With Reverb
"The Bad Cat Bobcat 5W 1x12"" guitar combo is an American-made, low-power amp for recording, rehearsals and small venue performances. The 5W is provided by a single 6V6 power tube and a 6SL7 in the preamp spot that drives the propriatary 12"" British woun

MORE...


465.00
282.50

Yamaha Thr10x High-Gain Modeling Combo Amp Camouflage Green
"The Yamaha THR10X high-gain modeling combo amp is dedicated to guitarists that want more gain, more distortion and the unmatched response of a cranked high-output stack. With five different channels from three amps, all delivering dynamic, intense distor

MORE...


399.00
364.99

Headway Edb-2 Direct Preamp
"High-quality preamp for acoustic instruments. The Headway EDB-2 is a new addition to their range of Acoustic Pickups & Pre-Amplifiers. It is a refinement of the highly acclaimed EDB-1, but with some major improvements derived from customer feedback a

MORE...


699.00
499.99

Roland Cube Street Ex Battery Powered Stereo Guitar Amplifier
"With its compact size and battery-powered operation, Roland's CUBE Street was a huge hit among traveling musicians. Now, the new CUBE Street EX infuses the popular mobile amp with a huge performance upgrade that delivers more projection, more channels an

MORE...


1999.99
1199.99

Dv Mark Triple 6 Iii 120W All-Tube Guitar Head
"The DV Mark Triple 6III is a versatile 120W head, and features three completely independent channels flavored by a pair of KT88 tubes. The built-in Smart Controller allows you to switch channels, activate the Solo function (fixed boost), and control the

MORE...


812.48
499.98

Randall Rg1503-212 150W Solid State Guitar Combo Black
"The Randall RG1503 150W 2x12"" solid-state combo offers mind-blowing power for live use, but has an auxiliary input and headphone jack so you don't have to change amps for practice or recording at home.The ruggedly built combo features three footswitchab

MORE...


[back] [1] [2] [3] [4] [5] [6] [7] [8] [9] [10] [11] [12] [13] [14] [15] [16] [17] [18] [19] [20] [21] [22] [23] [24] [25] [26] [27] [28] [29] [30] [31] [32] [33] [34] [35] [36] [37] [38] [39] [40] [41] [42] [43] [44] [45] [46] [47] [48] [49] [50] [51] [52] [53] [54] [55] [56] 57 [58] [59] [60] [61] [62] [63] [64] [65] [66] [67] [68] [69] [70] [71] [72] [73] [74] [75] [76] [77] [78] [79] [80] [81] [82] [83] [84] [85] [86] [87] [88] [89] [90] [91] [92] [93] [94] [95] [96] [97] [98] [99] [100] [101] [102] [103] [104] [105] [106] [107] [108] [109] [110] [111] [112] [113] [114] [115] [116] [117] [118] [119] [120] [121] [122] [123] [124] [125] [126] [127] [128] [129] [130] [131] [132] [133] [134] [135] [136] [137] [138] [139] [140] [141] [142] [143] [144] [145] [146] [147] [148] [149] [150] [151] [152] [153] [154] [155] [156] [157] [next]

Only $14.49
CLICK HERE


---

Only $12.99
CLICK HERE


---

Only $84.99
CLICK HERE
---
4400.00
3499.99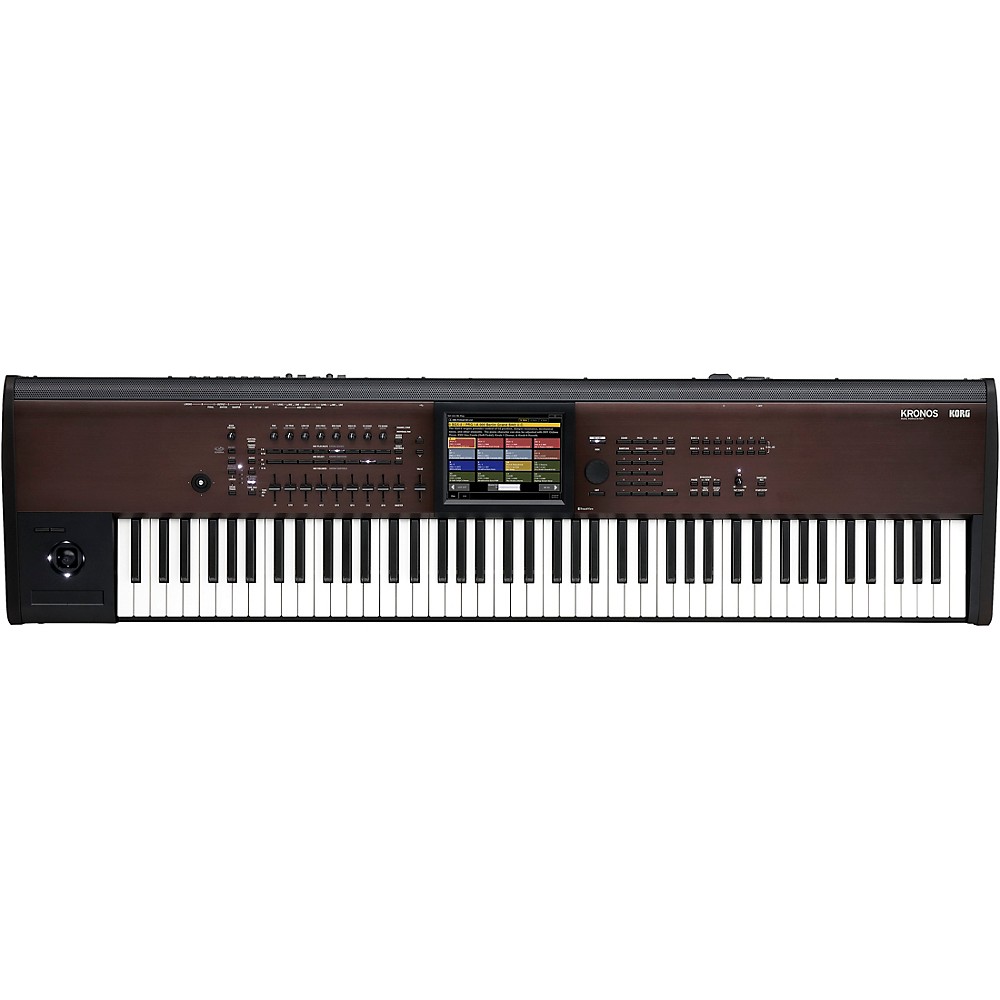 Refurbished Korg Kronos With New Light Touch 88-Note Action And Lighter Body
"The Korg KRONOS has established itself as a premier performance and recording keyboard instrument, and serves as the chief controller and sound source hub for countless musicians and studios all over the world. With its position in the marketplace firmly

More Synthesizers And Workstations
---
3299.00
3299.00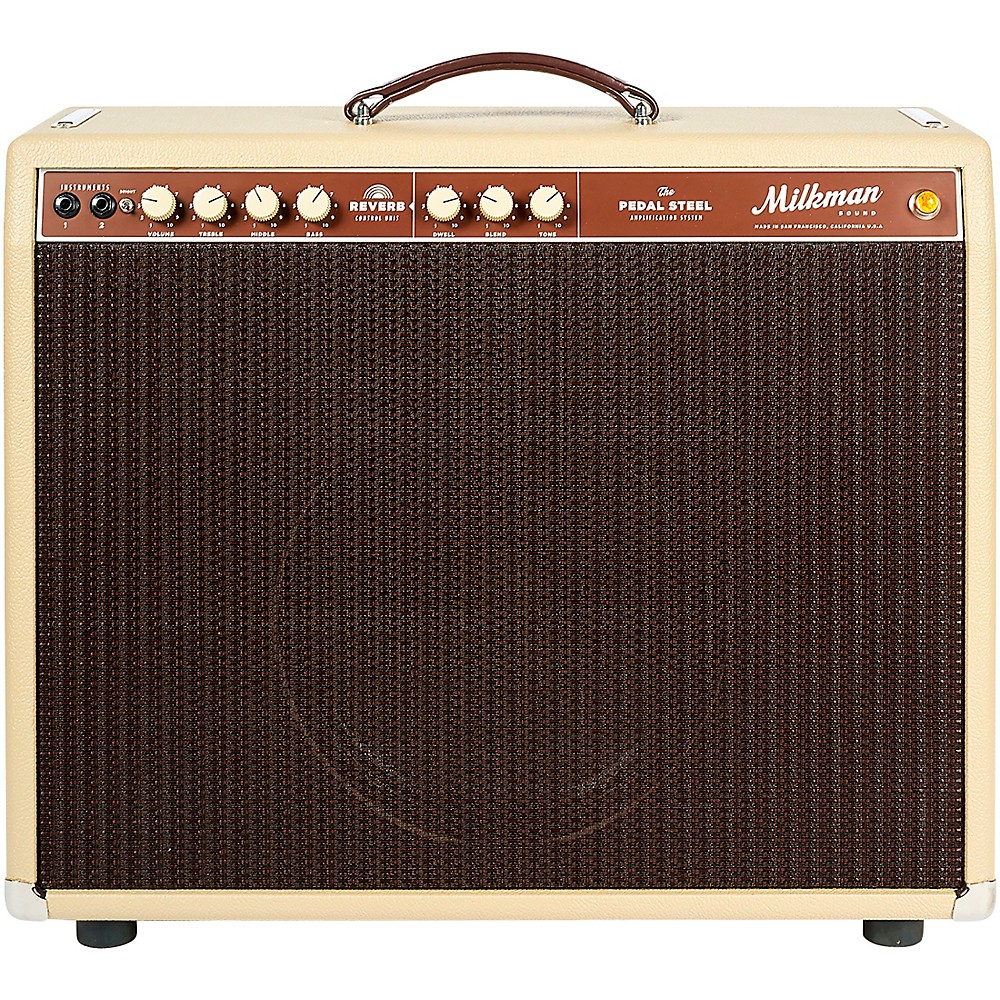 Milkman Sound 85W Pedal Steel 85W 1X12 Tube Guitar Combo Amp With Celestion Alnico Creamback Speaker Vanilla 12 Celestion Alnico Cream
"The Milkman 85W Amplifier is the flagship of the Milkman line. It has incredible headroom, feel and tone. Whether you are using it for steel guitar, or 6-string guitar, this amplifier is going to sing for you. Playing this amplifier is like fingerprintin

More Guitar Amplifiers
---