Sunday, July 22nd 2018.
Guitar Amps and Amplifiers
Guitar amps by the biggest brand name manufacturers in the music industry. Our lineup includes bass amps, acoustic guitar amps as well as electric guitar amps all for the best prices on the net. Famous names like Fender, Gibson, Peavey, Crate, Marshall, Behringer, Line 6 and others
[back] [1] [2] [3] [4] [5] [6] [7] [8] [9] [10] [11] [12] [13] [14] [15] [16] [17] [18] [19] [20] [21] [22] [23] [24] [25] [26] [27] [28] [29] [30] [31] [32] [33] [34] [35] [36] [37] [38] [39] [40] [41] [42] [43] [44] [45] [46] [47] [48] [49] [50] [51] [52] [53] [54] [55] [56] [57] [58] 59 [60] [61] [62] [63] [64] [65] [66] [67] [68] [69] [70] [71] [72] [73] [74] [75] [76] [77] [78] [79] [80] [81] [82] [83] [84] [85] [86] [87] [88] [89] [90] [91] [92] [93] [94] [95] [96] [97] [98] [99] [100] [101] [102] [103] [104] [105] [106] [107] [108] [109] [110] [111] [112] [113] [114] [115] [116] [117] [118] [119] [120] [121] [122] [123] [124] [125] [126] [127] [128] [129] [130] [131] [132] [133] [134] [135] [136] [137] [138] [139] [140] [141] [142] [143] [144] [145] [146] [147] [148] [149] [150] [151] [152] [153] [154] [155] [156] [157] [next]
549.95
399.95

Amt Electronics Ss-11 3-Channel Dual Tube Guitar Preamp Classic Mod
"The AMT SS-11 3-Channel Dual Tube Guitar Preamp boasts minimum size with maximum functionality for full tube overdrive using the highest quality components. The SS-11 is brother to the SS-20, but designed to be different. While the SS-20 is the more aggr

MORE...


2808.00
2549.00

Bad Cat Hot Cat 30W 1X12 Guitar Combo Amp
"A little over 10 years ago, Bad Cat created the world's first Class-A high-gain amplifier. Less than a year later, the amp received the Editor's Pick Award. And in 2004, Guitar Player Magazine recognized the amp with a 2nd place, Best Combo ever made! Th

MORE...


1499.99
799.99

Dv Mark Maragold Greg Howe Signature 40W All Tube Guitar Head
"The Maragold Greg Howe signature model head is named after the band for which is supplies all its awesome tone. It not only suits his needs and taste, but is a great choice for every guitarist who needs a two-channel 40W all-tube head with an amazing cle

MORE...


349.00
279.00

Hughes & Kettner Tubemeister 110 1X10 Guitar Speaker Cabinet Black
"The Hughes & Kettner TubeMeister 110 guitar speaker cab sports the same Celestion TEN 30 speaker you'll find in the TubeMeister 18 combo. Developed especially for the TubeMeister, this speaker is housed in a specially designed reflex cabinet.10"" Cel

MORE...


1149.99
749.94

Peavey Classic 50 50W 2X12 Tube Combo Guitar Amp
"With its responsive gain structure and warm/punch double-team of 12AX7 and EL84 tubes, Classic Series guitar amps are revered by gritty blues benders, chicken pickin' country cats and nouveau-Stones rockers alike. These amps are available in vintage twee

MORE...


2599.00
2599.00

Mahalo Aem50 45W Guitar Tube Head
"Run the gamut of clean to classic rock gain with the Mahalo AEM50 45W tube guitar head. Dynamics, a usable master volume, and Mahalo's unique preamp design that loves pedals make the AEM50 one of the most versatile amps you'll play. From crisp cleans to

MORE...


1879.00
1379.00

Orange Amplifiers Th30c 30W 1X12 Tube Guitar Combo Amp Black
"The TH30 Combo offers the perfect balance between power and portability and is ideal for regular gigging. It's small and light enough to be portable while also offering a phenomenal tonal range for use in the studio environment.Power: 30W (tube)Tubes: fo

MORE...


169.00
139.00

Orange Amplifiers Crush 20 20W 1X8 Guitar Combo Amp Black
"The twin-channel Orange Crush 20 20W guitar combo takes an uncompromising approach to guitar tone and puts it in a compact and portable package. Orange's all-new high-gain, four-stage preamp design serves up a hugely versatile palette of rich distorted t

MORE...


200.01
199.99

Fender Champion 40 Guitar Combo Amp Black
"Simple to use and versatile enough for any style of guitar playing, there's a Champion amp that's right for you whether you're looking for your first practice amp or affordable stage gear. The 40-watt Champion 40 features a single 12"" Special Design spe

MORE...


279.00
245.69

Headway Edm-1 Mini Direct Preamp With Power Supply
"The EDM-1 features Refined Class ""A"" Inputs and Pro Audio IC Components, easy to read Pro-Audio design layout & sturdy metal housings built to endure the hardships equipment sometimes experiences on the road. The EDM-1 is supplied with belt clips,

MORE...


119.99
119.99

Fender Mustang I V.2 20W 1X8 Guitar Combo Amp Black
"The Fender Mustang I V2 guitar combo amp adds new features to one of the best-selling amp series in the world. Get the flexibility you've come to expect from a Mustang. The V.2 series raises the standard for versatility and muscle. Featuring five new amp

MORE...


3733.31
2799.98

Evh 5150 Iii 100W Guitar Tube Head Black With 5150 Iii 412 Guitar Cab Black
"The professional EVH 5150 III all-tube amp head that was developed to meet the exacting specifications of Edward Van Halen, one of the true living legends of rock guitar. The 5150III amp head's flexible feature set allows creation of tones from clean to

MORE...


3745.01
2496.67

Randall 667 120W Guitar Tube Amp Head Black
"This 120-watt, 6-channel all-tube mega amplifier has six modes per channel, seven MIDI programmable functions per channel, and six gain and volume controls with three-way bright switch for each. Each bank of three EQ sections contain three-way Tone stack

MORE...


262.00
129.99

Roland Mobile Ac 5W 2X4 Acoustic Guitar Combo Amp
"If you'e new to the world of acoustic guitar and would like to explore an extra dimension in sound, creativity, and convenience, the new Mobile AC is your perfect amp. Optimized for acoustic guitar and designed to travel, the Mobile AC delivers big sound

MORE...


1000.00
899.99

Radial Engineering Headload Guitar Amp Load Box 8 Ohm
"The Headload is a combination load box and attenuator that is capable of handling up to 130-watts RMS of continuous power and peaks of 180 watts. Inserted between the head and cabinet, it allows the guitar amp to be driven hard while reducing the output

MORE...


[back] [1] [2] [3] [4] [5] [6] [7] [8] [9] [10] [11] [12] [13] [14] [15] [16] [17] [18] [19] [20] [21] [22] [23] [24] [25] [26] [27] [28] [29] [30] [31] [32] [33] [34] [35] [36] [37] [38] [39] [40] [41] [42] [43] [44] [45] [46] [47] [48] [49] [50] [51] [52] [53] [54] [55] [56] [57] [58] 59 [60] [61] [62] [63] [64] [65] [66] [67] [68] [69] [70] [71] [72] [73] [74] [75] [76] [77] [78] [79] [80] [81] [82] [83] [84] [85] [86] [87] [88] [89] [90] [91] [92] [93] [94] [95] [96] [97] [98] [99] [100] [101] [102] [103] [104] [105] [106] [107] [108] [109] [110] [111] [112] [113] [114] [115] [116] [117] [118] [119] [120] [121] [122] [123] [124] [125] [126] [127] [128] [129] [130] [131] [132] [133] [134] [135] [136] [137] [138] [139] [140] [141] [142] [143] [144] [145] [146] [147] [148] [149] [150] [151] [152] [153] [154] [155] [156] [157] [next]

Only $14.49
CLICK HERE


---

Only $12.99
CLICK HERE


---

Only $84.99
CLICK HERE
---
4400.00
3499.99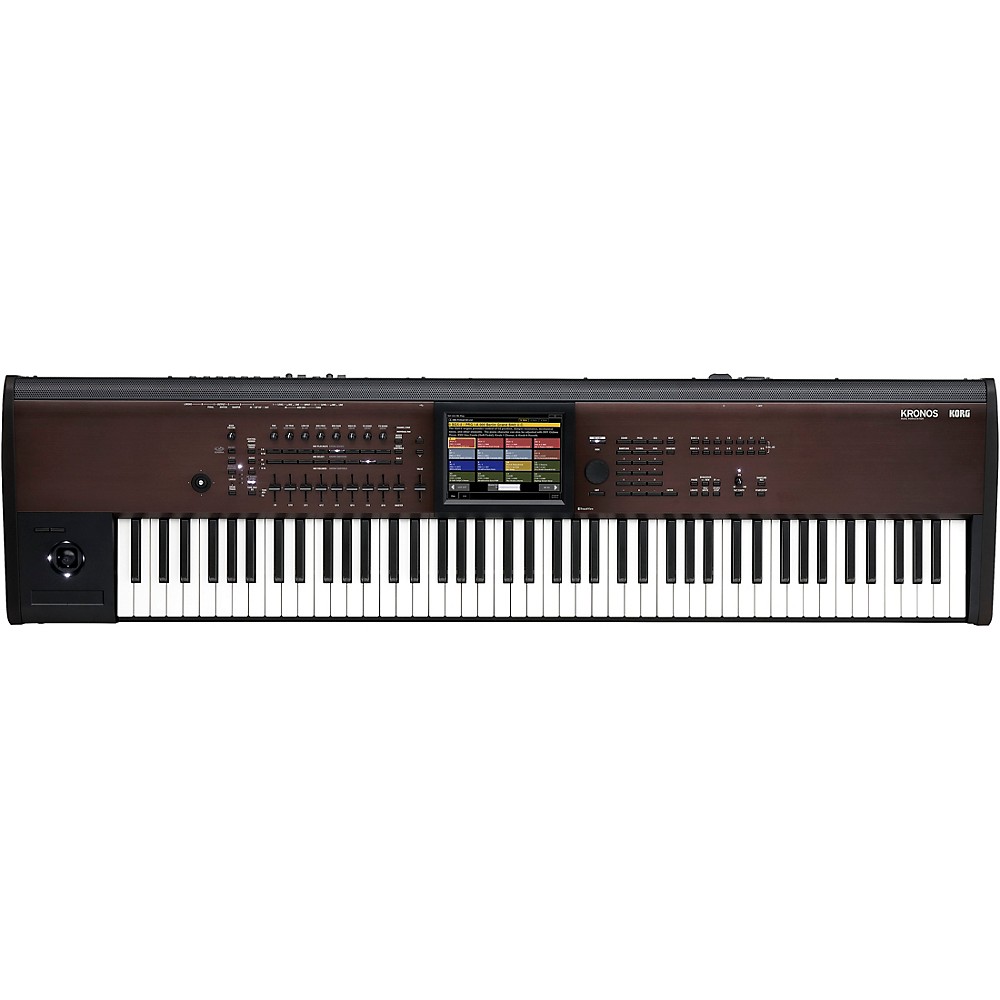 Refurbished Korg Kronos With New Light Touch 88-Note Action And Lighter Body
"The Korg KRONOS has established itself as a premier performance and recording keyboard instrument, and serves as the chief controller and sound source hub for countless musicians and studios all over the world. With its position in the marketplace firmly

More Synthesizers And Workstations
---
3299.00
3299.00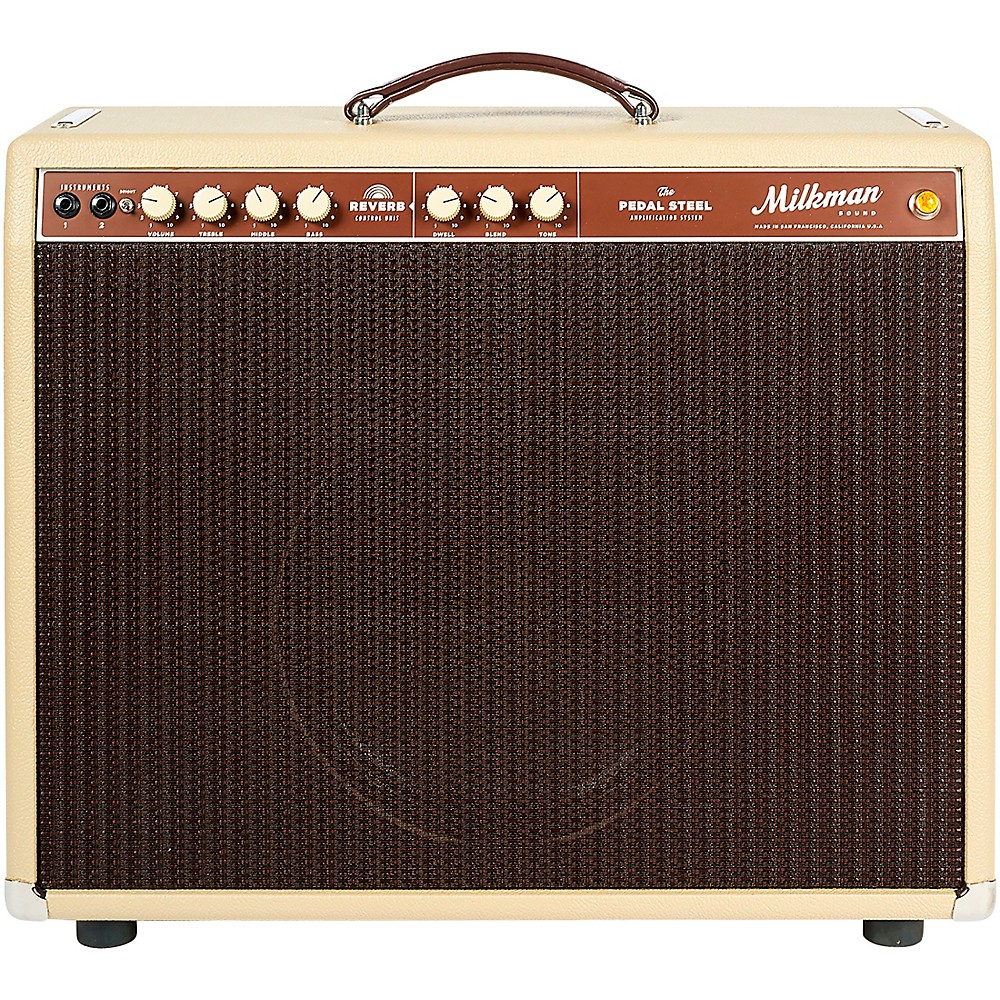 Milkman Sound 85W Pedal Steel 85W 1X12 Tube Guitar Combo Amp With Celestion Alnico Creamback Speaker Vanilla 12 Celestion Alnico Cream
"The Milkman 85W Amplifier is the flagship of the Milkman line. It has incredible headroom, feel and tone. Whether you are using it for steel guitar, or 6-string guitar, this amplifier is going to sing for you. Playing this amplifier is like fingerprintin

More Guitar Amplifiers
---