Sunday, July 22nd 2018.
Guitar Amps and Amplifiers
Guitar amps by the biggest brand name manufacturers in the music industry. Our lineup includes bass amps, acoustic guitar amps as well as electric guitar amps all for the best prices on the net. Famous names like Fender, Gibson, Peavey, Crate, Marshall, Behringer, Line 6 and others
[back] [1] [2] [3] [4] [5] [6] [7] [8] [9] [10] [11] [12] [13] [14] [15] [16] [17] [18] [19] [20] [21] [22] [23] [24] [25] [26] [27] [28] [29] [30] [31] [32] [33] [34] [35] [36] [37] [38] [39] [40] [41] [42] [43] [44] [45] [46] [47] [48] [49] [50] [51] [52] [53] [54] [55] [56] [57] [58] [59] 60 [61] [62] [63] [64] [65] [66] [67] [68] [69] [70] [71] [72] [73] [74] [75] [76] [77] [78] [79] [80] [81] [82] [83] [84] [85] [86] [87] [88] [89] [90] [91] [92] [93] [94] [95] [96] [97] [98] [99] [100] [101] [102] [103] [104] [105] [106] [107] [108] [109] [110] [111] [112] [113] [114] [115] [116] [117] [118] [119] [120] [121] [122] [123] [124] [125] [126] [127] [128] [129] [130] [131] [132] [133] [134] [135] [136] [137] [138] [139] [140] [141] [142] [143] [144] [145] [146] [147] [148] [149] [150] [151] [152] [153] [154] [155] [156] [157] [next]
559.99
399.99

Laney Cub-Head 15 W Tube Guitar Amp Head Black
"The CUB-HEAD houses three ECC83's in its preamp and two EL84's in the power amp section, all hand selected to give the best valve tone possible. It has two input options, one giving you 15 W of tube tone, the other giving you a huge tube sound but cuttin

MORE...


1895.00
1895.00

Fuchs Mantis Jr. 1X12 50W Tube Guitar Combo Amp
"The Mantis Jr 1x12 combo features a Warehouse ET-1265 speaker combined with a tuned rear-ported enclosure, which gives all Fuchs combos full and powerful low end for a box of this size an portability. Unlike other combos, in which the rear is more than 7

MORE...


339.98
339.98

Yamaha Thr10 Battery Powered Amp Head With Amp Bag
Protect your Yamaha THR10 head with this custom-fitted bag during travel or while it's in storage.

MORE...


229.00
189.00

Orange Amplifiers Crush 20Rt 20W 1X8 Guitar Combo Amp Black
"The Orange Crush 20RT 20W guitar combo builds on Crush 20's twin-channel tonal platform and feature layout with the addition of lush digital spring reverb and on-board chromatic tuner. Create huge dreamy reverb trails perfect for soundscape effects or ad

MORE...


1995.00
1995.00

Fuchs Mantis Jr. 100W Tube Guitar Head
"The Mantis Jr. 100W head is based on the ODS/Casino sized chassis platform, has two channels with a shared bass, middle, treble tone stack, a passive effects loop and 4-8-16 ohm outputs and will include a two-way footswitch for channel switching and gain

MORE...


319.00
259.00

Orange Amplifiers Crush 35Rt 35W 1X10 Guitar Combo Amp Orange
"The Orange Crush 35RT 35W guitar combo brings the legendary Orange sound to the rehearsal room. Sharing the Crush 20RT's twin-channel design, digital reverb and chromatic tuner, the Crush 35's larger size and bigger output section delivers even greater p

MORE...


1199.99
899.99

Vox Ac30ch Custom 30W Tube Guitar Amp Head Black
"For those who crave more power, the Vox AC30 expands on the captivating sound of its little brother by doubling the wattage. Employing a quartet of EL84 power tubes, the AC30 Custom pumps 30 watts of remarkable tone. Capable of both enchanting clean and

MORE...


848.00
599.00

Orange Amplifiers Crush Pro 4X12 Guitar Cabinet Black
"The Orange Crush Pro 412 cabinet is a 4 x 12 cabinet loaded with Orange Voice Of The World speakers. This cabinet pairs nicely with the Crush Pro CR120 head. The Crush Pro 412 is a smaller, lighter weight version of the Orange PPC412. Built to the same u

MORE...


249.99
249.99

Fender Bassbreaker 70W 1X12 Guitar Speaker Cabinet
"Bassbreaker series guitar amplifiers continue Fender's storied lineage with a kind of ""parallel evolution"" that evokes the dawn of hard rock. Bassbreaker takes the original Bassman design and breaks away with features including dark gray lacquered twee

MORE...


54.99
39.99

Vox Amplug 2 Classic Rock Guitar Headphone Amp
"Offering the easiest way to enjoy true analog amplifier sound in your headphones, the amPlug series has been a bestseller since it first appeared in 2007.With amPlug 2, the crucial analog circuit has been drastically improved, and each model now provides

MORE...


825.00
745.00

A Designs Kgb Ii Instrument Pre Amplifier
"The KGB-II is a dual-input high impedance, discrete audio pre-amp designed for high impedance, unbalanced signals including guitar, bass guitar and electronic keyboards. Just as a low-impedance, balanced pre-amp is a tremendous benefit for your microphon

MORE...


2050.00
1499.99

Marshall Mini Silver Jubilee 2525C 1X12 Tube Guitar Combo Amp Silver
"The JCM25/50 Silver Jubilee Series was produced in 1987 to celebrate 25 years of Marshall Amplification and 50 years of Jim Marshall being in the music business. Inspired by this acclaimed series, the 20-watt Mini Jubilee combo and 'small box' head

MORE...


569.99
449.99

Vox Av60 60W Analog Modeling 1X12 Combo Amp Black
"The AV60 is a fully-featured analog amp that packs decades worth of tones into a compact, yet gig-worthy combo. The AV60's unique multi-circuit analog pre-amp utilizes two 12AX7 tubes to provide a full complement of clean, crunch, overdrive and high-gain

MORE...


499.00
349.00

Rocktron Velocity 100 Ltd Guitar Rack Power Amp
"The Velocity 100 LTD was designed to provide great flexibility and high reliability. This single-rackspace amplifier provides 55 watts of power per channel into a 4 ohm load, or 40 watts per channel into an 8 ohm load.The Velocity 100 LTD utilizes therma

MORE...


249.00
189.00

Orange Amplifiers Micro Dark 20W Tube Hybrid Amp Head
"After much player demand, Orange is building on both its diminutive Micro series and high-gain Dark series with the aptly named Micro Dark. It has more gain than the original Micro Terror, and it's smaller than the Dark Terror, an awesomely potent combin

MORE...


[back] [1] [2] [3] [4] [5] [6] [7] [8] [9] [10] [11] [12] [13] [14] [15] [16] [17] [18] [19] [20] [21] [22] [23] [24] [25] [26] [27] [28] [29] [30] [31] [32] [33] [34] [35] [36] [37] [38] [39] [40] [41] [42] [43] [44] [45] [46] [47] [48] [49] [50] [51] [52] [53] [54] [55] [56] [57] [58] [59] 60 [61] [62] [63] [64] [65] [66] [67] [68] [69] [70] [71] [72] [73] [74] [75] [76] [77] [78] [79] [80] [81] [82] [83] [84] [85] [86] [87] [88] [89] [90] [91] [92] [93] [94] [95] [96] [97] [98] [99] [100] [101] [102] [103] [104] [105] [106] [107] [108] [109] [110] [111] [112] [113] [114] [115] [116] [117] [118] [119] [120] [121] [122] [123] [124] [125] [126] [127] [128] [129] [130] [131] [132] [133] [134] [135] [136] [137] [138] [139] [140] [141] [142] [143] [144] [145] [146] [147] [148] [149] [150] [151] [152] [153] [154] [155] [156] [157] [next]

Only $14.49
CLICK HERE


---

Only $12.99
CLICK HERE


---

Only $84.99
CLICK HERE
---
4400.00
3499.99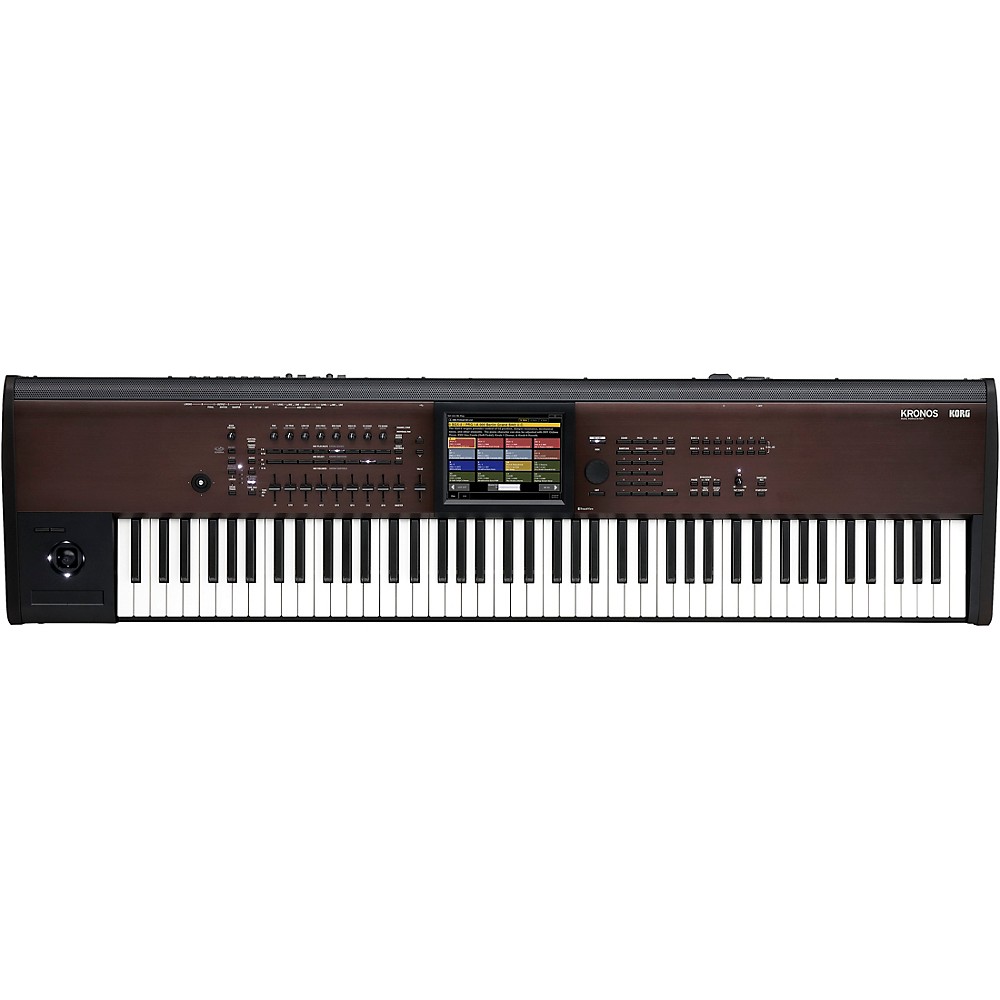 Refurbished Korg Kronos With New Light Touch 88-Note Action And Lighter Body
"The Korg KRONOS has established itself as a premier performance and recording keyboard instrument, and serves as the chief controller and sound source hub for countless musicians and studios all over the world. With its position in the marketplace firmly

More Synthesizers And Workstations
---
3299.00
3299.00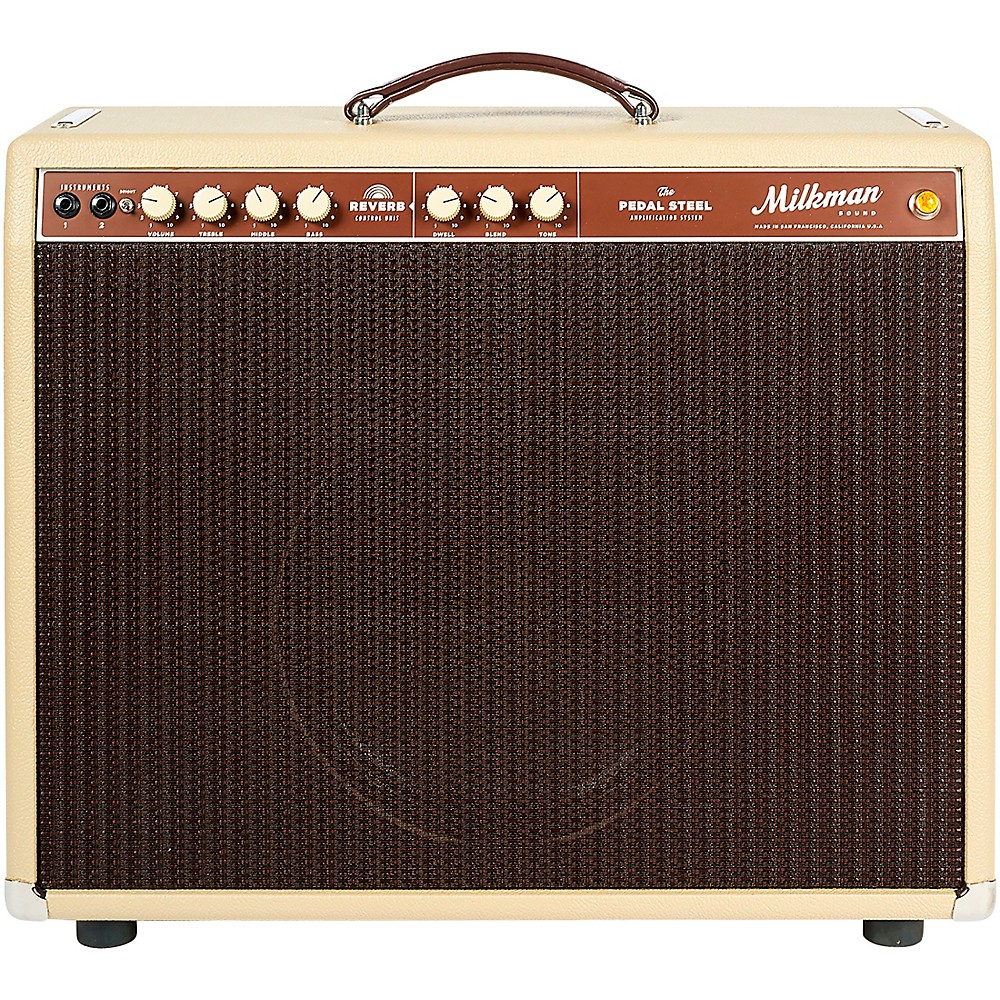 Milkman Sound 85W Pedal Steel 85W 1X12 Tube Guitar Combo Amp With Celestion Alnico Creamback Speaker Vanilla 12 Celestion Alnico Cream
"The Milkman 85W Amplifier is the flagship of the Milkman line. It has incredible headroom, feel and tone. Whether you are using it for steel guitar, or 6-string guitar, this amplifier is going to sing for you. Playing this amplifier is like fingerprintin

More Guitar Amplifiers
---