Sunday, July 22nd 2018.
Guitar Amps and Amplifiers
Guitar amps by the biggest brand name manufacturers in the music industry. Our lineup includes bass amps, acoustic guitar amps as well as electric guitar amps all for the best prices on the net. Famous names like Fender, Gibson, Peavey, Crate, Marshall, Behringer, Line 6 and others
[back] [1] [2] [3] [4] [5] [6] [7] [8] [9] [10] [11] [12] [13] [14] [15] [16] [17] [18] [19] [20] [21] [22] [23] [24] [25] [26] [27] [28] [29] [30] [31] [32] [33] [34] [35] [36] [37] [38] [39] [40] [41] [42] [43] [44] [45] [46] [47] [48] [49] [50] [51] [52] [53] [54] [55] [56] [57] [58] [59] [60] [61] 62 [63] [64] [65] [66] [67] [68] [69] [70] [71] [72] [73] [74] [75] [76] [77] [78] [79] [80] [81] [82] [83] [84] [85] [86] [87] [88] [89] [90] [91] [92] [93] [94] [95] [96] [97] [98] [99] [100] [101] [102] [103] [104] [105] [106] [107] [108] [109] [110] [111] [112] [113] [114] [115] [116] [117] [118] [119] [120] [121] [122] [123] [124] [125] [126] [127] [128] [129] [130] [131] [132] [133] [134] [135] [136] [137] [138] [139] [140] [141] [142] [143] [144] [145] [146] [147] [148] [149] [150] [151] [152] [153] [154] [155] [156] [157] [next]
999.99
849.99

Dv Mark Multiamp Mono
"Following the incredible international success of the Multiamp, DV Mark is proud to offer a mono version of the original Multiamp with a 250W@4 ohm (150W@8ohm) analog power section, to satisfy requests and needs of guitarists that exclusively use a singl

MORE...


2899.00
2899.00

Friedman Buxom Betty 50W 1X12 Tube Guitar Combo Amp
"Friedmans Buxom Betty open-back 1x12"" combo brings together British and American tone in one great sounding package. The Buxom Betty is a 50W, 5881-powered, single-channel amp that delivers tones from classic American cleans all the way to vintage Briti

MORE...


229.00
189.00

Orange Amplifiers Crush 20Rt 20W 1X8 Guitar Combo Amp Orange
"The Orange Crush 20RT 20W guitar combo builds on Crush 20's twin-channel tonal platform and feature layout with the addition of lush digital spring reverb and on-board chromatic tuner. Create huge dreamy reverb trails perfect for soundscape effects or ad

MORE...


539.99
319.99

Blackstar Ht-1R Mini Stack 1W Tube Guitar Head With Ht-112 1X12 Speaker Cabinet Tan
"The innovative HT-1RH guitar amp head offers unbelievable tube sound in a compact format. The patent-applied-for ISF (Infinite Shape Feature) circuit gives you infinite adjustment over the characteristics of the tone control network and takes you from th

MORE...


1100.01
1099.99

Fender Hot Rod Deville Michael Landau 60W 2X12 Tube Guitar Combo Amp
"The Fender Hot Rod DeVille ML 60W 2x12"" tube guitar combo amplifier delivers beautiful tube tone with features inspired by instrumental solo artist, world-class sideman, session master and ""players' player"" Michael Landau. An influential guitarist kno

MORE...


279.99
199.99

Line 6 Spider V 30 30W 1X8 Guitar Combo Amp
"Featuring a huge collection of upgraded amp and effects models, a clean and modern design, and a specialized full-range speaker system, Spider V 30 is the best-sounding and easiest to use Spider ever. Choose from over 200 newly refined amps, cabs and eff

MORE...


559.99
399.99

Line 6 Spider V 120 120W 1X12 Guitar Combo Amp
"Featuring a huge collection of upgraded amp and effects models, a clean and modern design, and a specialized full-range speaker system, Spider V 120 is the best-sounding and easiest to use Spider ever. Choose from over 200 newly refined amps, cabs and ef

MORE...


1499.00
1299.00

Aer Compact 60 Slope 60W Acoustic Guitar Combo Amp
"The Compact 60 Slope is a professional, compact and powerful amplifier system. Especially developed for the enhancement of acoustic instruments it is nonetheless suitable for other instruments, even electrical ones.The design concept was focused on

MORE...


2694.00
2694.00

Kemper Profiler Powerrack 600W Guitar Rack Head + Remote Bundle
"The Kemper Profiler was designed to be a complete solution for all your guitar playing needs. You can use it just like you would a regular amplifier, or you could use it as a multi-effects unit, or even as the front end for your guitar-based studio.Nearl

MORE...


1099.99
1099.99

Fender Limited Edition '65 Princeton Reverb 15W 1X12 Tube Guitar Combo Amp Bordeaux Reserve
"In the pantheon of great amps, there are few that stand the test of time like the Fender Princeton and its signature clean tones. Theres that long, luscious spring reverb that lets players dial in everything from ethereal echoes to cavernous swirls. Ther

MORE...


1000.01
999.99

Fender '57 Custom Champ 5W 1X8 Tube Guitar Amp Lacquered Tweed
"One of the most popular amplifiers of all time lives again in the 57 Custom Champ. Renown for its flexibility, ease-of-use and knockout tone this is the classic sound heard on thousands of recordings. A wide variety of playable tones inhabit this hand-wi

MORE...


39.99
29.99

Blackstar Fly 3 Guitar Extension Cabinet
"The FLY 3 extension speaker is designed specifically to work with the FLY 3 compact mini amp. It comes with its own built-in cable to connect the two, making the Fly 3 mini amp a true stereo setup. The extension cabinet is sold seperately or as part of a

MORE...


94.99
79.99

Vox Pathfinder 10 Guitar Combo Amp
"The Pathfinder 10 pumps 10 tone-filled watts out into a solid 6.5"" speaker. Use the Clean/Overdrive switch to instantly go from a clean, chime-y tone to the creamy warm VOX signature distortion. Set your gain higher, and switch from a crunchy blues to a

MORE...


2349.99
2349.99

Morgan Amplification Rca35r 35W Tube Guitar Head With Spring Reverb
"The Morgan RCA35R 35W tube guitar head starts with the circuit from the RCA35, and then adds three-spring, tube-driven reverb. The Morgan RCA35R was designed around a special output transformer that is equally happy with 6L6s or 6V6s or EL34s or KT66s or

MORE...


54.99
39.99

Vox Amplug 2 Metal Guitar Headphone Amp
"Offering the easiest way to enjoy true analog amplifier sound in your headphones, the amPlug series has been a bestseller since it first appeared in 2007.With amPlug 2, the crucial analog circuit has been drastically improved, and each model now provides

MORE...


[back] [1] [2] [3] [4] [5] [6] [7] [8] [9] [10] [11] [12] [13] [14] [15] [16] [17] [18] [19] [20] [21] [22] [23] [24] [25] [26] [27] [28] [29] [30] [31] [32] [33] [34] [35] [36] [37] [38] [39] [40] [41] [42] [43] [44] [45] [46] [47] [48] [49] [50] [51] [52] [53] [54] [55] [56] [57] [58] [59] [60] [61] 62 [63] [64] [65] [66] [67] [68] [69] [70] [71] [72] [73] [74] [75] [76] [77] [78] [79] [80] [81] [82] [83] [84] [85] [86] [87] [88] [89] [90] [91] [92] [93] [94] [95] [96] [97] [98] [99] [100] [101] [102] [103] [104] [105] [106] [107] [108] [109] [110] [111] [112] [113] [114] [115] [116] [117] [118] [119] [120] [121] [122] [123] [124] [125] [126] [127] [128] [129] [130] [131] [132] [133] [134] [135] [136] [137] [138] [139] [140] [141] [142] [143] [144] [145] [146] [147] [148] [149] [150] [151] [152] [153] [154] [155] [156] [157] [next]

Only $14.49
CLICK HERE


---

Only $12.99
CLICK HERE


---

Only $84.99
CLICK HERE
---
4400.00
3499.99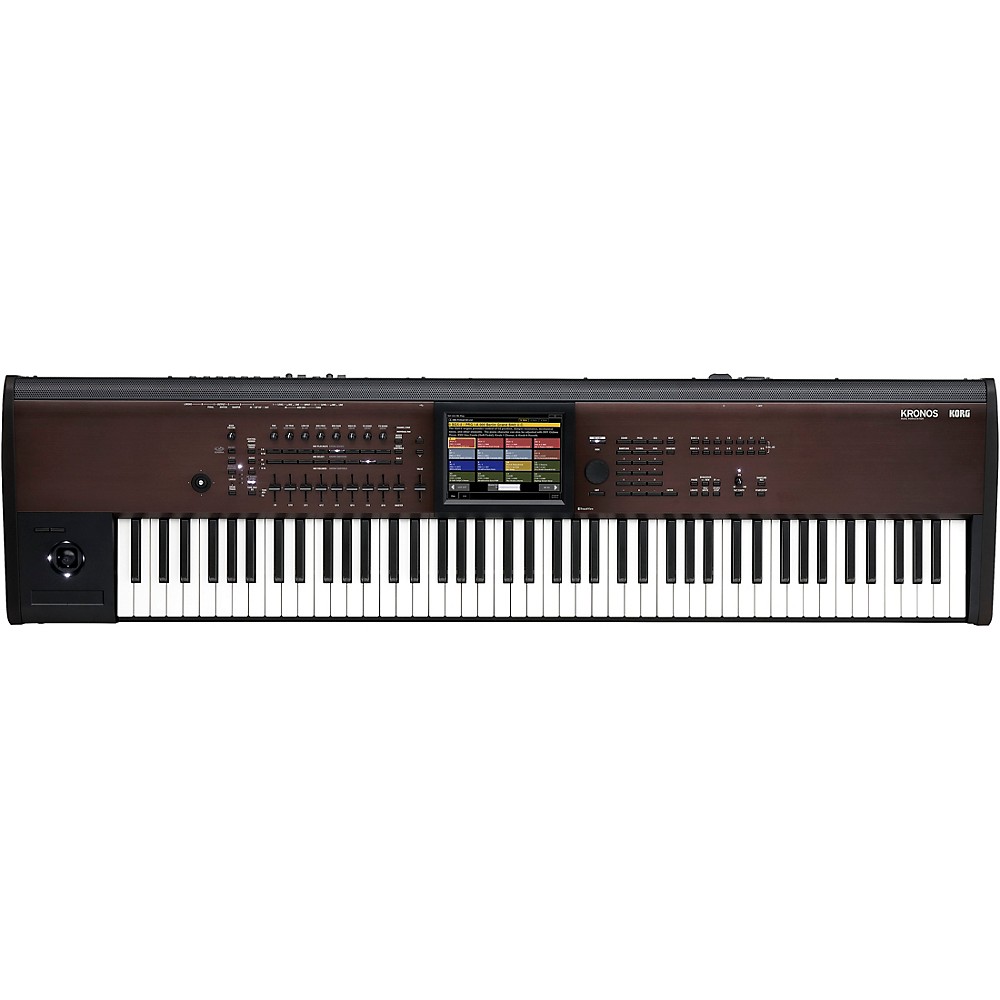 Refurbished Korg Kronos With New Light Touch 88-Note Action And Lighter Body
"The Korg KRONOS has established itself as a premier performance and recording keyboard instrument, and serves as the chief controller and sound source hub for countless musicians and studios all over the world. With its position in the marketplace firmly

More Synthesizers And Workstations
---
3299.00
3299.00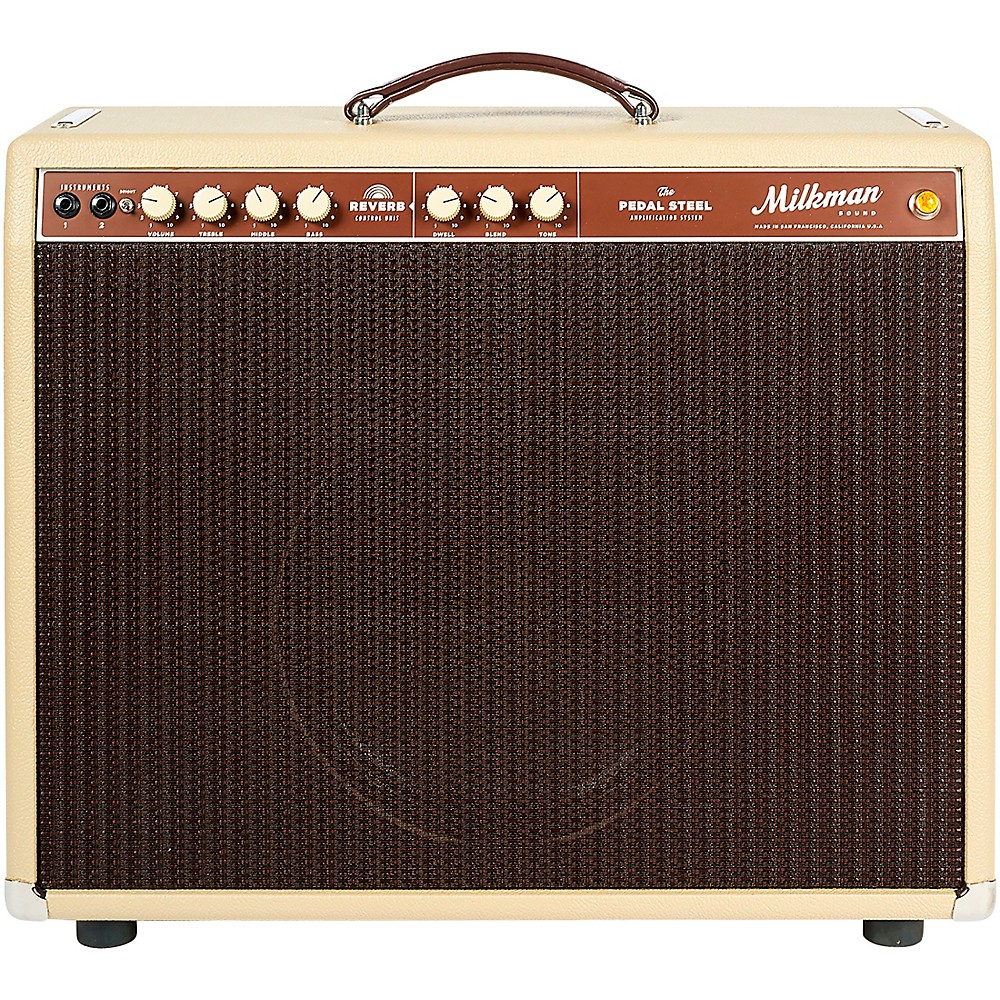 Milkman Sound 85W Pedal Steel 85W 1X12 Tube Guitar Combo Amp With Celestion Alnico Creamback Speaker Vanilla 12 Celestion Alnico Cream
"The Milkman 85W Amplifier is the flagship of the Milkman line. It has incredible headroom, feel and tone. Whether you are using it for steel guitar, or 6-string guitar, this amplifier is going to sing for you. Playing this amplifier is like fingerprintin

More Guitar Amplifiers
---