Sunday, July 22nd 2018.
Guitar Amps and Amplifiers
Guitar amps by the biggest brand name manufacturers in the music industry. Our lineup includes bass amps, acoustic guitar amps as well as electric guitar amps all for the best prices on the net. Famous names like Fender, Gibson, Peavey, Crate, Marshall, Behringer, Line 6 and others
[back] [1] [2] [3] [4] [5] [6] [7] [8] [9] [10] [11] [12] [13] [14] [15] [16] [17] [18] [19] [20] [21] [22] [23] [24] [25] [26] [27] [28] [29] [30] [31] [32] [33] [34] [35] [36] [37] [38] [39] [40] [41] [42] [43] [44] [45] [46] [47] [48] [49] [50] [51] [52] [53] [54] [55] [56] [57] [58] [59] [60] [61] [62] 63 [64] [65] [66] [67] [68] [69] [70] [71] [72] [73] [74] [75] [76] [77] [78] [79] [80] [81] [82] [83] [84] [85] [86] [87] [88] [89] [90] [91] [92] [93] [94] [95] [96] [97] [98] [99] [100] [101] [102] [103] [104] [105] [106] [107] [108] [109] [110] [111] [112] [113] [114] [115] [116] [117] [118] [119] [120] [121] [122] [123] [124] [125] [126] [127] [128] [129] [130] [131] [132] [133] [134] [135] [136] [137] [138] [139] [140] [141] [142] [143] [144] [145] [146] [147] [148] [149] [150] [151] [152] [153] [154] [155] [156] [157] [next]
2400.01
2399.99

Fender The Edge Deluxe 1X12 Tube Combo Amp Tweed
"Tweaked to the discerning tastes of U2s renowned guitarist, The Edge Deluxe is the perfect complement to his signature sound. A stalwart Fender amp user for decades, this signature model is an updated take on the classic 57 tweed Deluxe used to craft his

MORE...


949.99
599.99

Dv Mark Fg212v Frank Gambale Signature 2X12 Guitar Speaker Cabinet
"The slant of the top speaker of the FG 212 V cabinet Frank Gambale signature allows you to maintain the low-end you get from keeping the cabinet on the floor, but also keeps one speaker aimed at ear-level for onstage clarity of the mids and highs; it fea

MORE...


329.99
299.99

Line 6 Amplifi 30 30W Modeling Guitar Combo Amp
"AMPLIFi 30 is a compact stereo modeling guitar amp that delivers the award-winningAMPLIFi experience in a convenient tabletop package. Improve your skills and practice along with your favorite songs wirelessly via a unique 4-way Bluetooth enabl

MORE...


483.00
299.99

Yamaha Thrc112 150W 1X12 Guitar Cab
"The compact THRC112 features a single Eminence Legend 1218 12 driver for powerful, punchy tone from a lightweight and ultra-portable enclosure. Almost all of the classic tube sounds of the last few decades have been a product of the synergy between a hig

MORE...


599.99
399.99

Bugera V22 Infinium 22W 1X12 All Tube Guitar Combo Amp
"Building on Bugera's original and inspired V22 amp design, the impressively full-featured and handbuilt, 22W, 2-Channel Vintage V22 Infinium tube combo amplifier not only exudes vintage sound and style, but possesses modern features that will launch your

MORE...


3899.00
3899.00

Friedman Bill Kelliher Signature 100W Tube Guitar Head
"Bill Kellihers guitar playing is rooted in metal, infused with rock 'n' roll, progressive rock and sprinkled with bits and pieces of thrash, punk and psychedelic-ness. So, when it came time for Mastodons lead guitar player to design the ultimate amp to c

MORE...


499.99
229.99

Dv Mark Micro50 50W Guitar Amp Head
"Try this super-micro 50W guitar amp and you won't believe the volume and classic sound quality that it delivers, thanks to the innovative design and its small package. The DV MICRO 50 features two channels with user-friendly and effective controls and on

MORE...


79.99
29.99

Vox Amplug I/O Guitar Headphone Usb Audio Interface With Jamvox Iii Software
"amPlug I/O is a USB audio interface that plugs directly into your guitar. Simply connect amPlug I/O to your computer via USB and soon you'll be able to start playing and recording with the included JamVOX III software. amPlug I/O is also compatible with

MORE...


799.99
599.99

Vox Ac15ch Custom 15W Tube Guitar Amp Head Black
"The Vox 15W AC15CH 15W tube head utilizes 12AX7 tubes in the preamp and EL84 tubes in the power amp. The Normal and Top Boost channels each have a dedicated volume control, and the Top Boost channel also provides Treble and Bass tone controls. In the Mas

MORE...


2999.00
2149.00

Orange Amplifiers Rockerverb 100 Mkiii 100W Tube Guitar Amp Head Orange
"Celebrating its 10th anniversary last year, the Rockerverb Series demonstrates better than anything else that a workhorse amp can be a master of all trades. New for spring 2015, the Rockerverb 100 MKIII head combines over a decade of user feedback with a

MORE...


2268.00
2268.00

Kemper Profiler Head + Remote Bundle White
"The Kemper Profiling Amplifier enables you to do what generations of guitar players have been waiting for: to capture the soul of all your amps (and so many more) inside a lunchbox-sized amplifier.With cutting edge technology Kemper captures the sonic DN

MORE...


139.00
99.00

Orange Amplifiers Ppc108 Micro Dark 20W 1X8 Guitar Speaker Cabinet Black
"The Orange PPC108 Micro Dark is the perfect complement to the little-but-mighty Micro Dark head. This 20W cab features Orange's 1x8 in. Voice of the World speaker to pump out the amazing tones that made the company a powerhouse, but in a frame that can f

MORE...


1199.99
749.99

Dv Mark Ac101 150W 1X10 Compact Acoustic Guitar Combo Amp Brown
"The DV AC101 is a compact, powerful combo designed for all acoustic instruments including acoustic guitar, classical guitar, archtop guitar, acoustic bass, mandolin, violin, cello, banjo, etc. The two channels (one of which accepts a mic input) allow to

MORE...


309.99
249.99

Vox Av 15W 1X8 Analog Modeling Guitar Combo Amp Black
"Designed for use at home or in the studio, the AV15 is a fully-featured analog amp that packs decades worth of tones into a compact package. The AV15's tube-based, multi-circuit analog pre-amp provides a full complement of clean, crunch, overdrive, and h

MORE...


849.99
849.99

Fender Bassbreaker 18/30W 2X12 Tube Guitar Combo Amp
"Bassbreaker Series guitar amplifiers continue Fender's storied lineage with a kind of ""parallel evolution"" that breaks away from tradition with dark gray lacquered tweed covering, refined pointer knobs and unique circuitry as well as power tubes and sp

MORE...


[back] [1] [2] [3] [4] [5] [6] [7] [8] [9] [10] [11] [12] [13] [14] [15] [16] [17] [18] [19] [20] [21] [22] [23] [24] [25] [26] [27] [28] [29] [30] [31] [32] [33] [34] [35] [36] [37] [38] [39] [40] [41] [42] [43] [44] [45] [46] [47] [48] [49] [50] [51] [52] [53] [54] [55] [56] [57] [58] [59] [60] [61] [62] 63 [64] [65] [66] [67] [68] [69] [70] [71] [72] [73] [74] [75] [76] [77] [78] [79] [80] [81] [82] [83] [84] [85] [86] [87] [88] [89] [90] [91] [92] [93] [94] [95] [96] [97] [98] [99] [100] [101] [102] [103] [104] [105] [106] [107] [108] [109] [110] [111] [112] [113] [114] [115] [116] [117] [118] [119] [120] [121] [122] [123] [124] [125] [126] [127] [128] [129] [130] [131] [132] [133] [134] [135] [136] [137] [138] [139] [140] [141] [142] [143] [144] [145] [146] [147] [148] [149] [150] [151] [152] [153] [154] [155] [156] [157] [next]

Only $14.49
CLICK HERE


---

Only $12.99
CLICK HERE


---

Only $84.99
CLICK HERE
---
4400.00
3499.99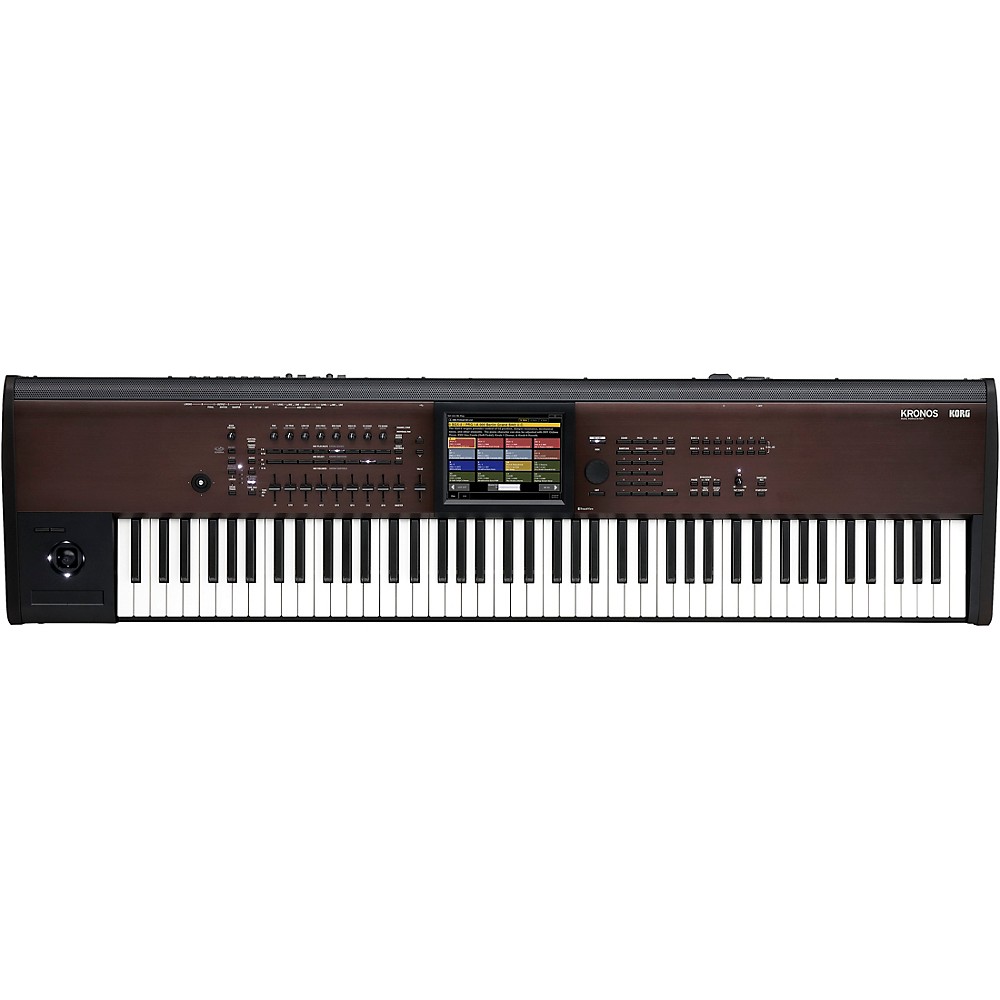 Refurbished Korg Kronos With New Light Touch 88-Note Action And Lighter Body
"The Korg KRONOS has established itself as a premier performance and recording keyboard instrument, and serves as the chief controller and sound source hub for countless musicians and studios all over the world. With its position in the marketplace firmly

More Synthesizers And Workstations
---
3299.00
3299.00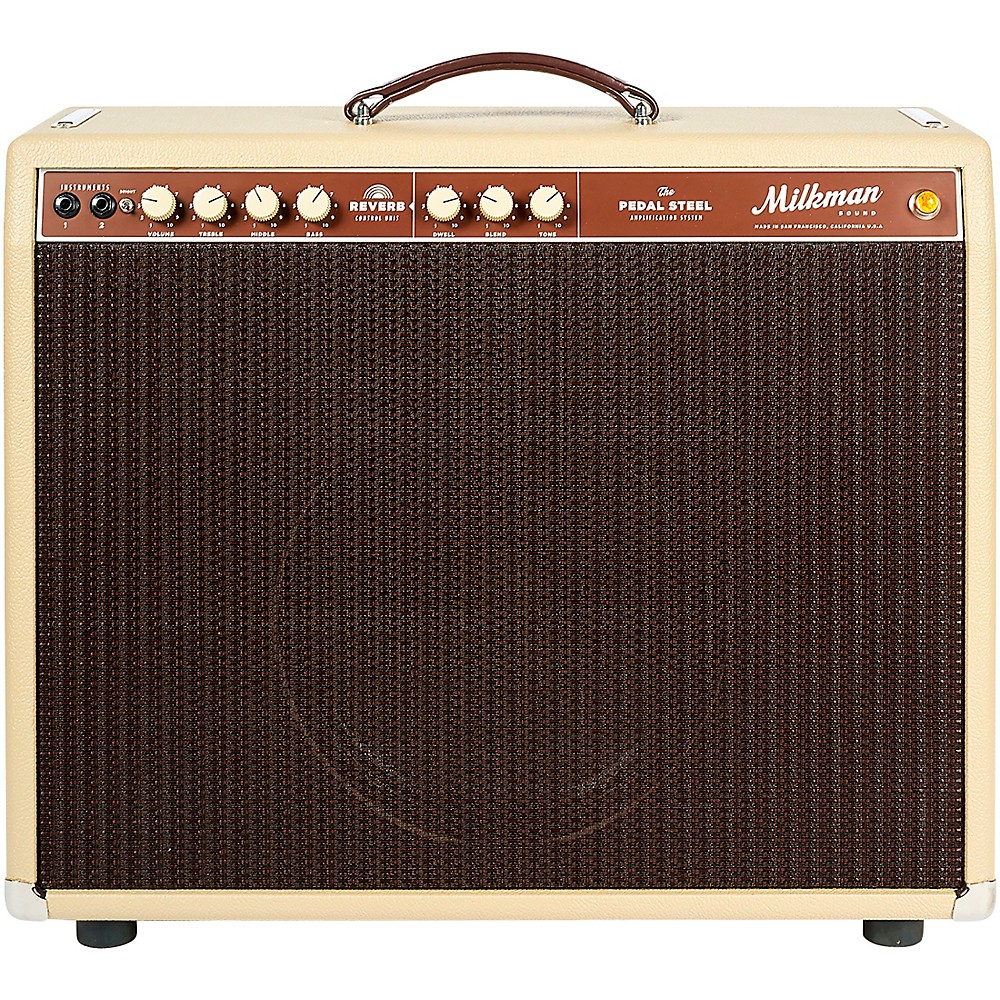 Milkman Sound 85W Pedal Steel 85W 1X12 Tube Guitar Combo Amp With Celestion Alnico Creamback Speaker Vanilla 12 Celestion Alnico Cream
"The Milkman 85W Amplifier is the flagship of the Milkman line. It has incredible headroom, feel and tone. Whether you are using it for steel guitar, or 6-string guitar, this amplifier is going to sing for you. Playing this amplifier is like fingerprintin

More Guitar Amplifiers
---