Sunday, July 22nd 2018.
Guitar Amps and Amplifiers
Guitar amps by the biggest brand name manufacturers in the music industry. Our lineup includes bass amps, acoustic guitar amps as well as electric guitar amps all for the best prices on the net. Famous names like Fender, Gibson, Peavey, Crate, Marshall, Behringer, Line 6 and others
[back] [1] [2] [3] [4] [5] [6] [7] [8] [9] [10] [11] [12] [13] [14] [15] [16] [17] [18] [19] [20] [21] [22] [23] [24] [25] [26] [27] [28] [29] [30] [31] [32] [33] [34] [35] [36] [37] [38] [39] [40] [41] [42] [43] [44] [45] [46] [47] [48] [49] [50] [51] [52] [53] [54] [55] [56] [57] [58] [59] [60] [61] [62] [63] 64 [65] [66] [67] [68] [69] [70] [71] [72] [73] [74] [75] [76] [77] [78] [79] [80] [81] [82] [83] [84] [85] [86] [87] [88] [89] [90] [91] [92] [93] [94] [95] [96] [97] [98] [99] [100] [101] [102] [103] [104] [105] [106] [107] [108] [109] [110] [111] [112] [113] [114] [115] [116] [117] [118] [119] [120] [121] [122] [123] [124] [125] [126] [127] [128] [129] [130] [131] [132] [133] [134] [135] [136] [137] [138] [139] [140] [141] [142] [143] [144] [145] [146] [147] [148] [149] [150] [151] [152] [153] [154] [155] [156] [157] [next]
244.99
179.99

Vox Valvetronix Vt20x 20W 1X8 Guitar Modeling Combo Amp
"As part of the VTX Series, the Valvetronix VT20X is a perfect combination of innovation and tradition. These amps combine sophisticated modeling technology with a multi-stage tube pre-amp circuit to reproduce the unique distortion, touch sensitivity, and

MORE...


1374.99
1099.99

Engl Rockmaster 20W 1X10 Tube Guitar Combo Amp With Reverb
"What else would you need to step in the world of rock than two well-dressed channels of clean and lead tones? The New Engl RockMaster 20 20W 1x10 combo delivers more. The built-in power soak offers all colors of pure tube excitement and extends the tone

MORE...


239.99
149.95

Fishman Platinum Stage Acoustic Guitar Preamp
"Completely redesigned from the ground up, the all-analog Platinum Stage universal instrument preamp delivers incredibly accurate sonic detail for any acoustic instrument.A discrete, high-headroom preamp combines with precision, high-speed circuitry for p

MORE...


350.00
299.99

Marshall Code 412 120W 4X12 Guitar Speaker Cabinet Black
"Designed to be used with the Marshall CODE100H head, the CODE 412 is a 100 Watt, 4 x 12 angled cab, loaded with custom speakers.Power handling: 120WSpeakers: 4x12 Marshall customImpedance: 8 ohmSingle 1/4 in. inputDimensions: 27.36 in. x 26.57 in. x 15.3

MORE...


1700.01
1699.99

Fender Gb George Benson Twin Reverb 2X12 Guitar Combo Amp Gray
"Inspired by one of the worlds foremost jazz guitarists, George Benson, the all-tube GB Twin Reverb amp produces rich, punchy tone with smooth attack and singing sustain. Dignified looks and refined sound combine with lighter weight in&nbsp

MORE...


69.99
49.99

Evh 5150 Iii 1W 1X3 Micro Stack Battery-Powered Guitar Combo Amp
"Just like its bigger brothers, the EVH 5150 III Micro Stack is filled with arena-sized crunchyet you wont need a road crew to move it. Perfect for practicing in a dorm room or office, it features the look and sound that put EVH amplifiers on the map. Wit

MORE...


599.99
449.99

Vox Ac10 10W 1X10 Tube Guitar Combo Amp
"The AC10C1 is an all-tube 10-watt amplifier that joins VOX's flagship lineup of tube amps, the Custom Series. More portable than the AC15 and more powerful than the AC4, the AC10C1 provides an array of classic VOX tones and comes equipped with studio-qua

MORE...


500.00
399.99

Marshall Code 100W Guitar Amp Head Black
"The Marshall CODE 100W head combines the Marshall legacy with state-of-the-art technology, culminating in a potent amp that taps into all the tones you crave.The range offers a choice of digital amp models, power amps, cabinet simulations, FX and more al

MORE...


1699.99
1699.99

Morgan Amplification 20W 1X12 Combo British Style 2Xel-84 With Power Scaling - G12h-75 Creamback Twilight Finish
Save BIG when you buy today!

MORE...


4399.00
4399.00

Diezel Vh4 100W Tube Guitar Amp Head
"The mighty VH4 head is the powerhouse that put Diezel on the map. Dissatisfied with the sounds from commonly available amps, rocker Peter Diezel created the VH4 tone monster in 1994 just to please himselfand got so many requests from tone-hungry fellow g

MORE...


1799.99
1799.99

Friedman Runt-50 50W Tube Guitar Amp Head
"The Runt-50 is a versatile 50-watt head that delivers Friedman's legendary tone from a versatile 2 channel amp. The Runt-50 power section is driven by two EL34s and the preamp features four 12AX7s. The American inspired clean channel features volume, bas

MORE...


1538.38
899.95

Fishman Sa330x Performance System
"The original SA220 Performance System established itself as a go-to PA/amplifier for voice, playback and amplified acoustic instruments.Building on that original foundation of delivering portability and great Fishman- quality sound, all at a great price,

MORE...


1999.99
1999.99

Friedman Runt-50 50W 1X12 Tube Guitar Combo
"The Runt-50 is a versatile 50-watt 1x12 combo that delivers Friedman's legendary tone from a versatile 2 channel amp. The Runt-50 power section is driven by two EL34s and the preamp features four 12AX7s. The American inspired clean channel features volum

MORE...


1240.00
899.99

Marshall 2536 140W 2X12 Silver Jubilee Guitar Amplifier Cabinet
"The JCM25/50 Silver Jubilee Series was produced in 1987 to celebrate 25 years of Marshall Amplification and 50 years of Jim Marshall being in the music business. The 2555 model was reissued in 2015 as the 2555X.Inspired by this acclaimed s

MORE...


1150.00
765.00

Marshall Astoria Ast2 Custom Model 1X12 Guitar Speaker Cabinet
"This Marshall Astoria AST2 75W 1x12"" cab is designed to match tonally and aesthetically with the Astoria AST2H head or as an extension with the AST2C combo. With its gorgeous two-tone vintage garb, and sound courtesy of a Celestion G12H-75 Creamback spe

MORE...


[back] [1] [2] [3] [4] [5] [6] [7] [8] [9] [10] [11] [12] [13] [14] [15] [16] [17] [18] [19] [20] [21] [22] [23] [24] [25] [26] [27] [28] [29] [30] [31] [32] [33] [34] [35] [36] [37] [38] [39] [40] [41] [42] [43] [44] [45] [46] [47] [48] [49] [50] [51] [52] [53] [54] [55] [56] [57] [58] [59] [60] [61] [62] [63] 64 [65] [66] [67] [68] [69] [70] [71] [72] [73] [74] [75] [76] [77] [78] [79] [80] [81] [82] [83] [84] [85] [86] [87] [88] [89] [90] [91] [92] [93] [94] [95] [96] [97] [98] [99] [100] [101] [102] [103] [104] [105] [106] [107] [108] [109] [110] [111] [112] [113] [114] [115] [116] [117] [118] [119] [120] [121] [122] [123] [124] [125] [126] [127] [128] [129] [130] [131] [132] [133] [134] [135] [136] [137] [138] [139] [140] [141] [142] [143] [144] [145] [146] [147] [148] [149] [150] [151] [152] [153] [154] [155] [156] [157] [next]

Only $14.49
CLICK HERE


---

Only $12.99
CLICK HERE


---

Only $84.99
CLICK HERE
---
4400.00
3499.99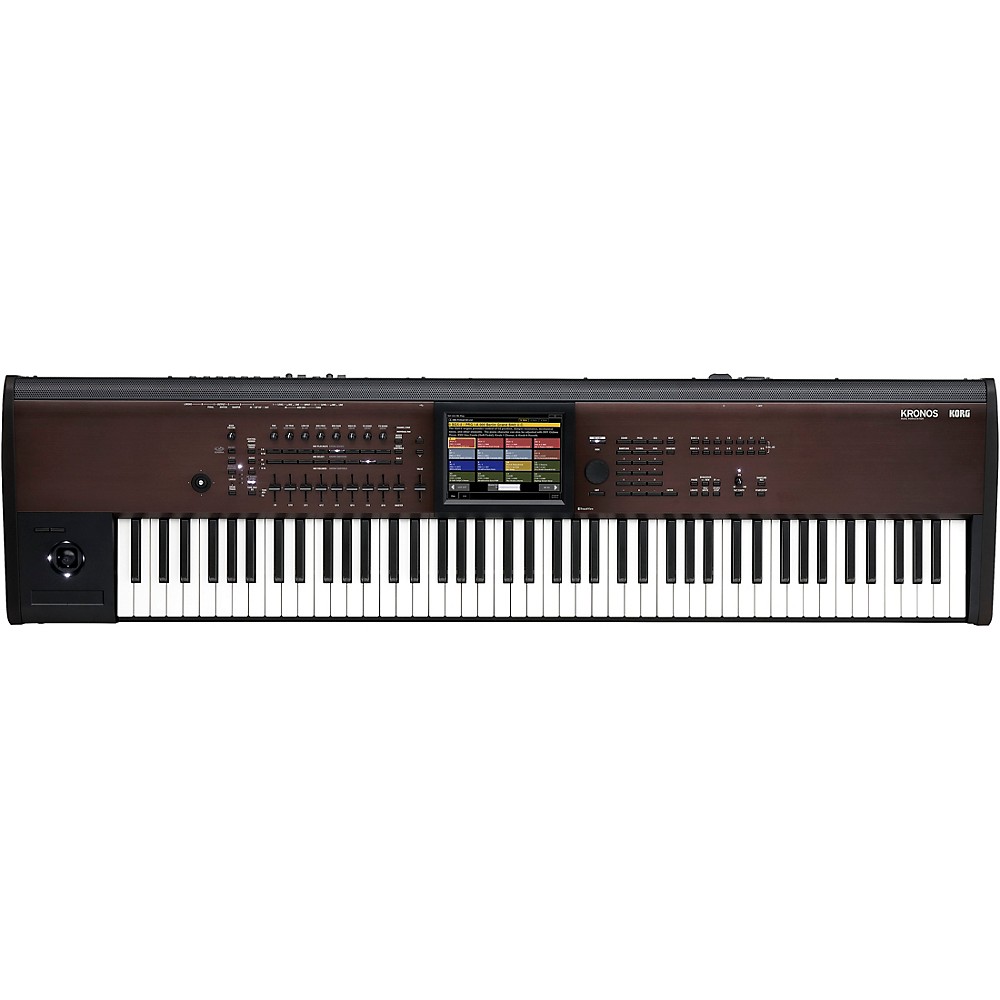 Refurbished Korg Kronos With New Light Touch 88-Note Action And Lighter Body
"The Korg KRONOS has established itself as a premier performance and recording keyboard instrument, and serves as the chief controller and sound source hub for countless musicians and studios all over the world. With its position in the marketplace firmly

More Synthesizers And Workstations
---
3299.00
3299.00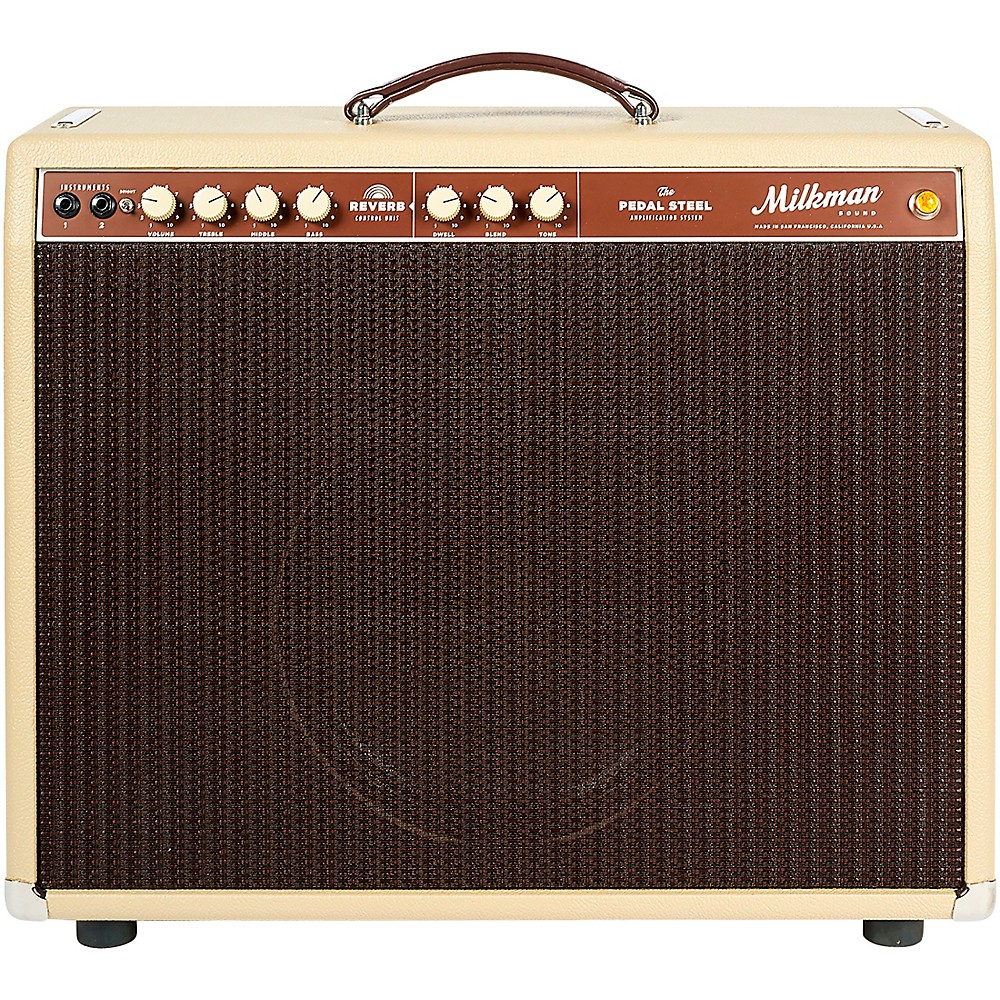 Milkman Sound 85W Pedal Steel 85W 1X12 Tube Guitar Combo Amp With Celestion Alnico Creamback Speaker Vanilla 12 Celestion Alnico Cream
"The Milkman 85W Amplifier is the flagship of the Milkman line. It has incredible headroom, feel and tone. Whether you are using it for steel guitar, or 6-string guitar, this amplifier is going to sing for you. Playing this amplifier is like fingerprintin

More Guitar Amplifiers
---