Sunday, July 22nd 2018.
Guitar Amps and Amplifiers
Guitar amps by the biggest brand name manufacturers in the music industry. Our lineup includes bass amps, acoustic guitar amps as well as electric guitar amps all for the best prices on the net. Famous names like Fender, Gibson, Peavey, Crate, Marshall, Behringer, Line 6 and others
[back] [1] [2] [3] [4] [5] [6] [7] [8] [9] [10] [11] [12] [13] [14] [15] [16] [17] [18] [19] [20] [21] [22] [23] [24] [25] [26] [27] [28] [29] [30] [31] [32] [33] [34] [35] [36] [37] [38] [39] [40] [41] [42] [43] [44] [45] [46] [47] [48] [49] [50] [51] [52] [53] [54] [55] [56] [57] [58] [59] [60] [61] [62] [63] [64] [65] [66] 67 [68] [69] [70] [71] [72] [73] [74] [75] [76] [77] [78] [79] [80] [81] [82] [83] [84] [85] [86] [87] [88] [89] [90] [91] [92] [93] [94] [95] [96] [97] [98] [99] [100] [101] [102] [103] [104] [105] [106] [107] [108] [109] [110] [111] [112] [113] [114] [115] [116] [117] [118] [119] [120] [121] [122] [123] [124] [125] [126] [127] [128] [129] [130] [131] [132] [133] [134] [135] [136] [137] [138] [139] [140] [141] [142] [143] [144] [145] [146] [147] [148] [149] [150] [151] [152] [153] [154] [155] [156] [157] [next]
400.01
399.99

Fender Acoustic 100 100W 1X8 Acoustic Guitar Combo Amplifier
"Fenders Acoustic 100 amplifier delivers full, natural tone for acoustic-electric guitar and microphone. Its specially designed wood shell complements the acoustic guitars form and voice.The perfect portable system for solo performances, the Acoustic 100

MORE...


900.01
899.99

Fender Acoustic Sfx 160W Stereo Acoustic Guitar Combo Amplifier With Hand-Rubbed Cinnamon Finish Cinnamon
"The Fender Acoustic SFX amplifier gives acoustic players full, natural tone and stunning Stereo Field Expansion technology (SFX), which goes beyond stereo for room-filling tonal imagery that envelops the listener in a rich acoustic experience. Its gracef

MORE...


949.00
699.99

Boss Acoustic Singer Pro 120W 1X8 Acoustic Guitar Combo Amplifier
"The ACS Pro takes the acoustic stage amp to new levels of sound quality and creative versatility. Incorporating BOSSs latest advancements in amplifier research, this compact powerhouse produces rich, vibrant sound with unmatched punch and clarity. Indepe

MORE...


1499.00
1099.00

Orange Amplifiers Rocker 32 30W 2X10 Tube Guitar Combo Amplifier Black
"Many of todays guitarists are looking for the best partner for their pedalboard but ultimately end up with an amp thats lifeless and lacking in character. With the Rocker 32 however, weve nailed the perfect pedal amp. What makes the Rocker 32 so special?

MORE...


239.98
239.98

Yamaha Thr5 Battery Powered Amp Head With Amp Bag
Protect your Yamaha THR5 head with this custom-fitted bag during travel or while it's in storage.

MORE...


879.99
649.00

Laney Tony Iommi Signature 15W 1X12 Guitar Combo Amp
"The TI15-112 takes all the raw power and tone of the TI100's high gain channel and crams it into a compact single channel all tube amp. Utilizing Laney's unique dual wattage input option means you can push the EL84 output section hard and get 15 watts RM

MORE...


665.99
499.99

Vht Special 12/20 12W/20W Hand-Wired Tube Guitar Amp Head
"Building on the success of the popular VHT Special 6 and Special 6 Ultra, the VHT Special 12/20 features increased power (with two power ranges), a unique preamp specifically designed to excel with pedals and multi-effects units, a convenient built-in 9-

MORE...


1795.00
1795.00

65Amps The Ventura 112 1X12 20W Tube Guitar Combo
"The Ventura, part of 65amps ""Working Pro"" Red Line, is a response to the over-saturation of ""Lunch Box"" type amps in the market that are lacking in quality for professional players. The Ventura illustrates that a compact, portable amp can be combined

MORE...


1186.50
1695.00

65Amps London Pro 18W Tube Guitar Amp Head Black
"The London Pro is a working player's amp utilizing the best of 65's original ""London,"" which was released in 2004 and now considered a classic. For stage functionality, enhanced switching capability was added to London Pro along a third voice that allo

MORE...


137.60
99.99

Boss Ad-2 Acoustic Preamp Pedal
"The tone of an acoustic guitar is created by the complex interaction of sounds from its body, top, strings, and other elements. And as you play with varying techniques, dynamics, and more, this interaction constantly evolves to create the rich, woody sou

MORE...


999.02
999.00

Positive Grid Bias Processor Head Amp Match Guitar And Bass Amplifier Head Black
"NEXT LEVEL AMP TONEBIAS Head is a guitar and bass amplifier that accurately captures any amp tone in the world, including the cab and even mic position. With the included BIAS Amp Pro software, you can share and download thousands of amp match models and

MORE...


799.00
799.00

Prs Sonzera 50 50W Tube Guitar Amplifier Head Black
"The Sonzera 50 is a 50-watt amplifier with two independently controlled, footswitchable channels designed for maximum versatility and in the spirit of vintage amps that allowed you to control your tone instead of the amp being in control.The clean channe

MORE...


449.99
299.99

Bugera T50 Infinium 50W Tube Guitar Amplifier Head
"When you think of classic British rock, the sound is undeniable. Its the stuff dreams are made of, that sweet clean-crunch that spawned a generation of legendary players and the music that has stood the test of time. We packed all that iconic tone, and a

MORE...


259.99
149.00

Jet City Amplification Jca12s+ 1X12 Guitar Speaker Cabinet 100W Black/Blue
"The JCA12S+ 1x12 Guitar Speaker Cabinet 100W takes the tried and true 12S a step beyond, with THD porting and an integrated Jet Directspeaker-emulated output box, designed by Doug Roberts of Roberts Retrovalve. Mic the custom-voiced Eminence driver tradi

MORE...


5990.02
5990.00

Prs John Mayer J-Mod 100-Watt Head In Stealth Tube Amplifier Black
"The John Mayer J-MOD 100 amplifier was intimately designed by Paul Reed Smith, Doug Sewell, and John Mayer to not only handle Mayers live work with Dead & Company, but to also move seamlessly into recording and performing Mayers solo work. With a tho

MORE...


[back] [1] [2] [3] [4] [5] [6] [7] [8] [9] [10] [11] [12] [13] [14] [15] [16] [17] [18] [19] [20] [21] [22] [23] [24] [25] [26] [27] [28] [29] [30] [31] [32] [33] [34] [35] [36] [37] [38] [39] [40] [41] [42] [43] [44] [45] [46] [47] [48] [49] [50] [51] [52] [53] [54] [55] [56] [57] [58] [59] [60] [61] [62] [63] [64] [65] [66] 67 [68] [69] [70] [71] [72] [73] [74] [75] [76] [77] [78] [79] [80] [81] [82] [83] [84] [85] [86] [87] [88] [89] [90] [91] [92] [93] [94] [95] [96] [97] [98] [99] [100] [101] [102] [103] [104] [105] [106] [107] [108] [109] [110] [111] [112] [113] [114] [115] [116] [117] [118] [119] [120] [121] [122] [123] [124] [125] [126] [127] [128] [129] [130] [131] [132] [133] [134] [135] [136] [137] [138] [139] [140] [141] [142] [143] [144] [145] [146] [147] [148] [149] [150] [151] [152] [153] [154] [155] [156] [157] [next]

Only $14.49
CLICK HERE


---

Only $12.99
CLICK HERE


---

Only $84.99
CLICK HERE
---
4400.00
3499.99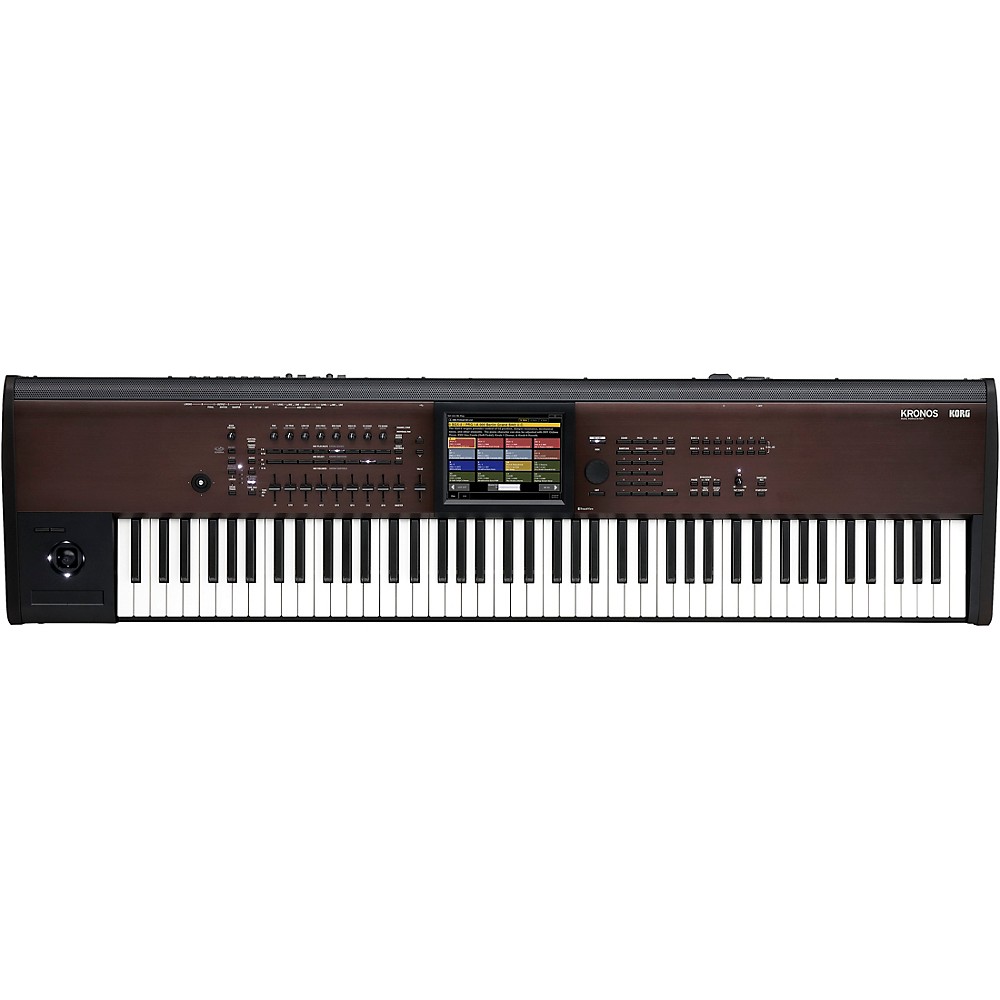 Refurbished Korg Kronos With New Light Touch 88-Note Action And Lighter Body
"The Korg KRONOS has established itself as a premier performance and recording keyboard instrument, and serves as the chief controller and sound source hub for countless musicians and studios all over the world. With its position in the marketplace firmly

More Synthesizers And Workstations
---
3299.00
3299.00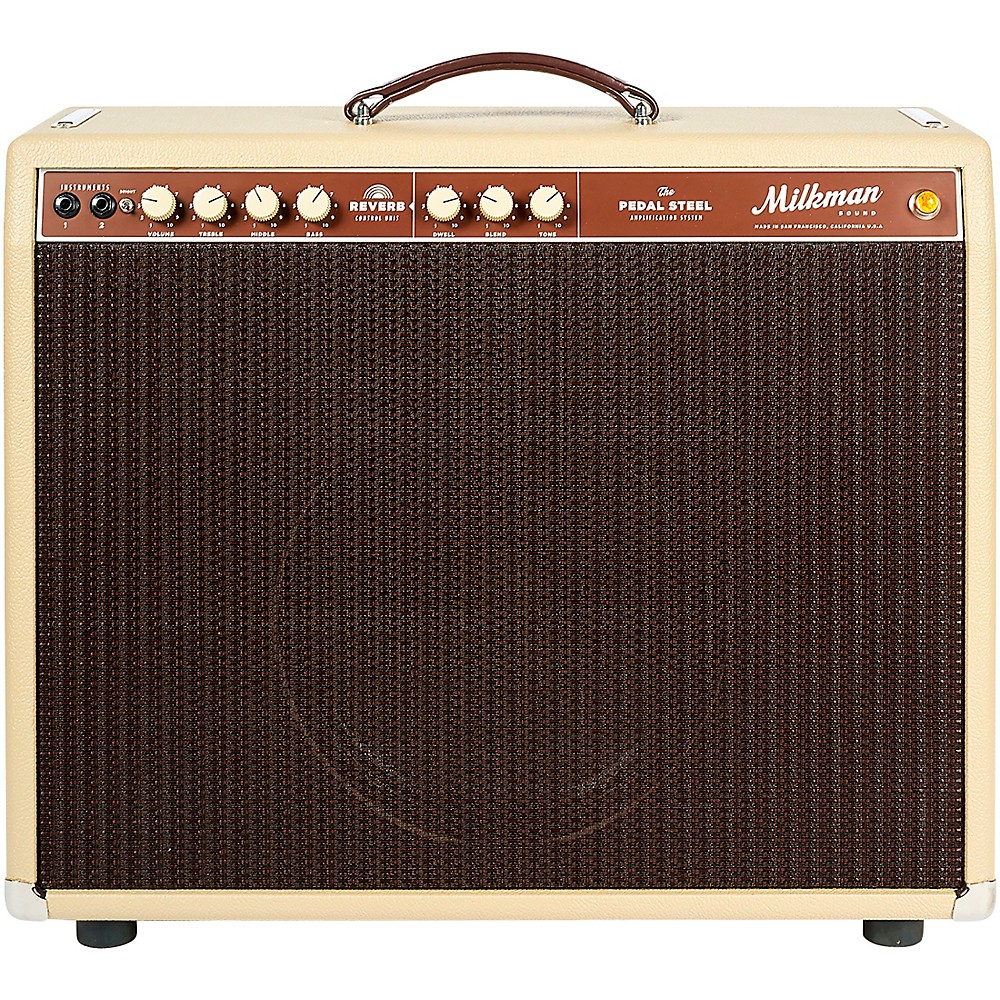 Milkman Sound 85W Pedal Steel 85W 1X12 Tube Guitar Combo Amp With Celestion Alnico Creamback Speaker Vanilla 12 Celestion Alnico Cream
"The Milkman 85W Amplifier is the flagship of the Milkman line. It has incredible headroom, feel and tone. Whether you are using it for steel guitar, or 6-string guitar, this amplifier is going to sing for you. Playing this amplifier is like fingerprintin

More Guitar Amplifiers
---