Sunday, July 22nd 2018.
Guitar Chorus Effects
Gear Musician has a full compliment of guitar chorus effects and pedals, chorus effects, amp model effects, compressors, distortion effects, pedals for your axe or your collection of various guitars. Many of these classic pedals are programmable and can create chorus effects from mild to intense stereo chorus effects present in todays contemporary music. All guitar chorus effects are available for sale at our online store.
| Guitar Reverb and Delay Effects | Distortion | Compressors | Chorus | Amp Modeling |
| Guitar Wah Pedals | Guitar Volume Pedals | Filters | Flangers | Phasers |
| Guitar Multieffects | Guitar Modulation Effects | Guitar Samplers |
| Guitar EQ, Equalizers | Guitar Noise Gate | Guitar Effects Accessories |
| Acoustic Guitar Simulator | Back To Guitar Accessories |
1 [2] [3] [4] [5] [6] [7] [8] [next]
109.60
82.20

Electro-Harmonix Classics Small Clone Analog Chorus Guitar Effects Pedal
"The Electro-Harmonix Small Clone Analog Chorus Pedal delivers luxurious analog chorus effects, a distinctive tone, and flexibility that sets it apart from similar guitar effects pedals. A depth switch and single rate knob make this an easy-to-operate sto

MORE...


175.00
139.95

Jacques Ms-2 Meistersinger Analog Chorus Pedal
"The MS-2 was created to run the gamut of chorus sounds from vintage to modern, subtle to severe. Dial in effects for everything from near-invisible doubling to cosmic ray gun blurs to sea-sick vibtrato. Its secret is 100% analog circuitry combined with s

MORE...


154.50
109.99

Boss Ch-1 Super Chorus Pedal
"The versatile Boss CH-1 SUPER Chorus produces the swirling chorus sounds heard on many rock, jazz, country, funk, and other popular music recordings. The CH-1 SUPER Chorus delivers a clean, classic sound with crystal-clear highs and a unique stereo effe

MORE...


164.50
109.99

Boss Ce-5 Chorus Ensemble Pedal
The Boss CE-5 Chorus Ensemble creates the full range of stereo chorus effects from grunge to warm vintage sounds. Turn the Rate control to max for a vibrato effect.

MORE...


128.56
89.99

Mxr M148 Micro Chorus Guitar Effects Pedal
"With its simple operation and stellar analog tone, the MXR Micro Chorus guitar pedal joins the ranks of MXR Classics such as the Phase 90, Dyna Comp and Micro Amp. This '80s reissue delivers a stunning range of rich chorus textures from sparkly watery sh

MORE...


59.99
49.99

Rogue Analog Chorus Guitar Effects Pedal
"The Rogue Analog Chorus pedal creates modulation effects, from wide sweeping to shimmering 12-string sound. It adds depth to electric guitars, electronic keyboards and more.Two control knobs let you quickly adjust the modulation speed and depth. A true b

MORE...


148.90
111.70

Electro-Harmonix Xo Stereo Clone Theory Analog Chorus / Vibrato Guitar Effects Pedal
"The Electro-Harmonix Micro Clone Theory Stereo Chorus Effects Pedal resurrects the popular Clone Theory Chorus/Vibrato pedal as part of the Electro-Harmonix XO die cast series. Now in stereo and a much smaller, improved housing, the Micro Clone Theory St

MORE...


157.50
118.10

Electro-Harmonix Xo Stereo Electric Mistress Flanger / Chorus Guitar Effects Pedal
"Use the Electro-Harmonix Stereo Electric Mistress Flanger Pedal to generate the slithering, panoramic textures of ""Axis Bold As Love."" Manually flange or freeze your sound in Filter Matrix mode. Chorus and Flanger work together seamlessly for unique st

MORE...


86.30
64.70

Electro-Harmonix Neo Clone Analog Chorus Guitar Effects Pedal Black/Blue
"The Electro-Harmonix Neo Clone is a lush, analog chorus designed to recreate the legendary Small Clone in a pedal board-friendly package. Using a high quality bucket brigade chip and the same classic Small Clone circuit, the Neo Clone's true analog desig

MORE...


452.99
349.99

Red Witch Medusa Chorus And Tremolo Guitar Effects Pedal
"In December of 2004, Red Witch released the first Medusa Chorus Tremolo pedal with a limited run of 74 units. Over the years, those original Medusas became the Holy Grail for many players, and the overwhelming demand has inspired Red Witch to reissue the

MORE...


279.00
229.00

Maxon Compact Series Ambient Stereo Chorus Guitar Effects Pedal
"The ASC10's compact enclosure and simple control interface belie its versatile operation and massive, spacious sound. The ASC10's chorusing effect is set especially wide in the stereo spectrum, offering a lush tonality that actually sounds like two guita

MORE...


199.99
199.99

Catalinbread Callisto Analog Chorus/Vibrato Guitar Effects Pedal
"The Catalinbread Callisto is a Chorus/Vibrato pedal, which employs an MN3007 Bucket Brigade chip at its core. Its interface is simple, intuitive and provides a multitude of sounds ranging from subtle and shimmer to rotary speaker-like to off-kilter warpi

MORE...


297.20
222.90

Electro-Harmonix Xo Stereo Polychorus Analog Flanger And Chorus Guitar Effects Pedal
"The Electro-Harmonix XO Stereo Polychorus Analog Flanger and Chorus Guitar Effects Pedal produces a wide variety of tones, from mellow to maniac. It's the same classic analog chorus pedal that Kurt Cobain and Adrian Belew relied on to create their signat

MORE...


99.00
48.84

Mooer Ensemble King Analog Chorus Guitar Effects Pedal
"The Mooer Ensemble King Chorus pedal is a simple-to-use chorus that provides warm, clear chorus sound with a nice spacey feeling from its fully analog circuit. It's basic controls allow you to find the right sound you want quickly and easily. Its full me

MORE...


180.00
149.99

Eden I90 Professional Chorus Effects Pedal
"Designed specifically for Bass instruments, the i90 Chorus Pedal is a professional chorus that enables you to dial in a variety of high-definiton chorus effects. With interactive Speed and Depth controls, you can easily find different chorus styles. In a

MORE...


1 [2] [3] [4] [5] [6] [7] [8] [next]

Only $14.49
CLICK HERE


---

Only $12.99
CLICK HERE


---

Only $84.99
CLICK HERE
---
4400.00
3499.99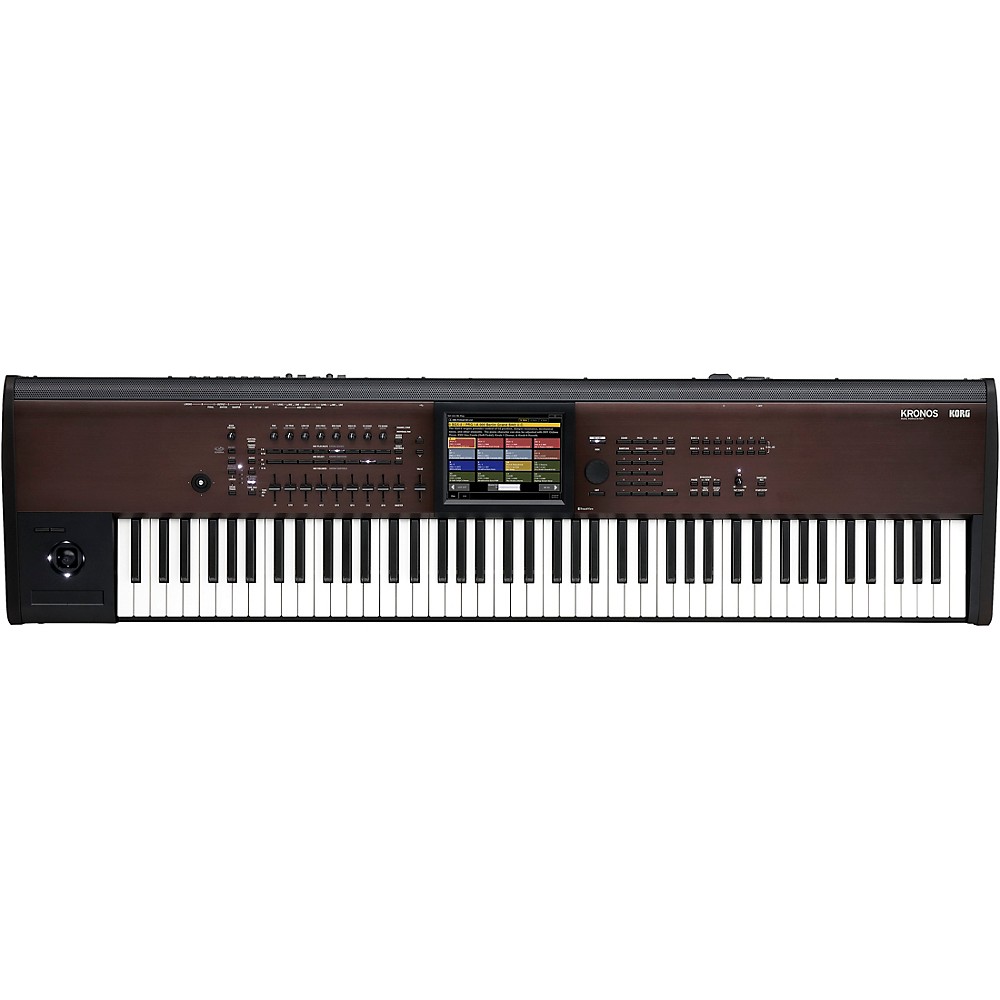 Refurbished Korg Kronos With New Light Touch 88-Note Action And Lighter Body
"The Korg KRONOS has established itself as a premier performance and recording keyboard instrument, and serves as the chief controller and sound source hub for countless musicians and studios all over the world. With its position in the marketplace firmly

More Synthesizers And Workstations
---
3299.00
3299.00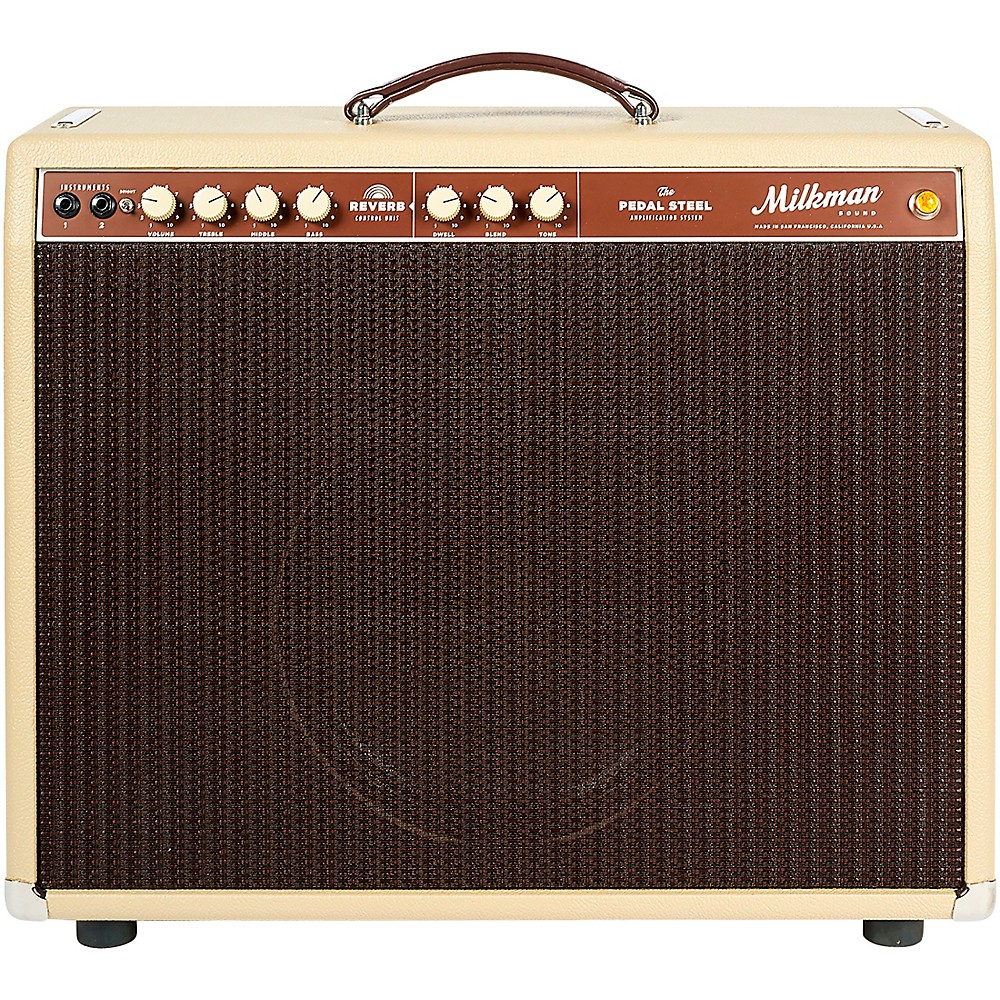 Milkman Sound 85W Pedal Steel 85W 1X12 Tube Guitar Combo Amp With Celestion Alnico Creamback Speaker Vanilla 12 Celestion Alnico Cream
"The Milkman 85W Amplifier is the flagship of the Milkman line. It has incredible headroom, feel and tone. Whether you are using it for steel guitar, or 6-string guitar, this amplifier is going to sing for you. Playing this amplifier is like fingerprintin

More Guitar Amplifiers
---