Tuesday, April 24th 2018.
Guitar Chorus Effects
Gear Musician has a full compliment of guitar chorus effects and pedals, chorus effects, amp model effects, compressors, distortion effects, pedals for your axe or your collection of various guitars. Many of these classic pedals are programmable and can create chorus effects from mild to intense stereo chorus effects present in todays contemporary music. All guitar chorus effects are available for sale at our online store.
| Guitar Reverb and Delay Effects | Distortion | Compressors | Chorus | Amp Modeling |
| Guitar Wah Pedals | Guitar Volume Pedals | Filters | Flangers | Phasers |
| Guitar Multieffects | Guitar Modulation Effects | Guitar Samplers |
| Guitar EQ, Equalizers | Guitar Noise Gate | Guitar Effects Accessories |
| Acoustic Guitar Simulator | Back To Guitar Accessories |
470.00
326.37

Carl Martin Chorus Xii Pedal
"Unbelievably rich sound and ultra-quiet operation are the strengths of this quality pedal. Also, it functions essentially as 2 pedals, with 2 identical but independent sets of speed and depth controls, each with its own LED that flashes according to spee

MORE...


175.00
139.95

Jacques Ms-2 Meistersinger Analog Chorus Pedal
"The MS-2 was created to run the gamut of chorus sounds from vintage to modern, subtle to severe. Dial in effects for everything from near-invisible doubling to cosmic ray gun blurs to sea-sick vibtrato. Its secret is 100% analog circuitry combined with s

MORE...


57.60
43.20

Electro-Harmonix Nano Clone Chorus Guitar Effects Pedal
"The Electro-Harmonix Nano Clone Chorus Effect Pedal is everything you love about the Small Clone in an even more compact, die-cast package. This compact battery operated Chorus pedal features a simple, effective Rate knob, with an LED function indicator.

MORE...


164.50
109.99

Boss Ce-5 Chorus Ensemble Pedal
The Boss CE-5 Chorus Ensemble creates the full range of stereo chorus effects from grunge to warm vintage sounds. Turn the Rate control to max for a vibrato effect.

MORE...


154.50
109.99

Boss Ch-1 Super Chorus Pedal
"The versatile Boss CH-1 SUPER Chorus produces the swirling chorus sounds heard on many rock, jazz, country, funk, and other popular music recordings. The CH-1 SUPER Chorus delivers a clean, classic sound with crystal-clear highs and a unique stereo effe

MORE...


242.85
169.99

Mxr M-134 Stereo Chorus Pedal
"The gorgeous-sounding MXR M-134 Stereo Chorus Pedal will remind you how cool chorus can be. Want to add sparkle to clean-toned arpeggios? Animate strummed passages? Widen and fatten distorted power chords? This box will do it all, cleanly and quietly. Se

MORE...


128.56
89.99

Mxr M148 Micro Chorus Guitar Effects Pedal
"With its simple operation and stellar analog tone, the MXR Micro Chorus guitar pedal joins the ranks of MXR Classics such as the Phase 90, Dyna Comp and Micro Amp. This '80s reissue delivers a stunning range of rich chorus textures from sparkly watery sh

MORE...


157.50
118.10

Electro-Harmonix Xo Stereo Electric Mistress Flanger / Chorus Guitar Effects Pedal
"Use the Electro-Harmonix Stereo Electric Mistress Flanger Pedal to generate the slithering, panoramic textures of ""Axis Bold As Love."" Manually flange or freeze your sound in Filter Matrix mode. Chorus and Flanger work together seamlessly for unique st

MORE...


177.00
129.99

Tc Electronic Corona Chorus Toneprint Series Guitar Effects Pedal
"The TC Eletronic Corona Chrous is your go-to pedal for all your shimmering and warbly goodness. With two different chorus settings (the classic world-renowned TC Electronic SCF pedal and a TriChorus) and a custom TonePrint setting, Corona Chorus will sta

MORE...


279.00
229.00

Maxon Compact Series Ambient Stereo Chorus Guitar Effects Pedal
"The ASC10's compact enclosure and simple control interface belie its versatile operation and massive, spacious sound. The ASC10's chorusing effect is set especially wide in the stereo spectrum, offering a lush tonality that actually sounds like two guita

MORE...


297.20
222.90

Electro-Harmonix Xo Stereo Polychorus Analog Flanger And Chorus Guitar Effects Pedal
"The Electro-Harmonix XO Stereo Polychorus Analog Flanger and Chorus Guitar Effects Pedal produces a wide variety of tones, from mellow to maniac. It's the same classic analog chorus pedal that Kurt Cobain and Adrian Belew relied on to create their signat

MORE...


140.00
140.00

Malekko Heavy Industry Omicron Series Chorus Guitar Effects Pedal
"For those knowledgeable on the subject, the long since discontinued MN3007 IC has a much nicer sound than its little brother, the MN3207. The MN3007 are coveted by pedal builders and the D.I.Y. community for their superior sound quality. Often counterfei

MORE...


499.99
499.99

Korg Nuvibe Vibrato Chorus Effector Pedal
"Loved by guitarists for decades, this Japanese-made modulation-type effect unit that made a blazing debut at the Woodstock festival. The inimitable sound of this distinctive modulation effect has captivated numerous guitarists and audiences. Yet, because

MORE...


180.00
149.99

Eden I90 Professional Chorus Effects Pedal
"Designed specifically for Bass instruments, the i90 Chorus Pedal is a professional chorus that enables you to dial in a variety of high-definiton chorus effects. With interactive Speed and Depth controls, you can easily find different chorus styles. In a

MORE...


279.00
237.17

Fulltone Custom Shop Mdv3 Mini Dejavibe 3 Vibe/Chorus Pedal W/Foot Controlled Speed
"Real estate is precious, especially on your pedal board, but the lush organic sounds of a perfect ""authentic vintage Univibe clone"" are a necessity, and they are now attainable in a space now smaller than a standard wah wah pedal... the Mini-Deja'Vibe3

MORE...



Only $14.49
CLICK HERE


---

Only $12.99
CLICK HERE


---

Only $84.99
CLICK HERE
---
1439.00
1199.00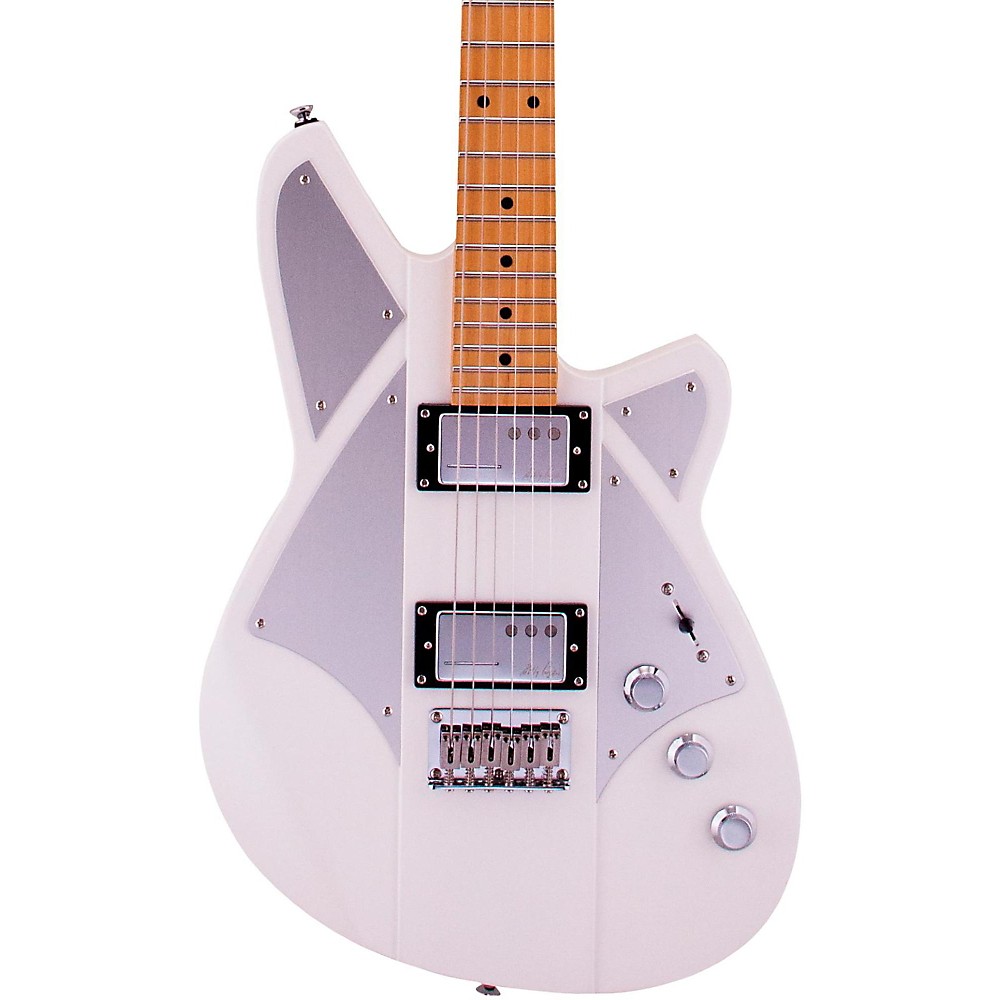 Reverend Bc-1 Billy Corgan Signature Electric Guitar Satin Pearl White
"The Reverend BC-1 Billy Corgan Signature Electric Guitar has a fresh design with classic and modern elements that come together in a unique way. The raised center section with thinner wings and strategic chambers under the pickguard add resonance and red

More Fender Electric Guitars
---
5000.00
3799.99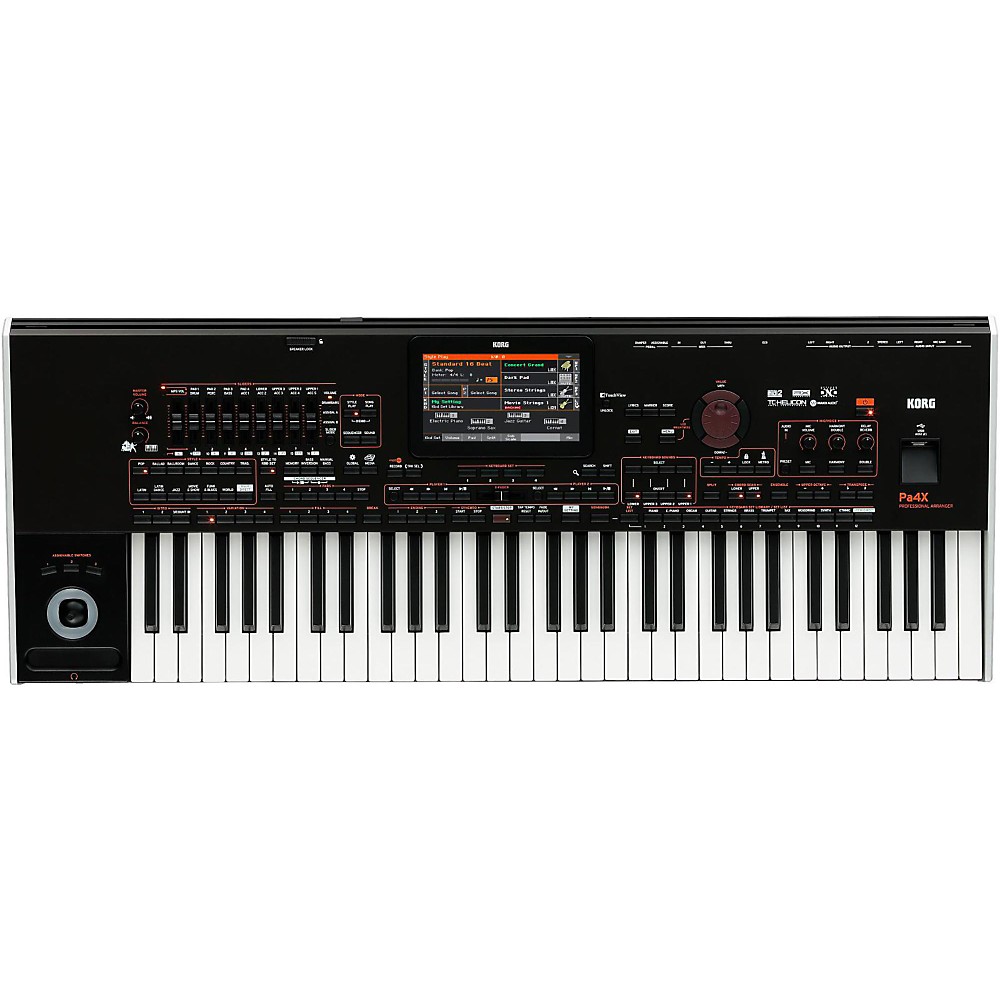 Korg Pa4x 61-Key Professional Arranger
"Save BIG when you buy today!Semiweighted keys with velocity sensitivity and aftertouchElegant, streamlined aluminum cabinetHuge 7"" capacitive TouchView display with tilting systemEasy-to-use panel layout and intuitive redesigned graphical interfaceNew E

More Synthesizers And Workstations
---
3199.00
2349.00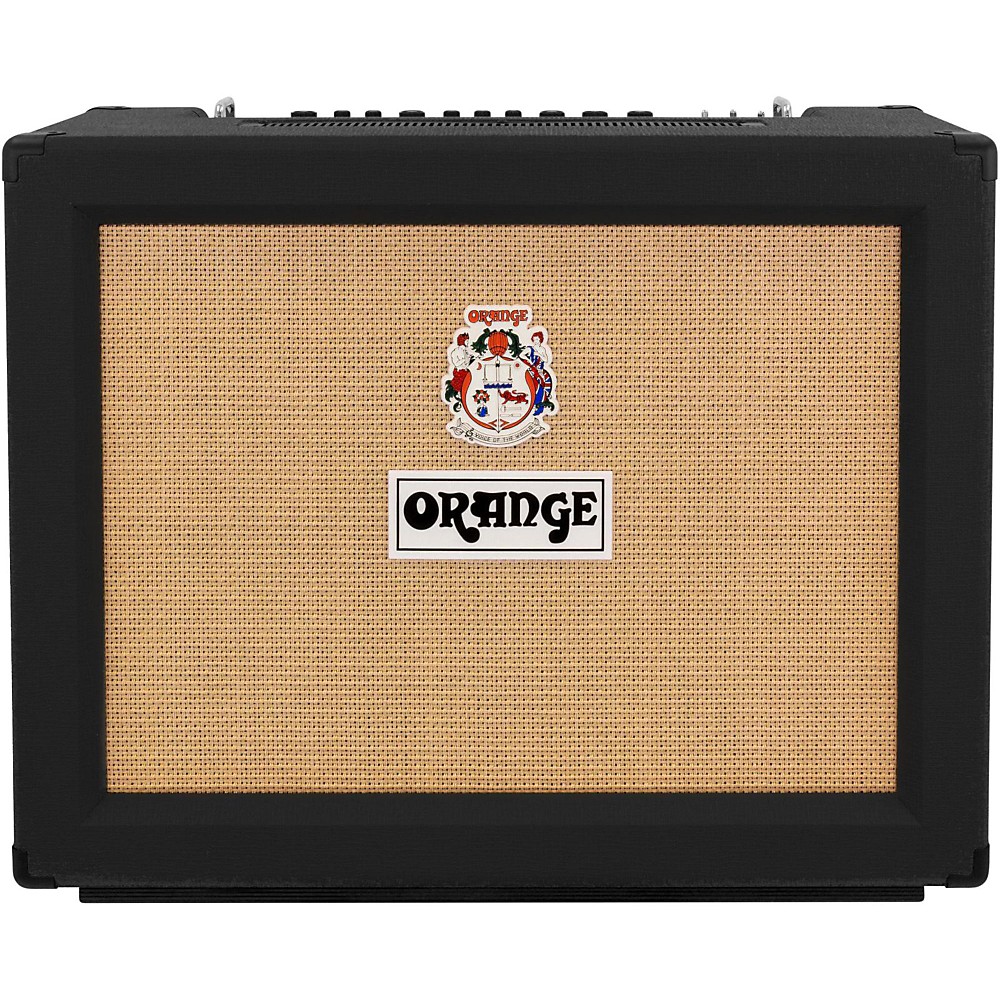 Orange Amplifiers Rockerverb 50 Mkiii 50W 2X12 Tube Guitar Combo Amp Black
"Celebrating its 10th anniversary last year, the Rockerverb Series demonstrates better than anything else that a workhorse amp can be a master of all trades. New for spring 2015, the Rockerverb 50 MKIII 2x12"" head combines over a decade of user feedback

More Guitar Amplifiers
---