Sunday, July 22nd 2018.
Guitar Combo Amplifiers
Guitar amps by the biggest brand name manufacturers in the music industry. Our lineup includes bass amps, acoustic guitar amps as well as electric guitar amps all for the best prices on the net. Famous names like Fender, Gibson, Peavey, Crate, Marshall, Behringer, Line 6 and others
| Guitar Combo Amplifiers | Guitar Amp Heads | Guitar Amp Cabinets |
1 [2] [3] [4] [5] [6] [7] [8] [9] [10] [11] [12] [13] [14] [15] [16] [17] [18] [19] [20] [21] [22] [23] [24] [25] [26] [27] [28] [29] [30] [31] [32] [33] [34] [35] [36] [37] [38] [39] [40] [41] [42] [43] [44] [45] [46] [47] [48] [49] [50] [51] [52] [53] [54] [55] [56] [57] [58] [59] [60] [61] [62] [63] [next]
249.99
134.99

Line 6 Micro Spider 6W 1X6.5 Guitar Combo Amp Black
"The Line 6 Micro Spider amp features four brilliant electric guitar sounds from Clean to Insane, a stunning acoustic guitar sound and six Smart Control FX to provide you with an incredibly wide tonal range. Plus, with intuitive features like an integrate

MORE...


1399.00
949.95

Laney Lionheart 5W Tube Guitar Combo Amp Blue Tolex
"The Laney Lionheart L5T-112 amp provides the evocative, classic tones of hot tubes pushed hard, but at a volume level your neighbors can live with! Featuring the purest of designs: single-ended Class A output achieved with a single EL84, driven from 3x 1

MORE...


799.99
399.99

B-52 Lg-10012S 100W Stereo 2X12 Solid State Guitar Combo
"This combo features Overdrive and Clean channels with modern tone. Independent level controls for bass, treble, mids and gain are provided on each channel, and it has a master volume and reverb. The Overdrive Channel offers a Gain 1 and Gain 2 with a con

MORE...


199.99
99.94

Peavey Rage 258 Guitar Amplifier With Transtube Technology
"The Peavey Rage 258 Guitar Amplifier is a shockingly hard-hitting ultralight amp, weighing in at only 16 lbs. Unique among practice amps, it gives you 2 channels, 3 radically different voicings--Stack, Modern, and Vintage--for a huge palette of tonal fla

MORE...


289.99
209.99

Laney Lg35r 30W 1X10 Guitar Combo Amp Black
"The Laney LG35R is an open-back guitar combo that features 30 watts of output power into a 10"" custom designed speaker. The whole package is wrapped up in a solidly constructed cabinet, with a leather handle, rubber feet and black plastic corners. The L

MORE...


829.99
399.99

Line 6 Spider Jam 75W 1X12 Guitar Combo Amp
"The 75W Line 6 Spider Jam combo amplifier provides guitarists with hundreds of coveted guitar amp and speaker tones and effects. And Spider Jam also offers easy sound-on-sound loop recording with Line 6 Endless Jam tracks performed by top studio musician

MORE...


329.99
299.94

Peavey Envoy 110 Guitar Amplifier With Transtube Technology
"The Peavey Envoy 110's surprising volume and bold bass are just the skeleton; the flesh and blood of this baby are the 3 astounding tonal variations per channel - like having six amazing amps in one. Pro features like simulated speaker out, pre and post

MORE...


1843.99
1474.99

Engl Screamer 50W 1X12 Guitar Combo Amp
"This all-tube beast is your first choice for many different sound styles. With a host of practical features and a clearly arranged control panel, handling this amp is a piece of cake. The Screamer's opulent visuals are certainly arresting, but its unique

MORE...


1436.99
1149.99

Engl Thunder Drive 50W 1X12 Guitar Combo Amp
"Compared to the Thunder Reverb, the Thunder Drive has an additional Crunch volume control, to give the guitarist access to all 3 channels. A very punchy 50W workhorse that uses a 12"" Celestion Vintage 30 speaker.All-tube guitar amp, fully loaded with al

MORE...


3150.00
2199.99

Marshall Marshall Jvm210c 100W 2X12 Gtr Combo Black
"In a nutshell, the Marshall all-valve, 2-channel JVM210C combo is a 2-channel version of the most versatile Marshall amplifier ever made, the JVM410C. It also boasts more gain than any other Marshall to date-and that's really saying something.Each of its

MORE...


2099.00
1799.00

Aer Compact Mobile Cpm-Akku Acoustic Guitar Combo Amp Black
"The Compact Mobile acoustic guitar amp was developed to give musicians a system for acoustic instruments which provides AER sound and quality everywhere, independent of AC power. Based on the Compact 60, and identical in sound, but with adapted technolog

MORE...


2840.00
1999.99

Marshall Jvm Series Jvm205c 50W 2X12 Tube Combo Amp Black
"In a nutshell, the Marshall all-valve, 2-channel JVM205C 50-Watt tube combo amp is a 2-channel version of the most versatile Marshall amplifier ever made. Each of this combo amp's 2 channels are completely independent of each other, and they boast 3 Mode

MORE...


600.01
599.99

Fender Hot Rod Series Blues Junior Nos 15W 1X12 Tube Guitar Combo Amp
"The Blues Jr. NOS takes Fender's 15W gem and gives it the true vintage treatment with tweed covering and a vintage-style 12"" Jensen speaker. Its power is generated by an all-tube signal path using a pair of EL84 Groove Tube output tubes and 3 - 12AX7 pr

MORE...


520.00
329.00

Tech 21 Trademark 30 30W Guitar Combo/Di Amplifer
"The Trademark 30 single-channel 1x10 guitar amp features a modified version of the super flexible SansAmp GT2 pedal design at its heart. Construct your tone by selecting amp character, gain structure, and speaker type, and then use the drive controls and

MORE...


800.01
799.99

Fender Blues Deluxe Reissue 40W 1X12 Combo Amp
"The Fender Blues Deluxe Reissue 40W 1x12"" Combo Amp rocks - and not just for the blues! In 1993 Fender released the Blues series amps to great success and acclaim. These modern versions of vintage Fender amps from the '50s improved those designs with ch

MORE...


1 [2] [3] [4] [5] [6] [7] [8] [9] [10] [11] [12] [13] [14] [15] [16] [17] [18] [19] [20] [21] [22] [23] [24] [25] [26] [27] [28] [29] [30] [31] [32] [33] [34] [35] [36] [37] [38] [39] [40] [41] [42] [43] [44] [45] [46] [47] [48] [49] [50] [51] [52] [53] [54] [55] [56] [57] [58] [59] [60] [61] [62] [63] [next]

Only $14.49
CLICK HERE


---

Only $12.99
CLICK HERE


---

Only $84.99
CLICK HERE
---
4400.00
3499.99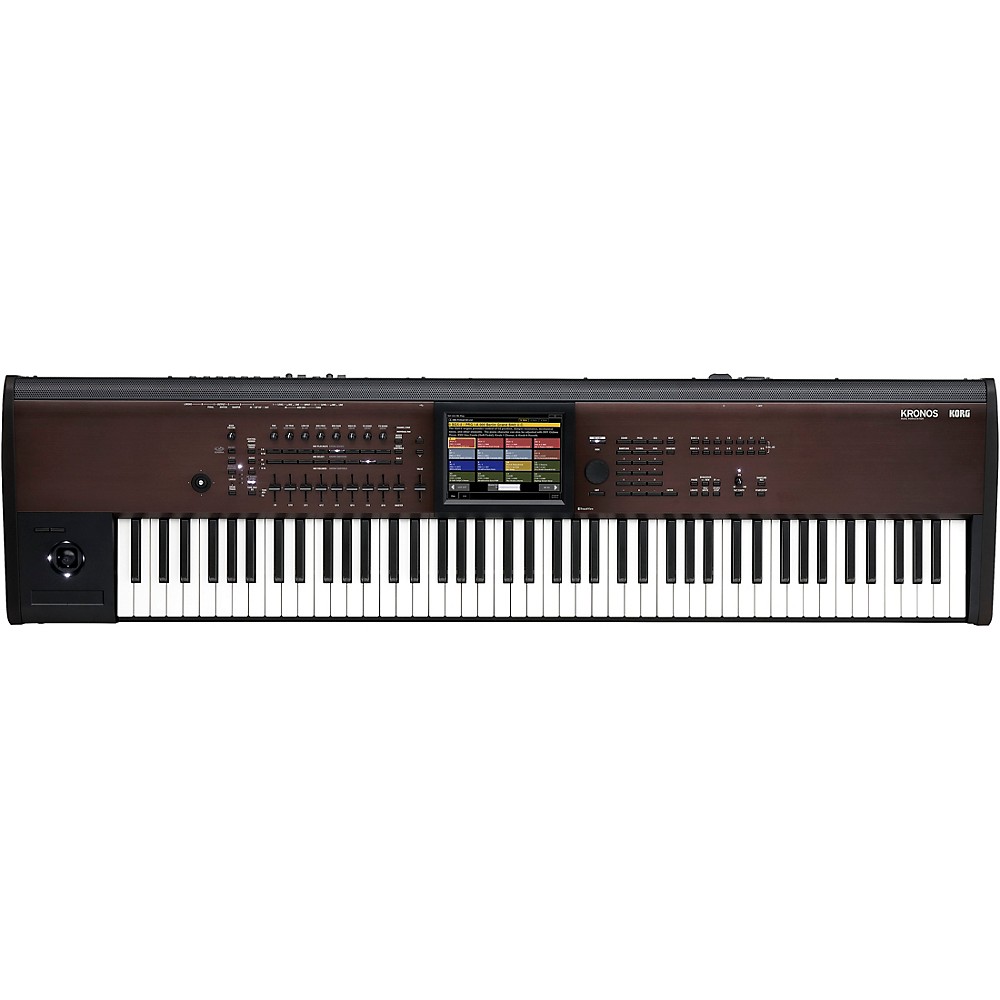 Refurbished Korg Kronos With New Light Touch 88-Note Action And Lighter Body
"The Korg KRONOS has established itself as a premier performance and recording keyboard instrument, and serves as the chief controller and sound source hub for countless musicians and studios all over the world. With its position in the marketplace firmly

More Synthesizers And Workstations
---
3299.00
3299.00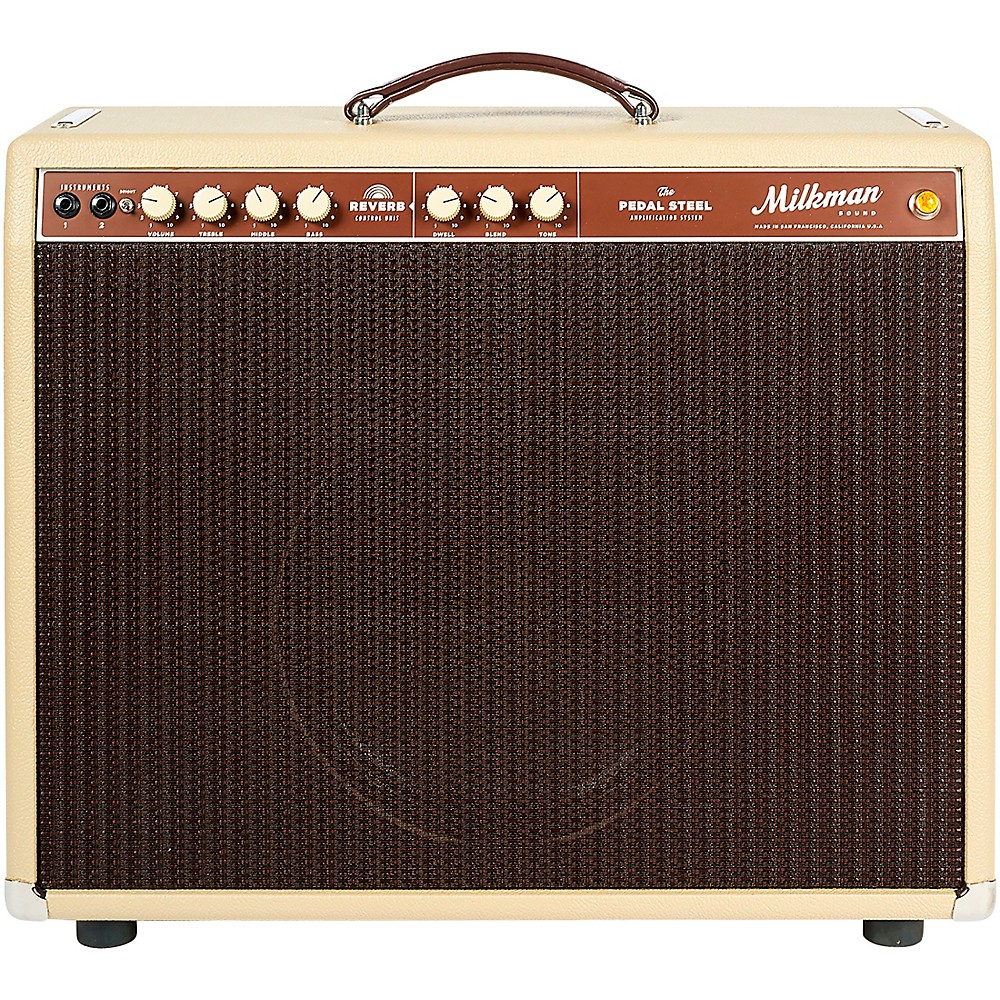 Milkman Sound 85W Pedal Steel 85W 1X12 Tube Guitar Combo Amp With Celestion Alnico Creamback Speaker Vanilla 12 Celestion Alnico Cream
"The Milkman 85W Amplifier is the flagship of the Milkman line. It has incredible headroom, feel and tone. Whether you are using it for steel guitar, or 6-string guitar, this amplifier is going to sing for you. Playing this amplifier is like fingerprintin

More Guitar Amplifiers
---