Sunday, July 22nd 2018.
Guitar Distortion Effects | Pedals
Gear Musician has a full compliment of guitar distortion effects, including pedals as well as rack mount effects that can deliver that special distorted sound to your gear. Buy guitar distortion effects online.
| Guitar Reverb and Delay Effects | Distortion | Compressors | Chorus | Amp Modeling |
| Guitar Wah Pedals | Guitar Volume Pedals | Filters | Flangers | Phasers |
| Guitar Multieffects | Guitar Modulation Effects | Guitar Samplers |
| Guitar EQ, Equalizers | Guitar Noise Gate | Guitar Effects Accessories |
| Acoustic Guitar Simulator | Back To Guitar Accessories |
1 [2] [3] [4] [5] [6] [7] [8] [9] [10] [11] [12] [13] [14] [15] [16] [17] [18] [19] [20] [21] [22] [23] [24] [25] [26] [27] [28] [29] [30] [31] [32] [33] [34] [35] [36] [37] [38] [39] [40] [41] [42] [43] [44] [45] [46] [47] [48] [next]
380.00
266.00

Carl Martin Plexitone Overdrive Pedal
"With the Carl Martin Plexitone Overdrive Effects Pedal, you get a crunch channel, a high gain channel, and a 20dB clean boost channel for every tone you want: subtle overdrive, hard-rock crunch, high-gain shred, or bass-heavy grunge. An integrated regula

MORE...


121.20
90.90

Electro-Harmonix Xo Metal Muff With Top Boost Distortion Guitar Effects Pedal
"The Electro-Harmonix Metal Muff with Top Boost features 3 powerful EQ bands that are ideal for sculpting mids and a total of 6 controls for shaping sound precisely your way. Top Boost adds serious bite with its own control knob and footswitch button.Volu

MORE...


275.00
206.25

Maxon Od9 Pro Plus Overdrive Pedal
"The Maxon OD9 Pro Plus Overdrive Pedal may look just like your old favorite, but that's where the similarities end. With improved circuitry, the OD9 overdrive stands at the forefront of the Nine Series effects evolution.The OD9 overdrive pedal uses a sig

MORE...


268.40
201.30

Electro-Harmonix Classics English Muff'n Overdrive Guitar Effects Pedal
"Taking its inspiration from legendary British guitar amplifiers, the Electro-Harmonix English Muff'n Overdrive Pedal re-creates their majesty and classic tone with spot-on accuracy. Rather than approximating these amps as do emulator products, the Englis

MORE...


400.00
299.99

Radial Engineering Tonebone Classic Trimode Distortion Pedal
"The 12AX7 tube-equipped Radial Tonebone TriMode Distortion Pedal has true-bypass and 2 distorted channels with separate input drive and output level controls. It allows you to set up completely different clean, rhythm, and solo tones from a single pedal

MORE...


149.00
109.00

Rocktron Zombie Rectified Distortion Pedal
"With a monstrously heavy sound, the Rocktron Zombie Rectified Distortion Pedal creates an asymmetric distortion with user control of the symmetry balance of the distortion output waveform. In essence, this creates the psycho-acoustic 3-D sound positionin

MORE...


210.00
132.74

Maxon Od-9 Overdrive Effects Pedal
"The Maxon OD-9 Overdrive Effects Pedal may look like your old favorite but that's where the similarity ends. Improved circuitry with a new chip yields the ultra-smooth dynamic overdrive guitarists crave. Drive and Level controls tweak the intensity and v

MORE...


159.00
127.20

Fulltone Ocd Obsessive Compulsive Drive Overdrive Guitar Effects Pedal
"The Fulltone OCD V2 (Obsessive Compulsive Drive) overdrive pedal packs classic OD tones into a compact pedal with simple, no-fuss operation. From heavy crunch rich with overtones and feedback to spanky cleans, the OCD delivers the sounds of a great tube

MORE...


229.00
194.65

Fulltone Robin Trower Overdrive Guitar Effects Pedal Grey
"Robin Trower is known for tone, and the Robin Trower Signature Overdrive Pedal from Fulltone delivers a sonic effect truly worthy of its namesake. This pedal's got touch-responsive, huge-sounding sustain for days-and crystal clear when the guitar's volum

MORE...


59.70
44.80

Electro-Harmonix Nano Muff Overdrive Guitar Effects Pedal
"The Electro-Harmonix Nano Muff Overdrive Effects Pedal revives the big sound of the 1969 classic Muff Fuzz effect in a compact, die-cast aluminum package. No complicated settings needed here: just the switch and a volume knob. Rugged construction and ama

MORE...


163.50
99.99

Boss Ml-2 Metal Core Distortion Pedal
"With its extreme gain, the Boss ML-2 guitar effects pedal is one of the most potent and heavy distortion pedals ever created by BOSS. It easily delivers massive distortion and gain with heavy lows for playing Nu Metal, Grind Core, Industrial, Hard Core,

MORE...


91.60
68.70

Electro-Harmonix Xo Micro Metal Muff Distortion Guitar Effects Pedal
"The Electro-Harmonix Micro Metal Muff Distortion Pedal is everything you love about the classic Metal Muff in a small, die-cast aluminum package with simplified controls. 15db boost and cut around a carefully selected mid frequency guarantees huge scoop

MORE...


250.00
187.50

Maxon 9-Series Ood-9 Organic Overdrive Pedal
"The Maxon 9-Series OOD-9 Organic Overdrive is an updated version of Vintage OD880--the last of the legendary overdrives! Features the JRC4558 IC Chip. Amazingly Transparent, dynamic overdrive with no compression and true bypass switching.Since their intr

MORE...


300.00
199.00

Maxon 9-Series Vop-9 Vintage Overdrive Pro Pedal
"The VOP-9 Vintage Overdrive Pro Pedal is an updated version of Maxon OD820. This combination clean booster/overdrive features switchable 9 or 18 volt operation using an internal voltage doubler. The VOP-9 Pedal reacts precisely to picking dynamics and al

MORE...


349.99
249.99

Line 6 Dm4 Distortion Modeler Pedal
"The Line 6 DM-4 Distortion Modeler Pedal gives you programmable overdrives and distortions in a floor stompbox. It holds 16 models of vintage overdrive, distortion, and fuzz effects; including the TS-808 Tube Screamer, Fuzz Face, Big Muff, Rat, Octavia,

MORE...


1 [2] [3] [4] [5] [6] [7] [8] [9] [10] [11] [12] [13] [14] [15] [16] [17] [18] [19] [20] [21] [22] [23] [24] [25] [26] [27] [28] [29] [30] [31] [32] [33] [34] [35] [36] [37] [38] [39] [40] [41] [42] [43] [44] [45] [46] [47] [48] [next]

Only $14.49
CLICK HERE


---

Only $12.99
CLICK HERE


---

Only $84.99
CLICK HERE
---
4400.00
3499.99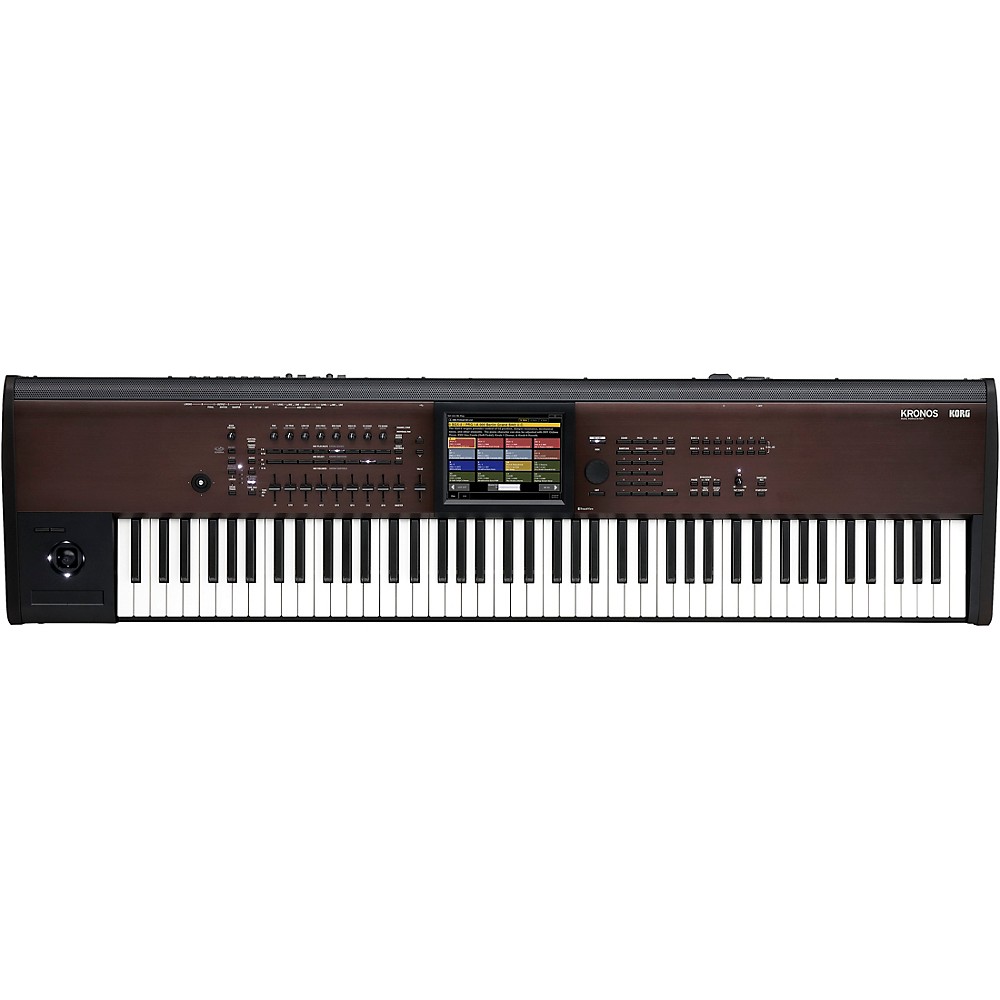 Refurbished Korg Kronos With New Light Touch 88-Note Action And Lighter Body
"The Korg KRONOS has established itself as a premier performance and recording keyboard instrument, and serves as the chief controller and sound source hub for countless musicians and studios all over the world. With its position in the marketplace firmly

More Synthesizers And Workstations
---
3299.00
3299.00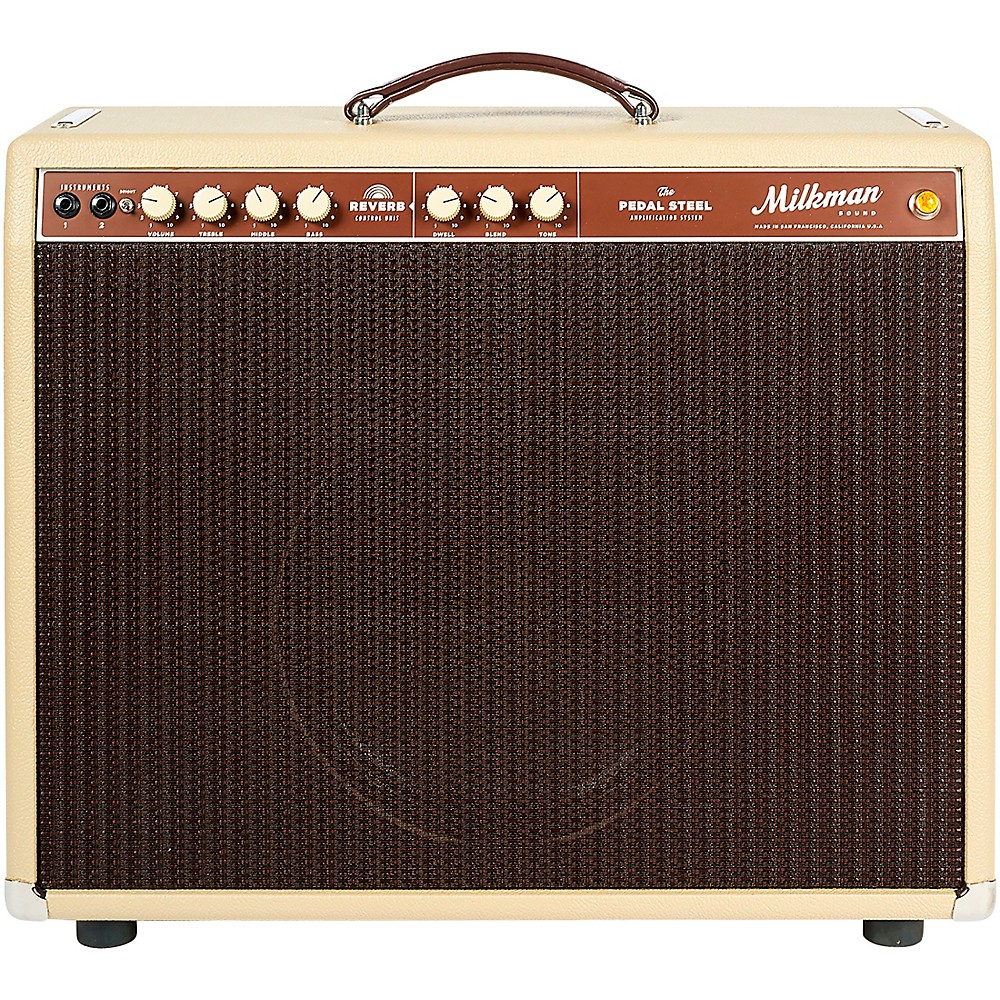 Milkman Sound 85W Pedal Steel 85W 1X12 Tube Guitar Combo Amp With Celestion Alnico Creamback Speaker Vanilla 12 Celestion Alnico Cream
"The Milkman 85W Amplifier is the flagship of the Milkman line. It has incredible headroom, feel and tone. Whether you are using it for steel guitar, or 6-string guitar, this amplifier is going to sing for you. Playing this amplifier is like fingerprintin

More Guitar Amplifiers
---