Sunday, July 22nd 2018.
Guitar Midi Modules
A guitar midi module aka guitar/synthesizer (also known as a guitar synthesizer, guitar/synth, g-synth, synth guitar, or guitar synth) is any one of a number of systems originally conceived to allow a guitar player to play synthesizers. MIDI guitar is often used as a synonym for the field of guitar/synthesis or for a guitar/synthesizer, but MIDI is not involved in some cases.
| Guitar Reverb and Delay Effects | Distortion | Compressors | Chorus | Amp Modeling |
| Guitar Wah Pedals | Guitar Volume Pedals | Filters | Flangers | Phasers |
| Guitar Multieffects | Guitar Modulation Effects | Guitar Samplers |
| Guitar EQ, Equalizers | Guitar Noise Gate | Guitar Effects Accessories |
| Acoustic Guitar Simulator | Back To Guitar Accessories |
65.45
29.99

D'addario Planet Waves Acoustic Guitar Humidifier With Hts
"The Planet Waves Acoustic Guitar Humidifier with HTS is a moisture reservoir that you suspend inside the body to slowly release moisture. The humidifier protects your guitar from damage even in the driest conditions. The high absorption sponge doesn't sh

MORE...


56.90
49.95

Oasis Oh-6 Case Humidifier With Oh-2 Digital Hygrometer
"Oasis' OH-6 instrument humidifier keeps your guitar, or any other wooden instrument, in prime condition with the correct level of humidity. It's important to keep the relative humidity above 40% to prevent the instrument from cracking. With this comprehe

MORE...


19.95
12.21

Kyser Lifeguard 6 Or 12 String Acoustic Guitar Humidifier
The Kyser Lifeguard Humidifier goes right in your dreadnought acoustic guitar soundhole to provide free convection and uniform humidity distribution for your guitar. Proper humidity protects guitar wood from damage due to excessively dry climate condition

MORE...


21.95
19.95

Oasis Oh-18 Ukulele Humidifier
"The Oasis OH-18 Ukulele Humidifier has two unique features: The mounting system allows the humidifier to hang horizontally inside the ukulele rather than vertical (like the guitar humidifier).Secondly, the humidity output is about 50% of the Royal Blue O

MORE...


14.99
13.99

Music Nomad The Humitar - Acoustic Guitar Humidifier
"Acoustic guitar wood needs moisture to play and look its best. A dry guitar can warp, shrink and worse yet, crack. MusicNomad, a leader in equipment-care products, has developed an easy-to-use, no-mess, and low-maintenance guitar humidifier. The Humitar

MORE...


139.95
99.95

Line 6 Sonic Port
"Get legendary Line 6 amp and effect models on your iOS device with pristine, pro-quality audio. Sonic Port provides an incredible 110dB of dynamic range on the guitar input, to capture your full range of expression and works with GarageBand, the free Mob

MORE...


79.99
63.99

"Fender Slide Ios, Mac, And Pc Audio Interface"
"SLIDE provides everything you need to start using your mobile device or PC as a recording, performing or guitar instructional workstation. Along with simple and flexible connectivity, SLIDE includes two complimentary versions of IK Multimedia's AmpliTube

MORE...


27.50
15.00

Dampit Guitar Humidifier
"DAMPIT is the most economical, efficient and time-tested system for keeping your guitar properly humidified. It not only maintains but raises humidity levels under dry conditions. It's also long-lasting and easy to use. DAMPIT, the original humidifier fo

MORE...


34.99
29.99

Music Nomad Humireader - Humidity & Temperature Monitor 3 In 1
"Protecting your string instruments just got easier. Music Nomad, an industry leader in equipment care products, has developed the HumiReader a humidity and temperature monitor that is accurate, reliable and easy to use. Perfect for acoustic guitars, elec

MORE...


19.40
10.26

D'addario Guitar Humidifier Pro
"The DAddario Humidifier Pro protects your guitar even in the driest conditions. Using a specialized hydrophilic sponge that holds 12 times its dry weight in water (much more than an ordinary sponge), the Humidifier Pro allows for longer periods between r

MORE...


1099.99
899.99

Casio Mz-X300 Music Arranger Black
"The MZ-X300 provides over 900 high-quality Tones, covering a variety of instruments. Acoustic guitars include fret noise, harmonics and body slaps. Basses have glissando from note to note. The new Versatile Tones provide these and other nuances, conveyin

MORE...


49.99
49.99

Ik Multimedia Irig Acoustic - Microphone For Acoustic Guitars
"iRig Acoustic is a revolutionary new microphone solution that easily connects your acoustic guitar to an iPhone, iPad, Android device or Mac with stunningly professional sound quality. The size of a large plectrum, iRig Acoustic easily clips inside

MORE...


699.00
549.00

Kurzweil Kurzweil Ka90 Black
"Hammer Action Keyboard88-note, fully weighted hammer action keyboard with adjustable touch sensitivity. 20 Inspiring Factory PresetsEnjoy a variety of instrument selections featuring Kurzweil's famous Triple Strike piano, along with organs, guitars, stri

MORE...


99.99
99.00

Apogee Jam 96K For Windows And Mac
"Capture the warmth and richness of your guitars tone with digital purity using one simple take-anywhere device, Apogee JAM 96k for Mac and Windows. Now guitarists can have a pocket-sized, plug in and play audio interface at an unprecedented price an

MORE...


99.99
99.99

Ik Multimedia Irig Hd2 Studio-Quality Guitar Interface For Ios/Mac
"The sequel to IK Multimedia's top-selling digital guitar interface, iRig HD 2 represents the next stage in the mobile music revolution for iPhone, iPad, iPod touch, Mac and PC. iRig HD 2 sports a new 1/4 in. output jack for seamless live performance inte

MORE...



Only $14.49
CLICK HERE


---

Only $12.99
CLICK HERE


---

Only $84.99
CLICK HERE
---
4400.00
3499.99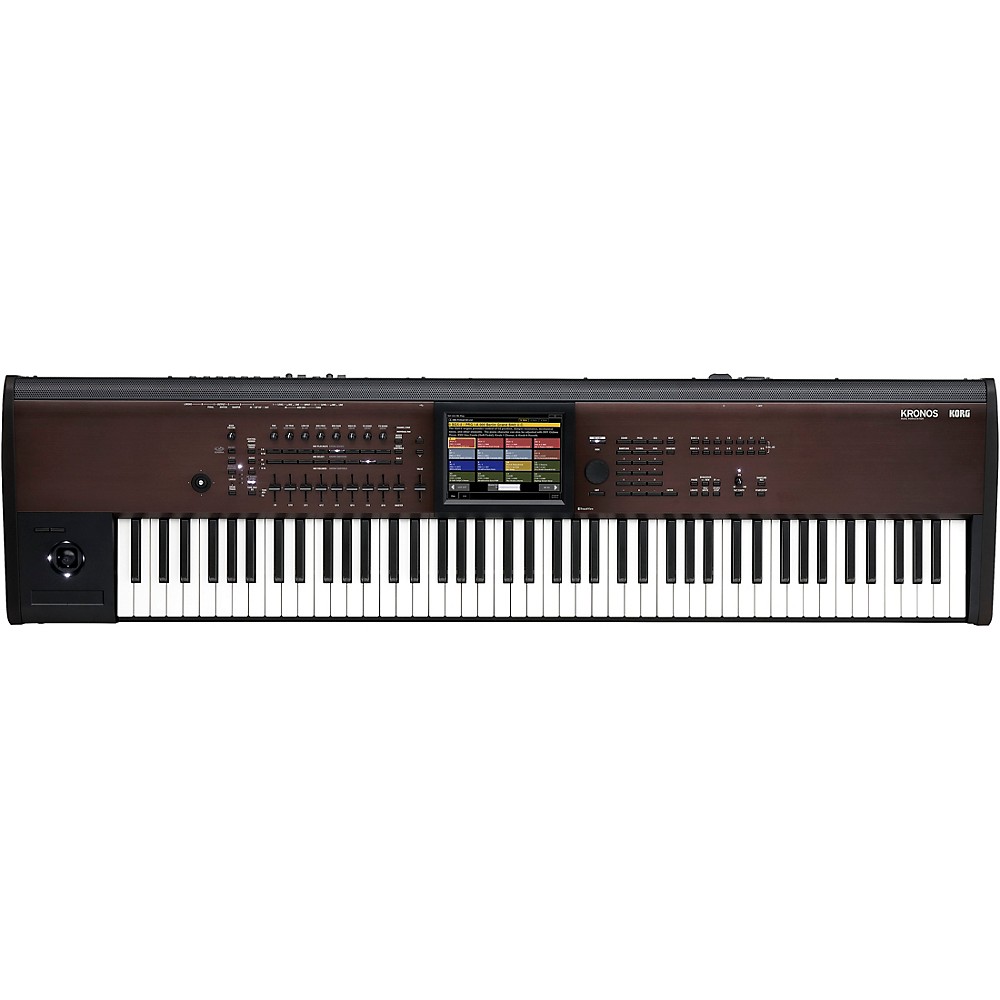 Refurbished Korg Kronos With New Light Touch 88-Note Action And Lighter Body
"The Korg KRONOS has established itself as a premier performance and recording keyboard instrument, and serves as the chief controller and sound source hub for countless musicians and studios all over the world. With its position in the marketplace firmly

More Synthesizers And Workstations
---
3299.00
3299.00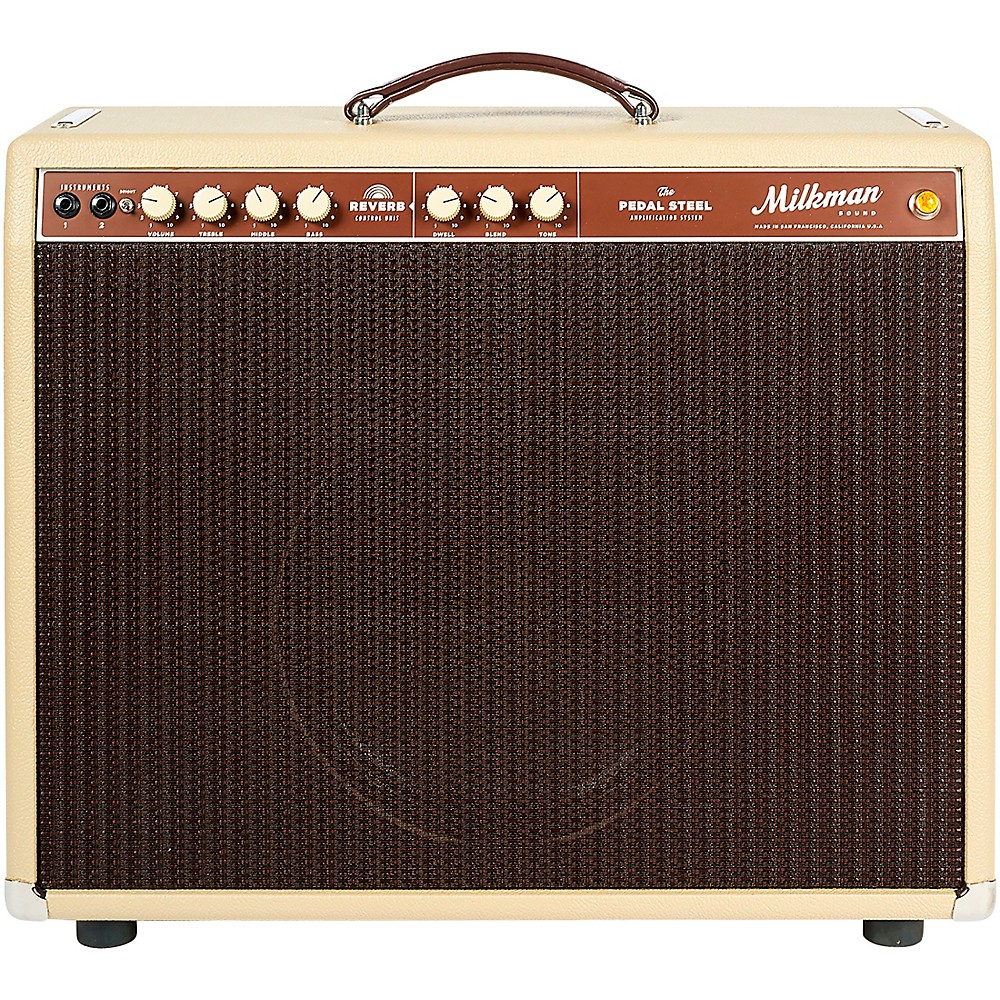 Milkman Sound 85W Pedal Steel 85W 1X12 Tube Guitar Combo Amp With Celestion Alnico Creamback Speaker Vanilla 12 Celestion Alnico Cream
"The Milkman 85W Amplifier is the flagship of the Milkman line. It has incredible headroom, feel and tone. Whether you are using it for steel guitar, or 6-string guitar, this amplifier is going to sing for you. Playing this amplifier is like fingerprintin

More Guitar Amplifiers
---