Monday, July 23rd 2018.
Guitar Noise Gates
A noise gate is an electronic device or software logic that is used to control the volume of an audio signal like that of guitar noise gates. They are commonly used in the recording studio and sound reinforcement. Small portable units are also used by rock musicians to control unwanted noise from their amplification systems. Band-limited noise gates are also used to eliminate background noise from audio recordings by eliminating frequency bands that contain only static.
| Guitar Reverb and Delay Effects | Distortion | Compressors | Chorus | Amp Modeling |
| Guitar Wah Pedals | Guitar Volume Pedals | Filters | Flangers | Phasers |
| Guitar Multieffects | Guitar Modulation Effects | Guitar Samplers |
| Guitar EQ, Equalizers | Guitar Noise Gate | Guitar Effects Accessories |
| Acoustic Guitar Simulator | Back To Guitar Accessories |
139.00
99.00

Rocktron Hush Noise Reduction Pedal
"The Rocktron HUSH Noise Reduction Pedal is the standard with touring rigs worldwide. Now you can tap into the same great circuitry to wipe out hiss, pickup buzz, and unwanted feedback. The HUSH pedal delivers 65dB of signal cleanup, while your signal int

MORE...


156.70
117.50

Electro-Harmonix Xo Hum Debugger Hum Eliminator Guitar Effects Pedal
Listen &ndash do you hear that? That sound coming from your amp vaguely like a swarm of African killer bees coming to chase away your audience? The Electro-Harmonix Hum Debugger Hum Eliminator Pedal completely and totally eliminates hum from any audio sou

MORE...


875.00
795.00

Drawmer Ds201 Dual Noise Gate
"The DS201 is a sophisticated dual channel noise gate incorporating a number of features pioneered by Drawmer, which are invaluable to the sound engineer, and not found on conventional noise gates. These features and its ""user friendliness"" have made it

MORE...


309.00
219.00

Rocktron Hush Super C Stereo Guitar Noise Reduction System
"The Rocktron HUSH Super C Guitar Noise Reducer exterminates annoying hisses and hums in any combo amp, 1/2 stack, or rack system! The Super C noise exterminator is designed specifically for guitarists (especially gain-heads) who require noise reduction w

MORE...


949.00
849.00

Drawmer Ds501 Power Gate
"The DS501 is a sophisticated dual channel noise gate with fully tuneable Peak Punch incorporating a number of features pioneered by Drawmer, which are invaluable to the sound engineer, and not found on conventional noise gates. Positioned in the Drawmer

MORE...


1299.00
1175.00

Drawmer Ds404 Quad Noise Gate
"The DS404 Quad Noise Gate has been designed to the highest specification to complement the DS201 Dual Noise Gate, acknowledged as the industry standard gate throughout the world. Recognizing that there are many general gating applications which require e

MORE...


144.00
72.00

Ebtech 2-Channel Hum Eliminator
"The Ebtech 2-Channel Hum Eliminator is a quick-and-easy way to eliminate AC hum and noise. Insert the Hum Eliminator in the line-level signal path after your preamp and it will break noisy ground loops without degrading your signal. Use it on long unbala

MORE...


712.86
499.99

Mxr M235 Smart Gate Pro
"The brilliant MXR M235 Smart Gate Pro rack piece is the big brother to the Smart Gate pedal. The Smart Gate Pro features the same great noise reduction as the pedal, with three selectable ranges (Hiss, Mid and Full) and a precise threshold trigger.POWER:

MORE...


185.70
129.99

Mxr M-135 Smart Gate Pedal
"The MXR M-135 Smart Gate Pedal gives you 3 selectable types of noise reduction: Hiss, Mid, and Full. Bites down on hiss and hum but lets all of your music shine through. Intelligent design provides dual high and low adaptive filters, opens at lightning s

MORE...


160.50
99.99

Boss Ns-2 Noise Suppressor Pedal
The Boss NS-2 Noise Suppressor Pedal effectively eliminates noise and hum from the input signal while preserving the original sound's tonality. Natural attack and envelope remain unaffected by suppression of the noise components.

MORE...


149.00
99.00

Rocktron Reaction Hush Noise Reduction Guitar Effects Pedal
"You asked, and now you receive. The Rocktron Reaction HUSH noise reduction pedal, when used properly, wipes out hiss, unwanted feedback and pickup buzz. The Reaction HUSH delivers 65dB of signal cleanup, while your music signal integrity remains unaffect

MORE...


199.00
129.00

Rocktron Guitar Silencer Noise Reduction Guitar Effects Pedal
"Now you can achieve noise exterminating bliss with Rocktron's Guitar Silencer stompbox that combines patented HUSH noise-reduction technology with a noise-gating process. This combination of two noise eliminators creates one effective noise-killing devic

MORE...


128.56
83.00

Mxr M195 Noise Clamp Noise Reduction Guitar Effects Pedal
"Crank your stomp pedals to the extreme without the fear of any hiss or excess noise with the MXR Noise Clamp. By sensing your guitar's dry signal, the Noise Clamp reduces the noise level within the effects loop, coming down hard on even the noisiest sign

MORE...


189.00
59.99

Pigtronix Gatekeeper Noise Gate Pedal
"Pigtronix Gatekeeper is a lightning-fast, studio-quality noise gate pedal that locks out all unwanted noise from any rig. Sporting threshold and release time knobs, the Gatekeeper provides 100% attenuation with unprecedented response time, making it one

MORE...


49.95
39.95

Wave Arts Mr Gate Software Download
"MR Gate is a full featured expander/gate that can be used to gate noise during quiet sections. It's a very comprehensive gate implementation with adjustable lookahead, variable ratio, attack and decay times, etc. In addition, it has a scrolling time disp

MORE...



Only $14.49
CLICK HERE


---

Only $12.99
CLICK HERE


---

Only $84.99
CLICK HERE
---
4400.00
3499.99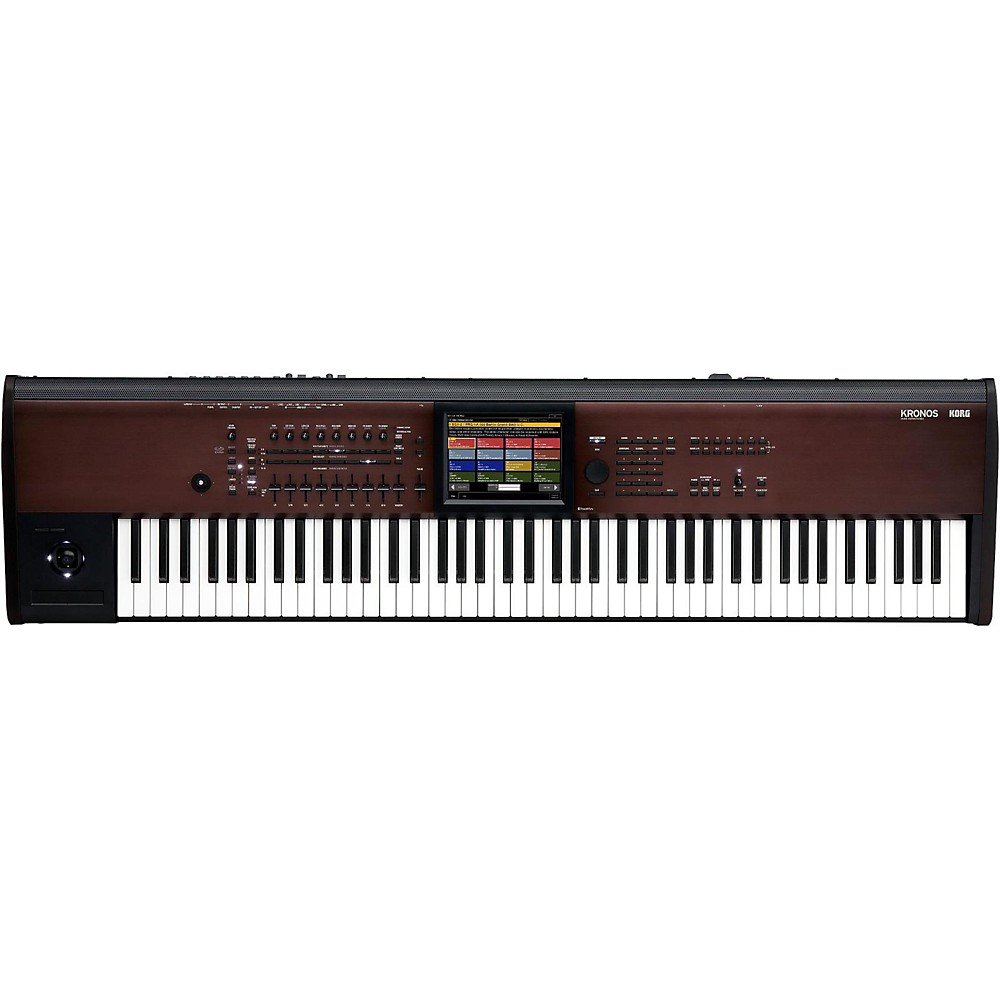 Korg Kronos With New Light Touch 88-Note Action And Lighter Body
"The Korg KRONOS has established itself as a premier performance and recording keyboard instrument, and serves as the chief controller and sound source hub for countless musicians and studios all over the world. With its position in the marketplace firmly

More Synthesizers And Workstations
---
2419.00
2199.00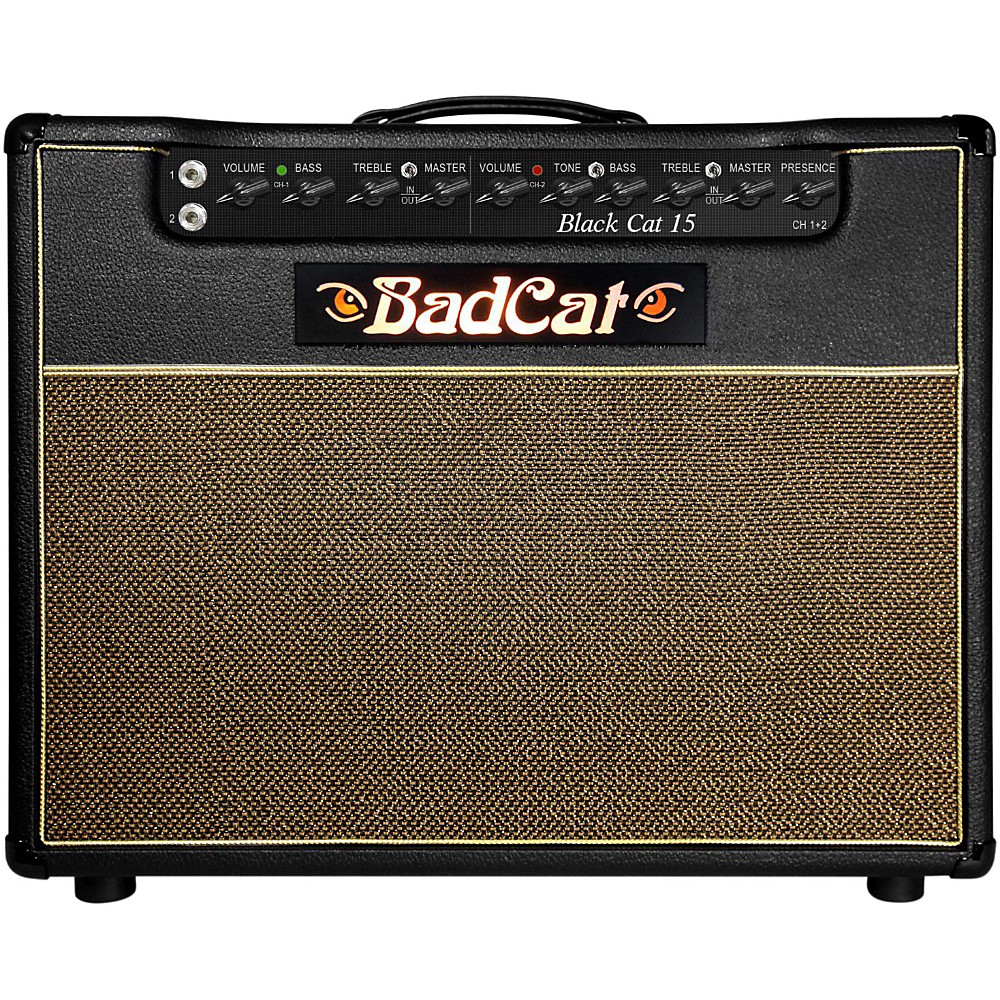 Bad Cat Black Cat 15W 1X12 Guitar Combo Amp
"If you have ever wanted the amazing tone and feel of the Black Cat 30, only with a more manageable volume, look no further than the Black Cat 15. Just like the 30-watt older brother, the Black Cat 15 is dripping in three-dimensional cleans. Push up the g

More Guitar Amplifiers
---