Sunday, July 22nd 2018.
Guitar Volume Pedals
Gear Musician has a full compliment of guitar volume pedals, distortion effects, Acoustic, Electric and Bass Guitar pedals, chorus pedals, amp model effects, compressors, pedals for your axe or your collection of various guitars. Hardshell cases as well as padded gig bags are available for sale at our online store.
| Guitar Reverb and Delay Effects | Distortion | Compressors | Chorus | Amp Modeling |
| Guitar Wah Pedals | Guitar Volume Pedals | Filters | Flangers | Phasers |
| Guitar Multieffects | Guitar Modulation Effects | Guitar Samplers |
| Guitar EQ, Equalizers | Guitar Noise Gate | Guitar Effects Accessories |
| Acoustic Guitar Simulator | Back To Guitar Accessories |
1 [2] [3] [4] [5] [6] [7] [8] [9] [10] [next]
145.20
99.99

Ernie Ball Vp Junior 25K Active Volume Pedal
"The Ernie Ball VP Junior 25K Active Volume Pedal has a rugged, compact design that provides more floor space and features a 25kOhm pot optimized for the hot signal of active instrument pickups. The pedal's tuner output allows silent tuning in the heel-do

MORE...


186.00
93.00

Morley Little Alligator Volume Pedal
"The Morley Little Alligator Volume Pedal is a better volume pedal, equipped with Morley's electro-optical circuitry to ensure noise-free, super-dependable operation. The consistently smooth audio taper is set to Steve's painstaking specifications. A mini

MORE...


198.00
99.00

Morley Volume Plus Pedal
"The Morley Volume Plus was developed from many user requests for a switchable Minimum Volume control. Minimum Volume control allows users to use the volume guitar pedals for either a Lead/Rhythm pedal or a standard Volume control pedal. Electro-Optical V

MORE...


128.56
89.97

Dunlop Gcb-80 High Gain Volume Pedal
"The Dunlop GCB-80 High Gain Volume effects pedal has a heavy die-cast housing and is built to be trod upon for as many years as you have in you. One-million cycle potentiometer is quiet, smooth, and designed for extended use. Passive design requires no p

MORE...


156.50
109.99

Boss Fv-500L Stereo Volume Pedal
"Stylish design, a road-tough build, and comfortable, smooth action. Expression output for use with expression-compatible amps, effects, and even synthesizers.Stereo, low-impedance volume pedal Heavy-duty aluminum die-cast body Ultra-smooth pedal movement

MORE...


119.50
119.99

Boss Fv-50H Stereo Volume Pedal
The Boss FV-50H Stereo Volume Pedal is a high impedance pedal for guitar and bass.

MORE...


290.40
210.99

Ernie Ball 500K Stereo/Pan Volume
This Ernie Ball 6165 stereo volume/pan pedal is designed for easy flexibility and great sound. Its 2 input and 2 output jacks accommodate stereo TRS cables or mono TS cables and let you quickly select between volume control or pan control.

MORE...


217.80
154.99

Ernie Ball 6166 Mono Volume Pedal
The Ernie Ball 6166 Mono Volume Pedal features some cool enhancements that guitarists of every persuasion will appreciate. All the jacks have been moved to the front for quick and easy plug-in and there's an additional microswitch that evens the taper of

MORE...


150.00
72.00

Morley Mini Morley Volume Guitar Effects Pedal
"The Morley Mini Morley Volume effect is an optical volume pedal sized to fit a pedal board perfectly, or for whenever you need a smaller volume pedal. The Mini Morley volume pedal has a studio-quiet audio taper, so you can expect smooth, studio-quiet vol

MORE...


159.95
50.73

Modtone Mt-Vol Xcelerator Volume Pedal
"The ModTone MT-VOL Xcelerator volume pedal features a long taper parametric potentiometer that lets you add just a dash of volume dip all the way to complete signal shutoff. With the variable range setting, the volume pedal allows you to back off a littl

MORE...


149.00
109.00

Source Audio Dual Expression Pedal
"The Source Audio Dual Expression Pedal delivers precision response and smooth action in a durable cast aluminum housing. Dual TRS expression outputs make it possible to control two effects units simultaneously. The pedal is compatible with any model or b

MORE...


194.00
97.00

Morley M2 Passive Stereo Volume
"Passive stereo volume suitable for use with guitar, bass or keys. Passive design means no battery or adapter is needed. Use as 1-in/1-out (mono), 2-in/2-out (stereo) or 1-in/2-out (ABY). Cold-rolled steel housing and two-year warranty.Passive design mean

MORE...


399.95
274.95

Amt Electronics Ss-30 Bulava 3-Channel Guitar Preamp
"The SS-30 is a 3-channel JFET preamp loaded with maximum power and crunch. The SS-30 Bulava pedal is a non-tube JEFT driven preamp, offering modern high-gain metal tones in a small, portable enclosure. Priced at a consumer friendly cost, the SS-30 is sur

MORE...


145.00
139.99

Mission Engineering Expression Pedal In With Minimum Value Knob Black
"Expression pedals are intended to remotely control functions of other devices such as digital guitar amps, multi-effect rack units, effects pedals, MIDI controllers, and electronic keyboards. Expression pedals do not generate sounds themselves, but allow

MORE...


209.00
129.00

Source Audio Hot Hand 3 Universal Wireless Effects Controller
"The Hot Hand 3 Universal Wireless Effects Controller expands significantly on the breakthrough technology of the original Hot Hand, broadening its compatibility to include non-Source Audio pedals. A 3-axis accelerometer translates motion into a dynamic a

MORE...


1 [2] [3] [4] [5] [6] [7] [8] [9] [10] [next]

Only $14.49
CLICK HERE


---

Only $12.99
CLICK HERE


---

Only $84.99
CLICK HERE
---
4400.00
3499.99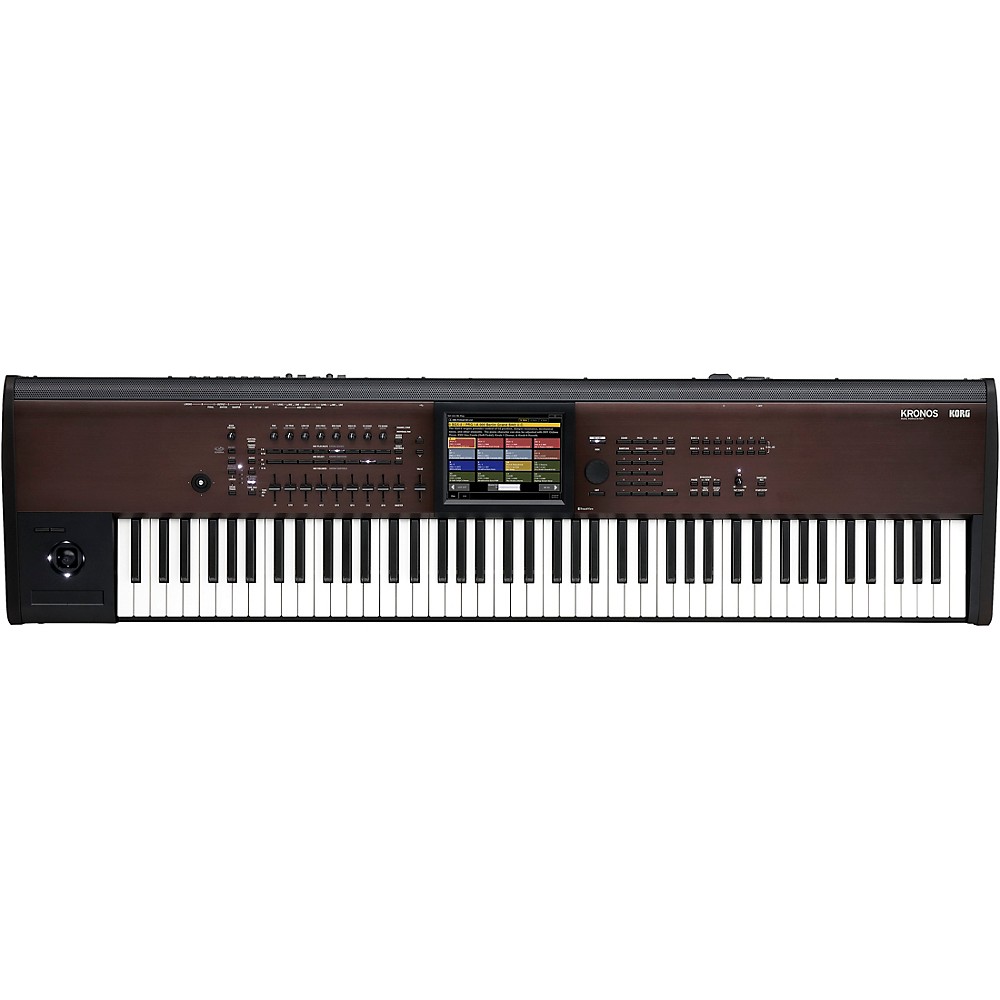 Refurbished Korg Kronos With New Light Touch 88-Note Action And Lighter Body
"The Korg KRONOS has established itself as a premier performance and recording keyboard instrument, and serves as the chief controller and sound source hub for countless musicians and studios all over the world. With its position in the marketplace firmly

More Synthesizers And Workstations
---
3299.00
3299.00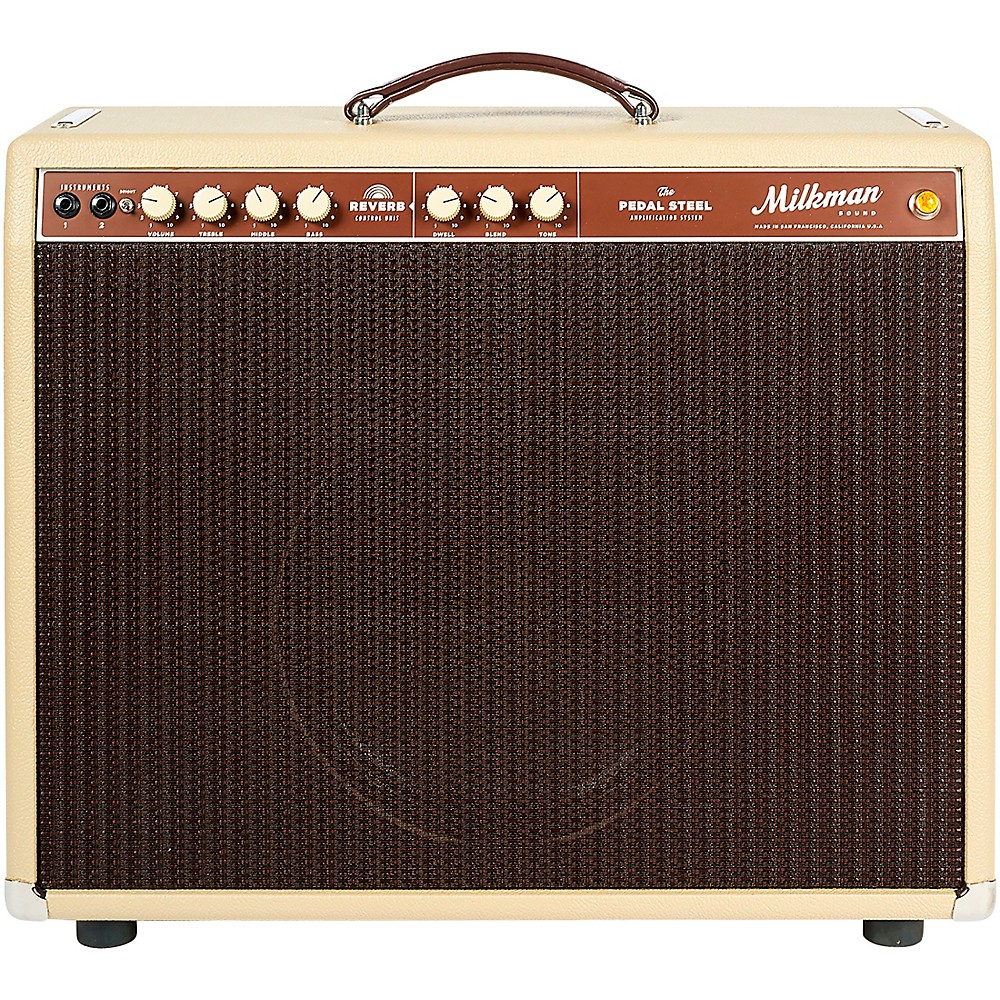 Milkman Sound 85W Pedal Steel 85W 1X12 Tube Guitar Combo Amp With Celestion Alnico Creamback Speaker Vanilla 12 Celestion Alnico Cream
"The Milkman 85W Amplifier is the flagship of the Milkman line. It has incredible headroom, feel and tone. Whether you are using it for steel guitar, or 6-string guitar, this amplifier is going to sing for you. Playing this amplifier is like fingerprintin

More Guitar Amplifiers
---