Monday, July 23rd 2018.
Guitar Wah Wah Pedals
Gear Musician has a full compliment of guitar wah wah pedals as well as distortion effects for Acoustic, Electric and Bass Guitars. Other effects include chorus pedals, amp model effects, compressors, pedals for your axe or your collection of various guitars. Hardshell cases as well as padded gig bags are available for sale at our online store.
| Guitar Reverb and Delay Effects | Distortion | Compressors | Chorus | Amp Modeling |
| Guitar Wah Pedals | Guitar Volume Pedals | Filters | Flangers | Phasers |
| Guitar Multieffects | Guitar Modulation Effects | Guitar Samplers |
| Guitar EQ, Equalizers | Guitar Noise Gate | Guitar Effects Accessories |
| Acoustic Guitar Simulator | Back To Guitar Accessories |
1 [2] [3] [4] [5] [6] [7] [8] [9] [10] [11] [12] [13] [next]
149.00
129.00

Wood Violins Wood Wah
"Customized and developed by MARK WOOD, a wah-wah pedal just for the electric violin, a perfect match when paired with the WOOD Electric Violin Amp"

MORE...


200.00
179.95

Jacques Trinity Wah Filter Pedal
"Choose between envelope controlled wah, auto (oscillator) wah, and manual wah, all with complete tonal control over the effect. Photocoupler circuitry offers the liquid, shimmering sounds of the most sought-after vintage units with battery-powered operat

MORE...


239.00
191.20

Fulltone Clyde Standard Wah Guitar Effect Pedal
"Clyde McCoy was a big-band Trumpet Player in the '60s... not a great musician, but one famous for getting a muted wah wah sound. This led to Vox trying to approximate this muted trumpet sound in a guitar pedal... hence the Vox ""Clyde McCoy"" wah wah cir

MORE...


279.00
223.20

Fulltone Clyde Deluxe Wah Guitar Effects Pedal Black
"The Clyde Deluxe Wah Pedal is the updated version of a Fulltone standard. The Deluxe version of the Clyde wah has all the features that players have come to know and love about the original, but now it has a 10-step variable input level control, it's tru

MORE...


169.00
109.00

Rocktron Tri Wah Selectable Mode Wah Pedal
"You will love the Rocktron Tri Wah Selectable Mode Wah Pedal with its three-position switch that allows you to choose from normal, classic and bass modes.The Normal setting offers the frequency sweep that is the industry standard. The Classic setting is

MORE...


171.42
119.99

Ibanez Tone-Lok Wd7 Weeping Demon Wah Pedal
"The Ibanez WD7 Weeping Demon Wah Pedal from the Tone-Lok Series will have your audience screaming for more with its shrieks, cries, wails, and seductive siren songs. Among its features are spring and normal footboard action, selectable wah range, and fin

MORE...


379.00
269.00

Rocktron Banshee 2 Talk Box
"The Rocktron Banshee 2 Talk Box gives you the ability to let the guitar signal feed your amplifier at the same time that the talk box effect is turned on! This way you get your normal guitar signal through your amp while the talk box effect runs through

MORE...


278.00
139.00

Morley Mark Tremonti Wah Pedal
"The driving guitar force behind Creed helped design the Morley Mark Tremonti Wah -- the most advanced, hottest wah around. No switch, just step on it to engage the wah and step off to disengage. Boost knob adds 20dB of wah boost and the tone is a perfect

MORE...


152.00
76.00

Morley Classic Wah Pedal
"The Morley Classic Wah Pedal gives you Classic Morley wah tone in a rugged, electro-optical effect pedal with roadworthy metal housing. Features LED indicator and easy-access battery compartment. Morley includes a 2-year warranty with the Classic Wah Ped

MORE...


290.00
145.00

Morley Steve Vai Bad Horsie 2 Contour Wah Pedal
"The Morley Steve Vai Bad Horsie 2 Contour Wah Pedal is set to Steve's precise specifications. Kick on the Contour Wah switch and 2 knobs allow you to alter the wah frequency and level. Morley's special Clear-Tone buffer circuitry prevents signal loading,

MORE...


236.00
118.00

Morley Power Wah Pedal
"The Morley Power Wah generates real vintage wah sounds and includes modern enhancements for reliability. Morley's custom HQ2 inductor serves up real-deal wah tonality while electro-optical circuitry eliminates pots that can wear out. TrueTone bypass (cus

MORE...


242.84
169.99

Dunlop Evh95 Eddie Van Halen Signature Wah Guitar Effects Pedal
"The EVH95 Signature Crybaby Wah Pedal is a member of the celebrated EVH Signature Series that was developed after intensive design collaboration with the legendary guitarist Eddie Van Halen. Early on in the process, Eddie handed over his ""Holy Grail"" C

MORE...


248.00
124.00

Morley Power Wah Volume Pedal
"The Power Wah Volume pedal from Morley incorporates a number of pro features like Morley's custom HQ2 inductor, wah level control, and electro-optical circuitry so there are no pots to wear out. TrueTone bypass ensures pure tone and maintains the signal

MORE...


254.00
127.00

Morley Steve Vai Bad Horsie Wah Pedal
"The Morley Steve Vai Bad Horsie Wah Pedal is set to Steve's precise specs and equipped with Morley's superior electro-optical circuitry to handle the heavy wah. This effects pedal is switchless for easy use. You just step on the pedal to engage wah and s

MORE...


242.84
168.72

Dunlop Sw-95 Crybaby Slash Wah Pedal
"Like the guitarist himself, the Dunlop SW-95 Slash Cry Baby Wah is revolutionary and a classic at the same time. It sports a hot rod, metallic-red finish and a cutting edge, high gain circuit for a different and distinct sound. It also has a modified Fas

MORE...


1 [2] [3] [4] [5] [6] [7] [8] [9] [10] [11] [12] [13] [next]

Only $14.49
CLICK HERE


---

Only $12.99
CLICK HERE


---

Only $84.99
CLICK HERE
---
4400.00
3499.99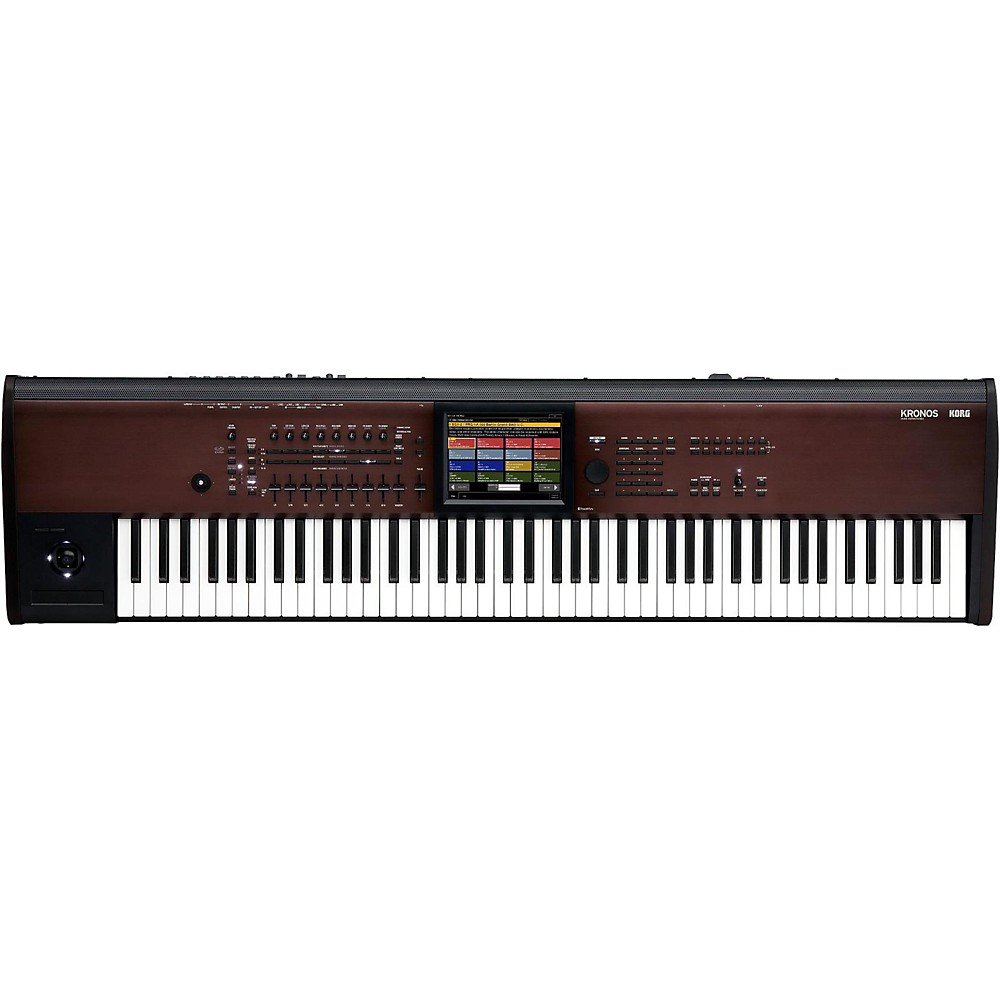 Korg Kronos With New Light Touch 88-Note Action And Lighter Body
"The Korg KRONOS has established itself as a premier performance and recording keyboard instrument, and serves as the chief controller and sound source hub for countless musicians and studios all over the world. With its position in the marketplace firmly

More Synthesizers And Workstations
---
2419.00
2199.00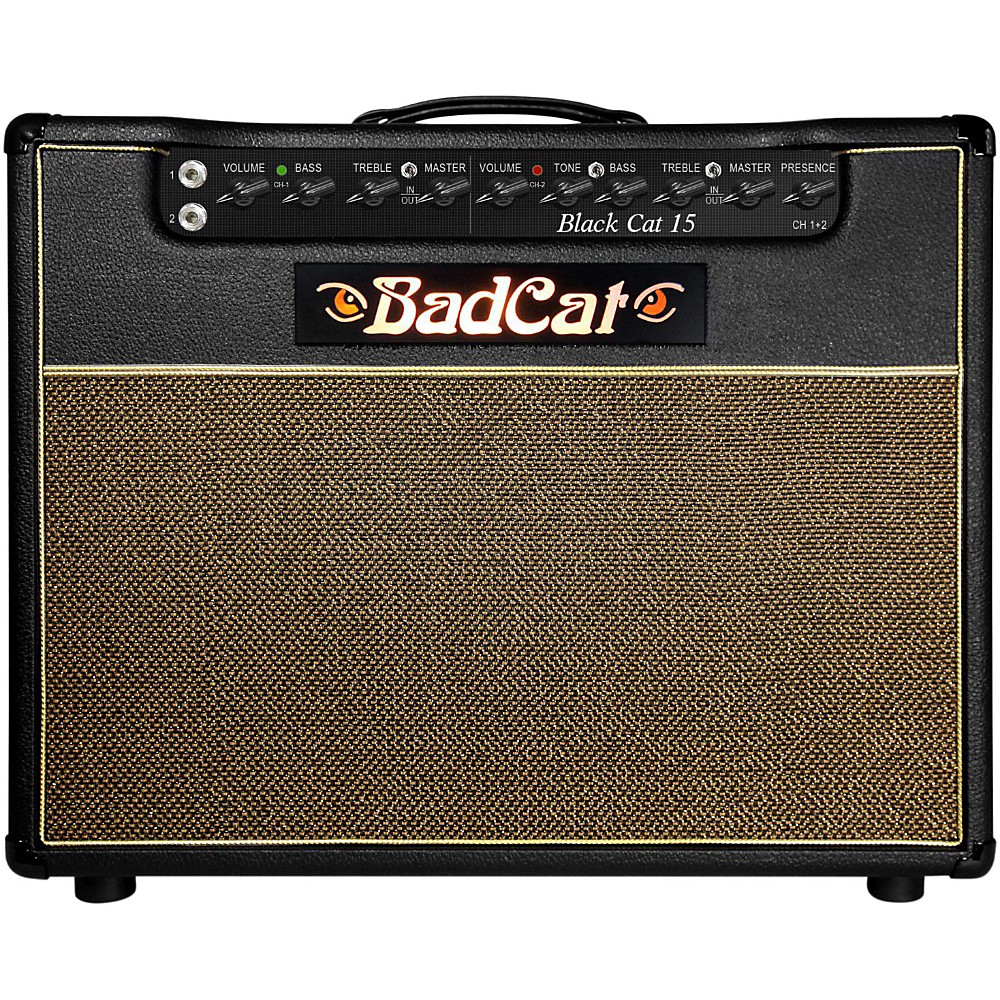 Bad Cat Black Cat 15W 1X12 Guitar Combo Amp
"If you have ever wanted the amazing tone and feel of the Black Cat 30, only with a more manageable volume, look no further than the Black Cat 15. Just like the 30-watt older brother, the Black Cat 15 is dripping in three-dimensional cleans. Push up the g

More Guitar Amplifiers
---