Sunday, July 22nd 2018.
Music Books | Videos | DVDs | VHS
Gear Musician has a full compliment of music books, videos, dvds and vhs tapes for sale, cases, gig bags for your axe or your keyboards. Hardshell cases as well as padded gig bags are available for sale at our online store.
1 [2] [3] [4] [5] [6] [7] [8] [9] [10] [11] [12] [13] [14] [15] [16] [17] [18] [19] [20] [21] [22] [23] [24] [25] [26] [27] [28] [29] [30] [31] [32] [33] [34] [35] [36] [37] [38] [39] [40] [41] [42] [43] [44] [45] [46] [47] [48] [49] [50] [51] [52] [53] [54] [55] [56] [57] [58] [59] [60] [61] [62] [63] [64] [65] [66] [67] [68] [next]
24.95
24.95

Hal Leonard Bach To The Drawing Board Game
"The creators of the Hal Leonard Bach to the Drawing Board Game Teresa and Paul Jennings recommend for grades 4-8. This is the musical instruction game you've been asking for! Take the creative excitement of charades, throw in the fun of drawing your clue

MORE...


16.99
16.99

Hal Leonard Rhythm Bingo Level 1 (Game)
"The Hal Leonard Rhythm Bingo Level 1 game presents 2-sided cards that have simple rhythms on one side and slightly more difficult rhythms on the other. Each level includes 30 player cards, caller cards, and a Kodaly syllables chart for basic rhythm patte

MORE...


16.99
16.99

Hal Leonard Rhythm Bingo Level 2
"The Rhythm Bingo Level 2 music instruction game from Hal Leonard covers more advanced rhythms, simple 16th and triplet patterns, primary rhythm combinations in 6/8, and the use of rests."

MORE...


16.99
16.99

Hal Leonard Music Symbol Bingo (Game)
"Music Symbol Bingo is an enjoyable, motivational music instruction game from Hal Leonard that reinforces recognition of 24 common music symbols and terms used in elementary music. Based on traditional bingo, Music Symbol Bingo has 2 play levels for lower

MORE...


16.99
16.99

Hal Leonard All-Purpose Music Flashcards
"Hal Leonard All-Purpose Music Flashcards help your imagination to take over. These cards are a great tool for music classrooms. Consisting of 48 cards (8-1/2"" x 11"") with a music staff on one side and blank on the other, music flashcars are customizabl

MORE...


19.99
19.99

Hal Leonard Lines And Spaces Bingo (Game)
"The Hal Leonard Lines and Spaces Bingo is a collection of enjoyable, whole-group musical activities to reinforce the identification of notes on the staff. Includes an instruction guide, 30 laminated player cards, a grand staff poster, a reproducible gran

MORE...


5.99
5.99

Alfred Kodaly Approach Series Book 1
"A sequentially organized program for grades K-6. The three workbooks contain materials for ear and rhythm training, music writing and reading, and for creative work. Designed for North American schools , the program applies the Kodaly approach to familia

MORE...


17.99
17.99

Mel Bay Theory & Harmony For Everyone
"A thorough, easily understood workbook of basic music fundamentals. Includes many examples and exercises, as well as an excellent section on harmony. Designed for individual group study. A good supplement to any basic method and a valuable text for any m

MORE...


17.99
17.99

Hal Leonard Acoustic Guitar Owner's Manual Book
"Acoustic guitarists can now better understand their instruments, preserve and protect their value, and get the sounds they really want, thanks to this new book, Acoustic Guitar Owner's Manual from the experts at Acoustic Guitar magazine. This indispensab

MORE...


24.95
24.95

Hal Leonard Alesis Qs Made Easy! Book
"This Alesis QS Made Easy book was reviewed and authorized by Alesis Corporation and will help you master the QS Keyboard, 6.1 thru 8.1! This complete ""how-to"" guide contains information-packed chapters written using a simple ""do this, do that"" approa

MORE...


16.90
16.90

Jamey Aebersold I Got Rhythm-Changes In All Keys Book And Cd
"Jamey Aebersold I Got Rhythm - Changes In All Keys explores the fundamentals of playing rhythm. For decades, jazz greats have used these progressions as springboards to new interpretations and improvisations. Charlie Parker practiced ""I Got Rhythm"" in

MORE...


22.99
22.99

Hal Leonard 50 Years Of The Gibson Les Paul Book
"This book, Year of the Gibson Les Paul documents the complete decade-by-decade story of one of the world's most important and influential electric guitars. The Gibson Les Paul turned 50 in 2002, and since its invention, its sweet, urgent sound has been u

MORE...


22.95
22.95

Jamey Aebersold Dominant Seventh Workout Book And Cds
"The Jamey Aebersold Dominant Seventh Workout book and CDs from the Play-Along series explores the very nature of the dominant seventhth sound and describes different ways jazz masters have used it for color and texture. Many written patterns will open yo

MORE...


27.99
27.99

Music Sales Complete Guitar Repair
"This volume presents absolutely everything that any guitar repairman, player, builder or owner needs to know about the proper care of every kind of guitar. It covers the repair, set-up, restoration and construction of acoustic and electric guitars, and i

MORE...


59.95
59.95

Alfred Essentials Of Music Theory Student Version Complete (Cd-Rom)
"The Essential of Music Theory Studio Version CD-ROM is an all-in-one series that includes concise music theory lessons with short exercises, ear training activities, and reviews. The educational software includes narration, animated examples, and clickab

MORE...


1 [2] [3] [4] [5] [6] [7] [8] [9] [10] [11] [12] [13] [14] [15] [16] [17] [18] [19] [20] [21] [22] [23] [24] [25] [26] [27] [28] [29] [30] [31] [32] [33] [34] [35] [36] [37] [38] [39] [40] [41] [42] [43] [44] [45] [46] [47] [48] [49] [50] [51] [52] [53] [54] [55] [56] [57] [58] [59] [60] [61] [62] [63] [64] [65] [66] [67] [68] [next]

Only $14.49
CLICK HERE


---

Only $12.99
CLICK HERE


---

Only $84.99
CLICK HERE
---
4400.00
3499.99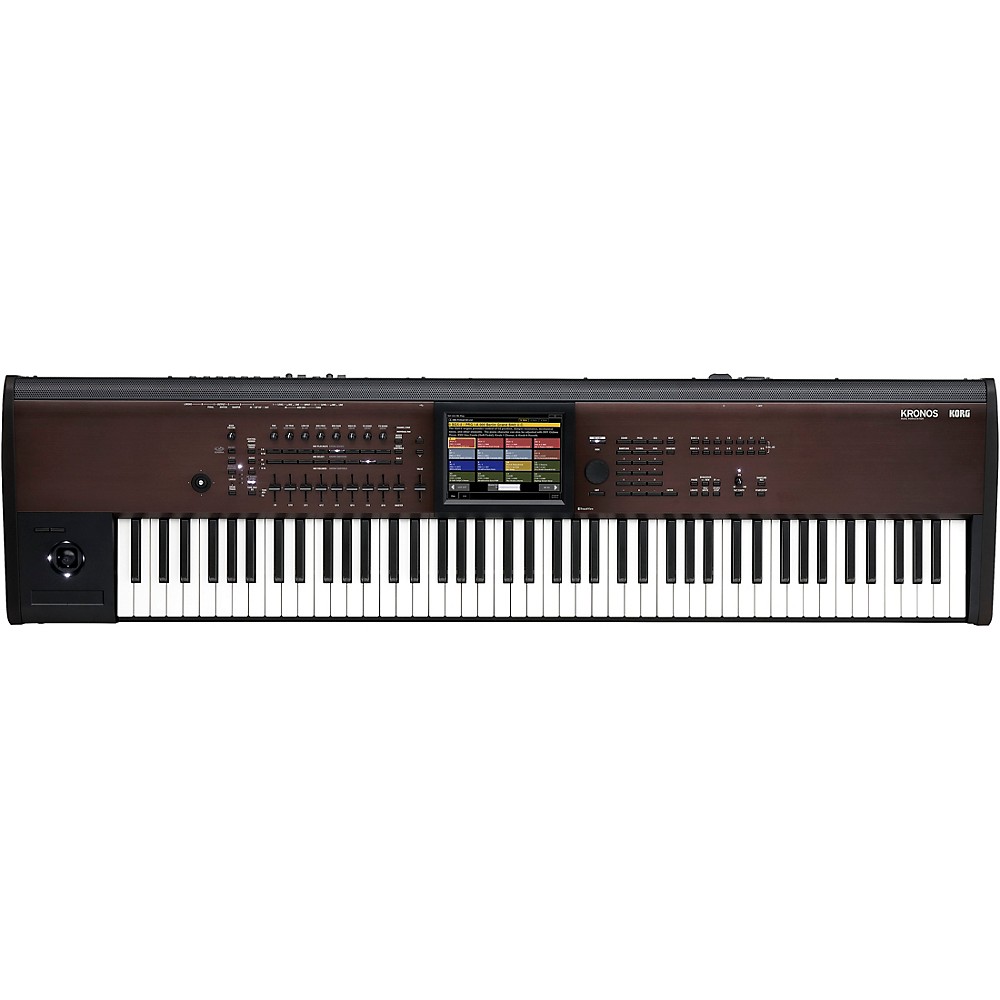 Refurbished Korg Kronos With New Light Touch 88-Note Action And Lighter Body
"The Korg KRONOS has established itself as a premier performance and recording keyboard instrument, and serves as the chief controller and sound source hub for countless musicians and studios all over the world. With its position in the marketplace firmly

More Synthesizers And Workstations
---
3299.00
3299.00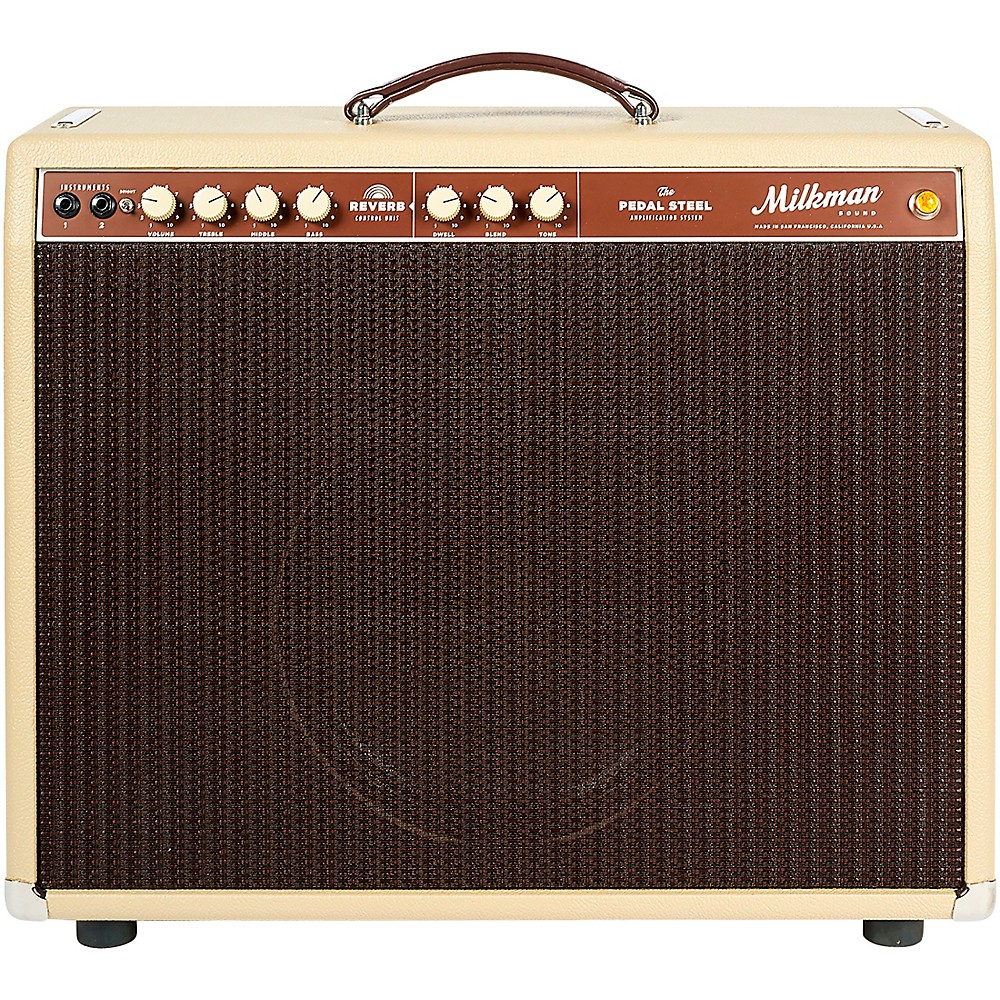 Milkman Sound 85W Pedal Steel 85W 1X12 Tube Guitar Combo Amp With Celestion Alnico Creamback Speaker Vanilla 12 Celestion Alnico Cream
"The Milkman 85W Amplifier is the flagship of the Milkman line. It has incredible headroom, feel and tone. Whether you are using it for steel guitar, or 6-string guitar, this amplifier is going to sing for you. Playing this amplifier is like fingerprintin

More Guitar Amplifiers
---