Monday, July 23rd 2018.
Multi Track Accessories For Sale
Gear Musician offers a full line of multi track accessories for sale online as well as amp heads and cabinets by the major manufacturers in the industry such as ampeg, crate, eden, hartke, swr, peavey, fender, gallien kruger and more.
1598.89
899.99

Mackie Onyx 820I Pro Tools M-Powered Package
"This recording package includes a Mackie Onyx 820i FireWire Mixer, Digidesign Pro Tools M-Powered software, a pair of M-Audio BX5A Monitors, the Audio-Technica AT202 & AT2021 mic pack, a Musician's Gear tripod stand, and 3 Gear One XLR cables (20' ea

MORE...


249.99
199.99

Tascam Trackpack 2X2 Complete Recording Studio For Mac/Windows
"This is a recording package assembled by Tascam that includes everything you need to make high quality recordings at home with your existing computer system. The TrackPack 2 x 2 consuists of the chief components of a computer-based recording system: an i

MORE...


299.95
249.95

Presonus Audiobox Itwo Studio
"An excellent choices for mobile musicians, sound designers, and podcasters. The USB 2.0 bus-powered AudioBox iTwo provides high-quality audio I/O for Mac, PC, and Apple iPad. These compact, ruggedly built interfaces offer high-performance Class A mic pre

MORE...


5311.98
3999.99

Akg 2 C414 Xl Ii With Ua 4710D Package
"This extraordinary recording package features some of the real heavyweights of the industry, paired together beautifully with one another. Two AKG C 414 XL II microphones running into two channels of a UA 4-710 is an ideal initial signal capture. C 414 X

MORE...


299.99
249.99

Ik Multimedia Irig Pro Duo Studio Suite
"iRig Pro Duo Studio Suite is one of the smallest full-featured dual-channel interfaces on the market. Its elegantly designed lightweight thermoplastic housing is designed to take the rigors of life on the road, session after session. iRig Pro Duo Studio

MORE...


549.92
299.99

Focusrite 2I4 Recording Bundle With Mxl 990 Mic
"This functional recording package puts it all together for you, with a Focusrite Scarlett 2i2 (2nd Gen) audio interface, the MXL 990 studio condenser microphone, a tripod mic stand, and a 30-ft. mic cable. Start capturing your sound today!Focusrite Scarl

MORE...


399.99
399.99

Ik Multimedia Irig Pro Duo Studio Suite Deluxe
"Everything you need to record guitars, vocals and other instruments is here, including a professional-grade audio interface, a studio-quality microphone, monitoring headphones, and all the cables and accessories you need. Totally plug-and-play on Mac/PC,

MORE...


544.91
299.99

Tascam Us-2X2 Pop Filter Package
"We've put together this complete recording package to make it easy for you to get all the components you need at a price that's affordable for musicians of all levels. This package includes the Tascam US-2x2 USB audio interface, an MXL990 studio condense

MORE...


299.00
249.00

Se Electronics X1 Vocal Pack
"From sE Electronics comes the X1 S Vocal Pack, a thoughtfully designed packagew that seeks to provide professional-quality vocal signal in studio environments at a manageable price. Sure, you need a quality mic, but you absolutely need a shockmount for i

MORE...


3937.97
2999.99

Akg 2 C414 Xl Ii With Focusrite Isatwo Package
Save BIG when you buy today!

MORE...


299.99
249.99

Presonus Audiobox 96 Studio Package
"Start recording at up to 96 kHz today with this complete, all PreSonus package. Record with the ultra-mobile AudioBox USB 96 bus-powered, 2-channel USB 2.0 audio/MIDI interface and easy-to-use Studio One Artist DAW software. Capture sound with the M7 lar

MORE...


517.18
399.99

Focusrite Choose Your Mic Recording Package With Scarlett 2I2 And Mh310 Headphones Cm217
"This flexible recording package pairs together the ultra-portable Focusrite Scarlett 2i2 USB audio interface with a pair of CAD MH310 studio headphones, and a microphone of your choice from the selection provided. In addition to all of these components,

MORE...


249.95
199.95

Presonus Audiobox 96 Studio
"Based on the AudioBox USB 96 audio/MIDI interface, an award-winning Studio One recording and production software, PreSonus AudioBox 96 Studio is an excellent starter package for the burgeoning music producer to start recording. The package comes with Pre

MORE...


4899.98
3499.98

Focusrite Dante Network Digital Audio Package With Rednet 2 And Rednet 5 Interfaces
"RedNet is Focusrite's flagship range of Ethernet-networked studio interfaces, based around the tried and tested Dante Ethernet audio networking system from Australian company Audinate. With this Dante digital audio package, youll be equipped to record an

MORE...


2499.00
2499.00

Slate Digital Vrs8 Thunderbolt Audio Interface And Ml-2 Small Diaphragm Modeling Microphone 5-Pack
"This ultimate Slate Digital Virtual Recording System bundle pairs the ML-2 small-diaphragm modeling microphone and VRS-8 audio interface for the perfect combination of class-leading audio conversion and intelligent microphone modeling technology. VRS-8 T

MORE...



Only $14.49
CLICK HERE


---

Only $12.99
CLICK HERE


---

Only $84.99
CLICK HERE
---
4400.00
3499.99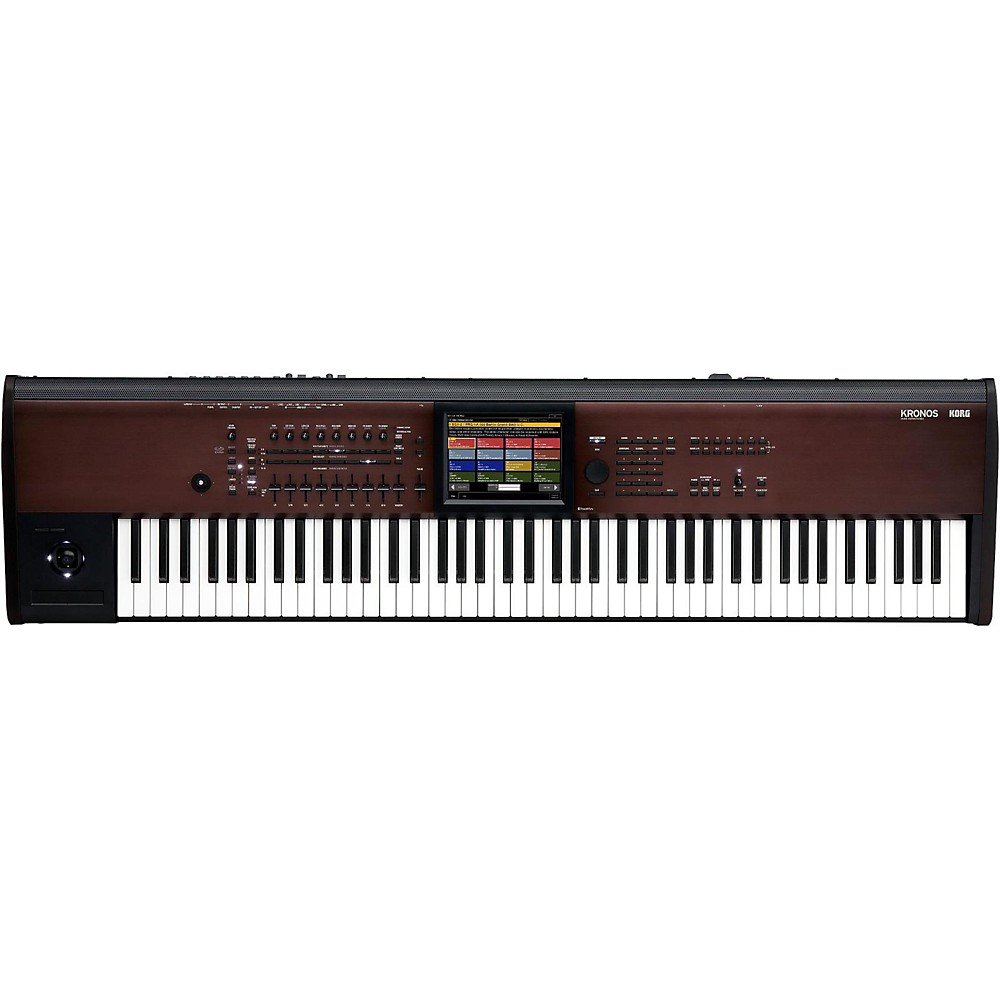 Korg Kronos With New Light Touch 88-Note Action And Lighter Body
"The Korg KRONOS has established itself as a premier performance and recording keyboard instrument, and serves as the chief controller and sound source hub for countless musicians and studios all over the world. With its position in the marketplace firmly

More Synthesizers And Workstations
---
2419.00
2199.00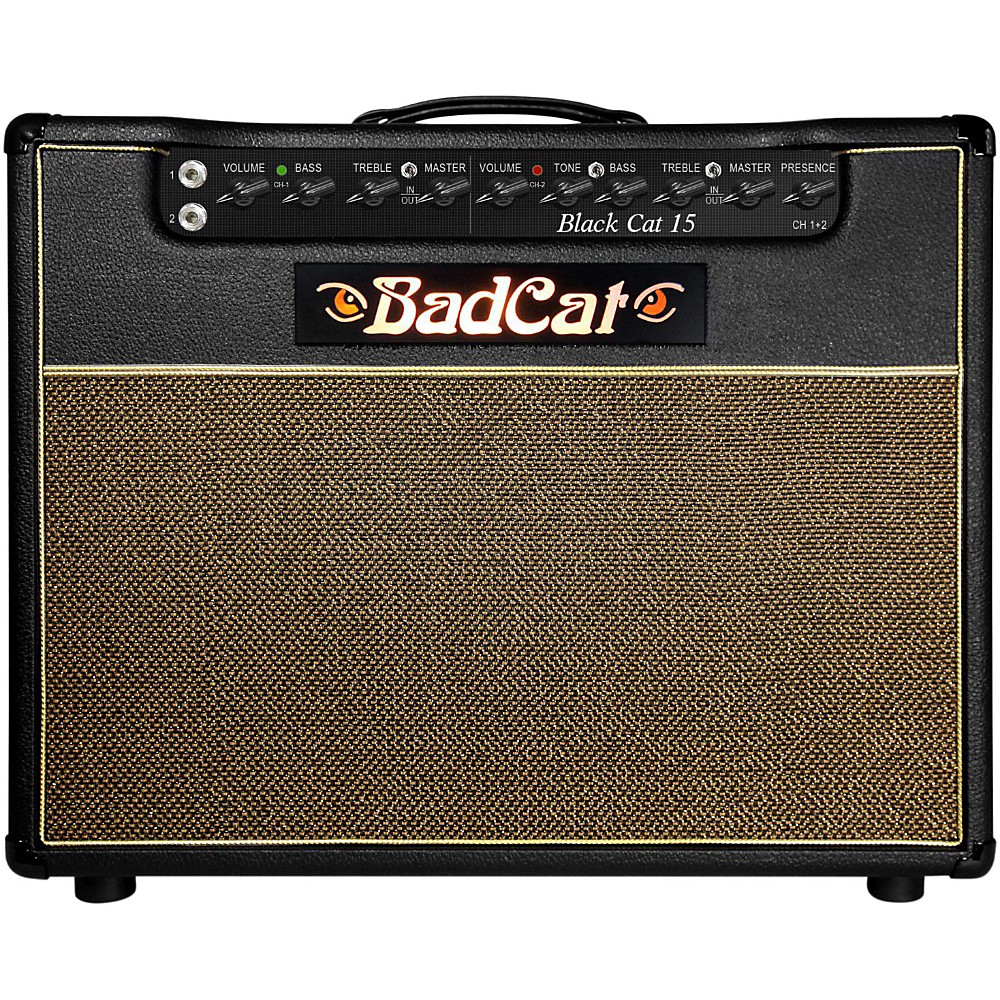 Bad Cat Black Cat 15W 1X12 Guitar Combo Amp
"If you have ever wanted the amazing tone and feel of the Black Cat 30, only with a more manageable volume, look no further than the Black Cat 15. Just like the 30-watt older brother, the Black Cat 15 is dripping in three-dimensional cleans. Push up the g

More Guitar Amplifiers
---