Sunday, July 22nd 2018.
Non Keyboard Controllers For Sale
Gear Musician offers a full line of non keyboard controllers for sale online as well as amp heads and cabinets by the major manufacturers in the industry such as ampeg, crate, eden, hartke, swr, peavey, fender, gallien kruger and more.
499.00
299.00

Akai Professional Ewi Usb Electronic Wind Controller
"The Akai Professional EWI USB electronic wind controller is for musicians seeking an easy-to-play, easy-to-use instrument. Akai Professional's decades of experience in wind and electronic musical instruments are rolled into Akai's most user-friendly-and

MORE...


999.00
698.98

Akai Professional Ewi4000s Electronic Wind Controller
"The Akai EWI 4000S wind instrument is a big step forward in the development of MIDI controllers and synthesizer instruments. It offers customizable sax-style fingering with advanced controls and functions for expressive performance and makes a number of

MORE...


699.95
499.95

Studiologic Mp-113 Dynamic Midi Foot Controller Pedal Board
"The Studiologic MP-113 is a 13-note pedal board that lets you control any MIDI keyboard or module with your feet. It's also great as an onstage lighting controller or for driving an arranger module or keyboard while freeing up your hands for other tasks.

MORE...


19.00
19.00

Airturn Atfs-2 Silent Foot Switch
"The ATFS-2 Foot Switch is designed to be lightweight, absolutely silent, and ultra compact. Constructed of injection-molded polycarbonate that's nearly indestructible, the ATFS-2 is an ideal footswitch for people who are concerned with silent operation,

MORE...


289.95
269.00

Keith Mcmillen Instruments 12 Step Chromatic Keyboard Foot Controller
"In a world that's gone digital, which is especially prevalent in today's recording environments, there's always room for innovations, and the 12 Step Controller from Keith McMillen is a prime example of just that. The 12 Step is a chromatic keyboard foot

MORE...


1099.00
799.00

Native Instruments Maschine Studio Black
"Save BIG when you buy today!Groove production system with enhanced physical controlTouch-sensitive multi-color padsDedicated edit buttons, level section, 8 display knobsPrecision jog wheel for editing, scrubbing, browsing, and morePowerful sampling, slic

MORE...


399.00
299.00

Native Instruments Maschine Mikro Mk2 Black
"MASCHINE MIKRO is the perfect entry into the world of MASCHINE, giving you tactile, hands-on control for beat production, sampling and performance. This compact groove production system has plenty to boast about with 16 ultra-responsive multi-color pads

MORE...


999.99
799.00

Akai Professional Ewi 5000 Wireless Electronic Wind Controller
"EWI5000, the latest addition to the EWI series, combines innovative instrument design, wireless connectivity, and a sound library by SONiVOX to create the most expressive and versatile wind instrument available to today's musicians. Building upon the leg

MORE...


159.00
99.00

Source Audio Hot Hand Usb Wireless Midi Controller
"The Hot Hand USB MIDI Controller has a motion-sensing accelerometer to enable simple control over previously complicated processes and open up a new frontier of possibilities for audio and light production. This special USB receiver translates motion sig

MORE...


220.00
150.99

Korg Mini Kaoss Pad 2 Dynamic Effect Processor
"Korg's KAOSS PAD Series products have become some of the must-have effect units on in every musician's rig - especially on the DJ scene. The original mini KAOSS PAD has earned enormous popularity for packing full-fledged effects into its compact body. No

MORE...


149.99
149.99

Ik Multimedia Irig Pads
"iRig PADS is an ultra-portable MIDI pad controller for iPhone/iPod touch/iPad and Mac/PC. Smaller than an iPad and less than 1"" thick, iRig PADS makes it easy to play and control virtual drum, percussion and electronic instruments, anytime and anywhere.

MORE...


219.99
149.99

Novation Launchpad Rgb
"Novation' Launchpad has become the global selection for controlling Ableton Live. If you'e a Live user, you will soon understand why Launchpad and Live are such a compatible match. Launchpad integrates immediately and seamlessly with Ableton Live, withou

MORE...


899.00
849.00

Hornberg Research Hb1 Midi Breath Station From Hornberg Research
"With the hb1 MIDI Breath Station you can regulate any electronic instrument or peripheral device with MIDI or a USB port. The specially designed wooden mouthpiece is a precision sensor as well as a MIDI merger and integrated MIDInterface. Its innovative

MORE...


339.99
299.99

Nektar Panorama P1 Midi Control Surface
"Panorama P1 is an intuitive controller with an incredibly fluid workflow that you have to see to believe. Spectacular, deep Reason & Cubase implementations, along with vast MIDI programming options means you can focus on your music instead of the equ

MORE...


149.99
129.99

Mogees Sensor With Intelligent Software
"Mogees transforms anything into a musical instrument, giving you an entire world of new creative possibilities. Attach the Mogees sensor to any object and plug it into your iOS devices or computer. The vibrations you create when playing the object will b

MORE...



Only $14.49
CLICK HERE


---

Only $12.99
CLICK HERE


---

Only $84.99
CLICK HERE
---
4400.00
3499.99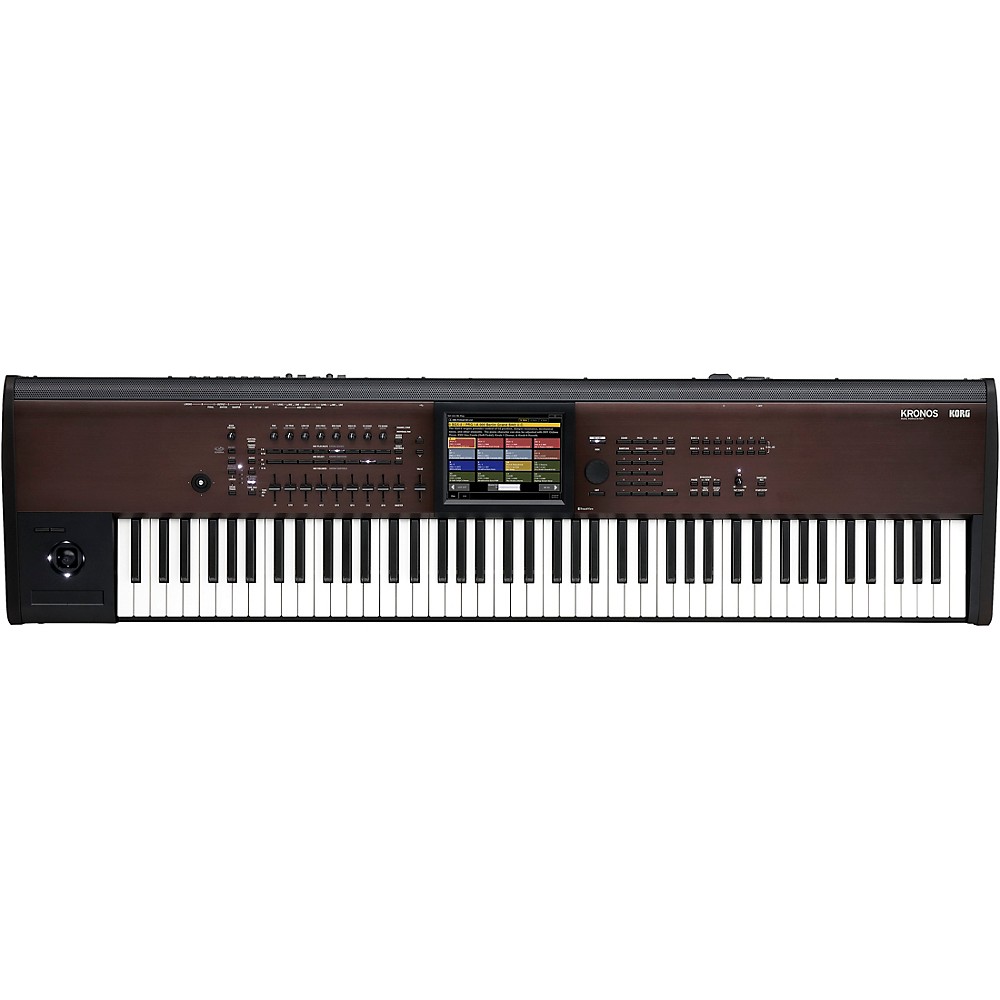 Refurbished Korg Kronos With New Light Touch 88-Note Action And Lighter Body
"The Korg KRONOS has established itself as a premier performance and recording keyboard instrument, and serves as the chief controller and sound source hub for countless musicians and studios all over the world. With its position in the marketplace firmly

More Synthesizers And Workstations
---
3299.00
3299.00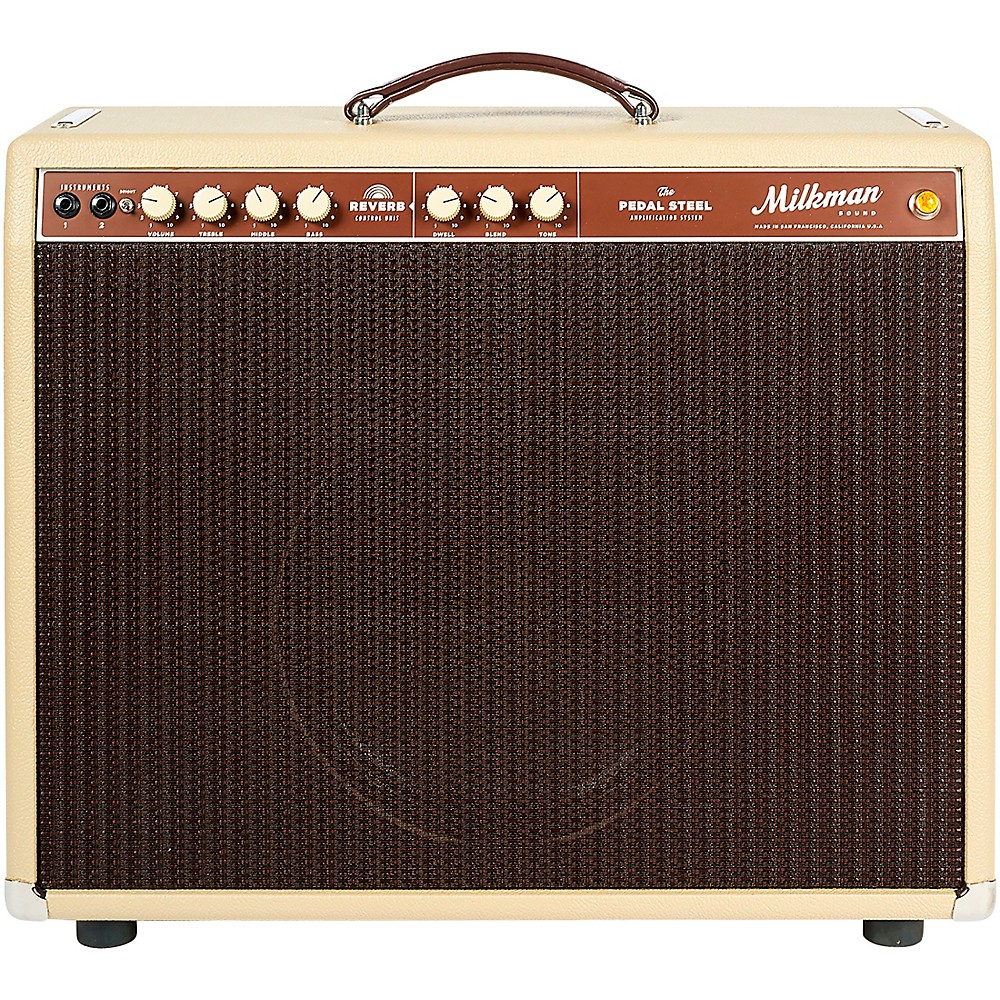 Milkman Sound 85W Pedal Steel 85W 1X12 Tube Guitar Combo Amp With Celestion Alnico Creamback Speaker Vanilla 12 Celestion Alnico Cream
"The Milkman 85W Amplifier is the flagship of the Milkman line. It has incredible headroom, feel and tone. Whether you are using it for steel guitar, or 6-string guitar, this amplifier is going to sing for you. Playing this amplifier is like fingerprintin

More Guitar Amplifiers
---